BBQ Fork: "Grill-Marked" Handle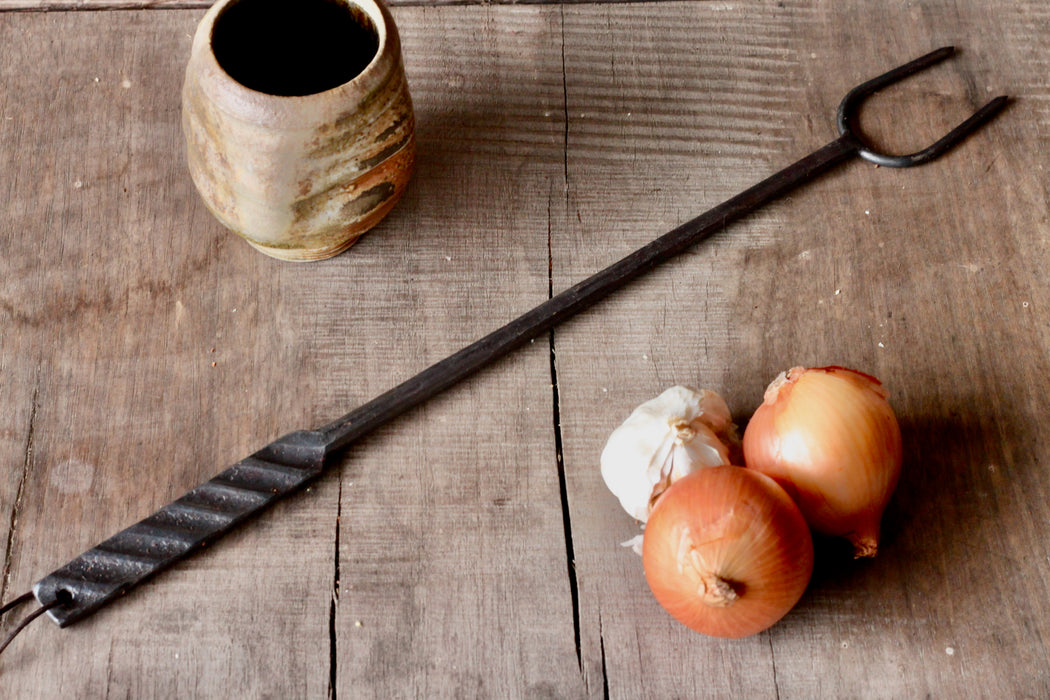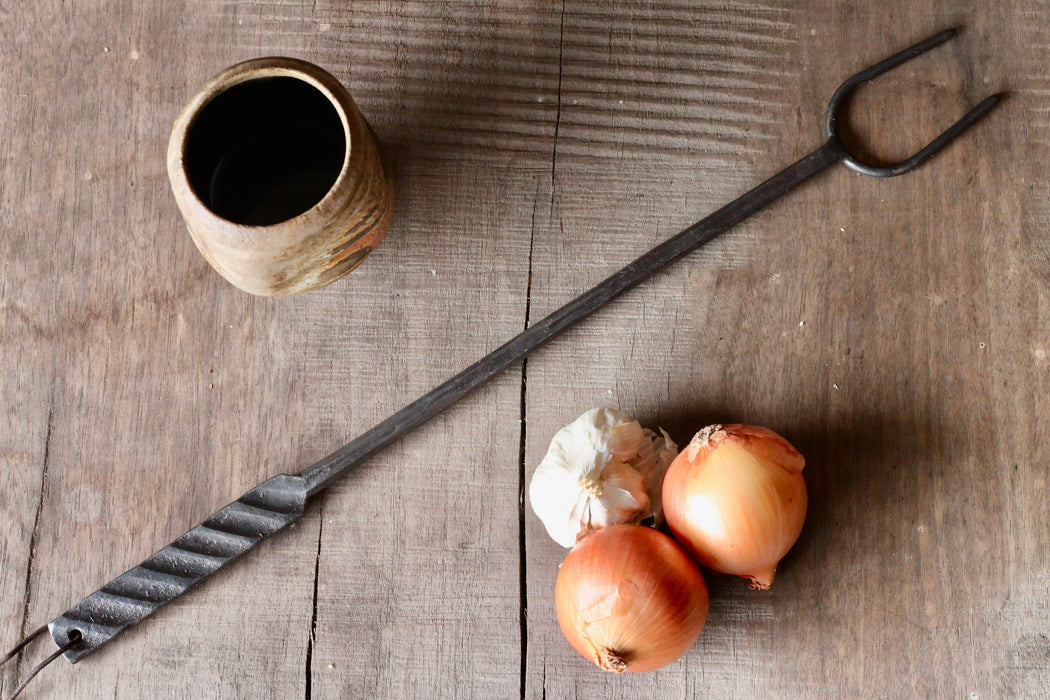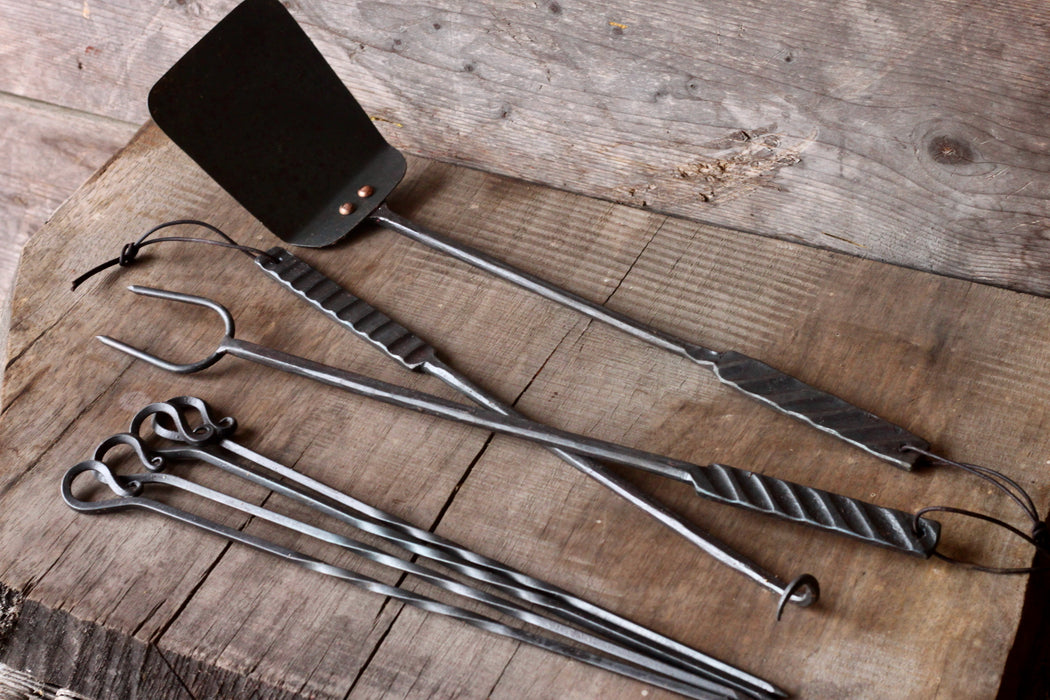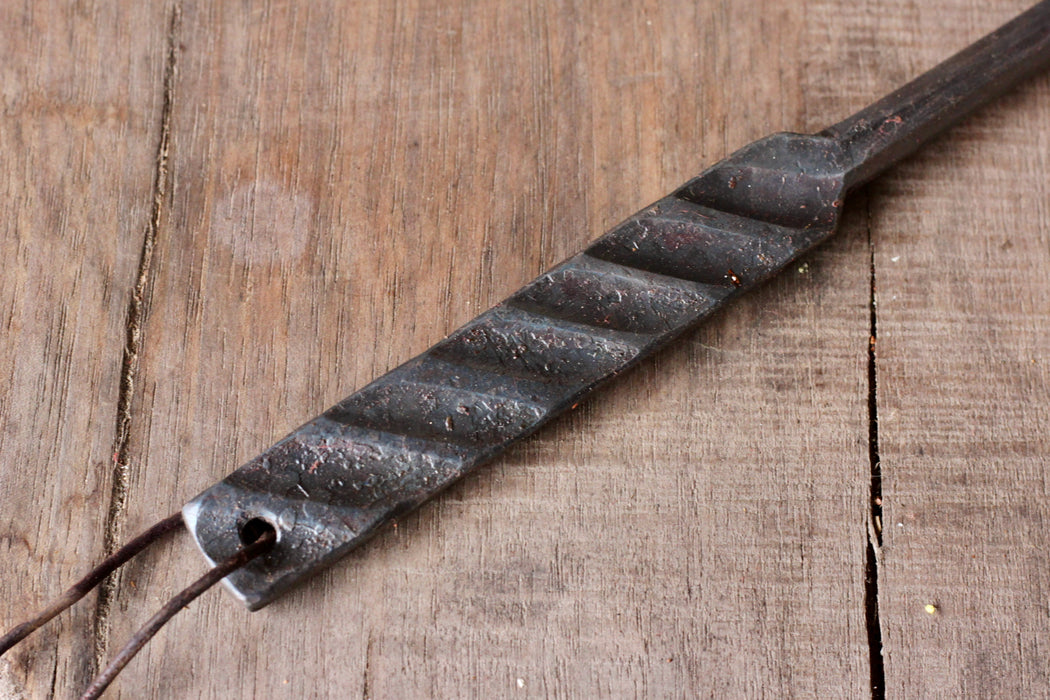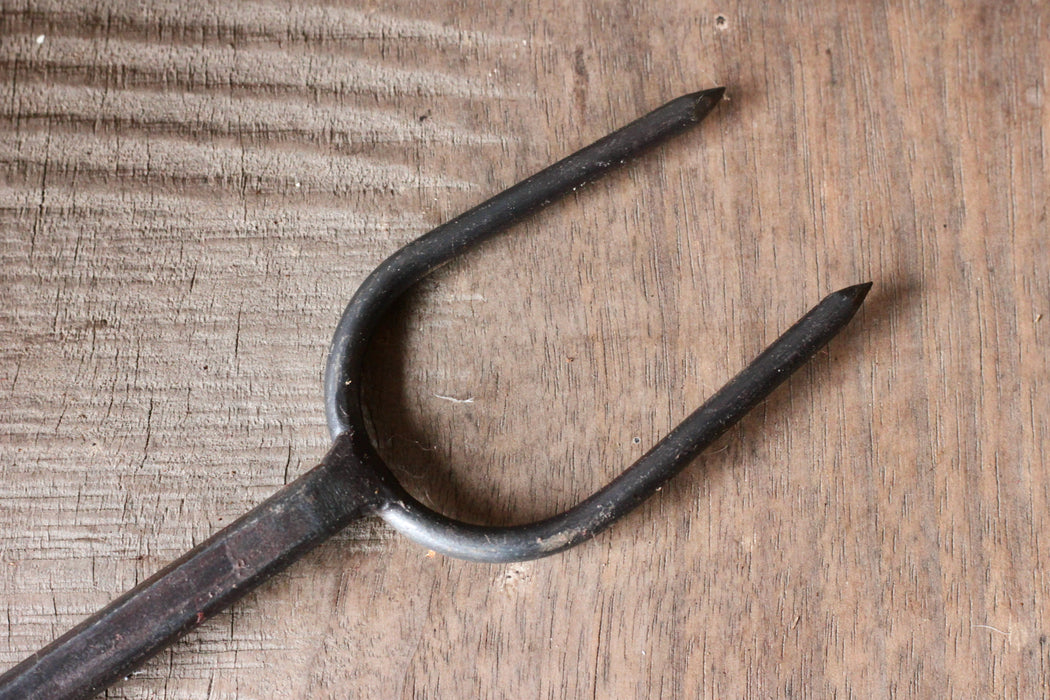 It's time to fire up the grill and get cooking with these "Grill Marked" BBQ forks. Each piece is handcrafted in Maine using traditional blacksmithing tools and techniques. 
The BBQ forks are finished with a linseed oil and wax finish, meaning they are ready for cooking the minute they arrive at your door. To guarantee the longevity of your BBQ Forks, we recommend they be seasoned and maintained similarly to a cast iron pan.
Each BBQ Fork is approximately 18" in total length and the fork ends measure approximately 2 ½". Because the BBQ Forks are forged by hand, each piece may vary. 
The BBQ Forks are also offered as a set with a matching Spatula, Meat Flipper, and Skewers.
Wicks Forge cooking tools are finished in a similar method to seasoned cast iron cookware, and like cast iron pans, if used and cared for in the same manner will last generations. Hand Wash the piece after use (preferably without soap), and then coat with a thin layer of cooking oil after toweling them dry to prevent surface rust. Any surface rust that does form can be removed with a brillow pad, wire brush, or steel scouring pad. Once removed, reseal the piece with a thin layer of cooking oil. 
Click here to learn more about reseasoning your Wicks Forge cookware.
BBQ Fork: "Grill-Marked" Handle