"Grill-Marked" BBQ Grill Set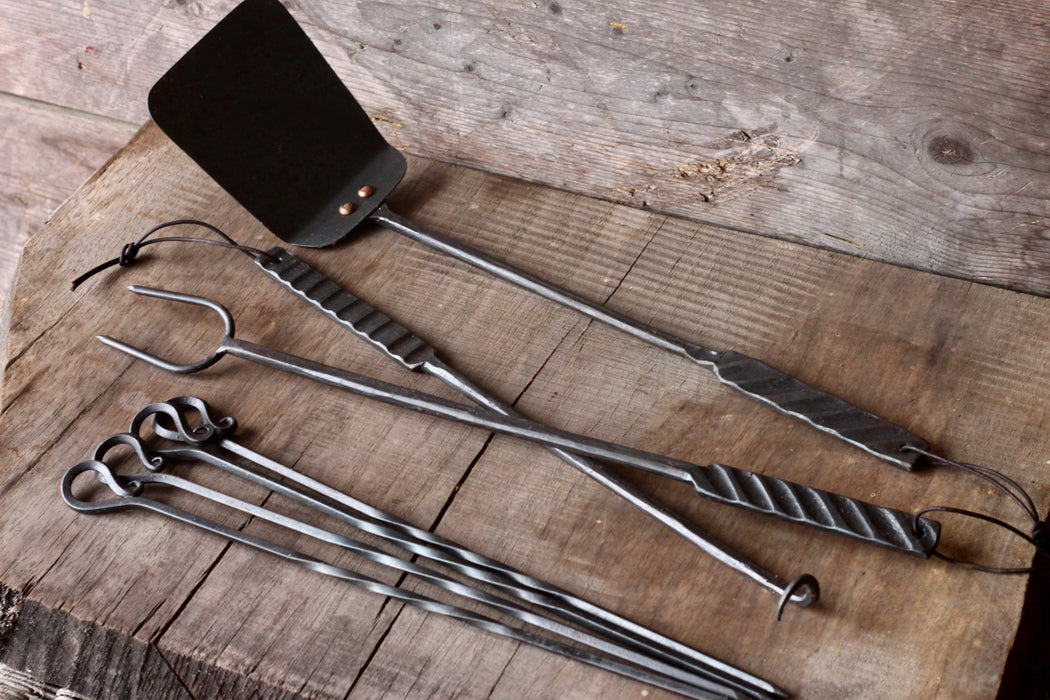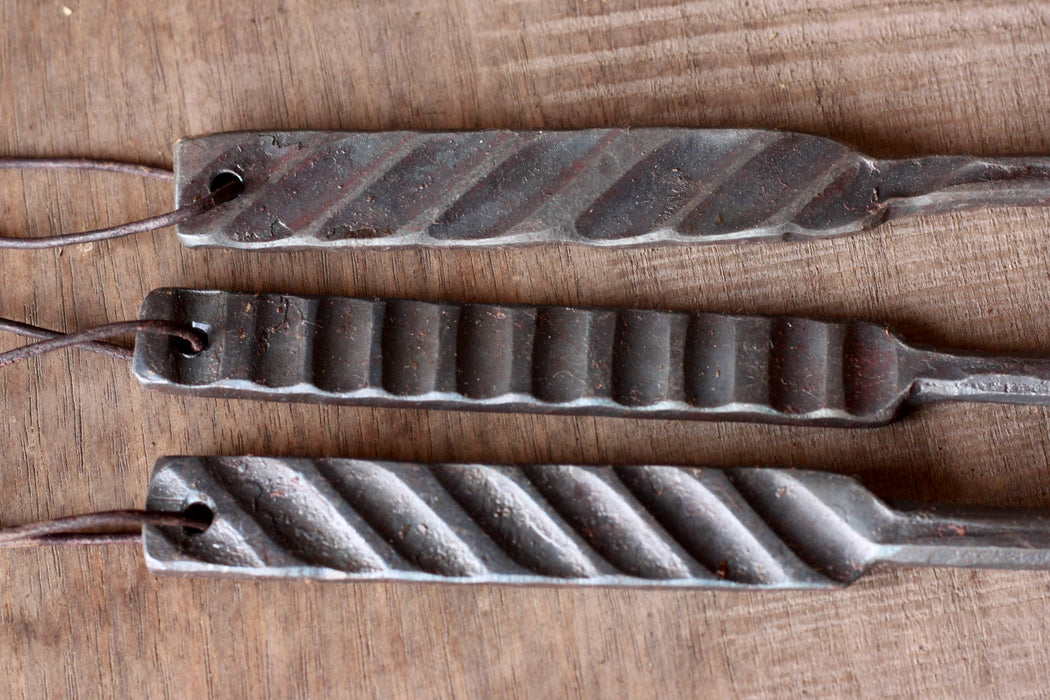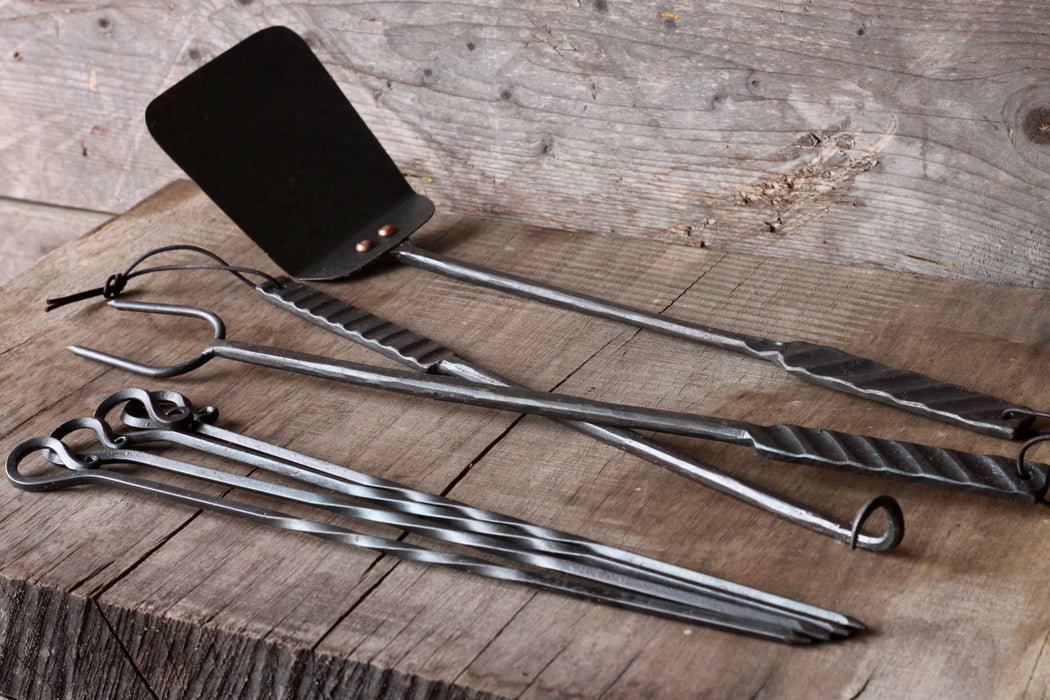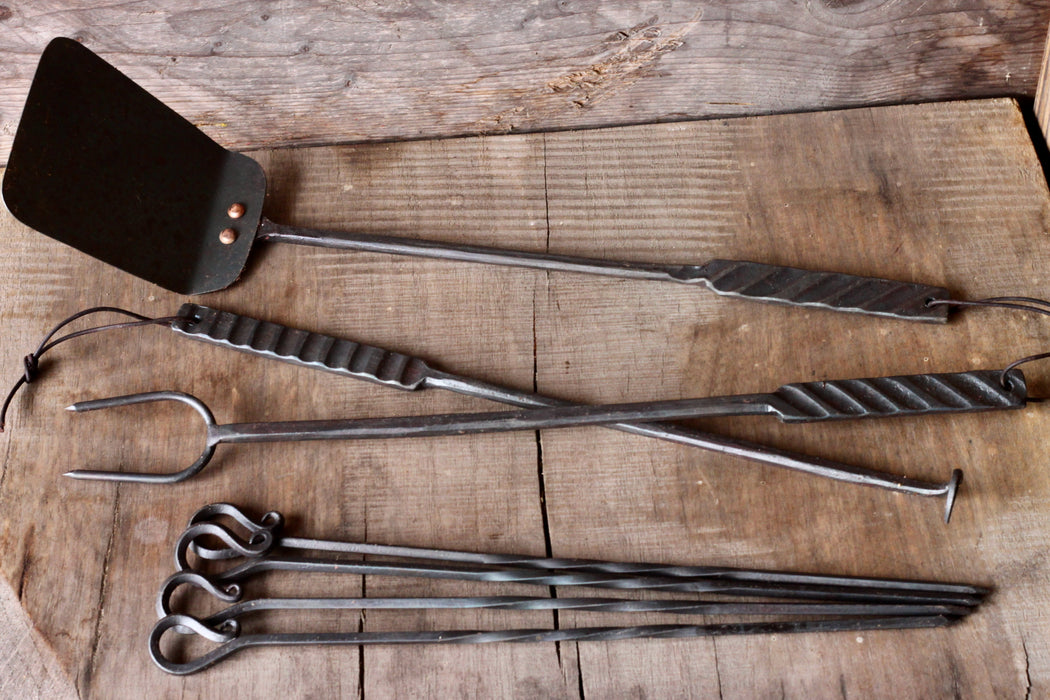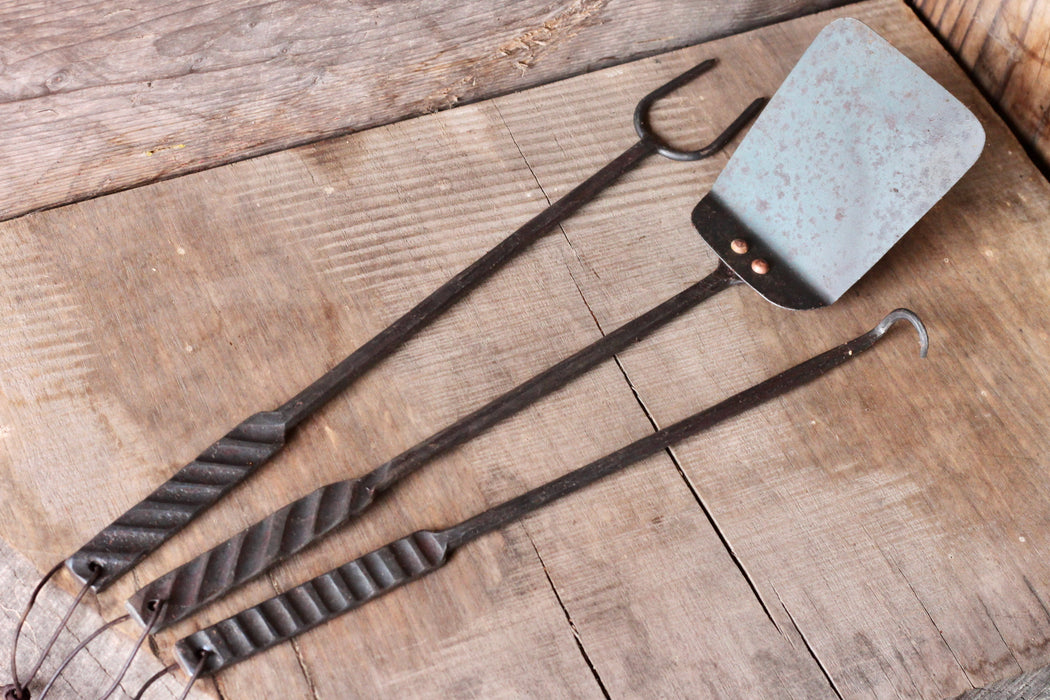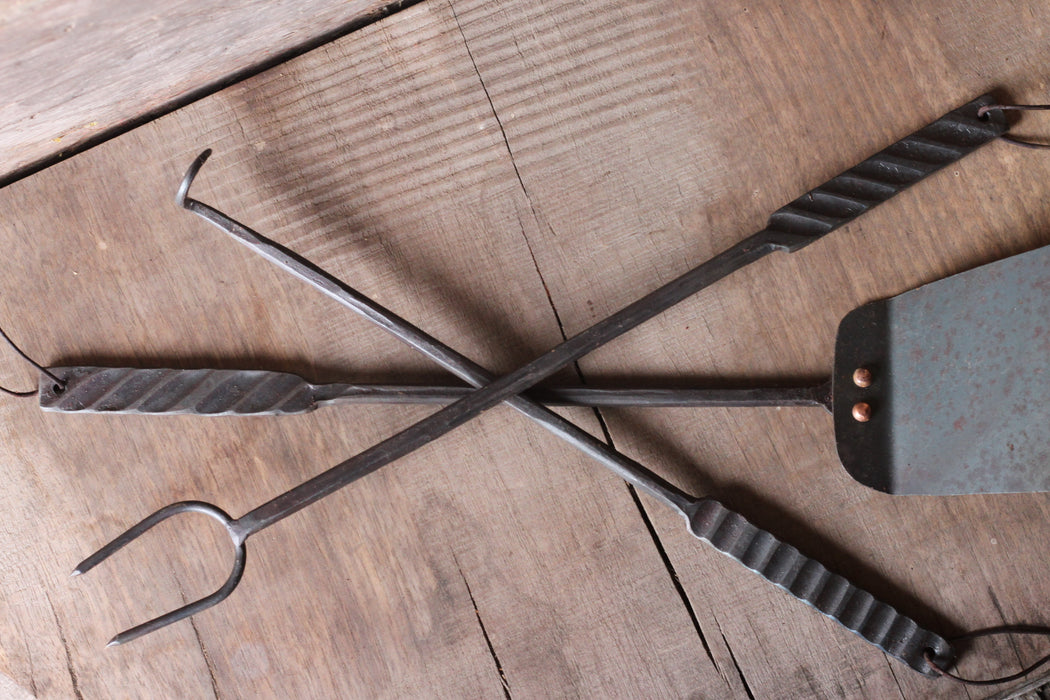 The essentials for any grill master: Spatula, Pigtail Meat Flipper, BBQ Forks, and Skewers. All designed with our beautiful "grill marked" handles. 
Every piece is handcrafted in Maine and each tool has a textured handle mimicking the perfect grill lines you'll soon be making on your own barbequed goodies!
The pieces are finished with a linseed oil and wax finish, meaning they are ready for cooking the minute they arrive at your door. 
To guarantee the longevity of your grilling tools, we recommend they be seasoned and maintained similarly to a cast iron pan.
The Spatula handle measures approximately 18". The working area of the spatula is approximately 4" x 4".
Each BBQ Fork is approximately 18" in total length. The fork ends measure approximately 2 ½".
Each Skewer has 10" of working length, measuring approximately 12" total, including the looped handle.
Wicks Forge cooking tools are finished in a similar method to seasoned cast iron cookware, and like cast iron pans, if used and cared for in the same manner will last generations. Hand Wash the piece after use (preferably without soap), and then coat with a thin layer of cooking oil after toweling them dry to prevent surface rust. Any surface rust that does form can be removed with a brillow pad, wire brush, or steel scouring pad. Once removed, reseal the piece with a thin layer of cooking oil. 
Click here to learn more about reseasoning your Wicks Forge cookware.
Superb workmanship
Amazing hand crafted work! Just to hold it in your hand is amazing.
It is a beautiful handcrafted work of art
BBQ Grill Set
This was a gift for my son, he absolutely loves them and can't wait to use them on the grill. He said it's nice to have something that will last a life time. I'm sure we will be ordering other things in the future.
Grill set
Fast shipping and fantastic quality!
"Grill Marked" BBQ Grill
Best wedding gift that created a conversational piece amongst all the guests.
"Grill-Marked" BBQ Grill Set