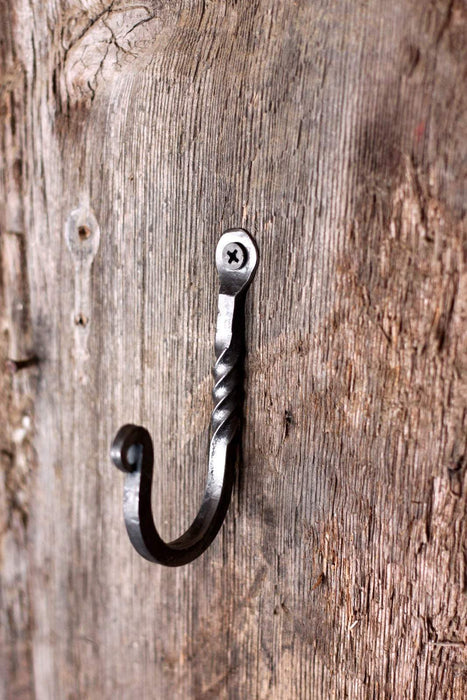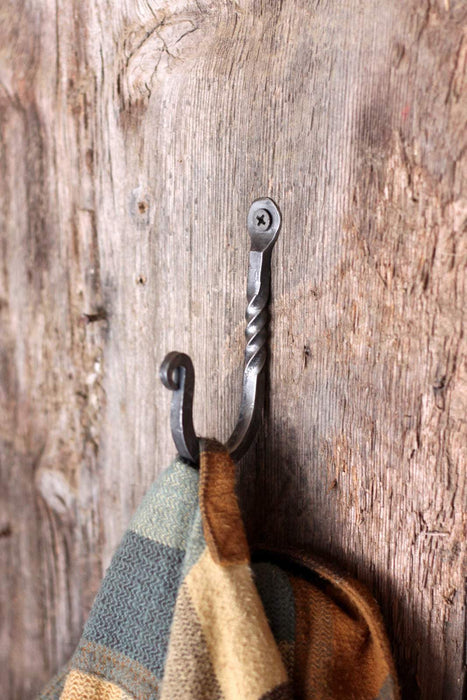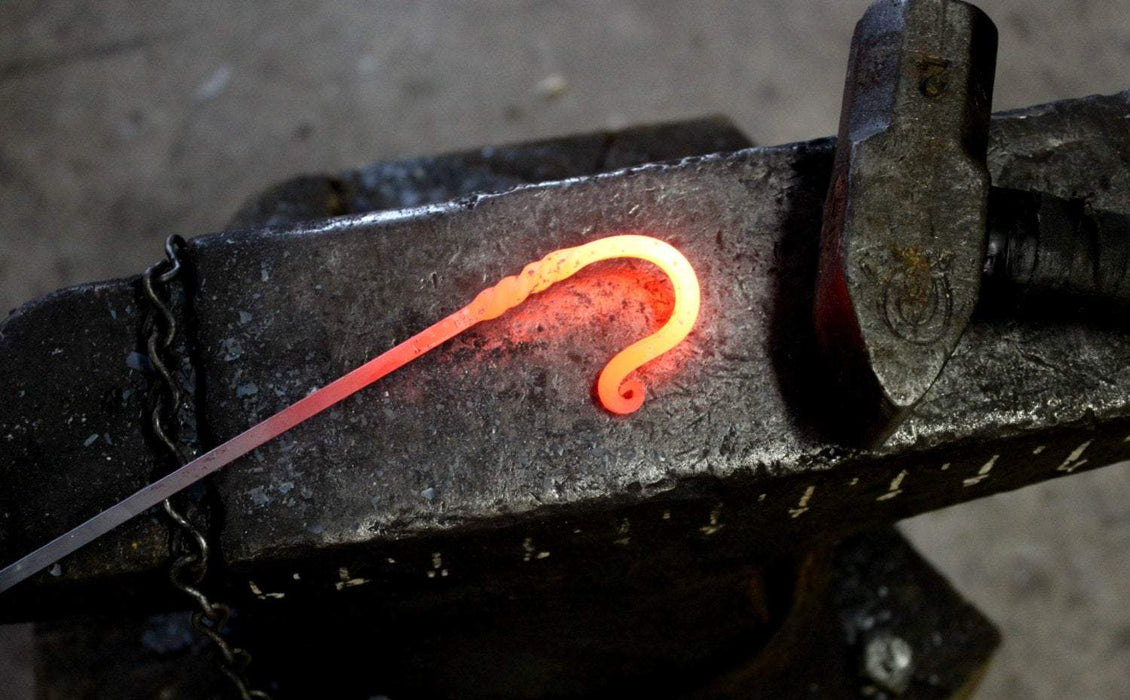 These are handmade wall hooks coming to a wall or post near you! Each hook is made in the traditional blacksmith fashion by heating up pieces of metal and hitting it with a hammer on an anvil. They make the perfect addition to any home decor and are a beautiful accent to a wall.
This style of hook is created by twisting the metal while it is hot to create the pattern in the central part of the hook.
Each hook is approximately 3 1/2 inches long and sticks out 1 1/2 inches.
Feel free to get in touch with any questions!
I do not appreciate spam email
I did not sign up for email from Wicks forge and request that you remove my information from your database. I won't be shopping with you again.
The hook is just as handsome as I hoped.
The hand-hewn hook arrived quickly and was exactly as pictured. we're very pleased.
FYI
I bought the twisty Wall Hooks to secure my Wicks Forge Fire Poker and
and Fireplace Tongs.. The Hook handles the Poker really well ..but the Fireplace
Tongs are a tight fit into the hook. Something to consider.
Really enjoy your products.
R. Emerson
Love my hook!
The hook is perfect. I love the look and sturdiness of this hook.
Twisty Wall Hook