The Everyday Blacksmith: Learn to forge 55 simple projects you'll use every day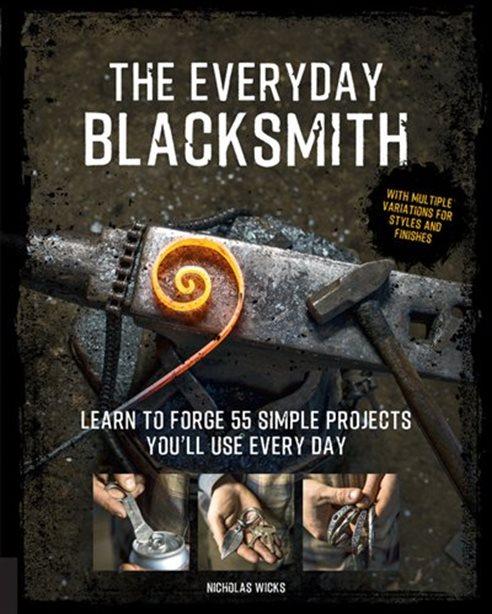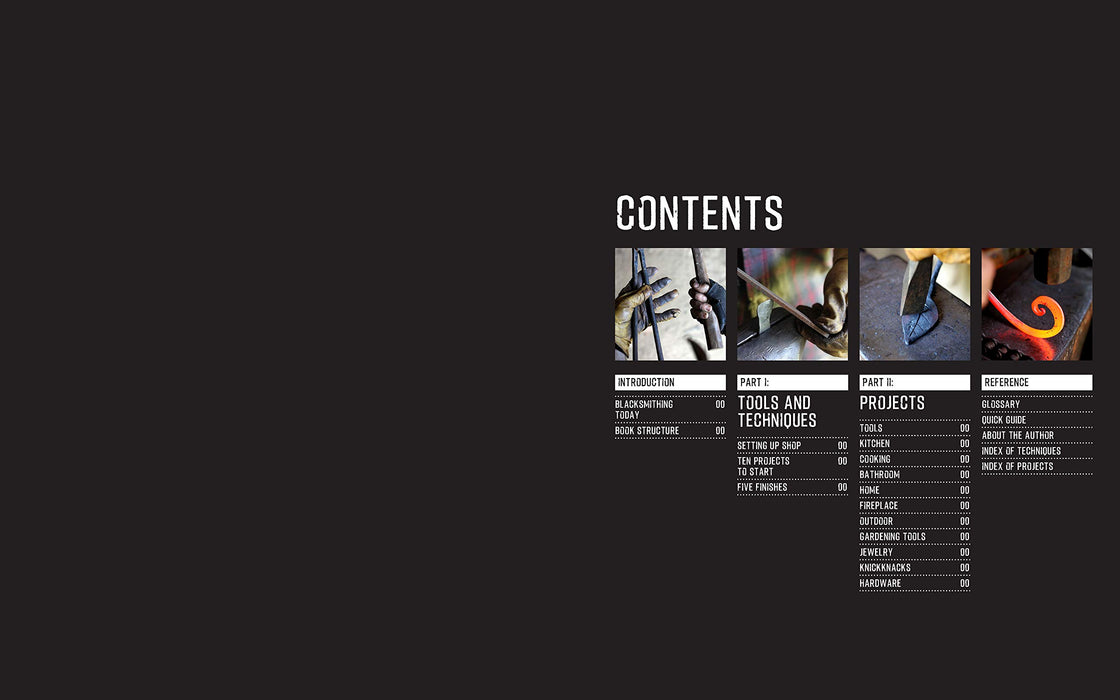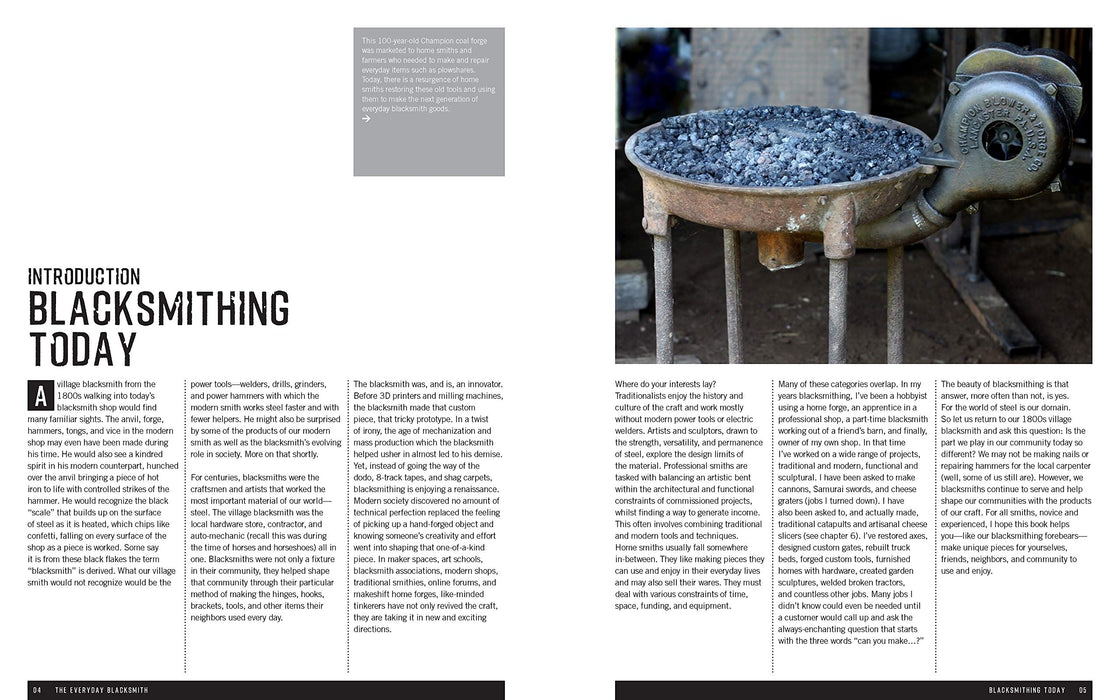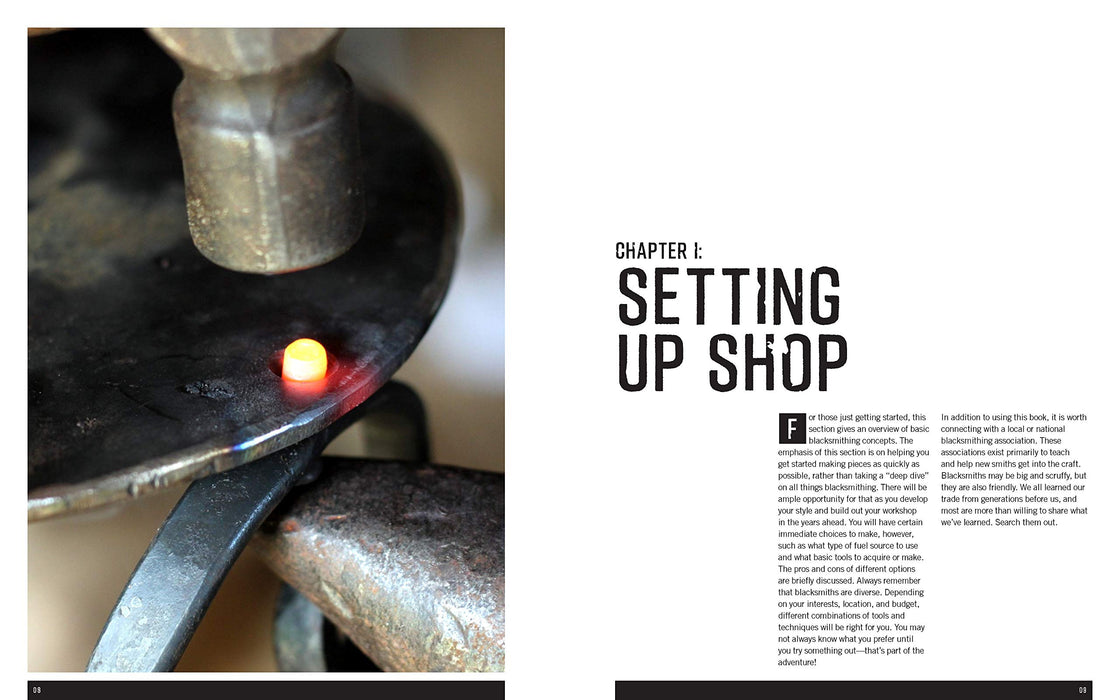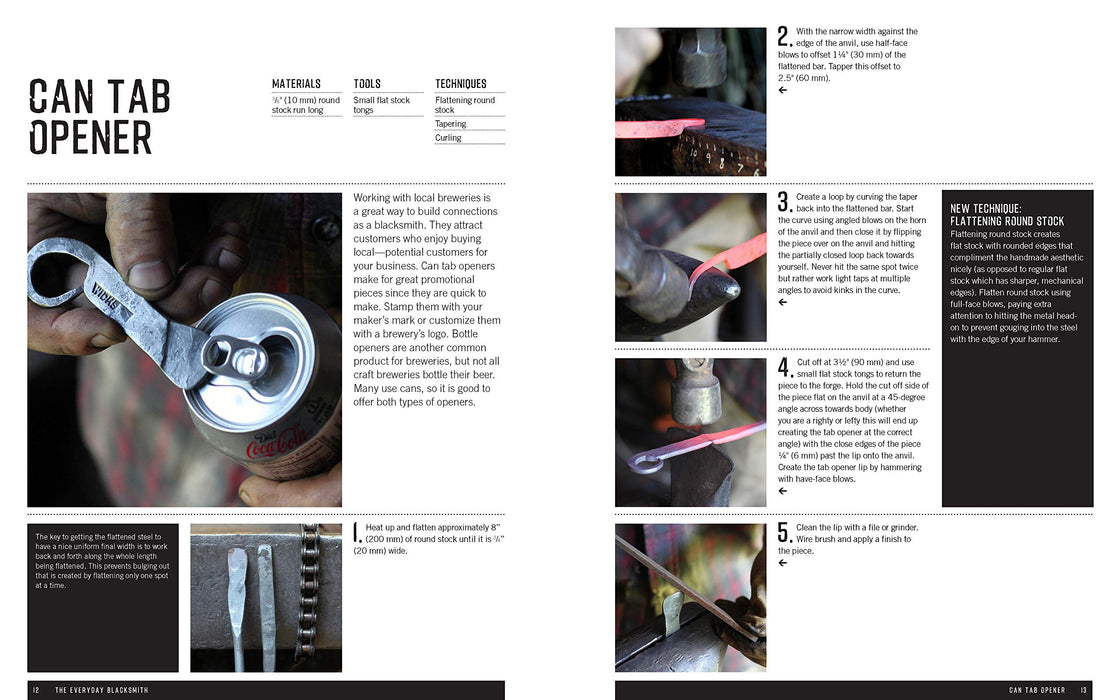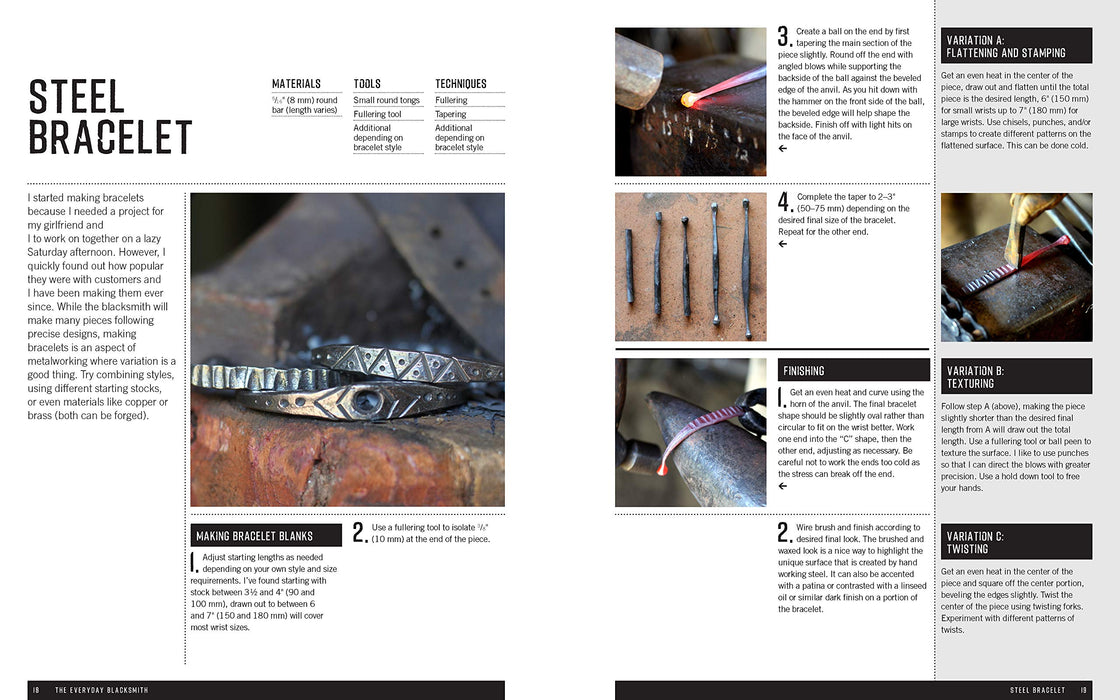 The Everyday Blacksmith
 is your essential reference for learning how to make items you'll use everyday: tools, hardware, utensils, decorative objects, and more. Get great techniques and tips for hand forging, and discover projects contributed by leading blacksmiths from around the world, each featuring plenty of opportunity for variation.
Modern smiths can use the first section of 
The Everyday Blacksmith
 as a reference for shop basics: safety tips, equipment, and techniques like spreading, using a chisel, twisting, and finishing pieces. These basics are incorporated through a series of distinctive projects that include a bookmark, spoon, and leaf fob.
The second section of the book features a diverse array of essential step-by-step blacksmith projects, which are arranged by category and difficulty. Projects include accessible techniques, functional designs, and diverse styles.
Among the techniques and projects you'll discover are:
How to heat treat high-carbon steels
Methods for making curved bookends
Instructions for creating decorative functional pieces such as a towel rack and napkin rings
How to make unique jewelry and jewelry display items
Ideas for creating basic hardware, including latches and hinges
For centuries, blacksmiths were the craftsmen and artists who worked society's most important material—iron. Blacksmiths were not only a fixture in their community, they helped shape that community through their particular methods of making the hinges, hooks, brackets, and tools their neighbors used every day. Blacksmithing today is enjoying a resurgence. No amount of technical perfection replaces the feeling of picking up a hand-forged object, knowing that it was shaped by someone's creativity and physical effort. Celebrate that individuality with 
The Everyday Blacksmith
.
Smithing 101
Good project book for a person with some basic blacksmithing knowledge & some practice at the forge. Project instructions and photos are excellent. Jim C.
Metal work
what a fantastic book with all kinds of stuff to make and enjoy doing so
The Everyday Blacksmith: Learn to forge 55 simple projects you'll use every day