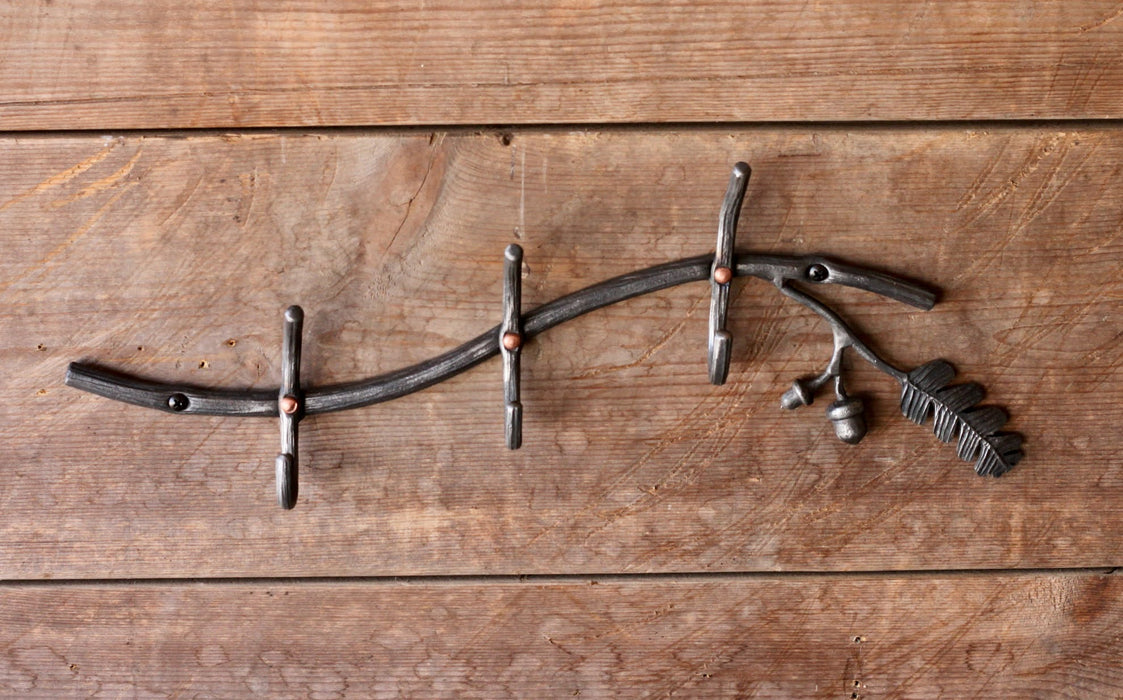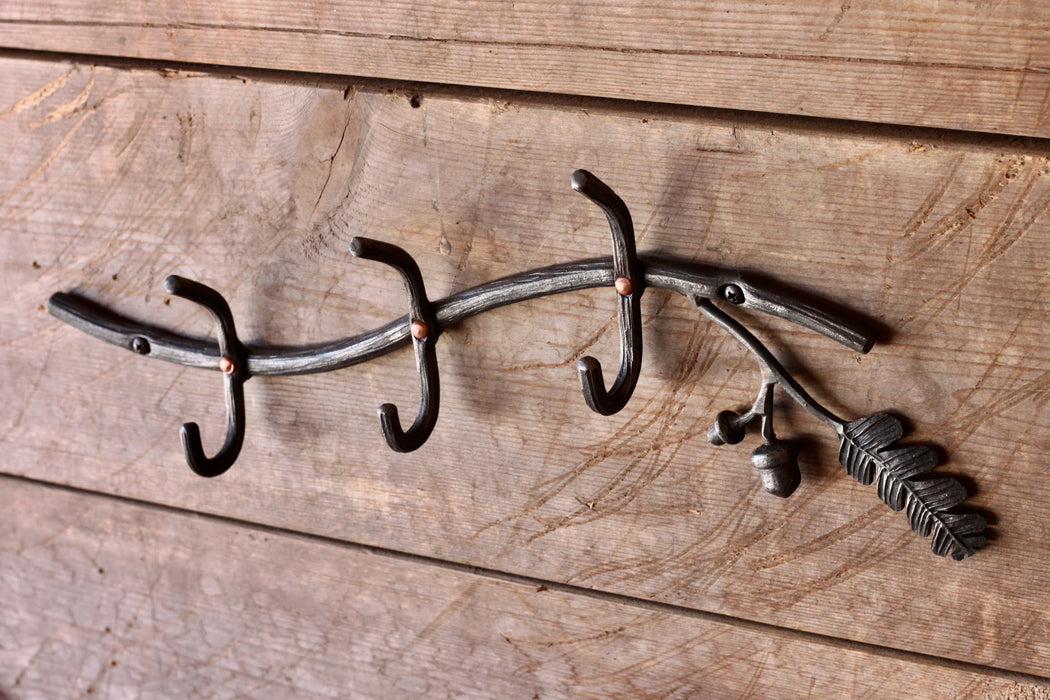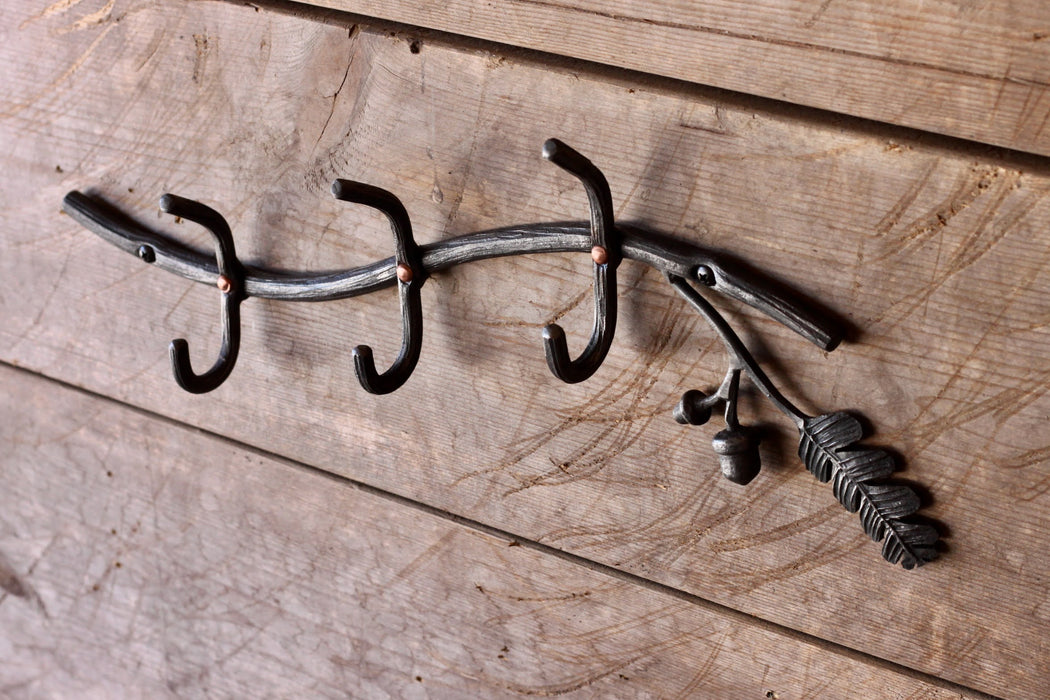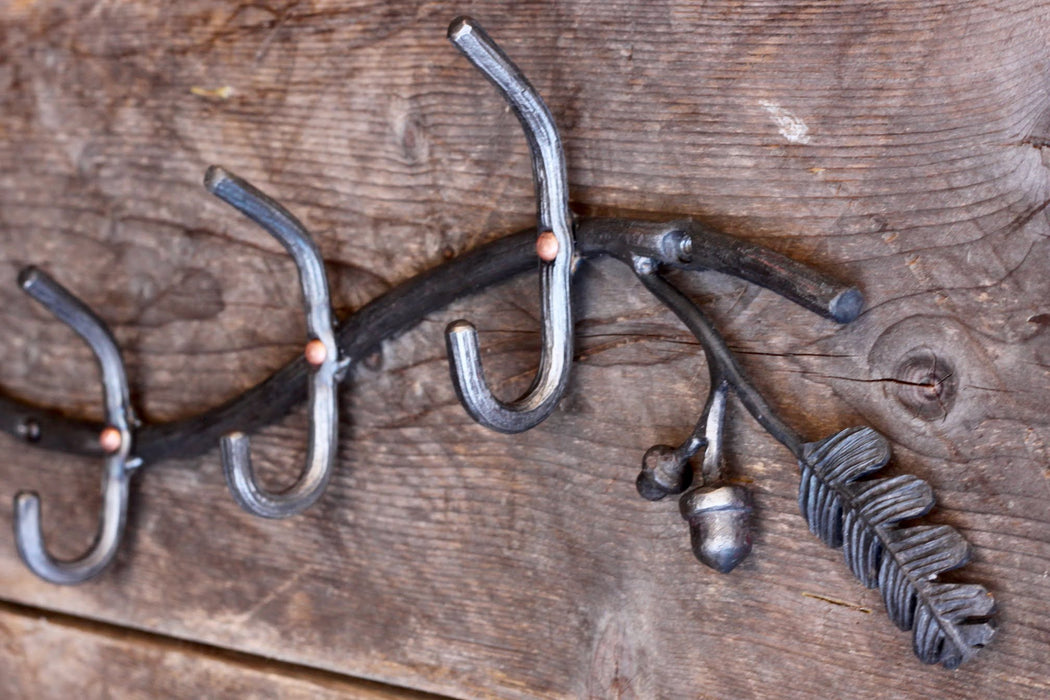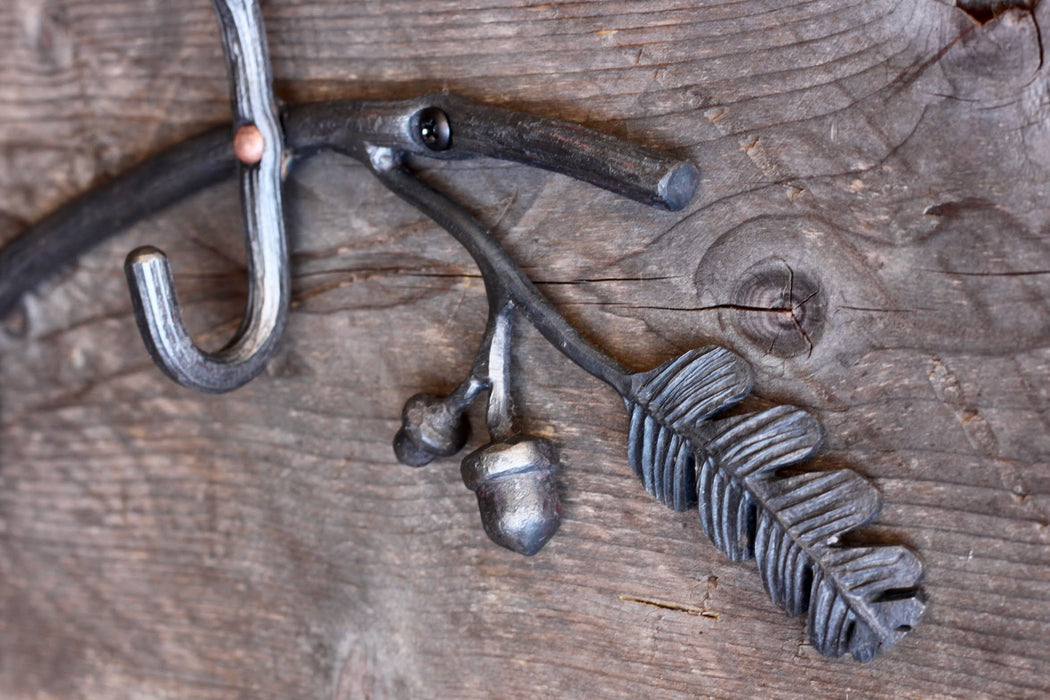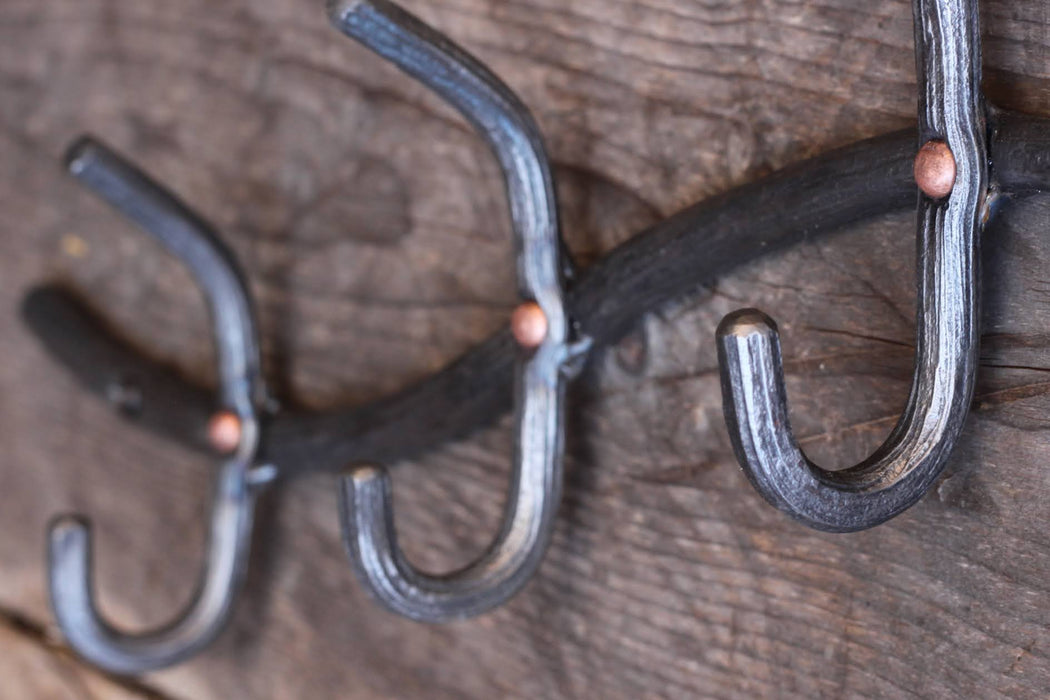 Bring the beauty of the outdoors in with this Oak Tree Coat Rack.
Each hook is handmade using a combination of traditional and modern blacksmithing tools and techniques. We made special tooling just for these hooks to create the veins in the oak leaf as well as a "bark" texture on the hook. While the piece is still hot, it is polished with a brass wire brush to give it a nice contrasting brass and steel finish. 
They measure approximately 18" x 8" and protrude from the wall 2".
This product was designed and made by Wicks Forge blacksmith Jonah Lettney-Harvey. See more of his work @maplehillmetalworks.
The Limited Series features new pieces that take a bit of extra time to make or involve new designs and techniques. These pieces can be whimsical, a prototype, or something we've been experimenting with for years, but is not yet part of our normal production catalog. To share these with you, we launched this series of limited run pieces. These items will last you forever! But we may not be making them for very long.
Beautiful
Strong and sturdy just like pictured. The details are life like.
Outstanding Craftsmanship
The Oak Branch Coat hooks we received from Wicks Forge is awesome. The quality is exactly what you hope for when you place the order, and its appearance is as the pictures show. The entire transaction was smooth and quick.
Oak tree coat rack
I found this coat rack when I was looking for another one I thought I wanted. I am so glad I did not get the other one because this one from Wicks forge it's so beautifully made and reasonably price for the work I can tell went into it. It will certainly become an heirloom I pass down..who of thought!
Oak Tree Coat Rack