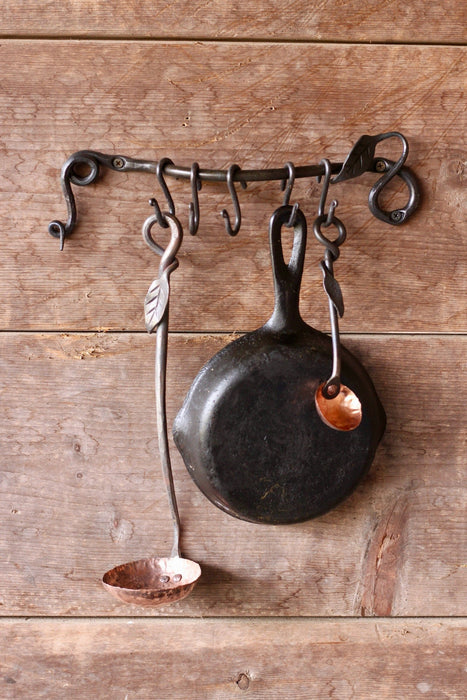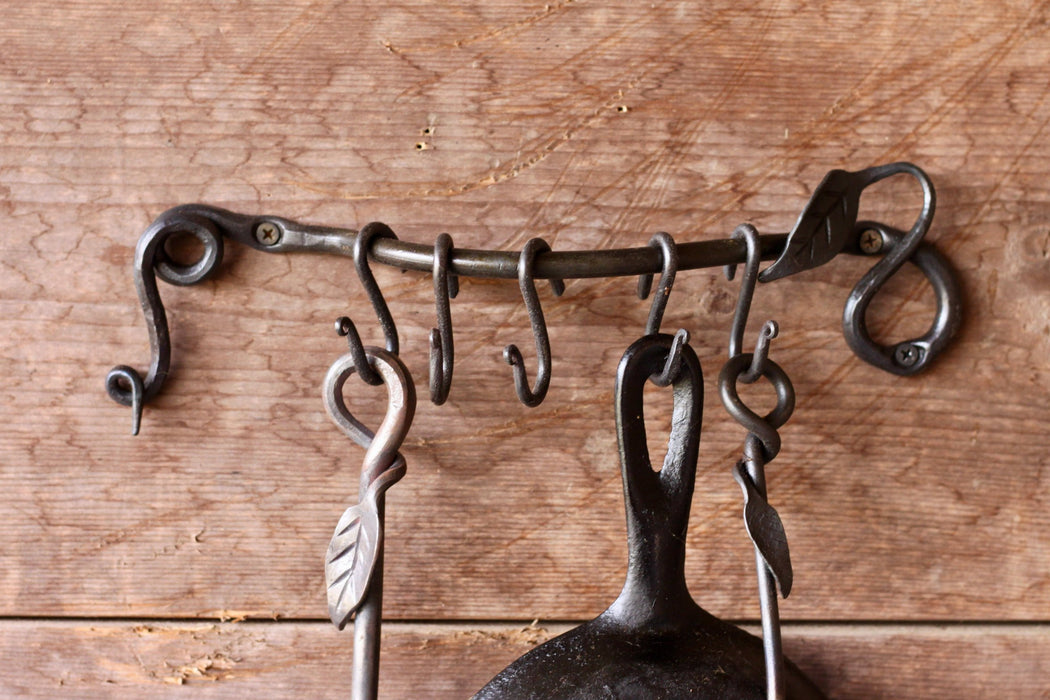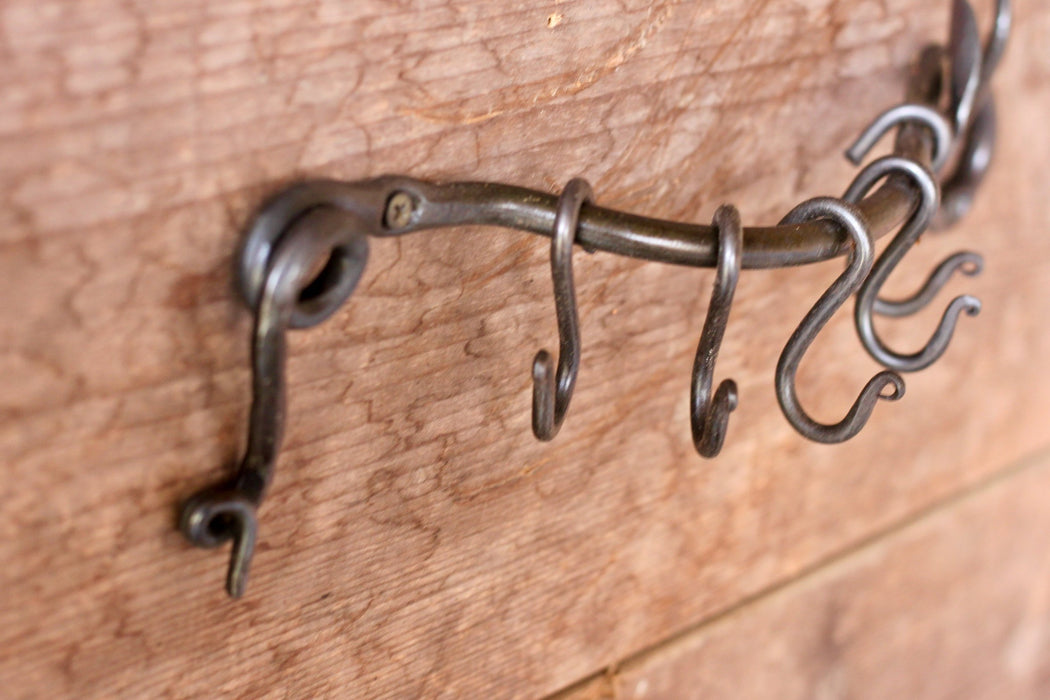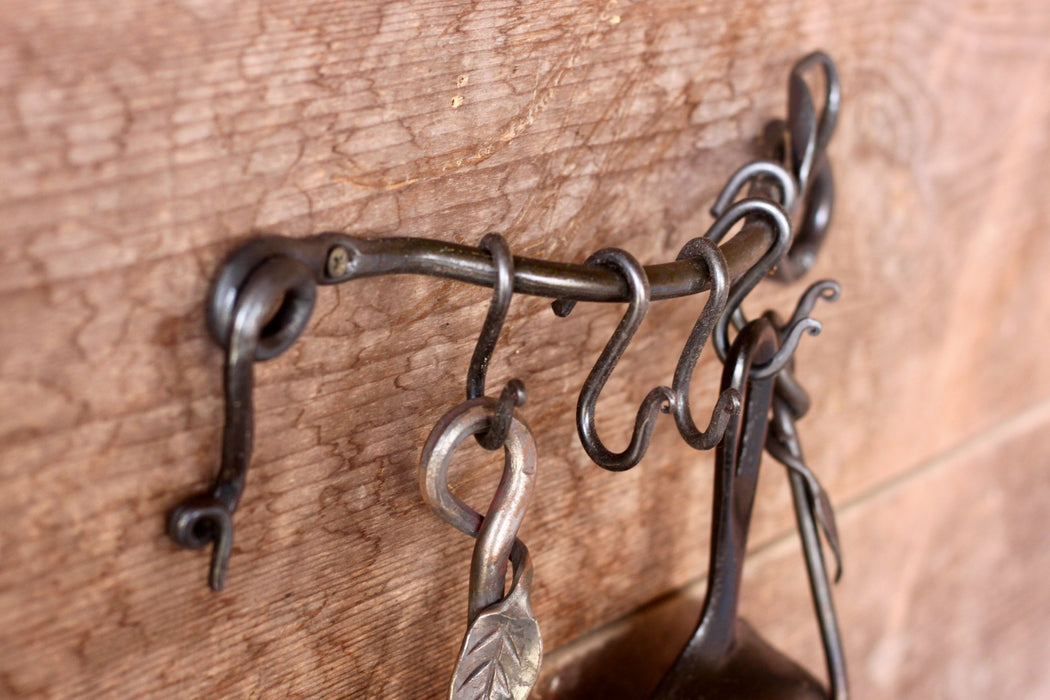 Bring some nature into the kitchen with this organic and whimsical pot holder rack.
Each rack is hand forged using a combination of traditional and modern blacksmithing tools and techniques. The pieces have a linseed oil and wax coating which gives a nice bluish metallic finish.
The pot hanger is approximately 12" (300 mm) across and 5" (125 mm) in height. The part of the rack where the cooking tools are hung is approximately 2" (50 mm) from the wall has 5 hooks for pots, pans, ladles, spatulas, or any other bits you wish to hang.
As they are each handcrafted the actual piece will vary slightly. Each rack has one side with a curly vine end and one side with a slily creeping leaf.
Far better than I thought it would be
I love,love,love my pot & pan holder I got along with the copper spoon. It exceded my expectations!
Love it
Fits perfectly in the small space I have. Looks great, quite sturdy as expected
Thoughtful Craftsmanship
This was great for my kitchen utensils. Appreciate that the hooks aren't barbed and do not come off.
Perfect
We needed just the right bit of metal work for our mountain cottage
Kitchen wall that would also serve the purpose for store my cast iron pans. I got two of these Leafy Pot And Pan holders and they were perfect for the job. Whimsical and serviceable!
Leafy Pot and Pan Holder
Beautiful piece of work. I will be purchasing more pieces from Wicks Forge.
Leafy Pot and Pan Holder