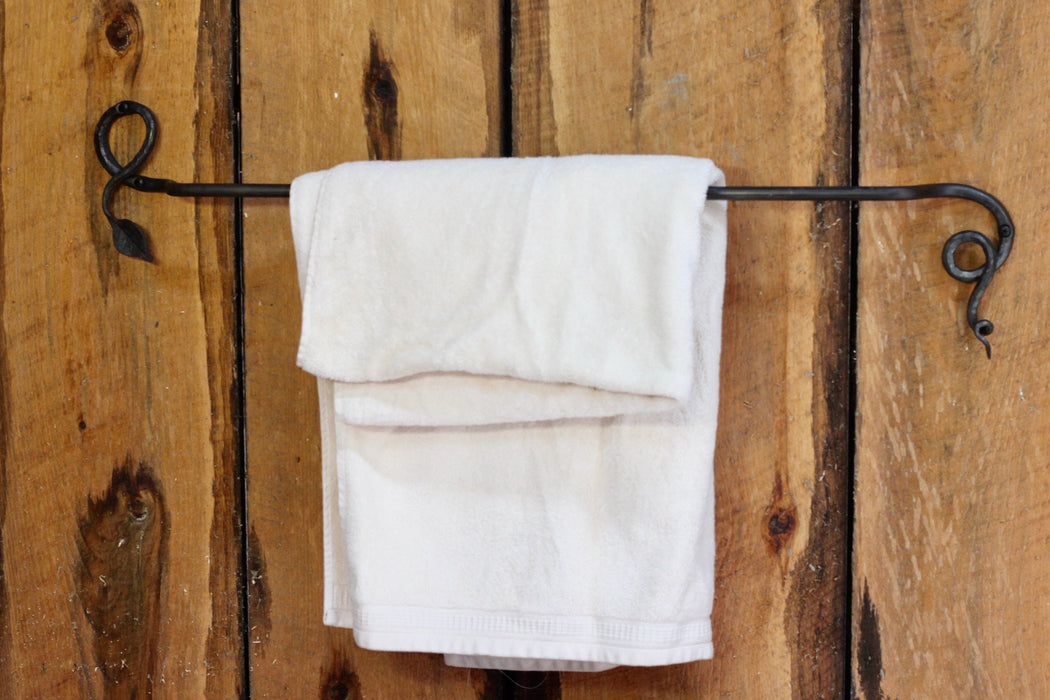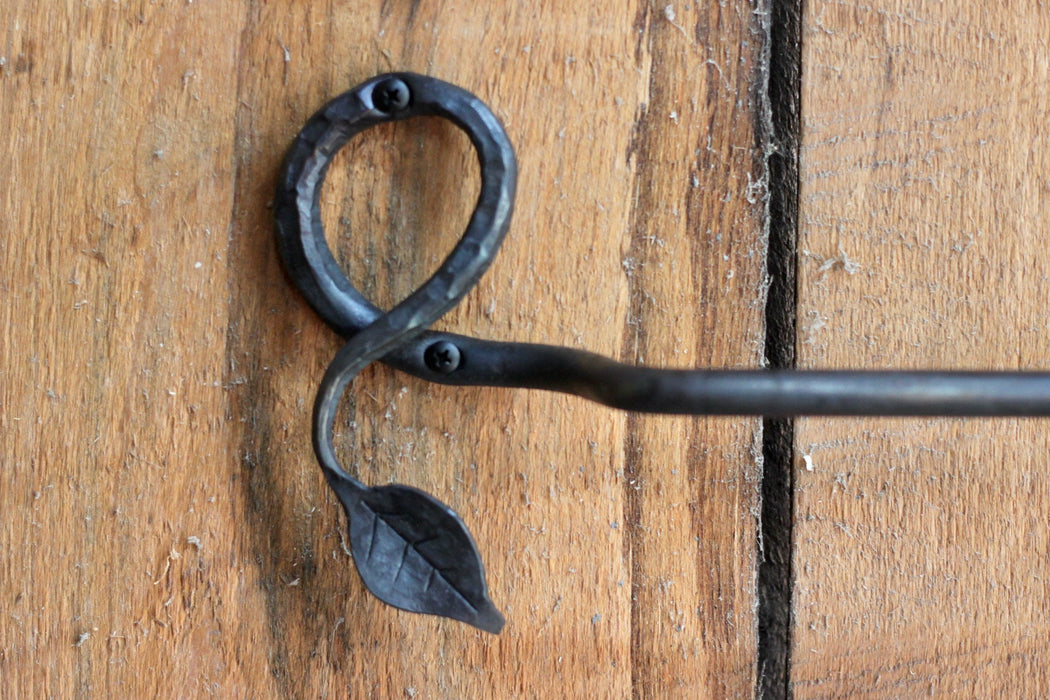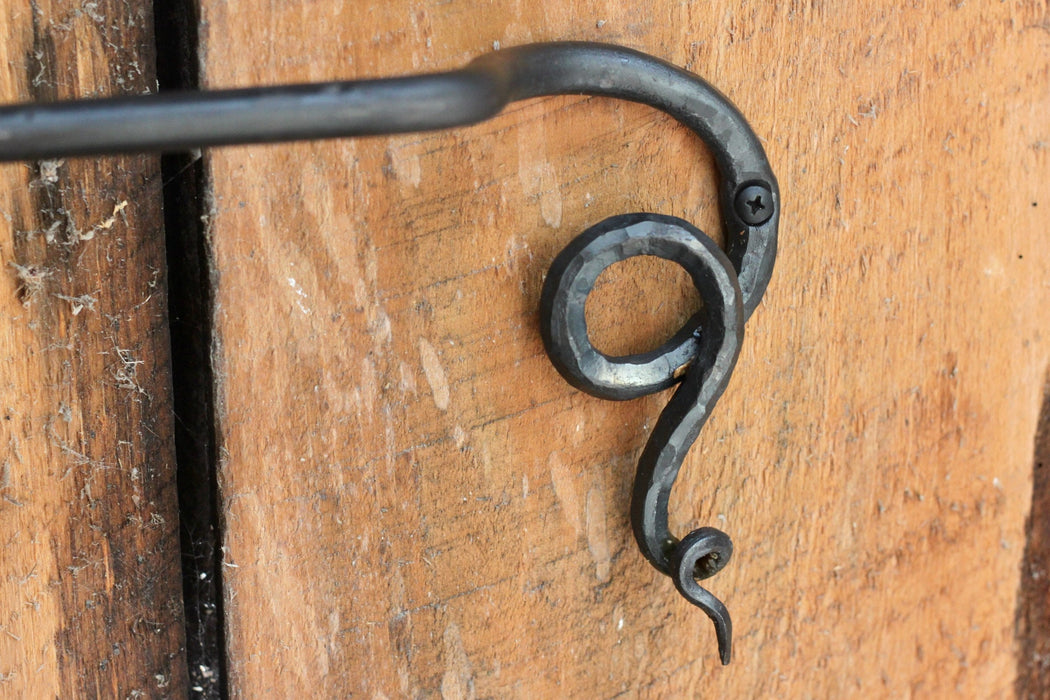 These full length bath towel holders are made to match our leaf hand towel and toilet paper holders, so you can have the organic ivey, cottage core bathroom of your dreams. Each hand towel rack is hand forged using modern and traditional blacksmithing techniques, made to last for generations to come.

Dimensions
Bar length approx 25"
Total length approx 34"

** Note that since each towel rack is individually handmade and the decorative leaves are all unique, each towel rack may vary an inch or two in length from the above dimensions.
Towel Rack - Leaf Design