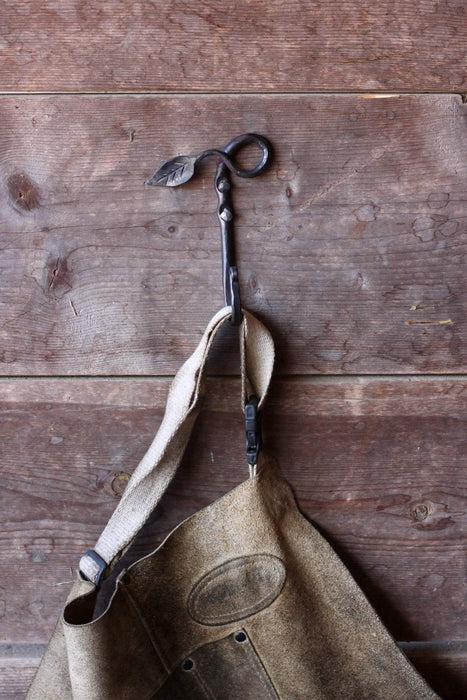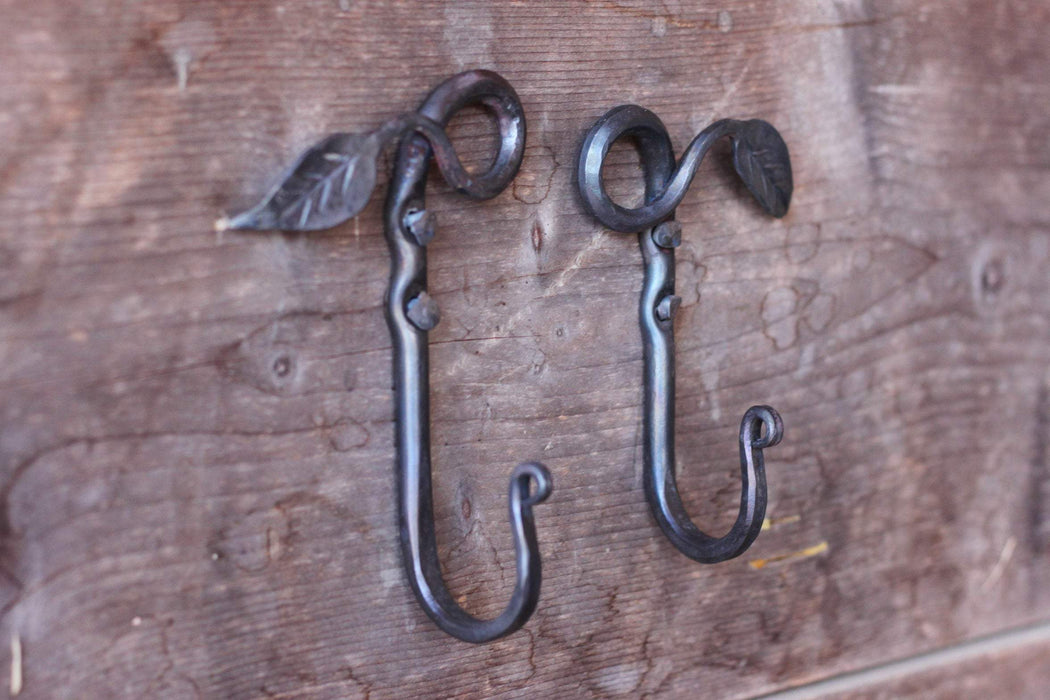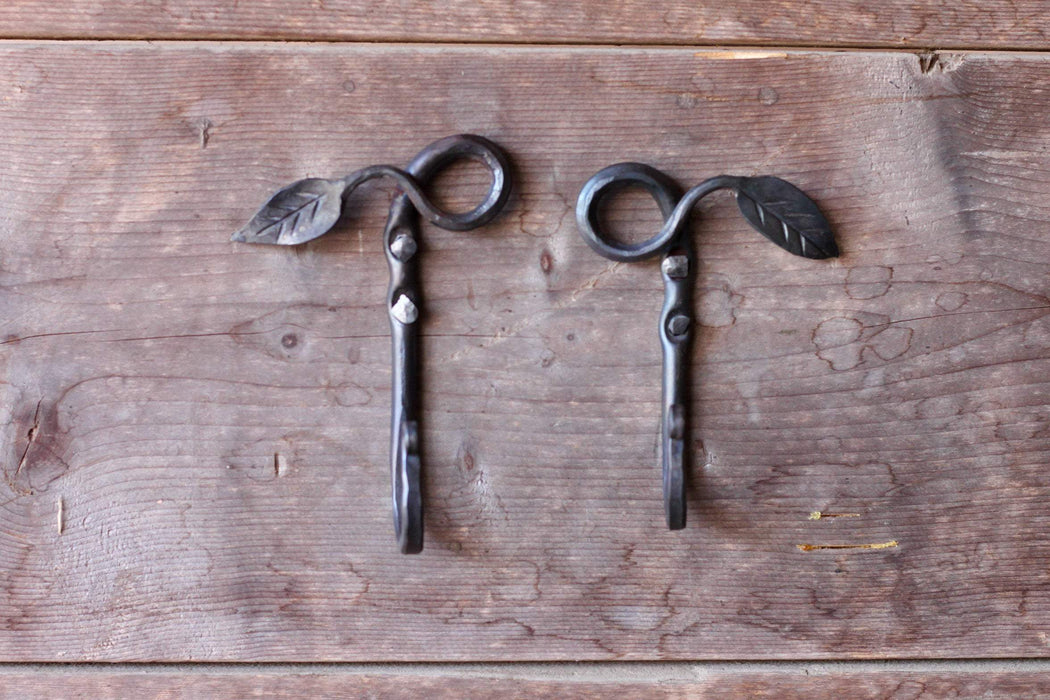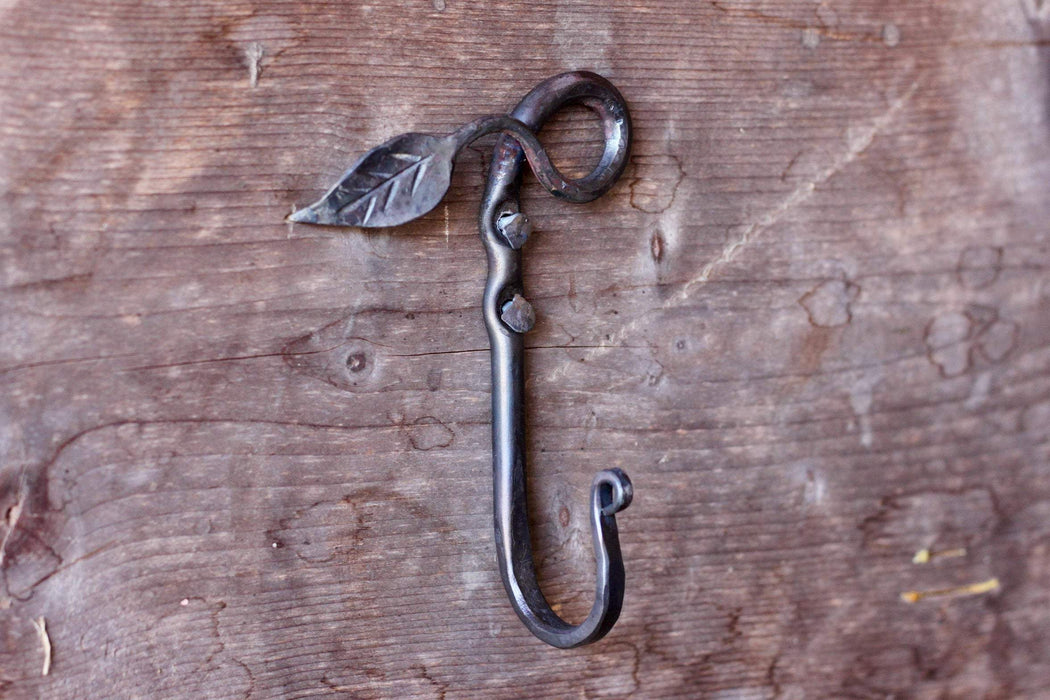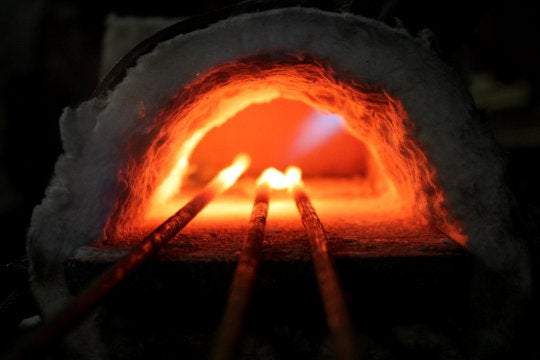 Bring a touch of nature into your home with these hand-forged leaf hooks.
Each hook is made using traditional blacksmithing techniques, where steel is heated, hammered on an anvil, and shaped while red hot.
The hooks are made of ⅜" (10 mm) material and are approximately 6" (150 mm) tall x 5" (125 mm) wide. They protrude from the wall 2" (50 mm) and come with two screw holes for attachment.
The hooks are available with the leaf facing left or right. 
The hook is just beautiful. True craftsmanship. I love that an extra mounting screw was included.
Wonderful accent
I bought two leaf hooks. The offer a unique, artisan feel to my space. They're lovely and functional. A great buy.
As beautiful as it is useful, as always...
We have purchased other hooks form Wicks Forge as well, and while they are "rustic" they are also beautifully smooth and finished, and the extra touches like the leaf make me smile. Great folks to work with.
Beautifully Made and Wonderfully Functional
I have five of these hooks. Two large, three smaller. They are like art on the wall but better because they enable me to be practical as well. And they send matching screws!
Leaf Hook