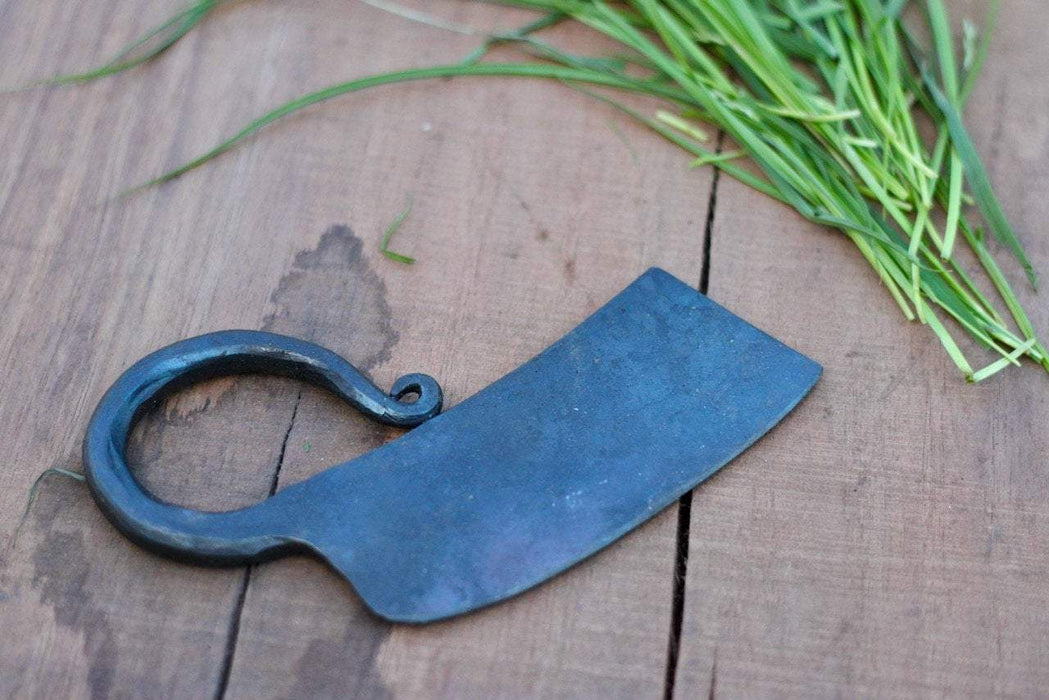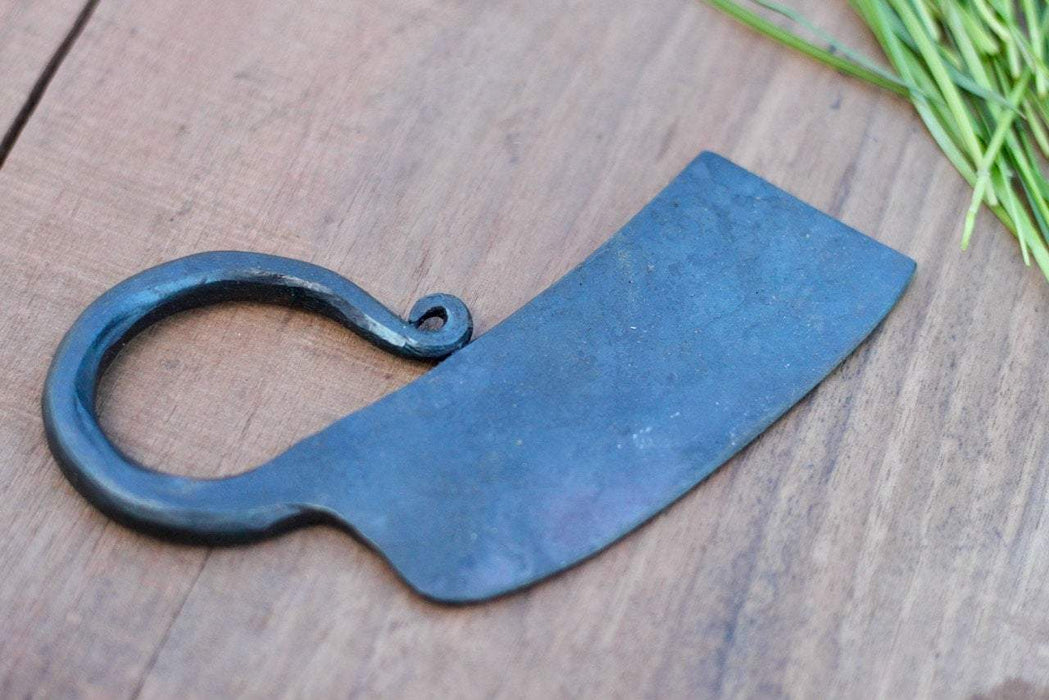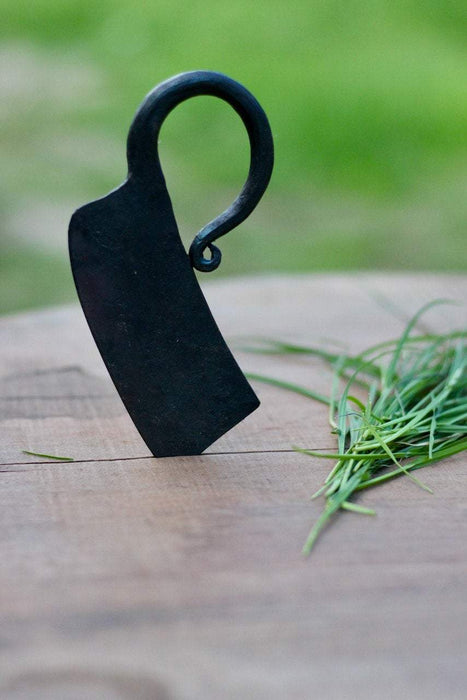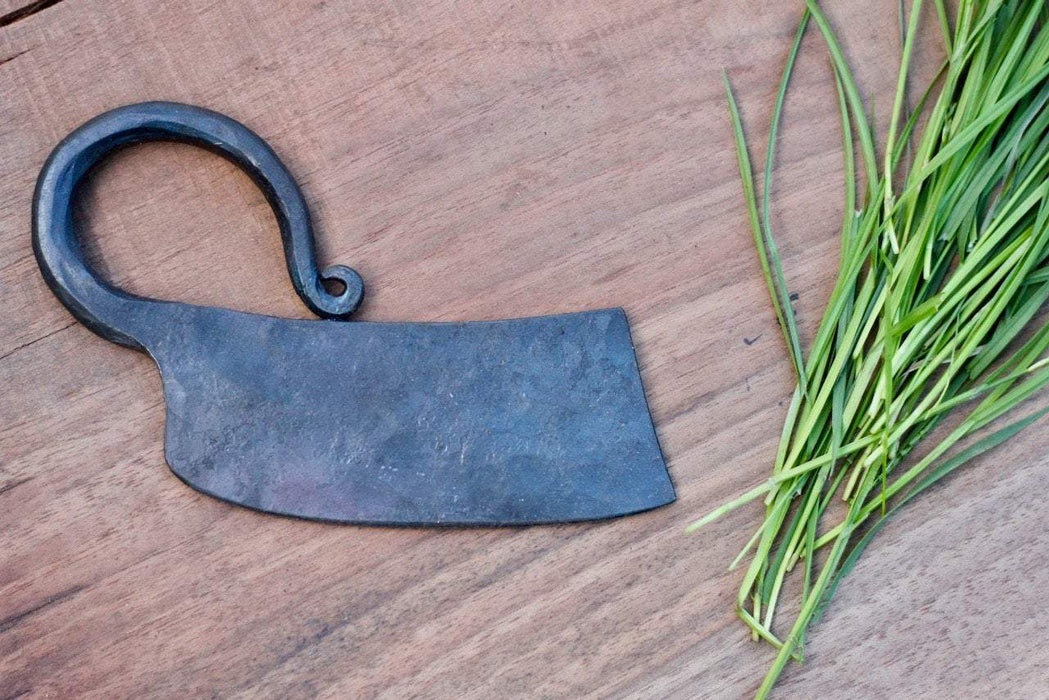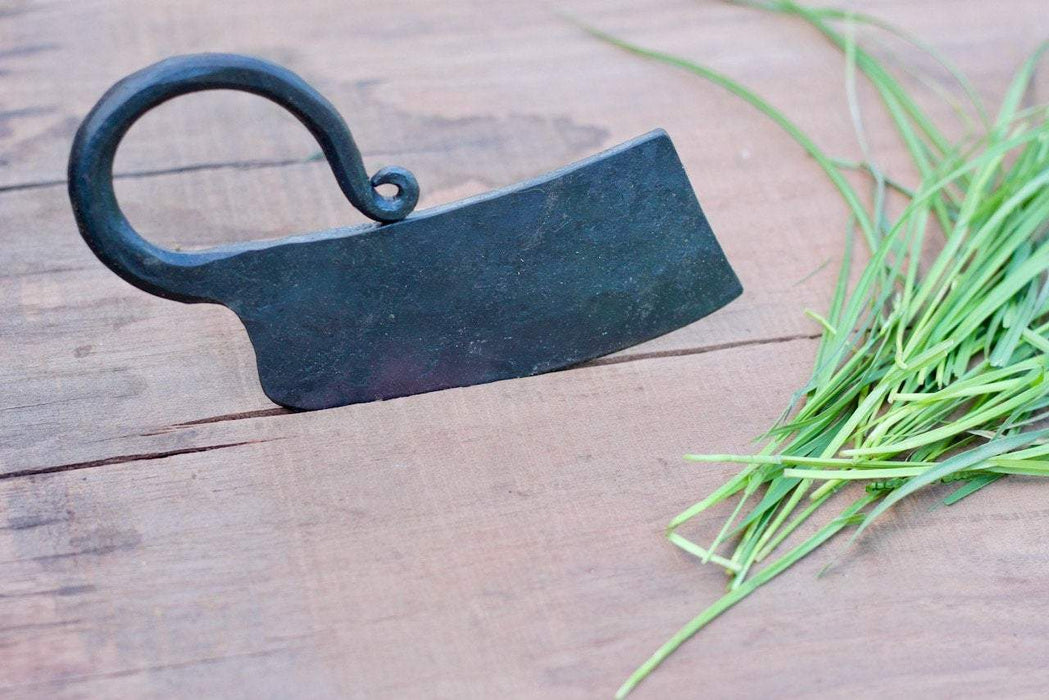 Spice up your kitchen with this handmade herb chopper. Each herb cutter is hand forged from one piece of steel using traditional blacksmithing tools and techniques.
The choppers have a linseed oil finish which gives the steel a nice dark bluish-black patina. 
The cutting edge is approximately 4" (100 mm) wide and is hand-ground to a medium sharp edge suited for chopping herbs. If you would like your chopper to be further sharpened please let us know and we can do so before shipping. It can be resharpened over time using any knife sharpening system.
Wicks Forge cooking tools are finished in a similar method to seasoned cast iron cookware, and like cast iron pans, if used and cared for in the same manner will last generations. Hand Wash the piece after use (preferably without soap), and then coat with a thin layer of cooking oil after toweling them dry to prevent surface rust. Any surface rust that does form can be removed with a brillow pad, wire brush, or steel scouring pad. Once removed, reseal the piece with a thin layer of cooking oil. 
Click here to learn more about reseasoning your Wicks Forge cookware.
Stainless spatula and Herb Chopper
Beautiful workmanship and practical design
Herb chopper
Lovely forged piece. Sharp. Good feel to it. Love it.
Bookmark
I love the bookmark however it is a little difficult to read the engraved message due to a black smudge (maybe due to the fire?) other than that, it's absolutely beautiful. Thank you!
Well crafted and versatile
This chopper is well balanced, easy to handle, and it looks great. Note that if you ask for it to be sharpened for a sharper blade than chopping herbs, the edge will be shiny metal and not black matte. This is not a problem, just an observation.
Herb Chopper