Heart Sculpture Picture Holder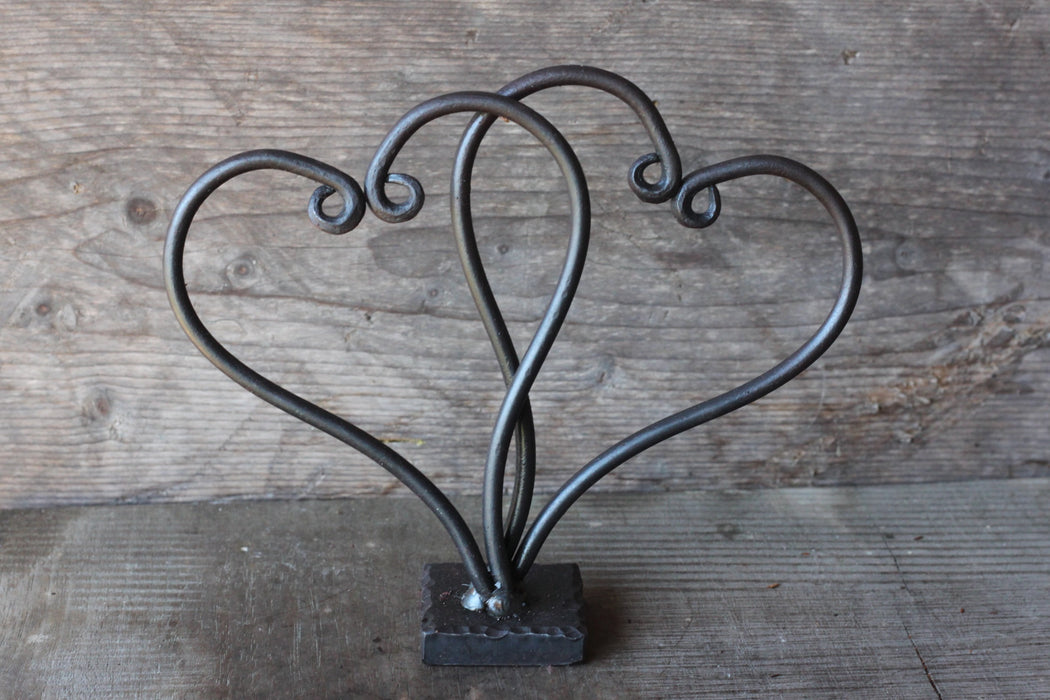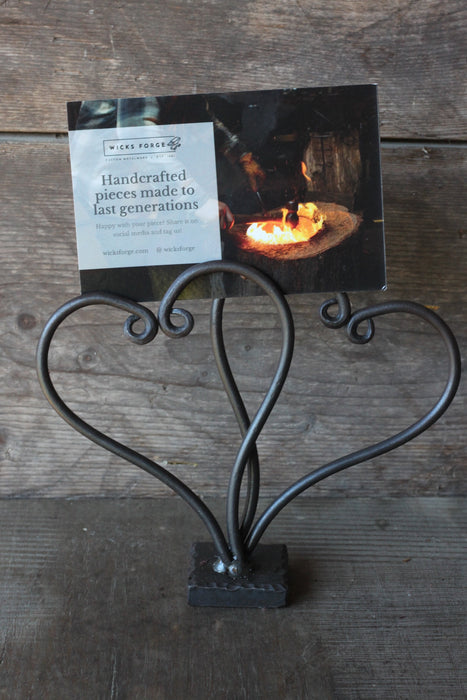 Keep your loved ones close with this beautiful heart sculpture. 
Each heart is hand forged using traditional blacksmithing techniques, joined together with a textured square base. The two hearts are pressed together perfectly, so they're able to hold a photo or note. 
Dimensions: Width 8" (200mm) wide x 7" (175mm) tall, base is 2" (50mm) x 2" (50mm)
double heart
So beautiful and practical and enduring. Purchased an engraved letter opener for my husband last year to celebrate our 5th wedding anniversary. It was a hit, so I bought the double heart piece for our 6th this December 17th. Looking forward to next year's purchase if I can wait that long!
Heart Sculpture Picture Holder