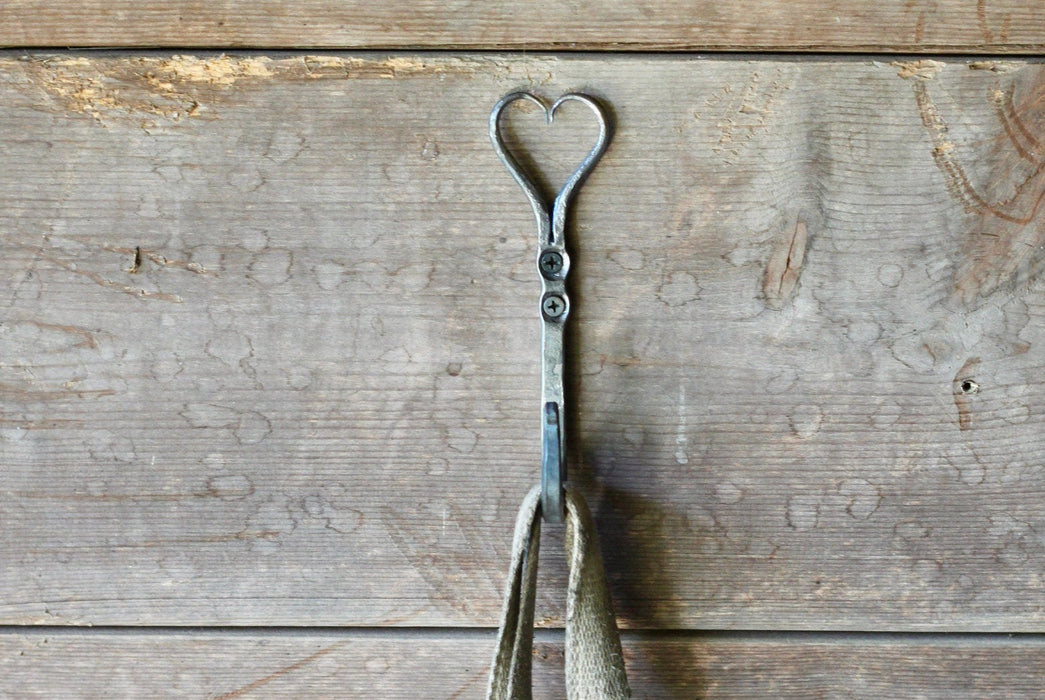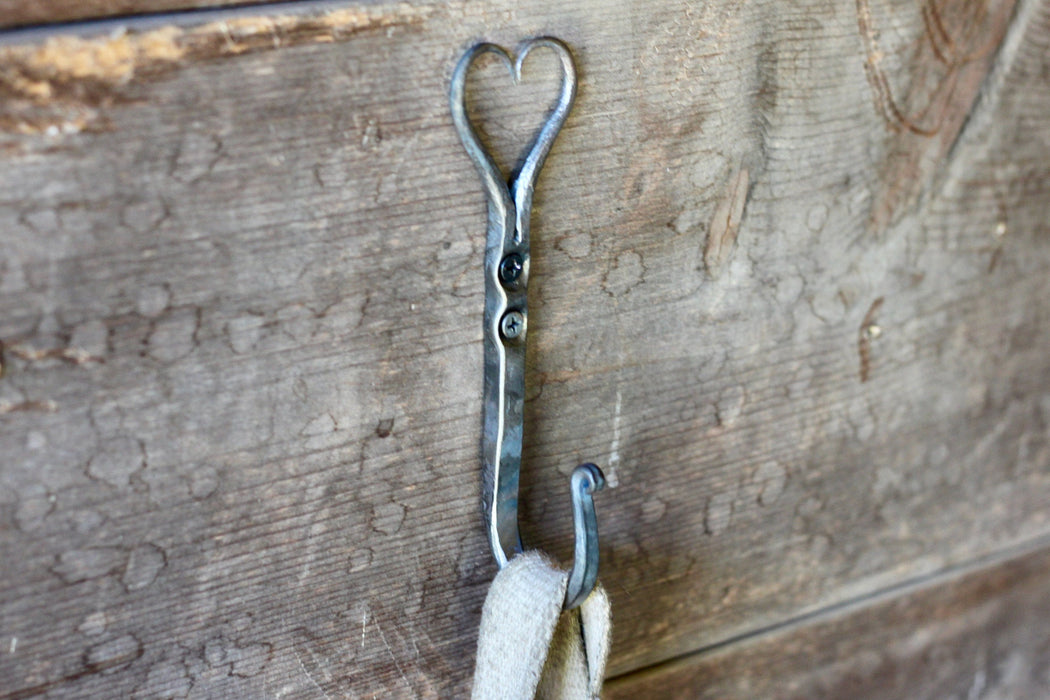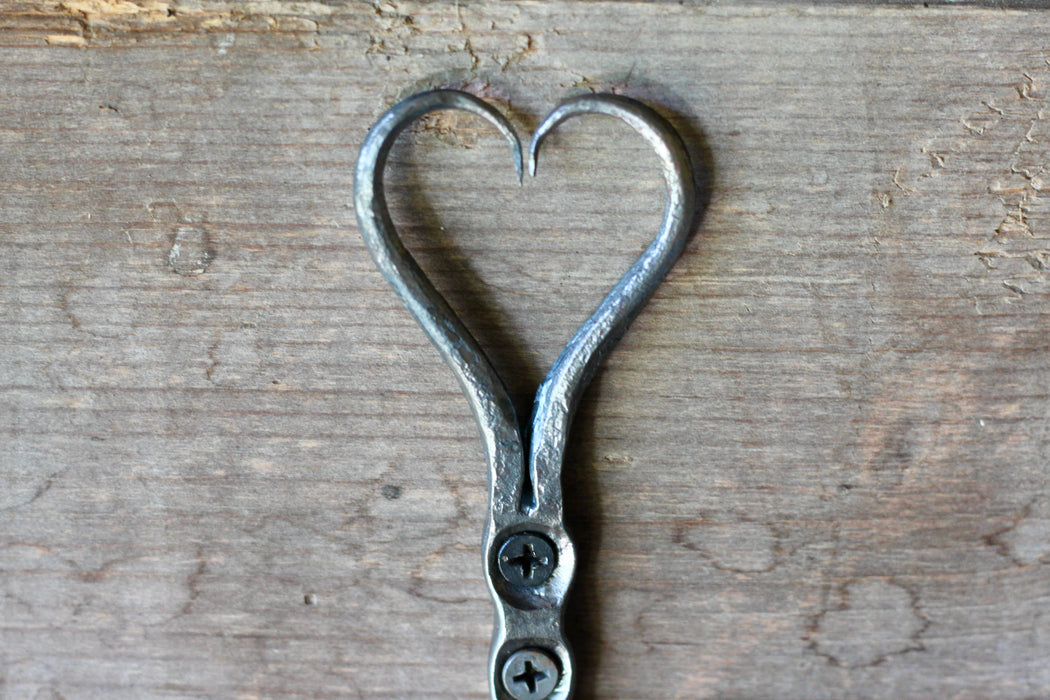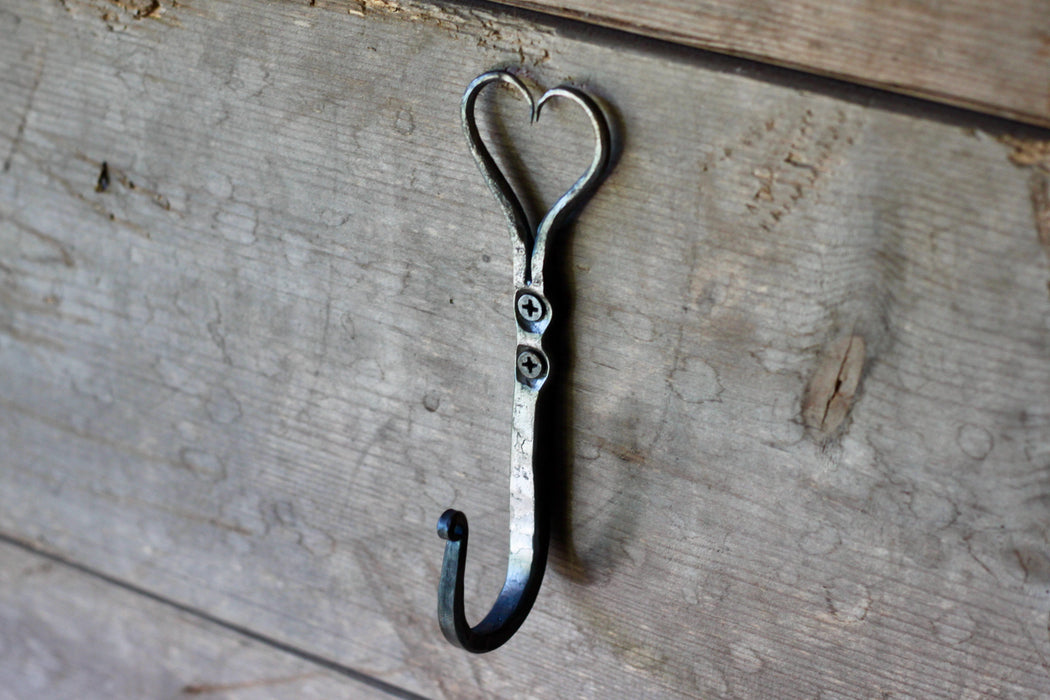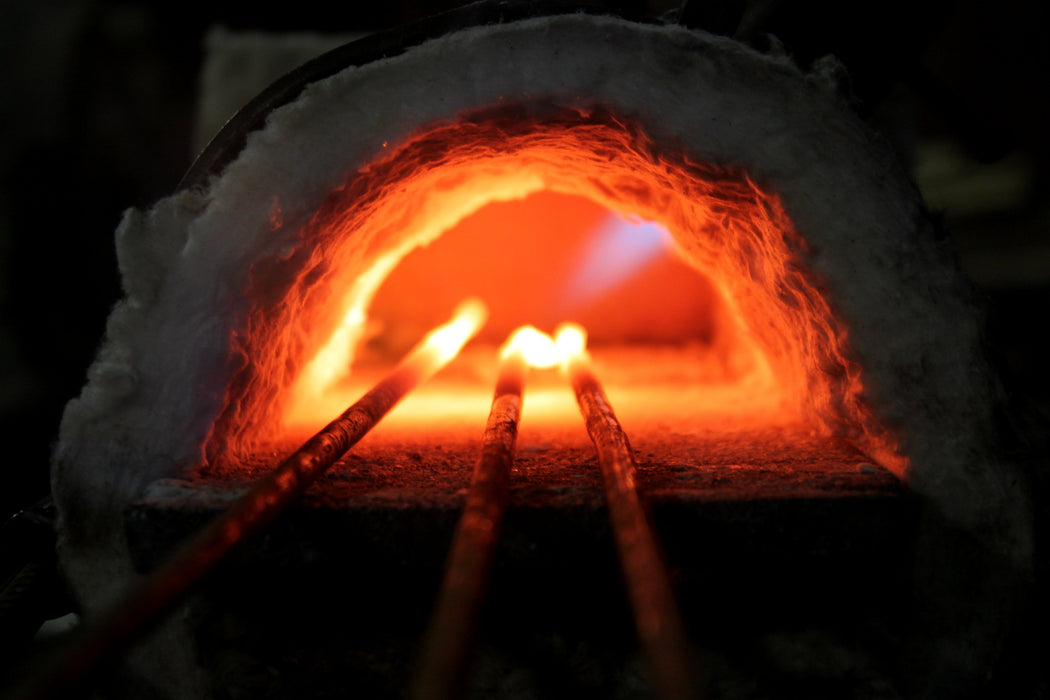 Spice up any wall or door with this elegant handcrafted steel heart hook.
Each heart hook is handmade using a combination of traditional and modern blacksmithing tools and techniques.
The hook measures approximately 7" (175 mm) tall, 2" (50 mm) wide, and comes off the wall 2" (50 mm).
If you have any questions please feel free to reach out.
Hooks with a Heart
I have several of the Wicks Forge hooks and purchased the hook with a heart as a gift. They complement any style home (early American, log, modern, etc.) in any room. Being locally made is a plus!
Heart Hook