Toilet Paper Holder - Curly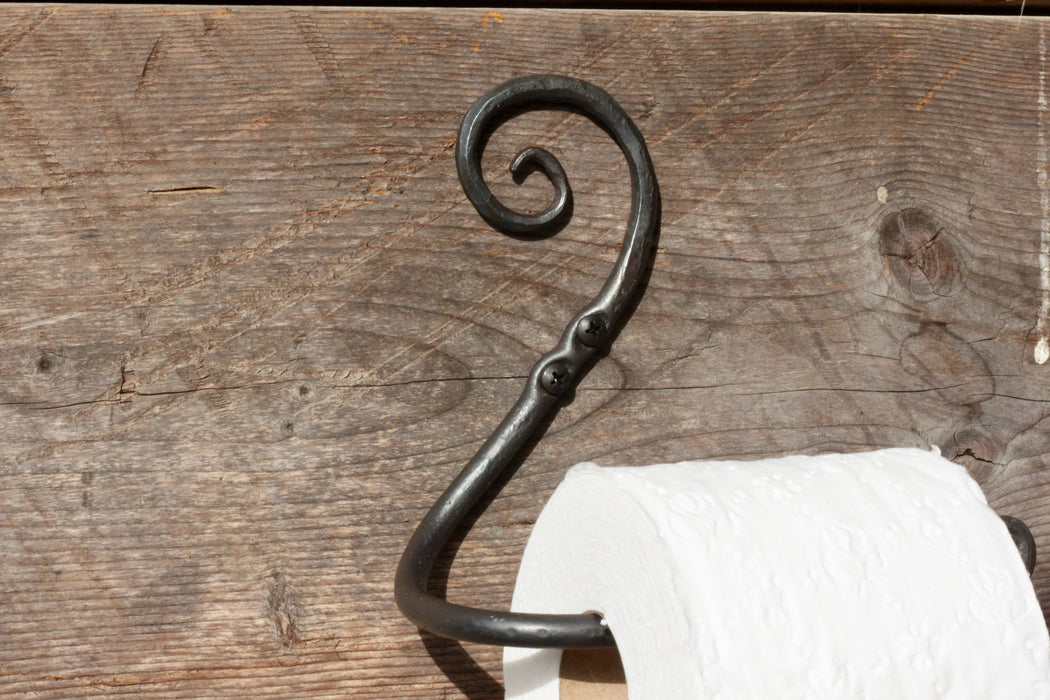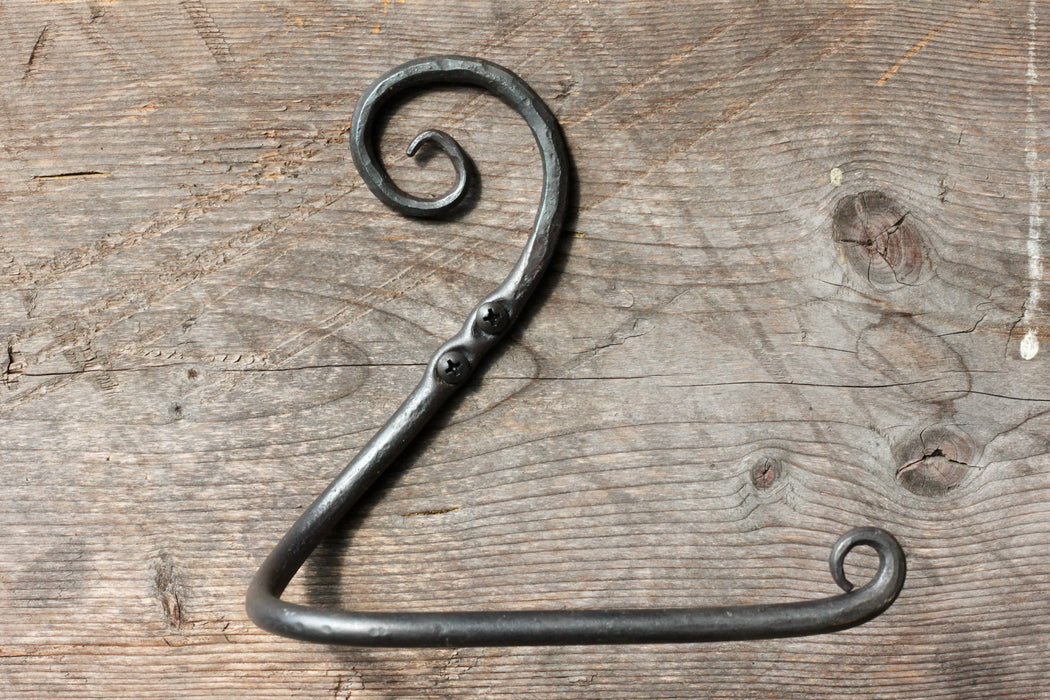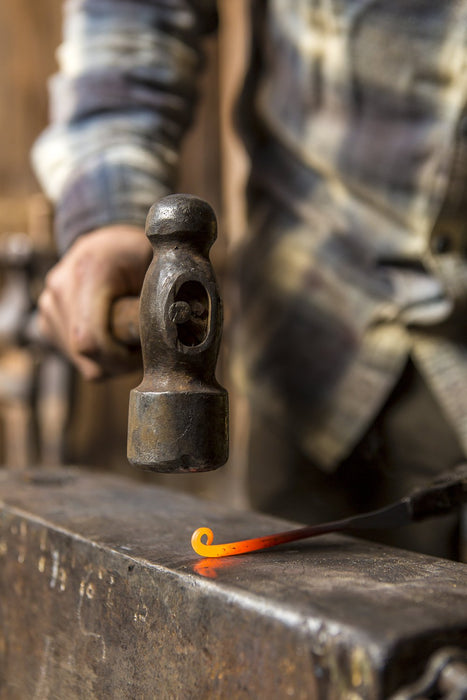 Classic and stylish, these toilet roll dispensers are ready to adorn any bathroom.
These toilet paper holders are hand-forged in Maine using traditional blacksmithing tools and techniques. They are made of steel and coated with a linseed oil and wax solution. 
The measurements of these toilet tissue holders are approximately 6" (150 mm) tall, 7" (175 mm) wide, and 3 ½" (87 mm) deep. They come with two matching screws for installation. 
unique
we love it because we are country people and dont like the ordinary
Love it!
I love this item…it's beautiful, well made, and works perfectly in my little farmhouse guest cottage. I liked it so much that ordered more products from Wicks Forge.
Beautiful and Practicle
LOVE your work; second TP holder I have ordered, as well as some hooks.
Everything is very well made and beautiful as well. Thanks for keeping the tradition alive.
Love it!
This TP holder is a great addition to my bathroom. It functions perfectly and looks super nice, but out of the ordinary. I love how. Sturdy it is too. I just ordered the matching towel holder.
Wicks Forge 😍
The Curly toilet paper holder is wonderfully made, it was the perfect addition to my bathroom. Thank you Wicks Forge!
Toilet Paper Holder - Curly