Grilling Spatula: "Grill-Marked" Handle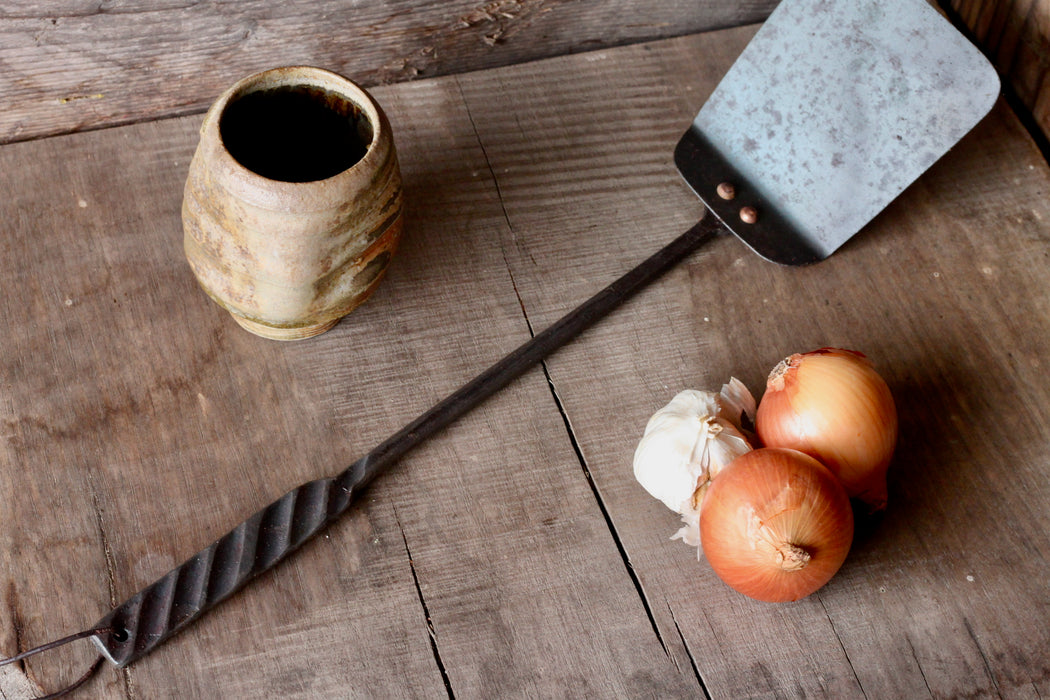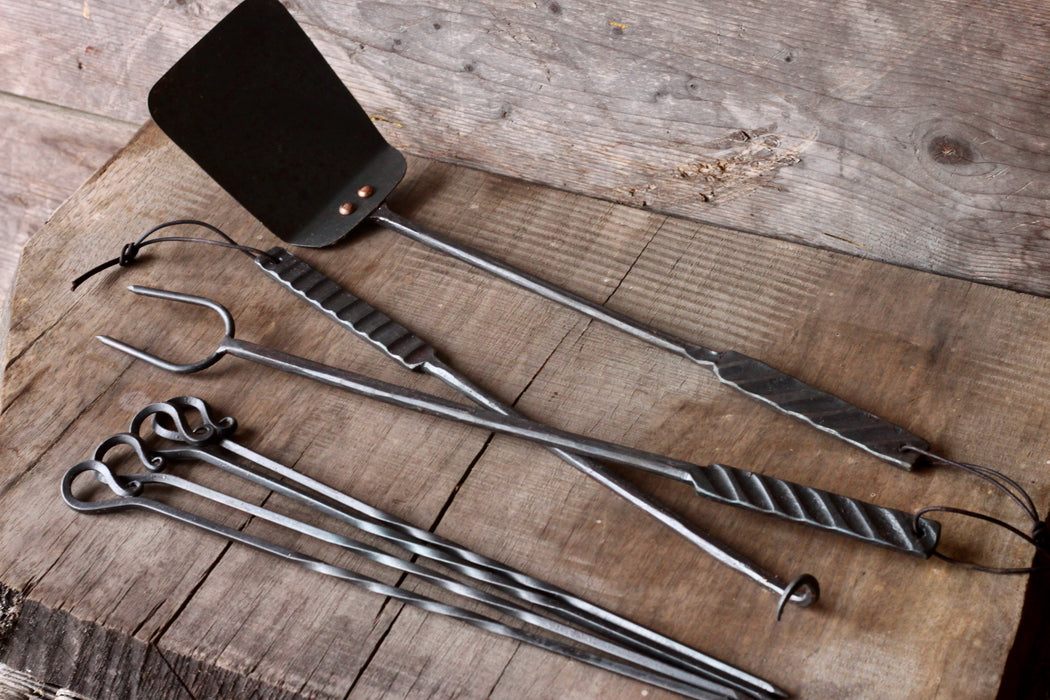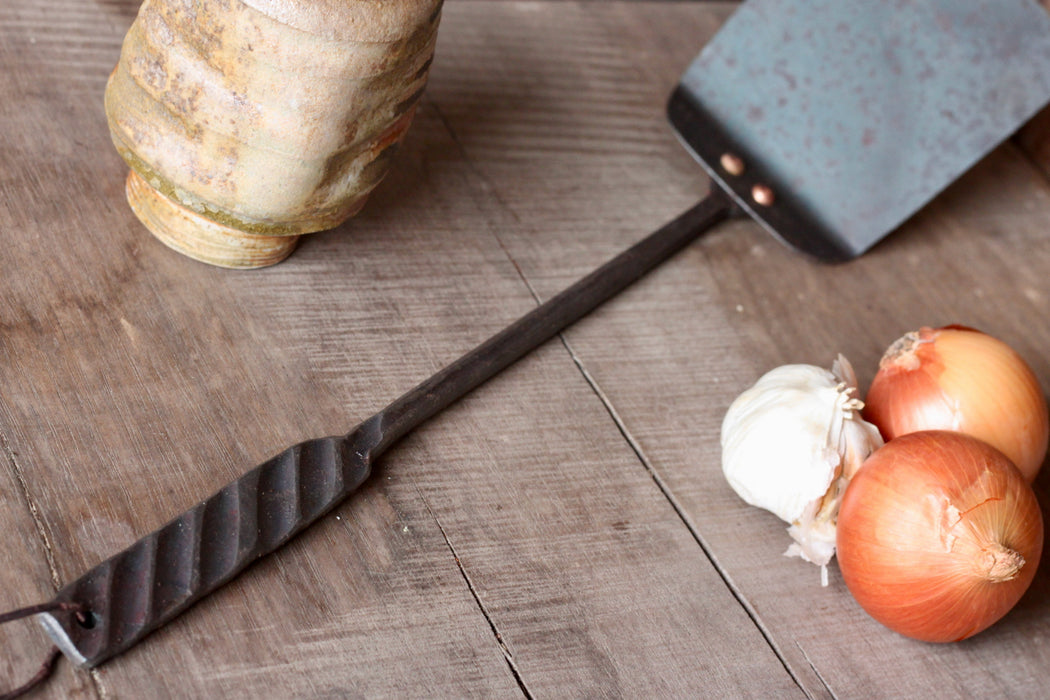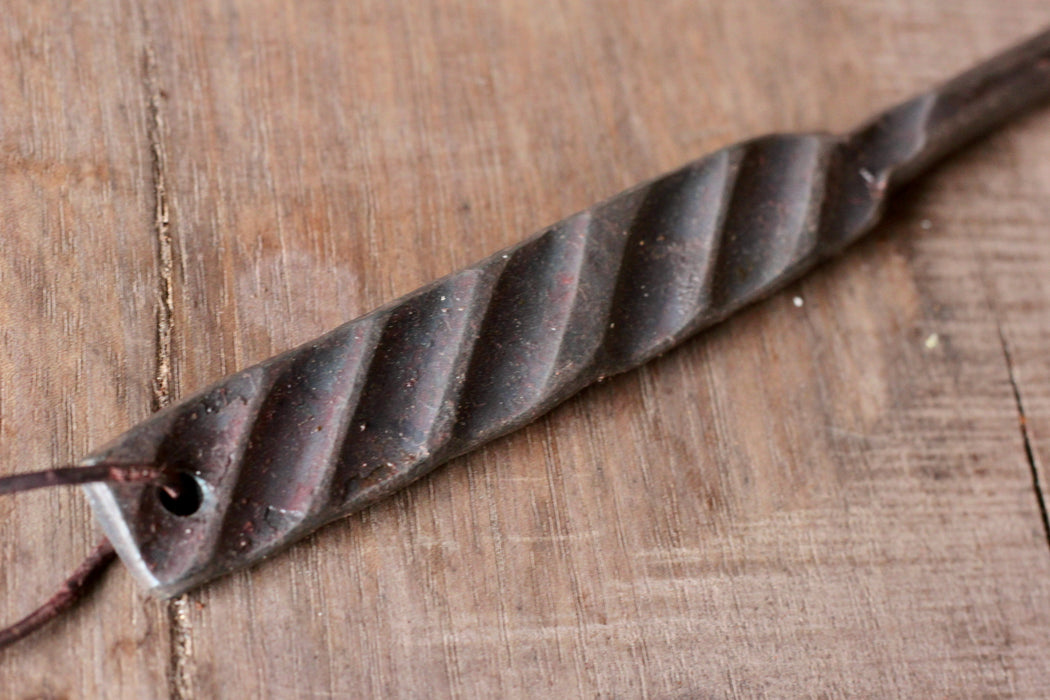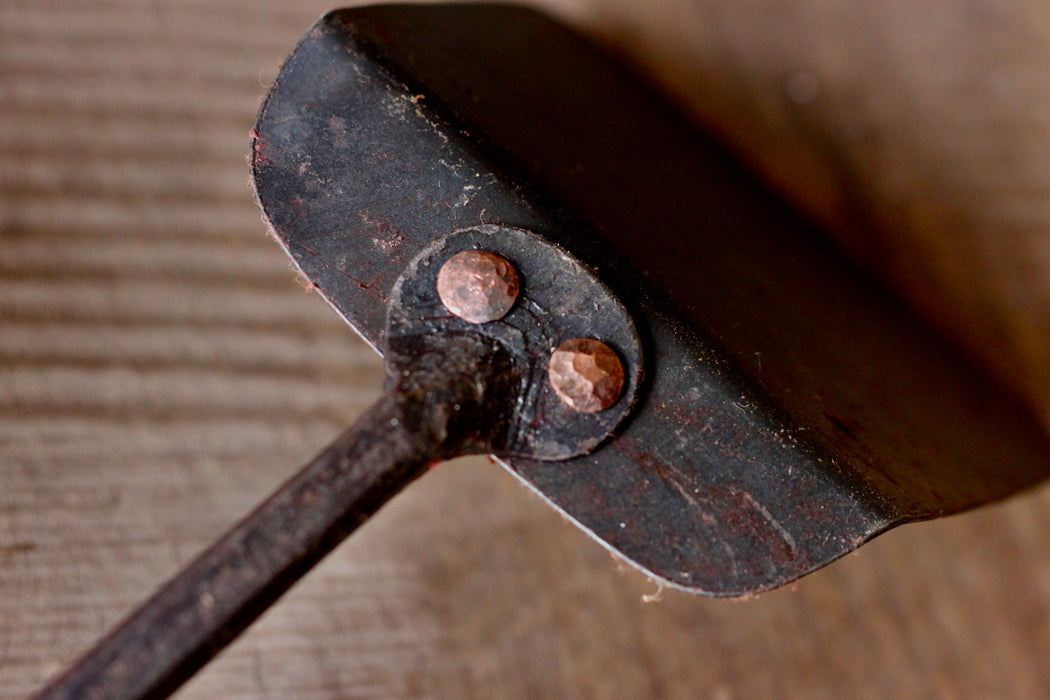 Get ready to light the grill and serve up some delicious eats, with this hand forged Spatula. 
Each Spatula is handcrafted in Maine using traditional and modern blacksmithing tools and techniques. We've used a special technique on the handle to replicate the look of classic BBQ grill marks. The piece is finished with a linseed oil and wax finish, meaning it is ready for cooking the minute it arrives at your door. 
To guarantee the longevity of your Spatula, we recommend it be seasoned and maintained similarly to a cast iron pan.
The Spatula handle measures approximately 18" and is detailed with a circular loop at the end, perfect for hanging when not in use. The working area of the spatula is approximately 4" x 4".
The Spatula is part of a complete matching grilling set - Check out the listing.
Love it!
Beautiful, solid hand crafted piece that made an excellent birthday present for my husband.
Spatula
This spatula is a great product designed by a very competent smith. It handles very well in flipping burgers,vegetables,etc.,on the grill. The balance and the feel in the hand is great. I have a few of Wick's Forge implements,pokers,and his bottle openers. I'm highly pleased with piece!
Great grilling spatula
Beautiful and well made. Gave as a housewarming gift…it is getting well used…they Love it
Birthday present!!
Absolutely love the spatula, and s does the birthday boy.
The Best Burger Flipper Ever!
It's a solid and beautiful flipper. It should function well and be fought over by my kids when I leave the Earth. Any chance I could purchase a fork with a handle to match? The one I received has a plain handle.
Grilling Spatula: "Grill-Marked" Handle