Copper and Steel Ladle - Reverse Curl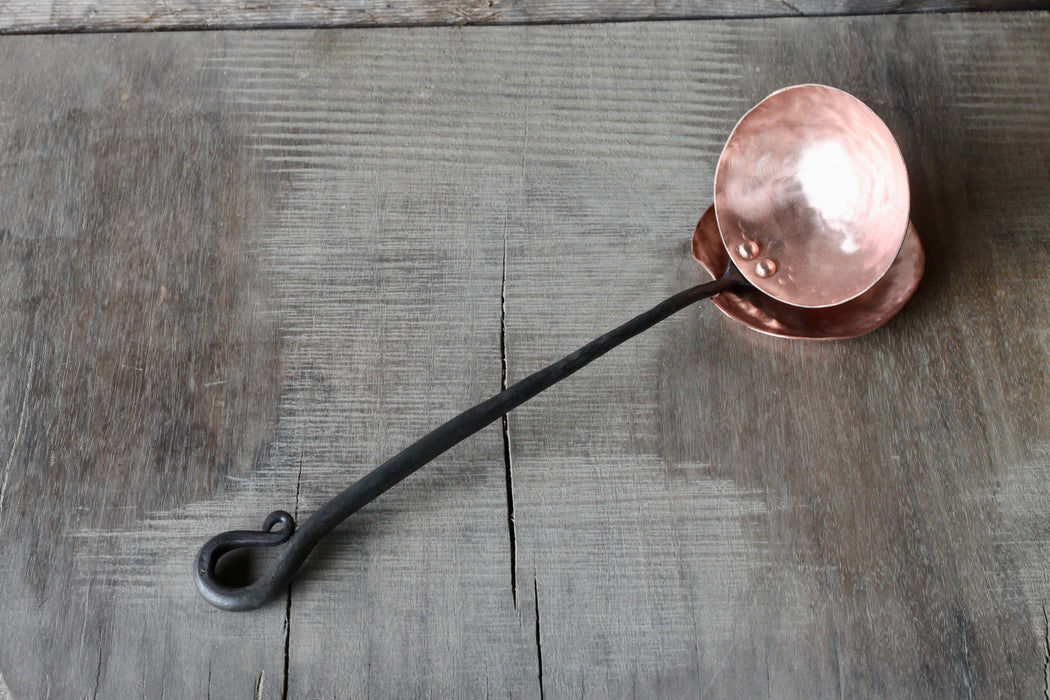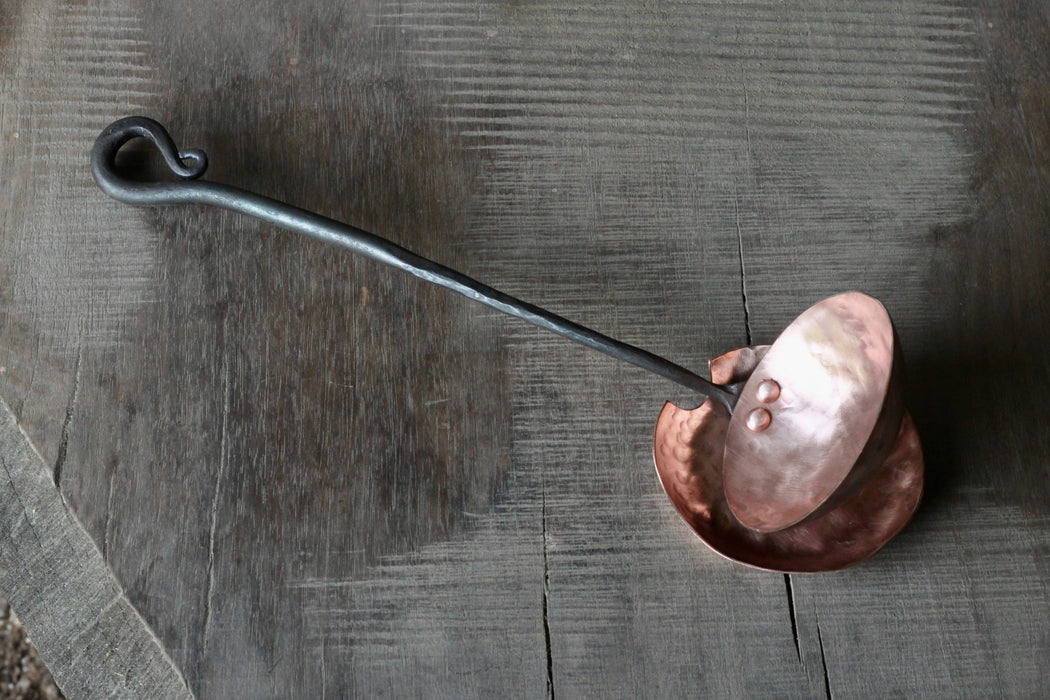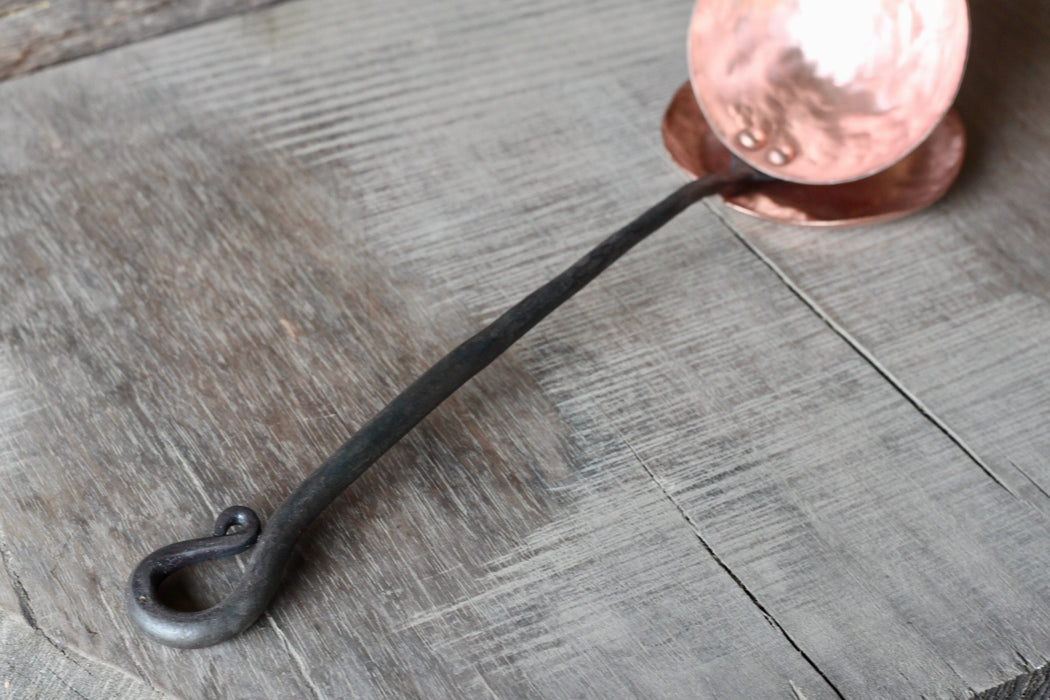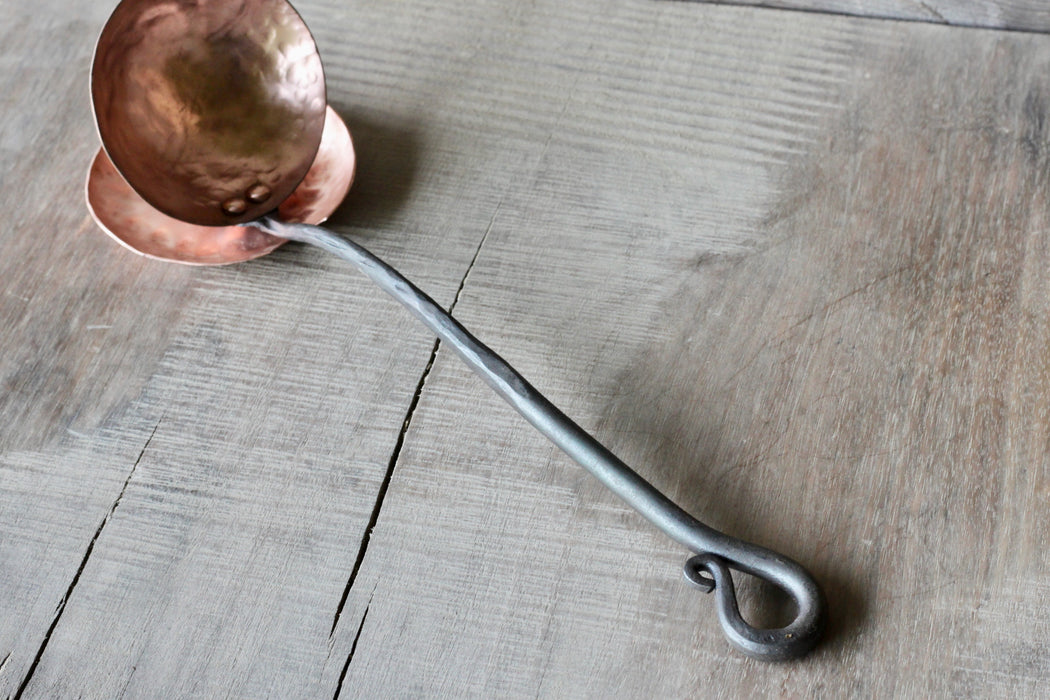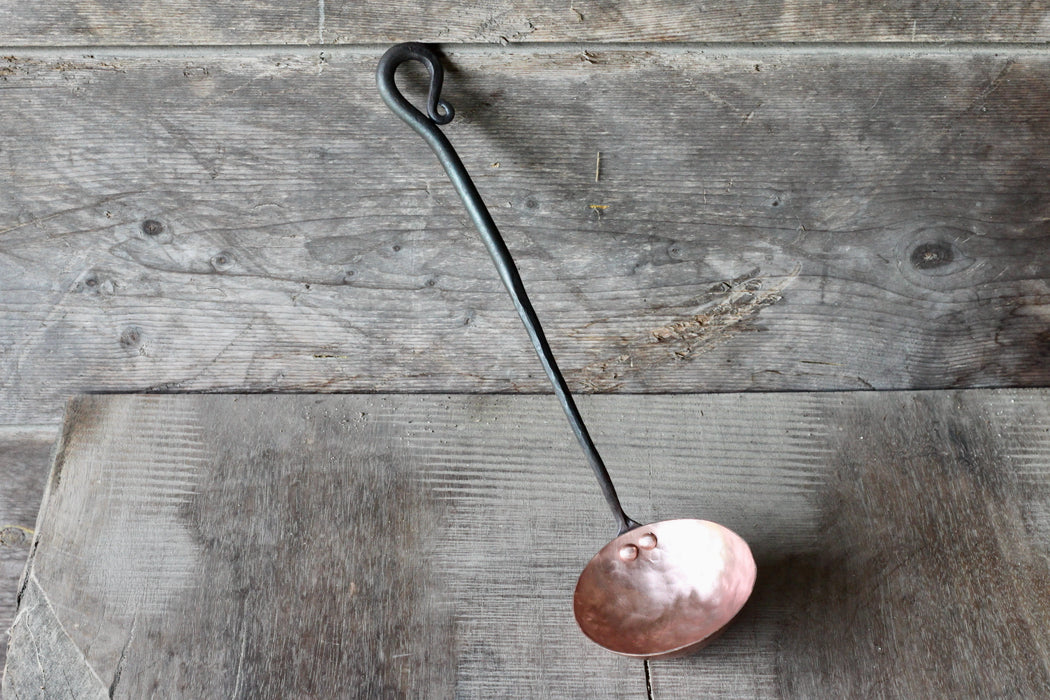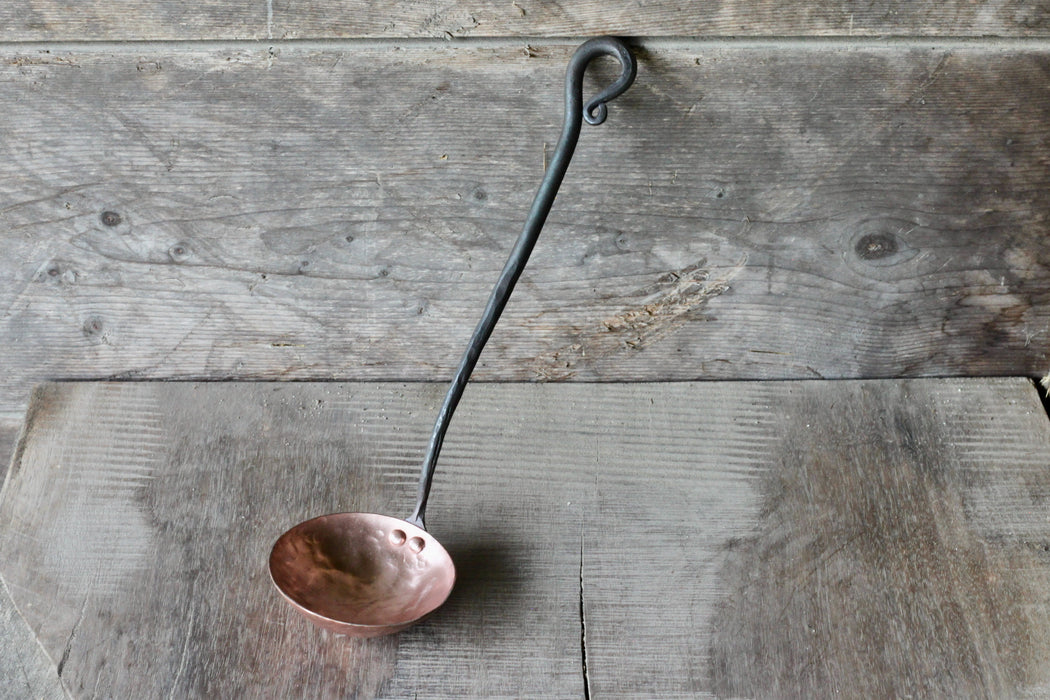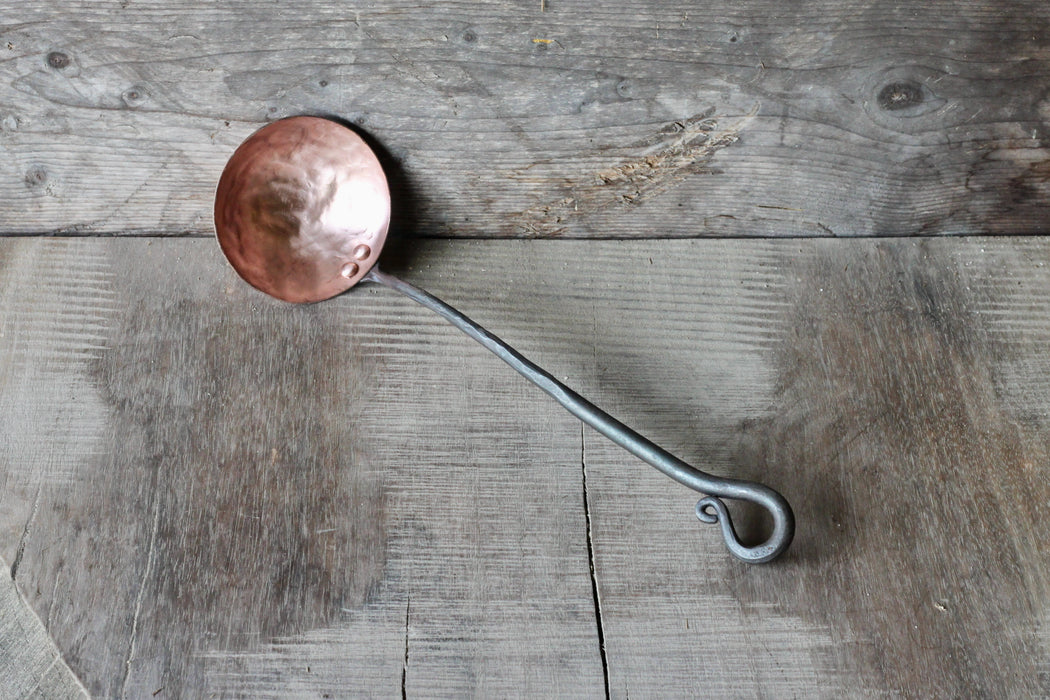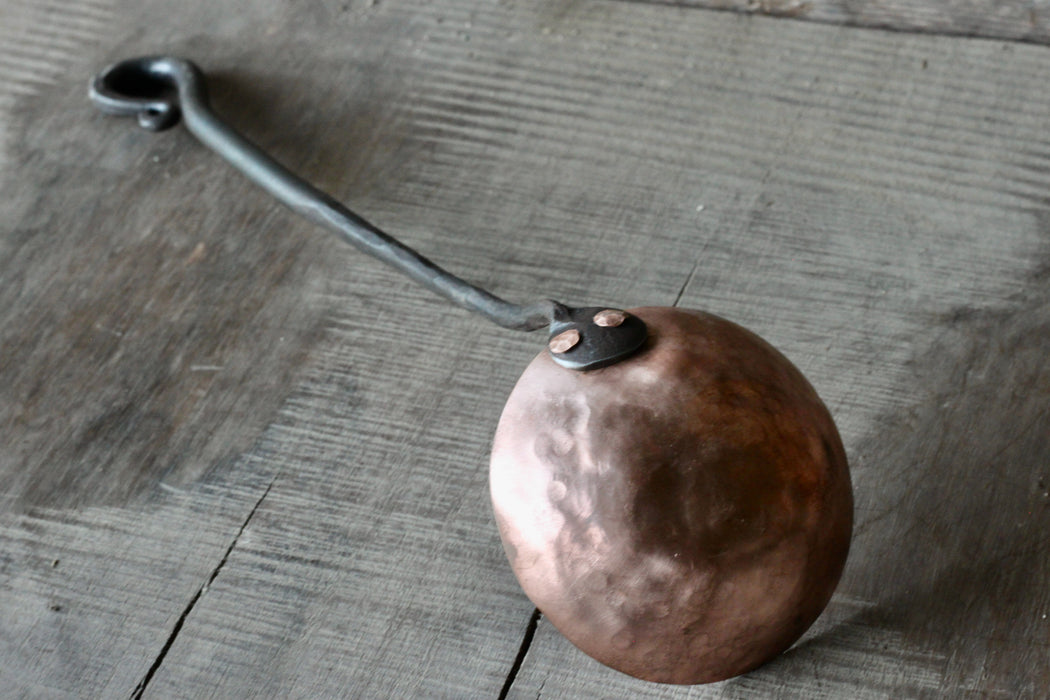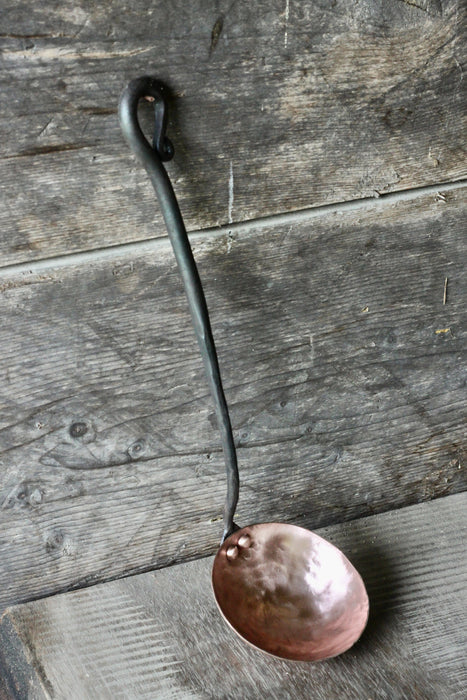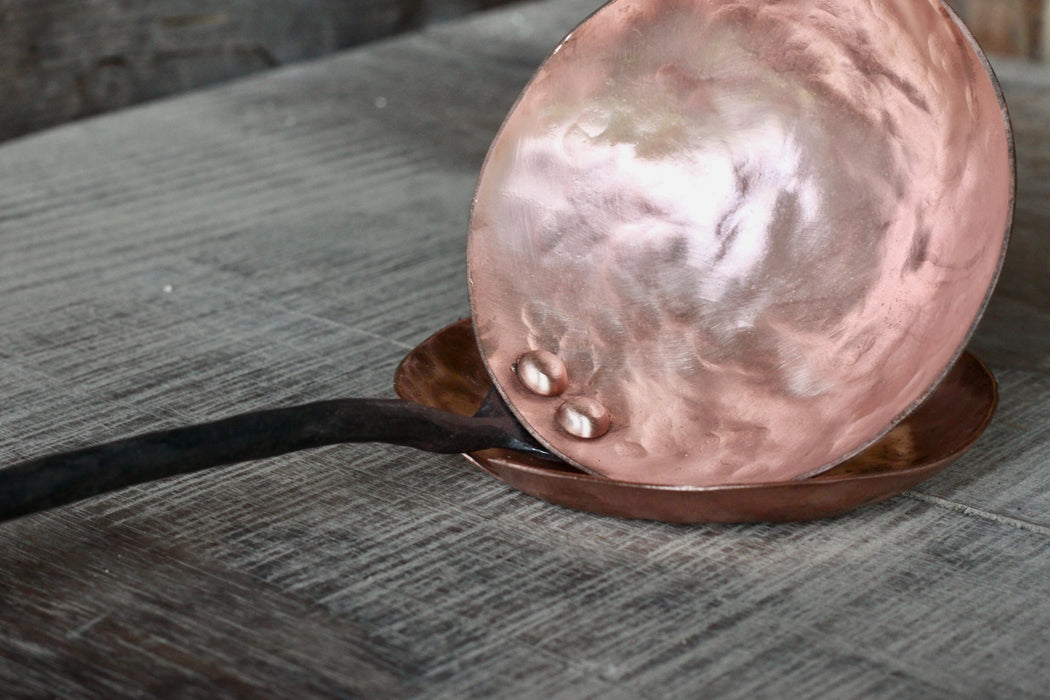 Serve up some goodness with these beautiful Copper and Steel Ladles!
Each ladle is handcrafted using traditional blacksmith tools and techniques. The handle is forged from steel and detailed with a reverse curled loop handle. The handle is finished with a linseed oil and wax combination, leaving a smooth, durable finish.
The handle is around 10" long and the ladle dish is 3 1/2" in diameter.
The scoop is made from copper sheet and is hand-formed into the cup shape. The handle and scoop are attached together using two copper rivets creating a beautiful yet functional connection.
Stunning ladle
Love the artistry of this beautiful and functional ladle. This will be a great hand me down for my family!
Beautifully made ladle !
This ladle is stunning and more beautiful in person ! It is so unique and You can "see" the love and care for the craft the artist put in. Thank you !
A work of art
I love things that are hand made by skilled people. Beautiful materials.
Beautiful hand-made ladle
Beautiful and functional. Came quickly was well packaged.
Forged
I have bought several items from this company and they are awesome. They took the time and created some beautiful art.
Copper and Steel Ladle - Reverse Curl