Copper and Steel 1/4 Teaspoon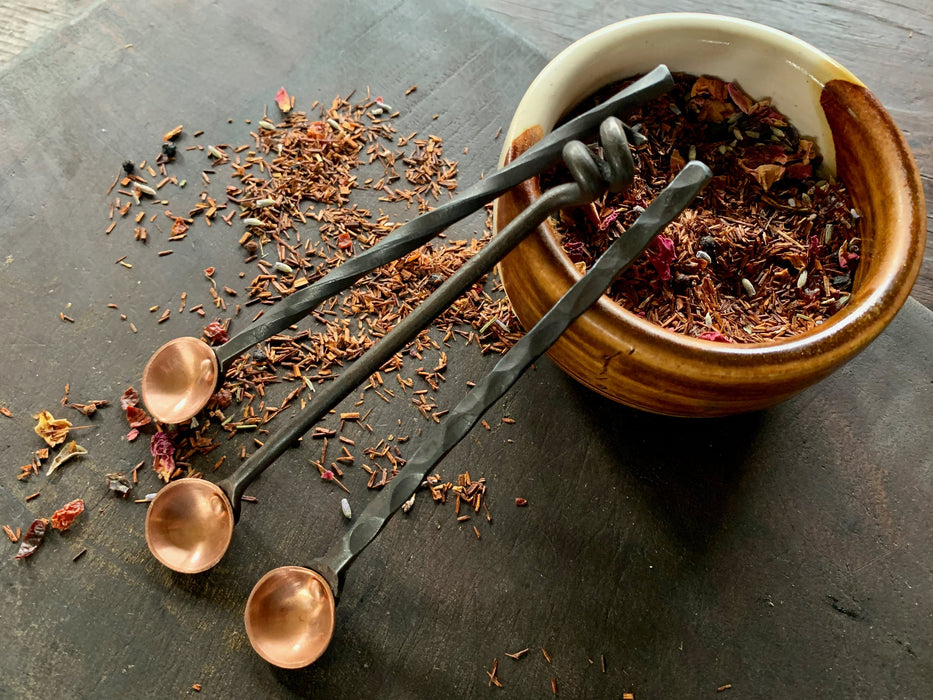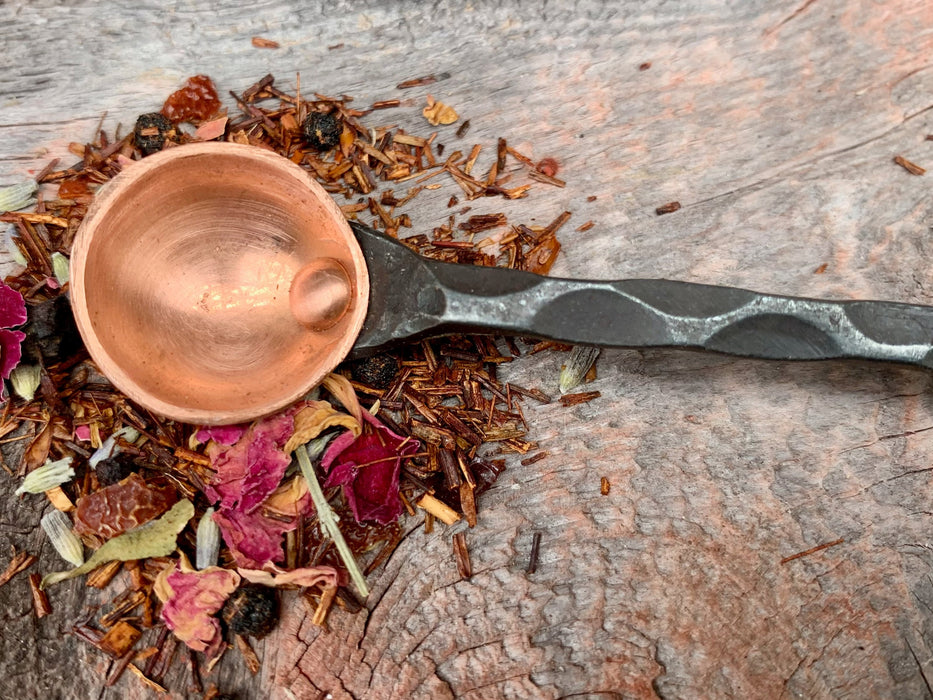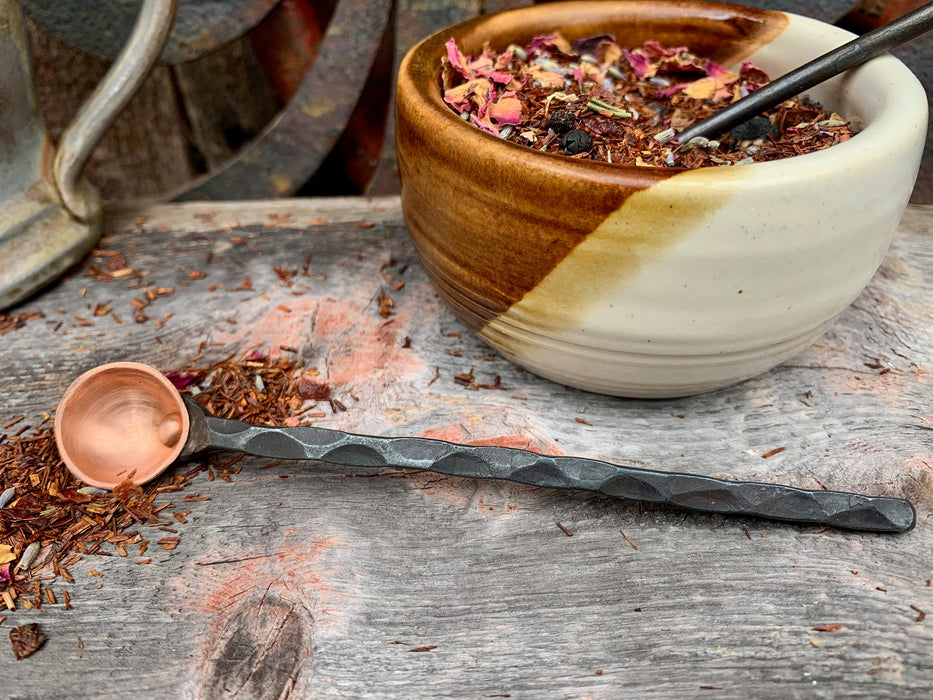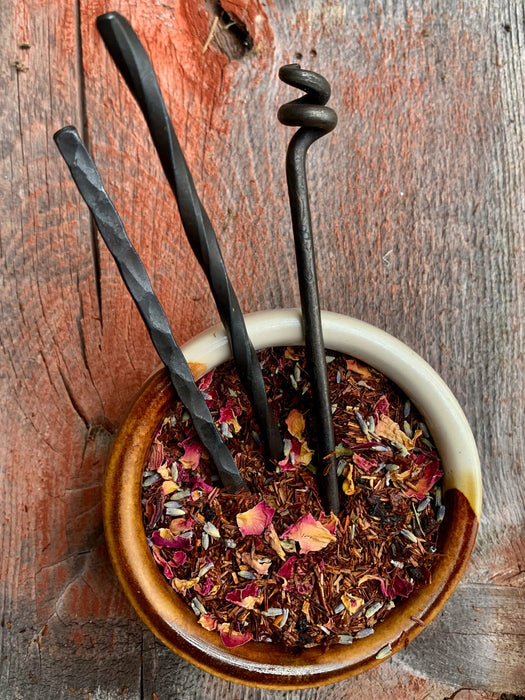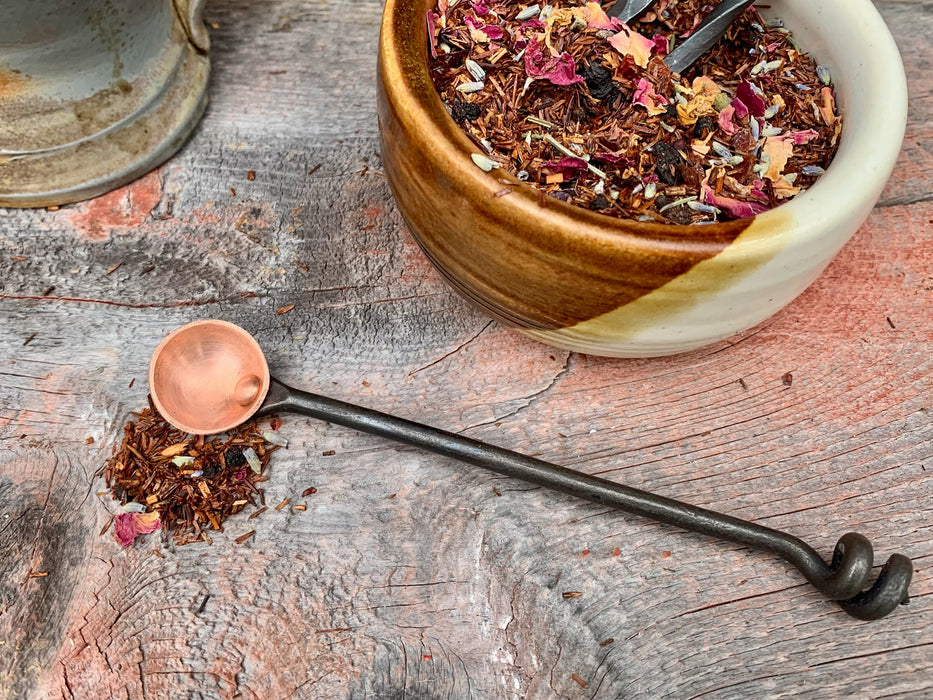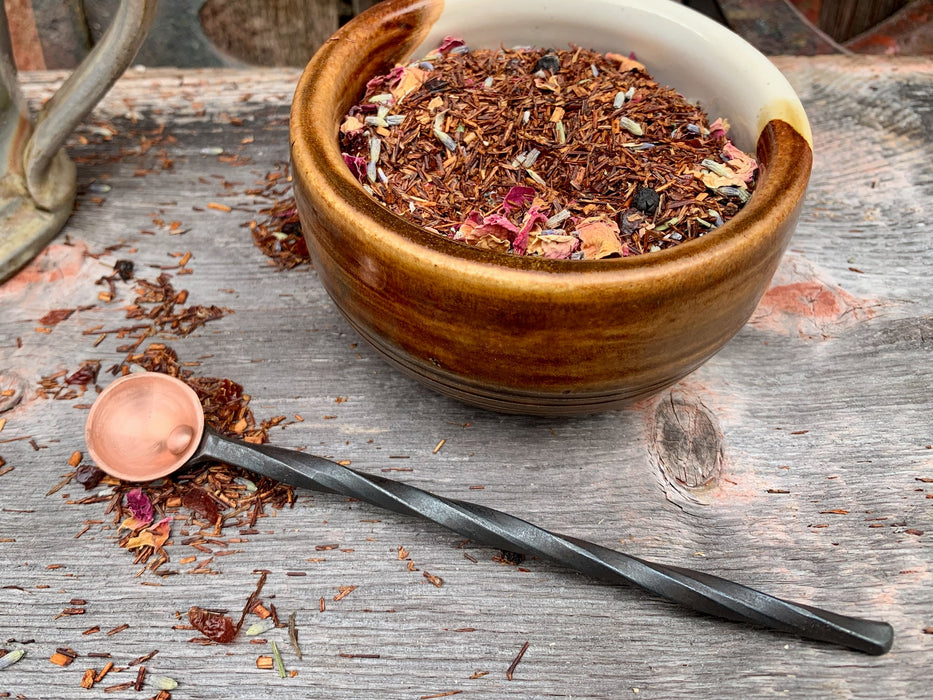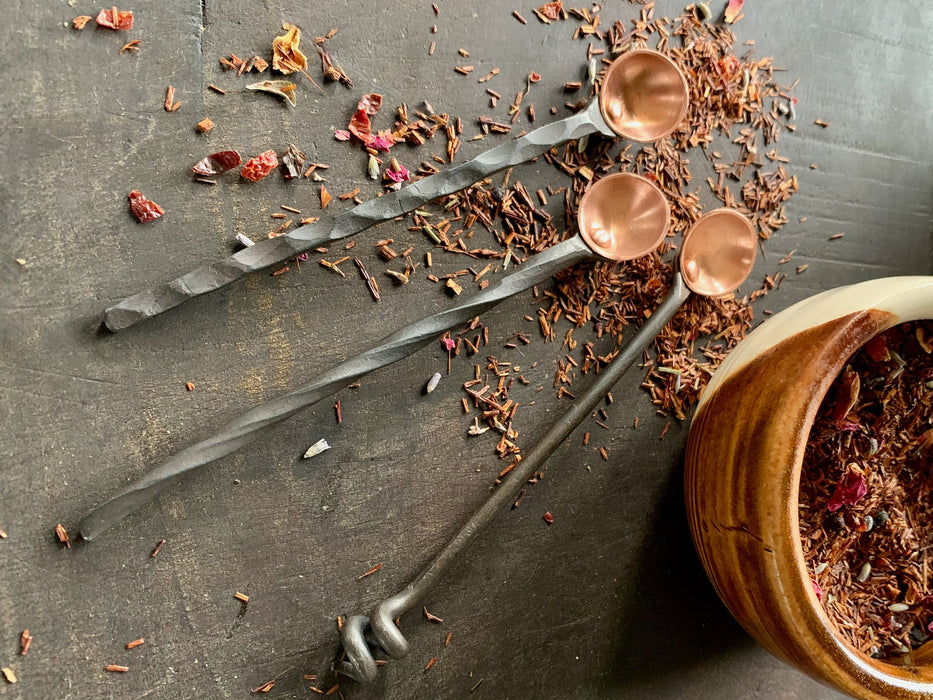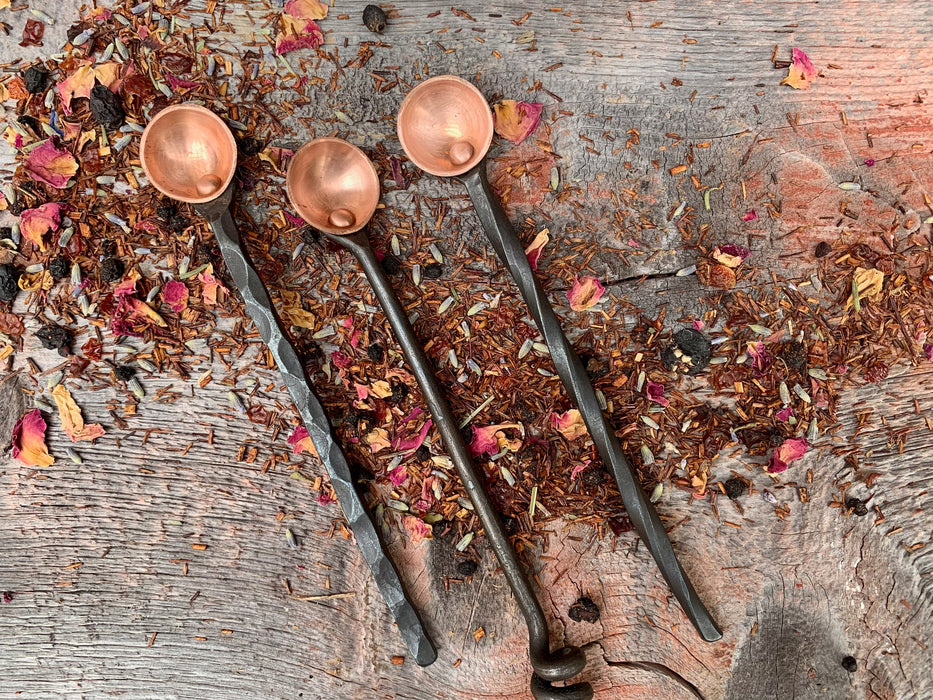 And you thought our Copper and Steel Scoops couldn't get any smaller! These are the latest additions to our copper spoon set and we've added unique handle designs to make them extra special.

If you're already an owner of our Copper and Steel Coffee Scoop (1 Tbps) and our Copper 1 Tsp, it's time to get your hands on our 1/4 Tsp and complete the set. If you're not– well then we've got other recommendations for you.

Perfect for cooking, serving, stirring, or even just displaying. Who doesn't love a little shine in their kitchenware?

There are three styles to choose from and each is made completely from raw materials:

1. Corkscrew
2. Textured
3. Twisted

These scoops measure approximately 6" and provide approximately 1/4 Tsp with each scoop. Since these scoops are made by hand, there can be some variation in size.

The handles are forged steel with a durable linseed oil and wax finish. The copper scoops are dished (rounded) by hand and riveted to the handle with copper rivets.
Copper and Steel 1/4 Teaspoon