Copper and Steel Coffee Scoop - 1 Tbsp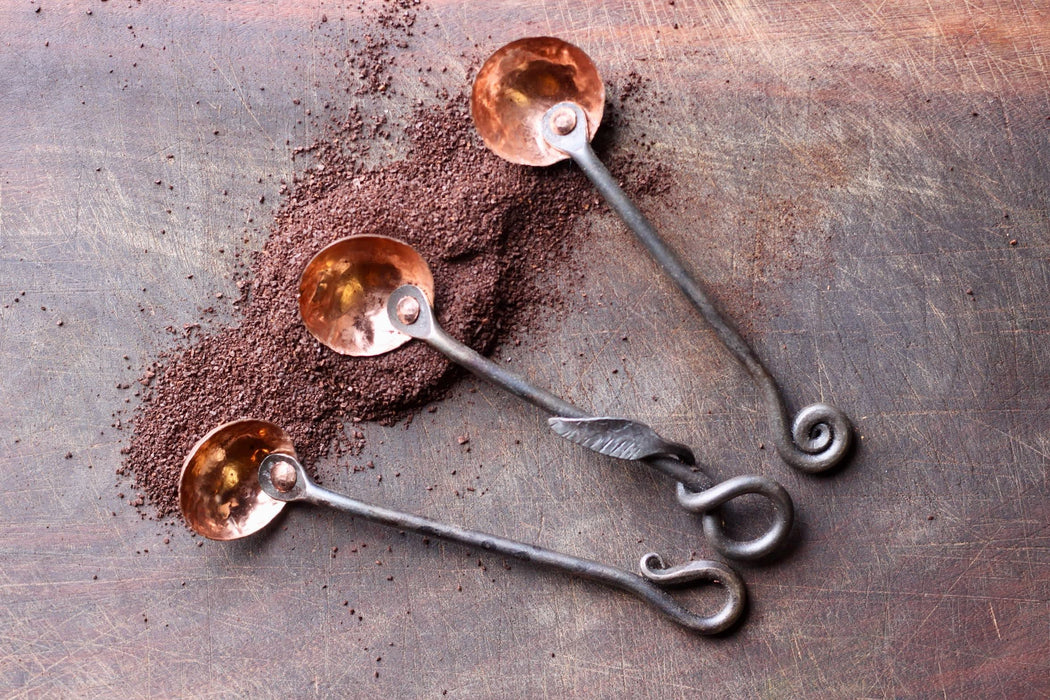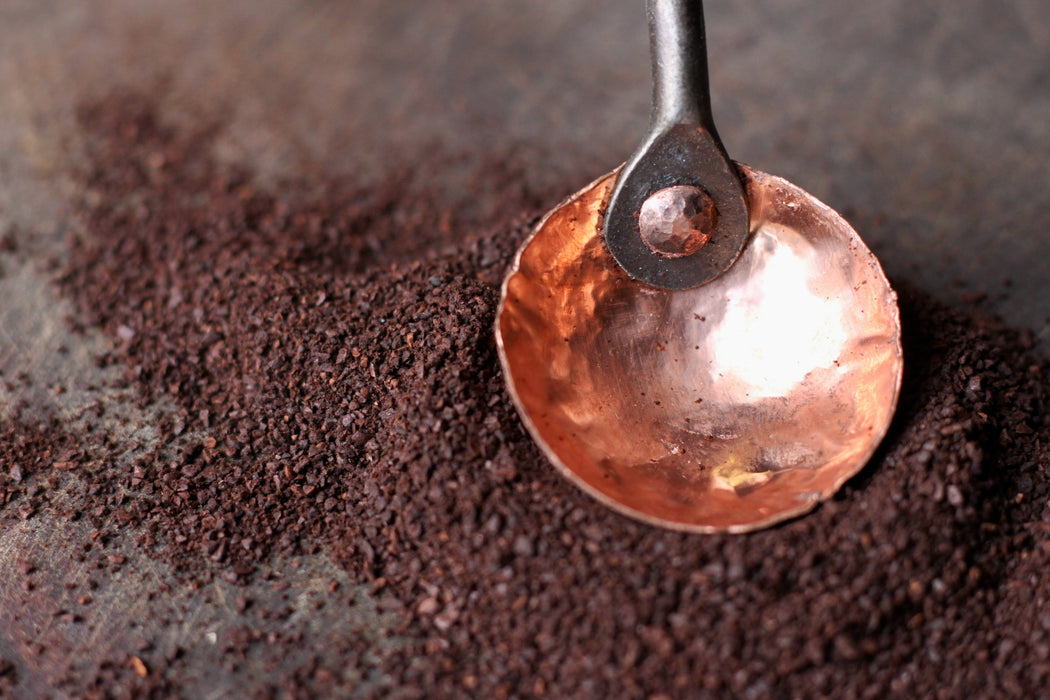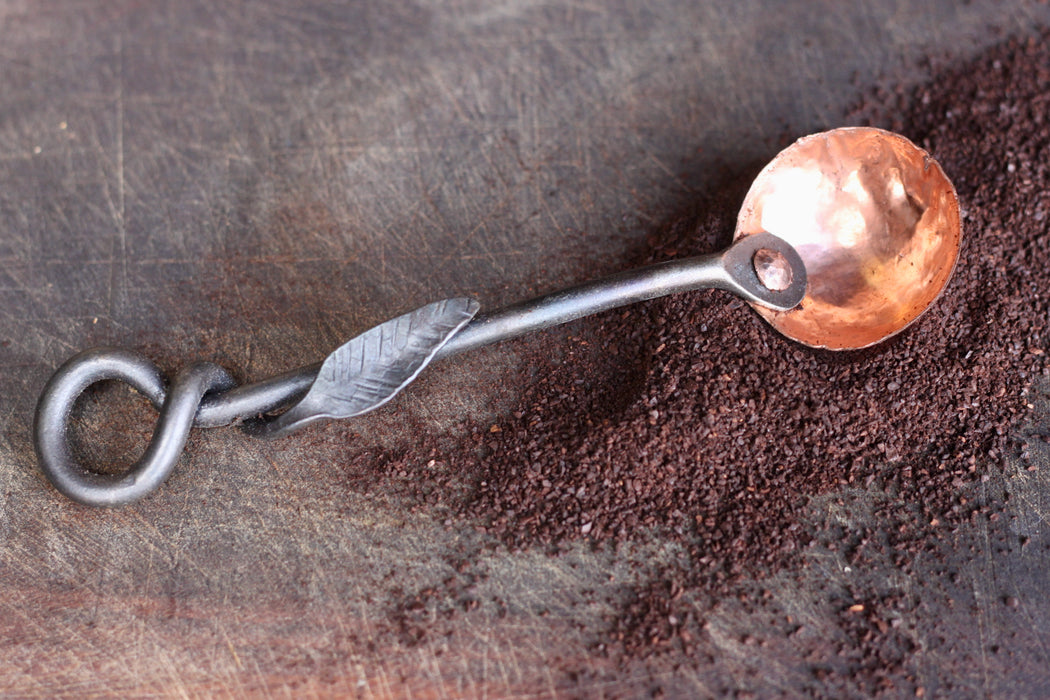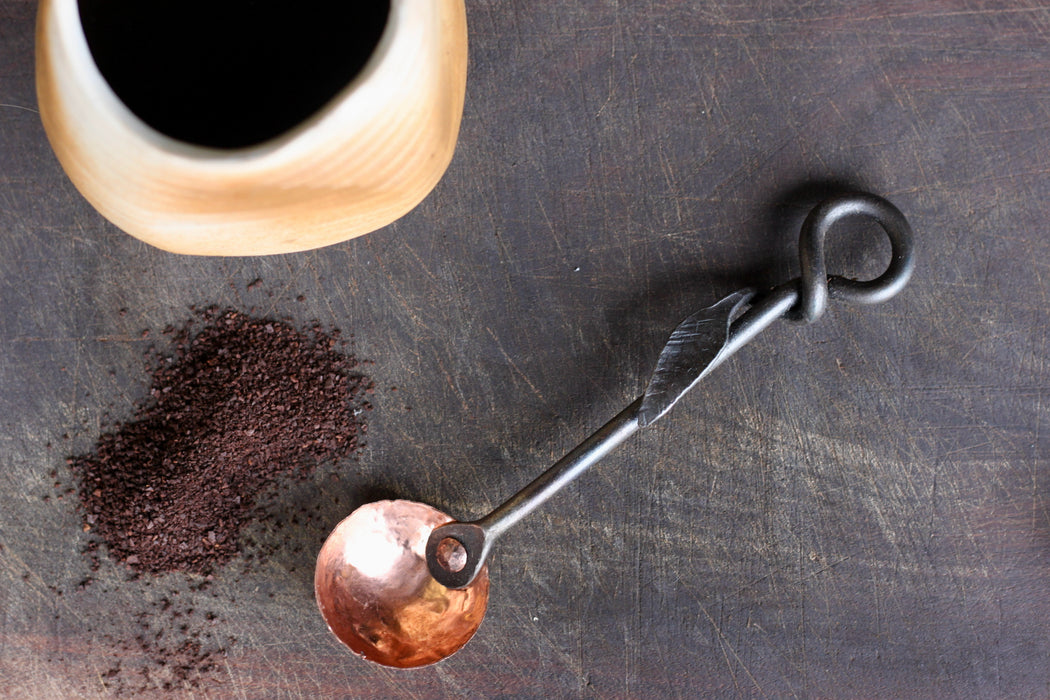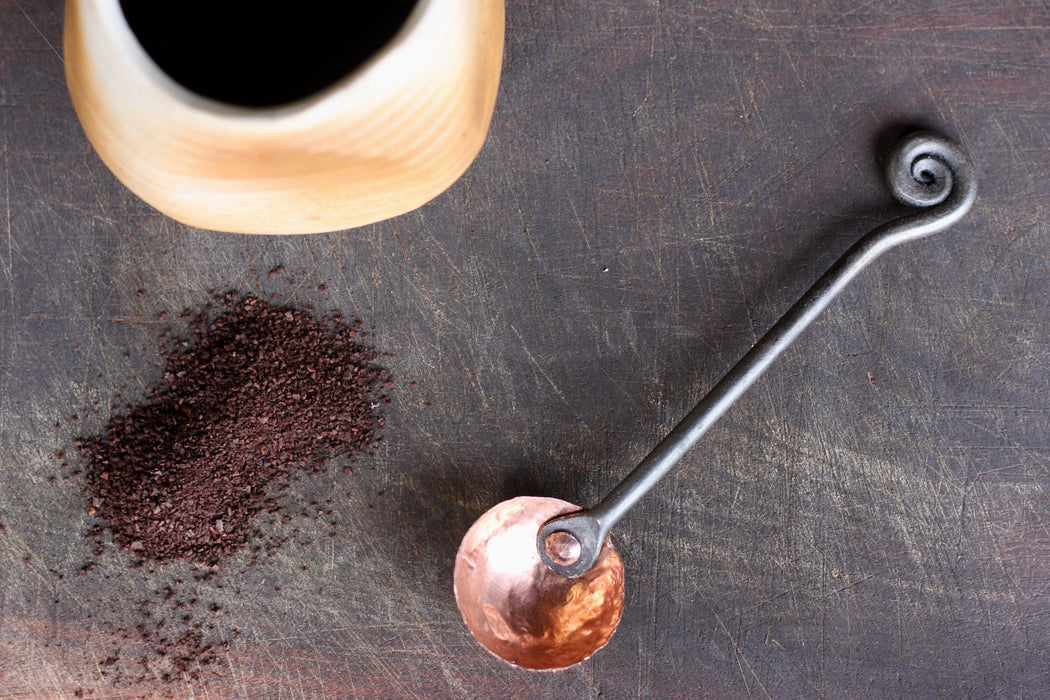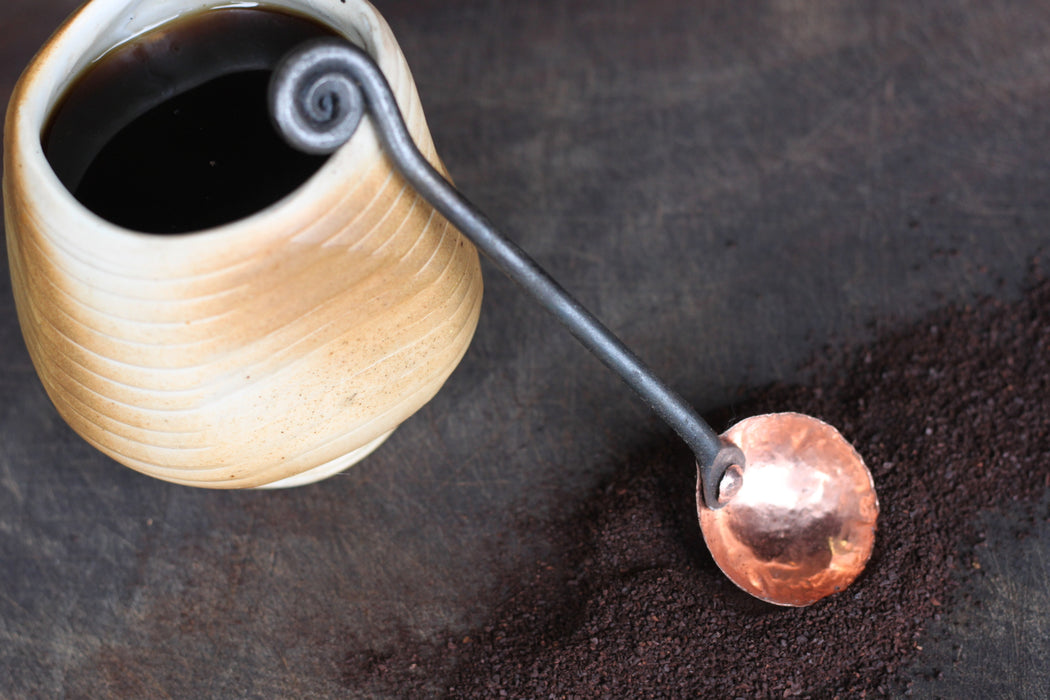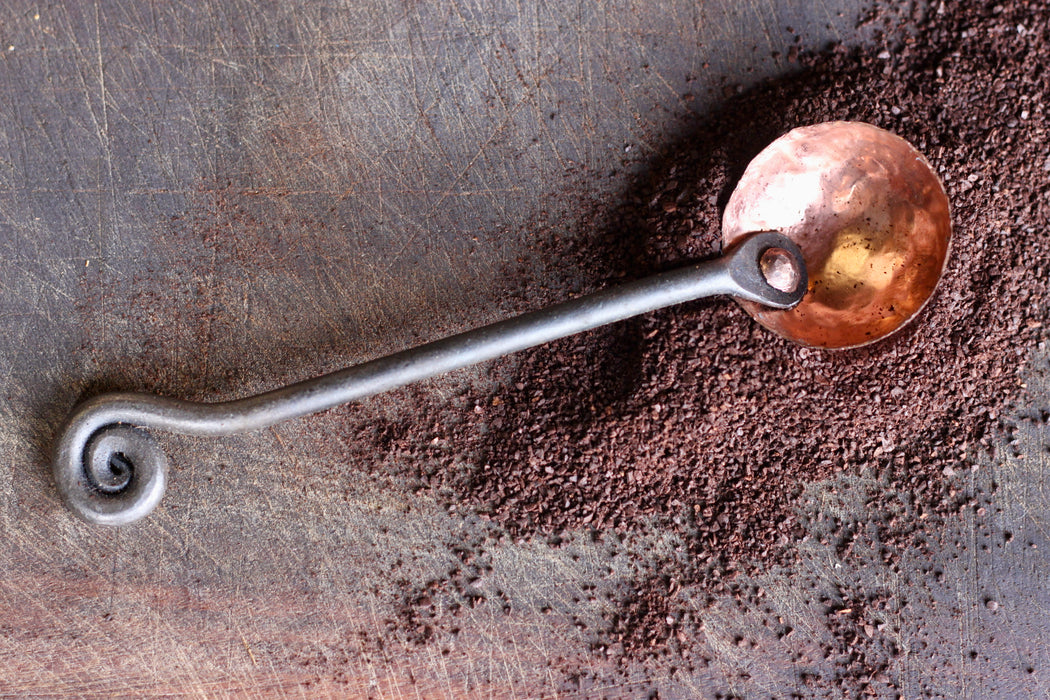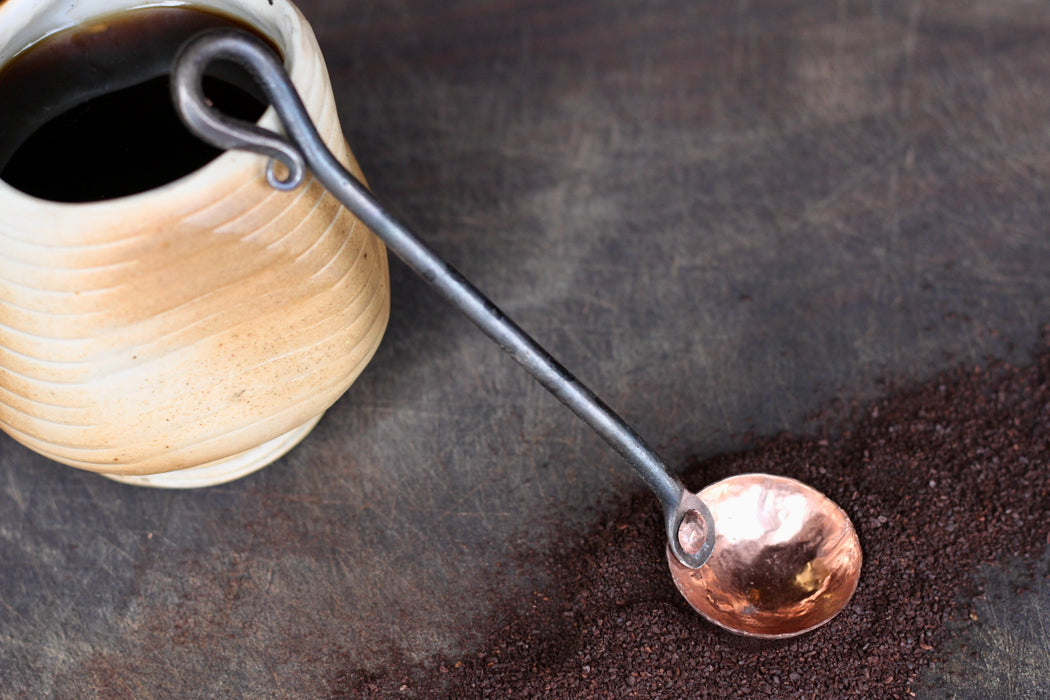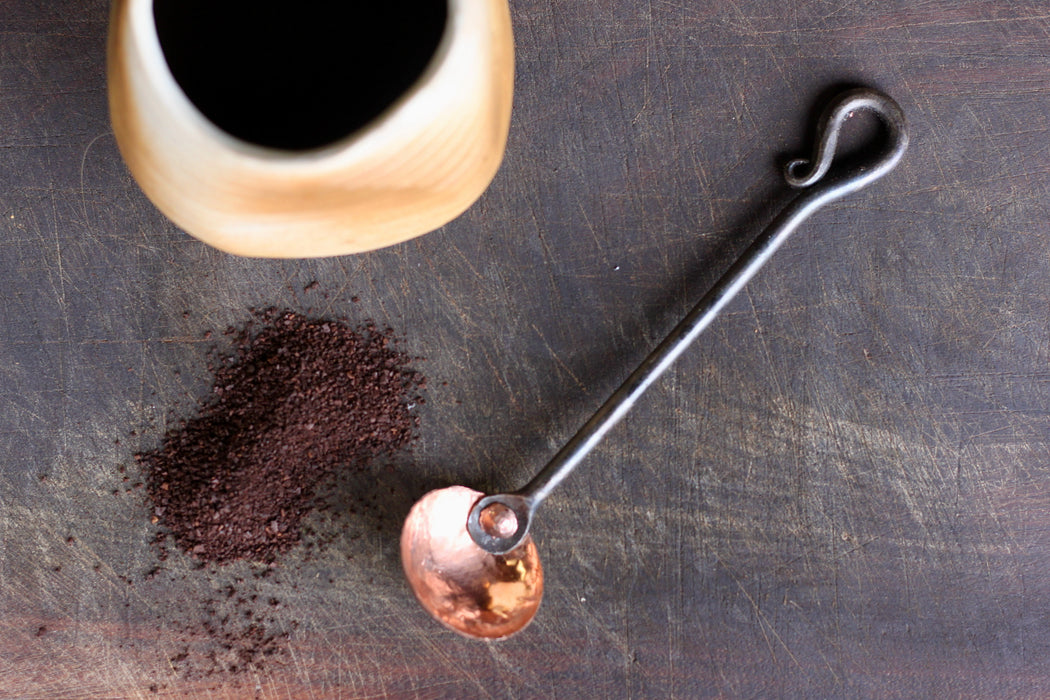 Add some handmade goodness to your morning with these hand-forged steel and copper coffee scoops.
These scoops measure approximately 7" (175mm) and provide 1 Tablespoon (.5 oz) with each scoop.
The handles are forged steel with a durable linseed oil and wax finish. The copper scoops are dished (rounded) by hand and riveted to the handled with copper rivets.
There are three styles to choose from and each is made completely from raw materials.
Beautiful workmanship!
I have loved anything copper for many years and love this scoop! It is a welcome addition to my kitchen!
Perfect!
Love this little tool, works perfectly for scoopin' coffee, beautifully made,
Coffee scoop
I purchased two coffee scoops as gifts. These are beautiful works of art that are also utilitarian. I love them and I know my recipients will also appreciate the beauty and craftsmanship. (I think I now have to order one for myself!)
Art with a purpose.
Functional and beautiful. I use it every day, and enjoy keeping it out on the counter next to my antique coffee grinder.
A beautiful addition to our kitchen
The Coffee Scoop is absolutely beautiful. We will keep it on the counter!
Copper and Steel Coffee Scoop - 1 Tbsp