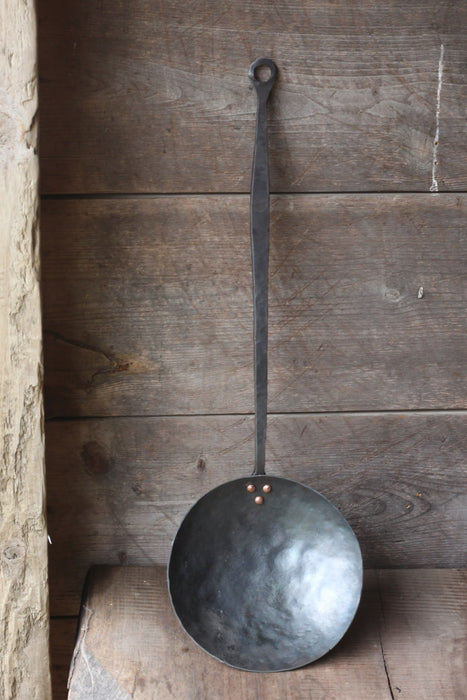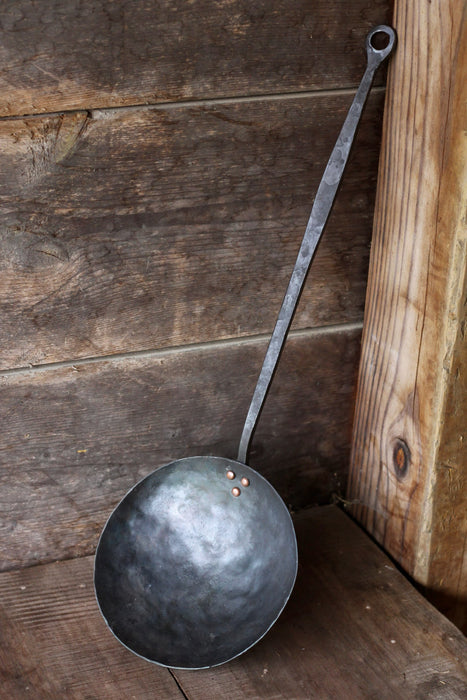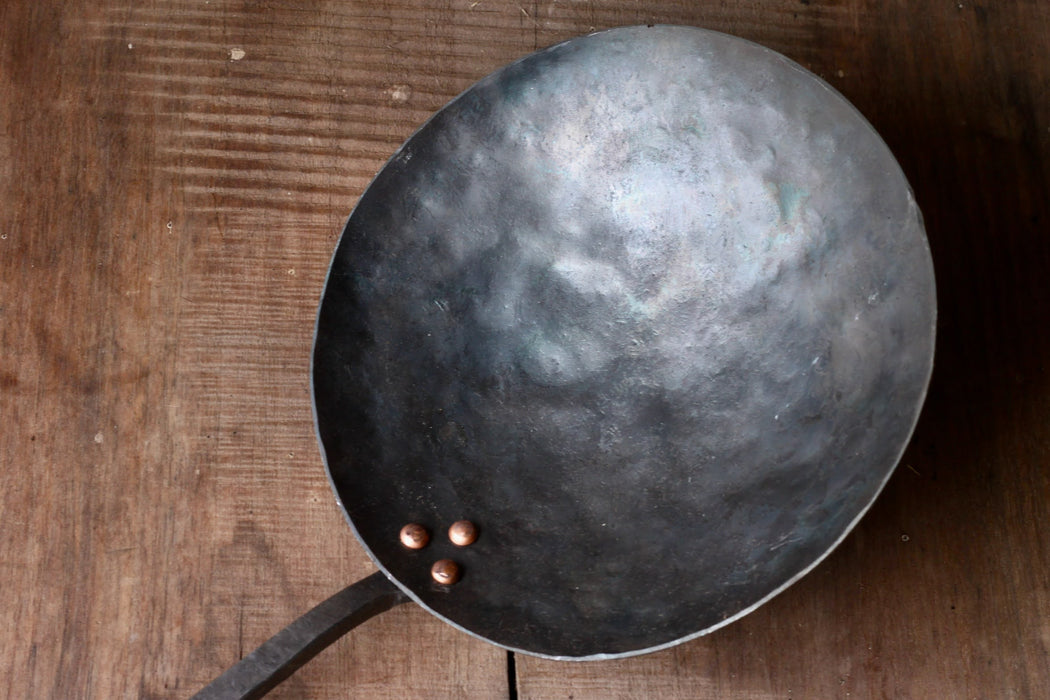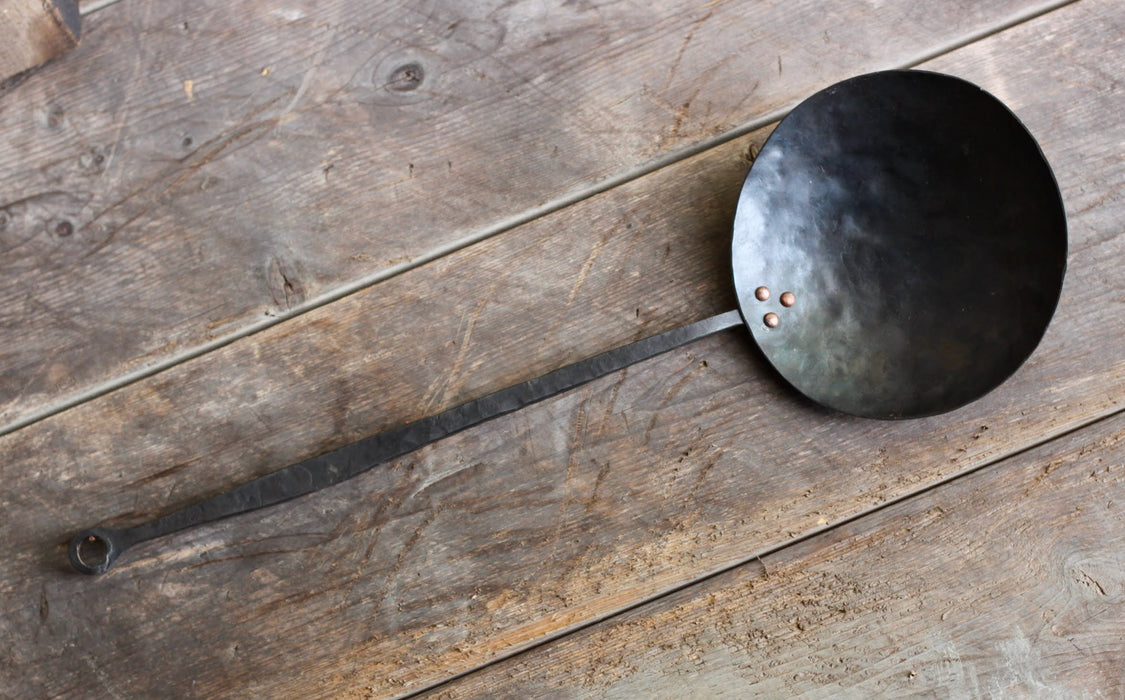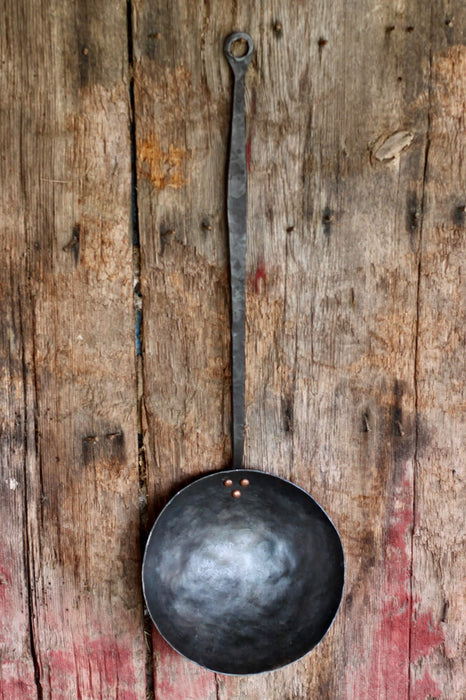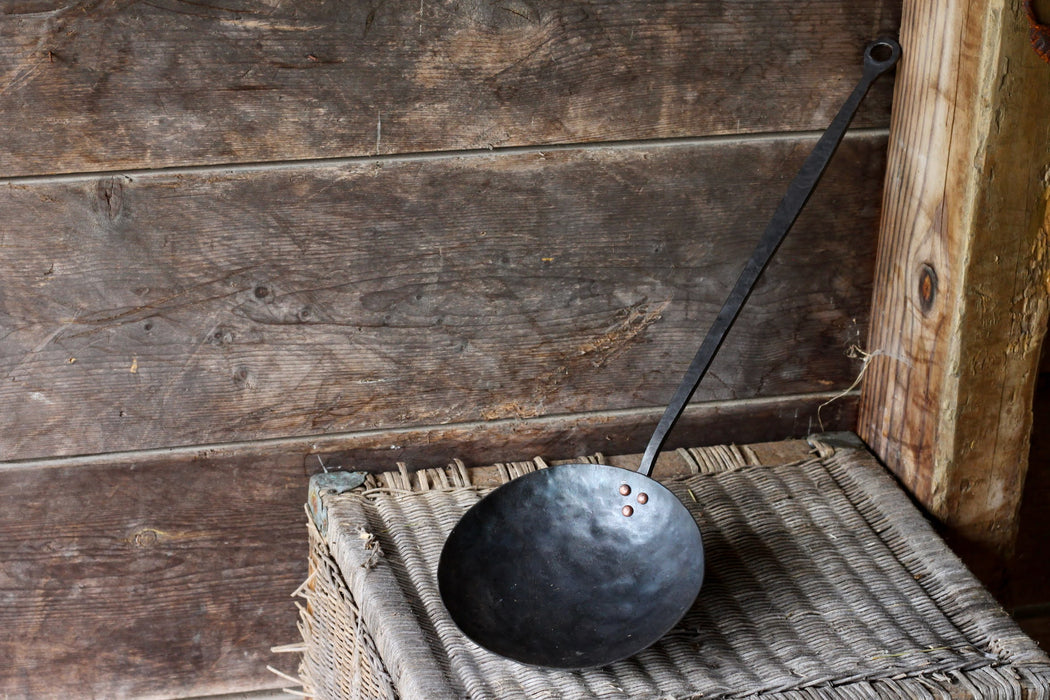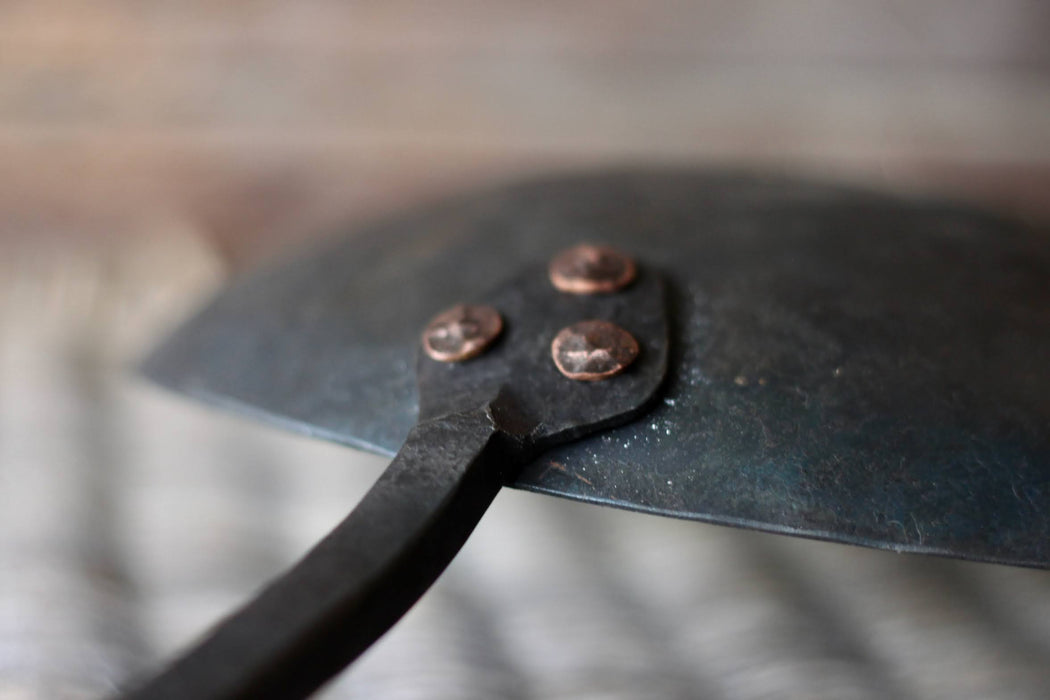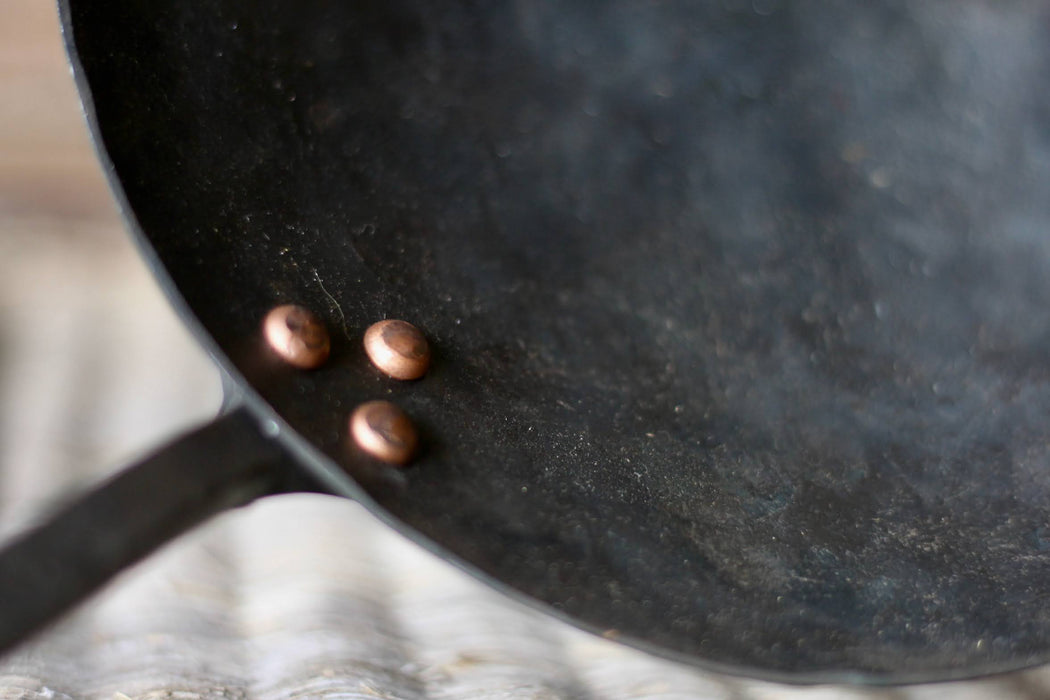 Whip up a delicious gourmet meal right over an open fire, with this hand forged Camping Cooking pan. It can be used to cook over a campfire, on a barbeque, and even on your gas stove. The extended handle keeps you out of the heat but in control of the cooking.
The Cooking Pan is finished with a linseed oil and wax finish, meaning it's ready for cooking the minute it arrives at your door. To guarantee the longevity of your Cooking Pan, we recommend it be seasoned and maintained similarly to a cast iron pan.
Each pan is handcrafted using traditional blacksmith tools and techniques. The handle is 16" long, forged from steel and detailed with a circle loop at the top, making it perfect for hanging when not in use. The pan is dished from steel and measures approximately 8" in diameter. The handle and pan are attached together using three rivets, creating a beautiful yet functional connection.
The Limited Series features new pieces that take a bit of extra time to make or involve new designs and techniques. These pieces can be whimsical, a prototype, or something we've been experimenting with for years, but is not yet part of our normal production catalog.To share these with you, we launched this series of limited run pieces. These items will last you forever! But we may not be making them for very long.
Wicks Forge cooking tools are finished in a similar method to seasoned cast iron cookware, and like cast iron pans, if used and cared for in the same manner will last generations. Hand Wash the piece after use (preferably without soap), and then coat with a thin layer of cooking oil after toweling them dry to prevent surface rust. Any surface rust that does form can be removed with a brillow pad, wire brush, or steel scouring pad. Once removed, reseal the piece with a thin layer of cooking oil. 
Click here to learn more about reseasoning your Wicks Forge cookware.
Simply beautiful!!!!!
I just received my camping cooking pan along with my egg spoon and barbecue fork. All I can say is that they are beautiful!!! Amazing craftmanship!!! They are on my kitchen wall and I just love looking at them. Thank you so much! Oh and I also ordered the skewers which are beautiful as well!!!
Camping Cooking Pan