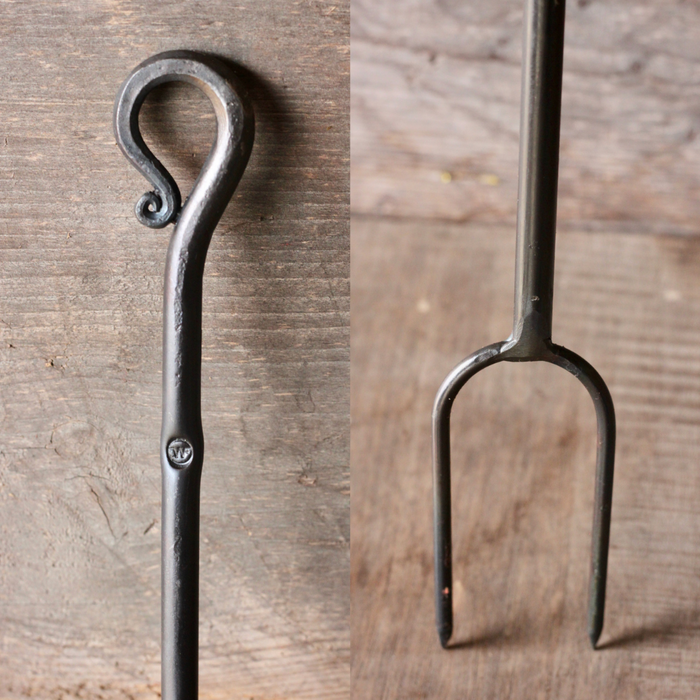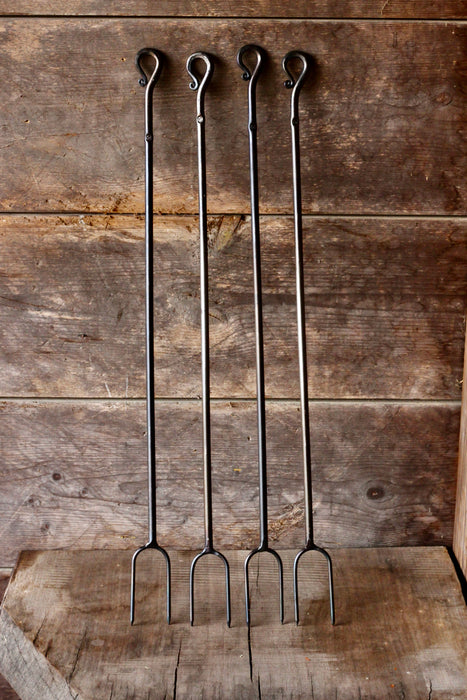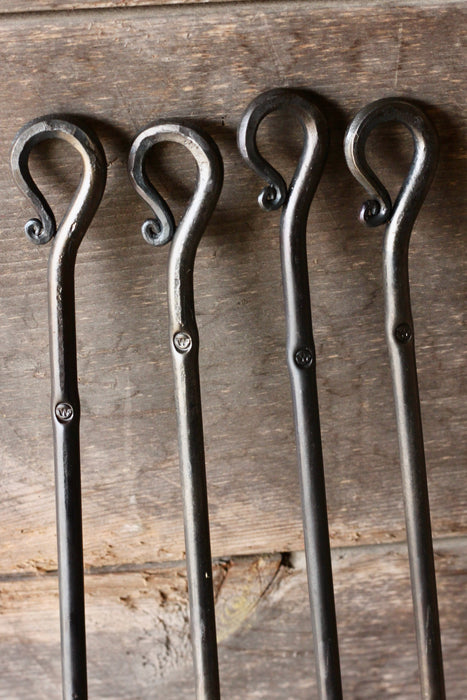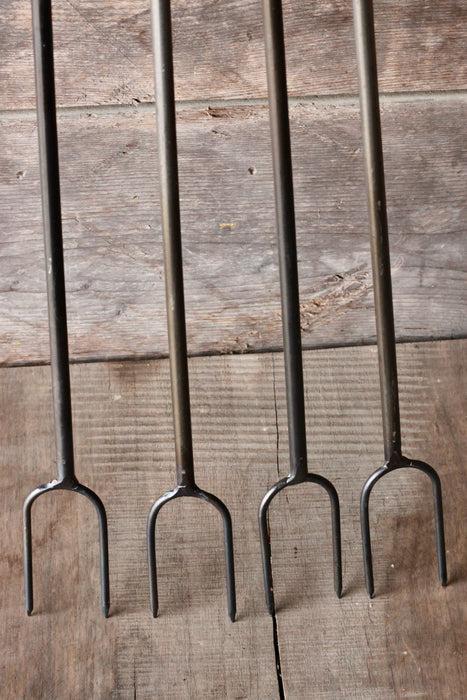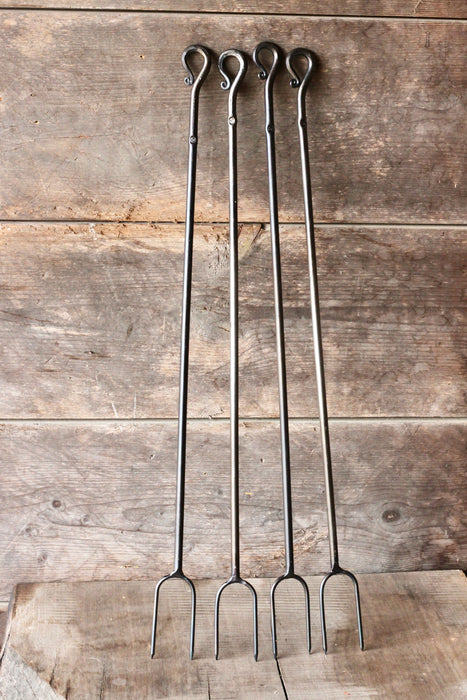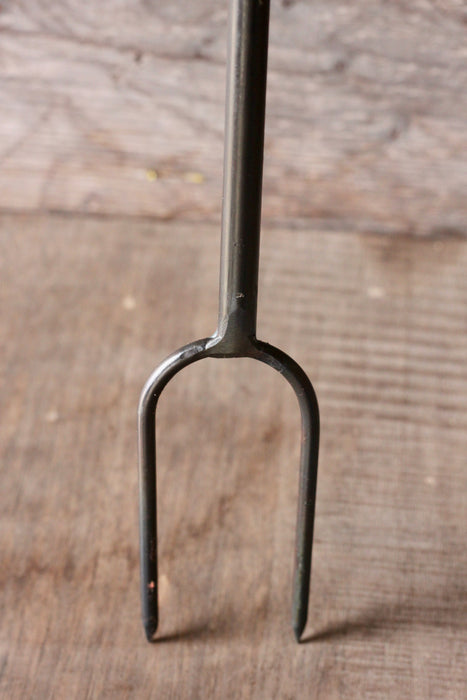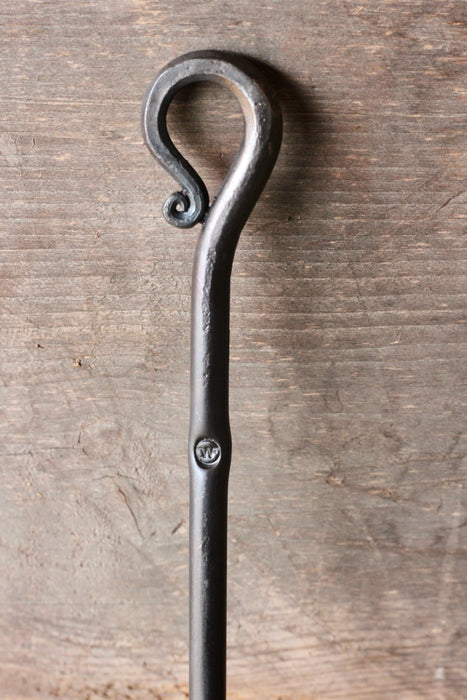 The perfect tool for roasting marshmallows or hot dogs over a campfire. Each Campfire Roaster is hand forged in Maine using traditional blacksmith tools and techniques. They feature a forged and curled loop at the handle to allow for easy handling and hanging when not in use.
The Campfire Roasters are finished in a linseed oil and wax combination, leaving a beautiful and durable finish that will protect each piece from moisture. The pieces can be seasoned and cared for similarly to a cast-iron pan, meaning they will last you forever if properly maintained. 
Each Campfire Roaster has 23.5" of working length, measuring approximately 27" total, including the looped handle.
The Campfire Roasters are available for purchase in sets of 2 or 4.
Wicks Forge cooking tools are finished in a similar method to seasoned cast iron cookware, and like cast iron pans, if used and cared for in the same manner will last generations. Hand Wash the piece after use (preferably without soap), and then coat with a thin layer of cooking oil after toweling them dry to prevent surface rust. Any surface rust that does form can be removed with a brillow pad, wire brush, or steel scouring pad. Once removed, reseal the piece with a thin layer of cooking oil. 
Click here to learn more about reseasoning your Wicks Forge cookware.
Love these!
I really love the quality of the campfire roasters. Shipping was fast & great communication from the seller. Would definitely buy again from this shop!
Food/hotdog roasters
Very substantial in size and wait. Haven't had a chance to use them but dreaming of the day!
Must Have Item!
I have been looking for quality roasters for years and finally founds these. The shipping was fast, the quality is high, and the value is spot-on.
I recommend these to anyone wanting a set that will last forever.
Campfire Roasters
Very pleased. Craftsmanship looks great. Comfortable and the right length.
Superior quality
These irons are even better looking in person. The quality is unmatched.
Campfire Roasters