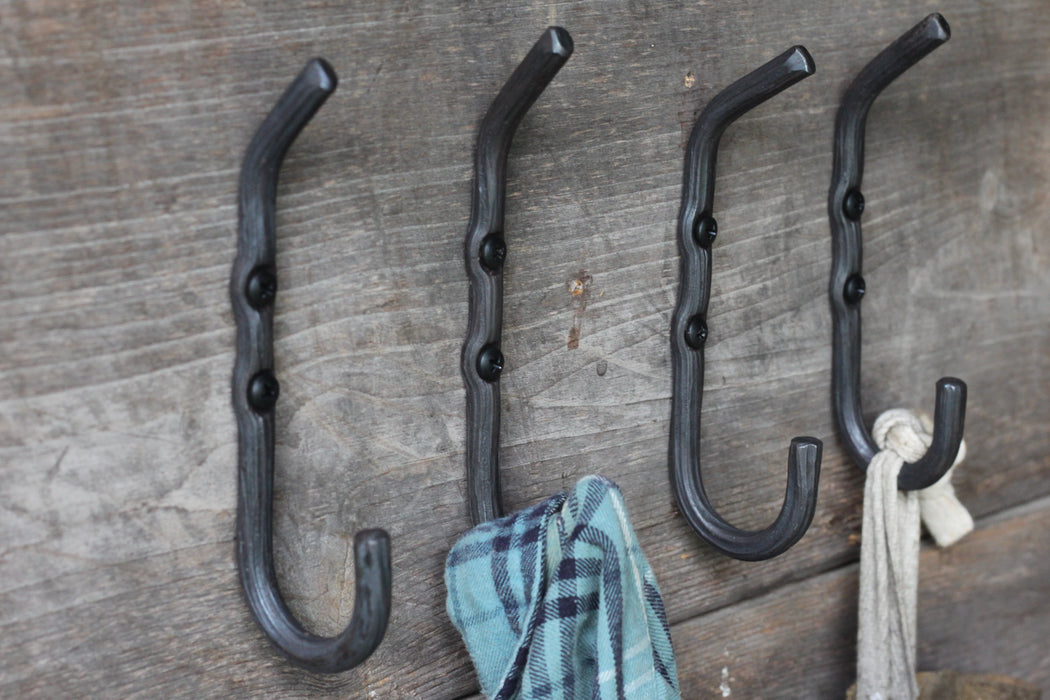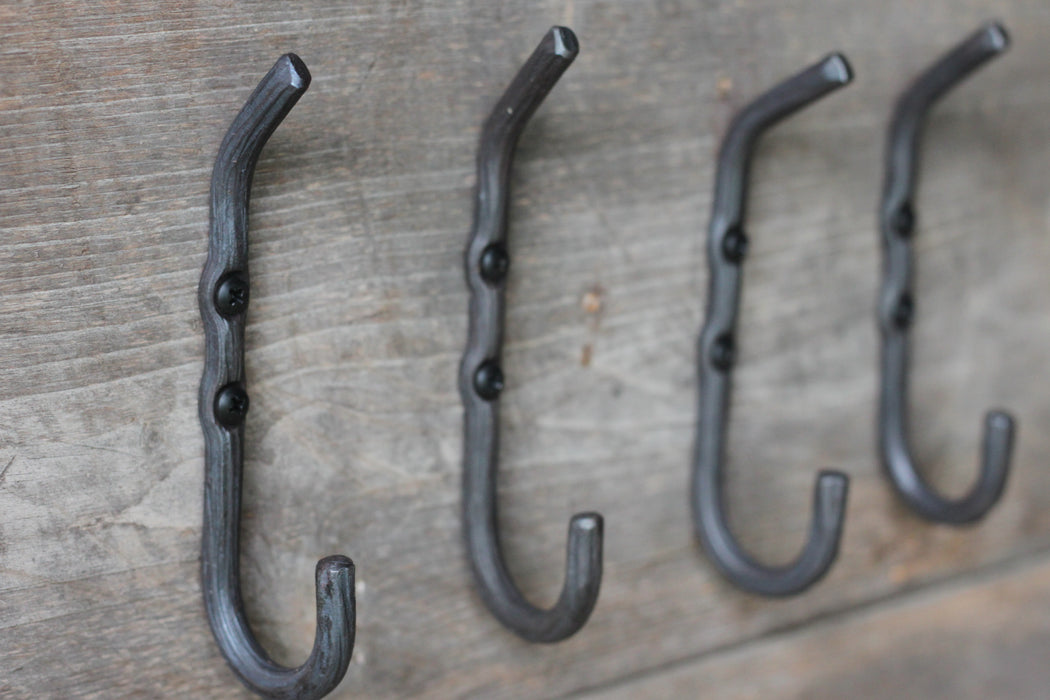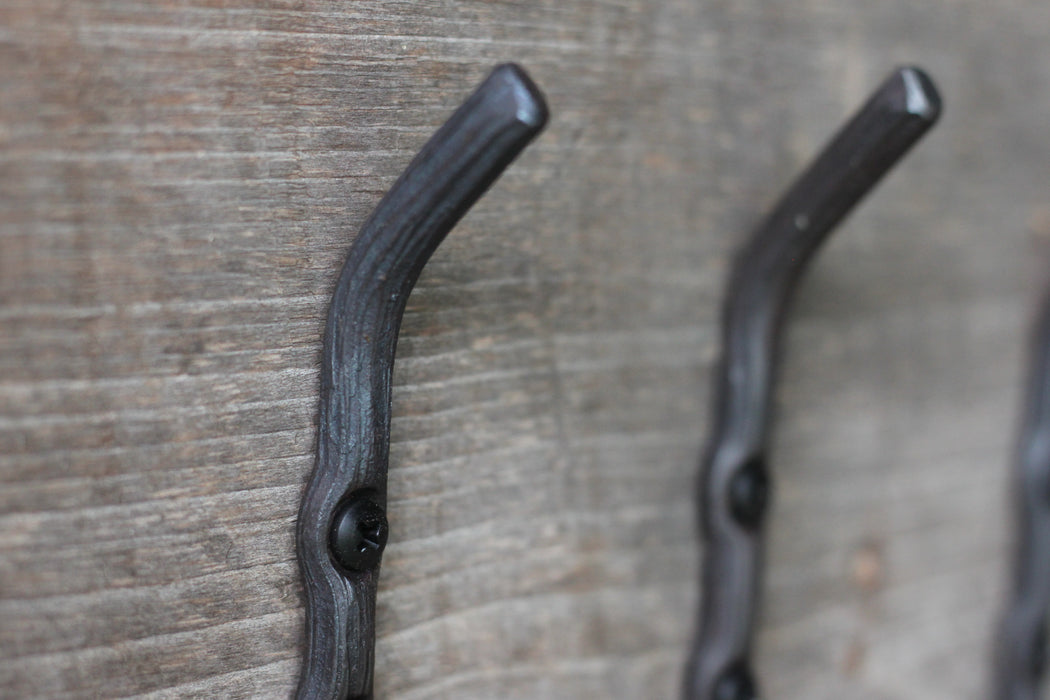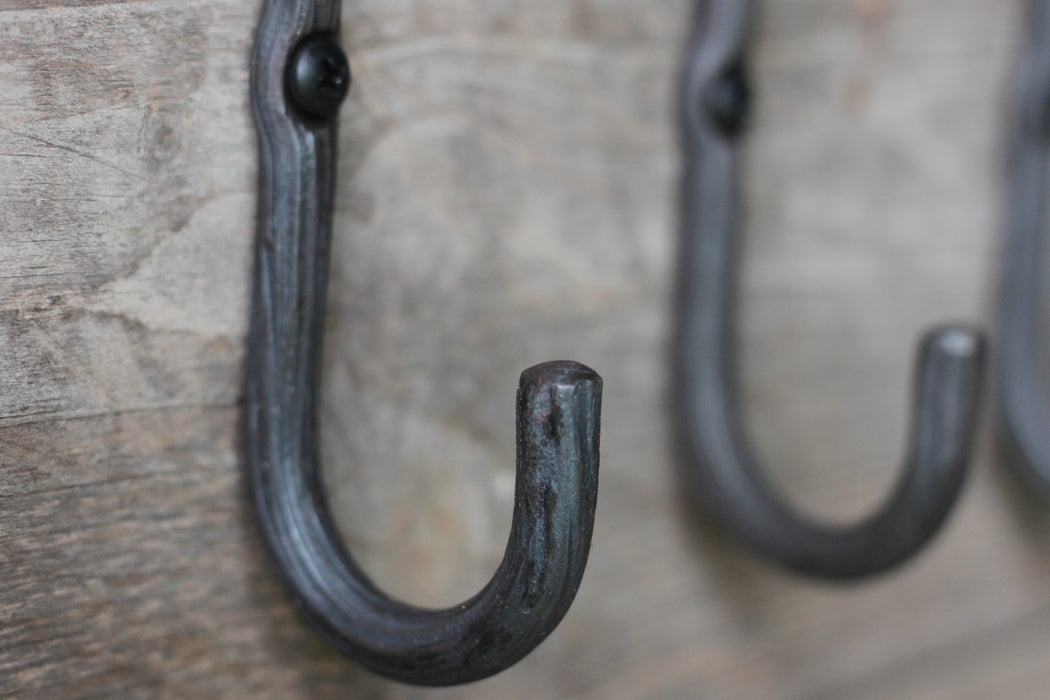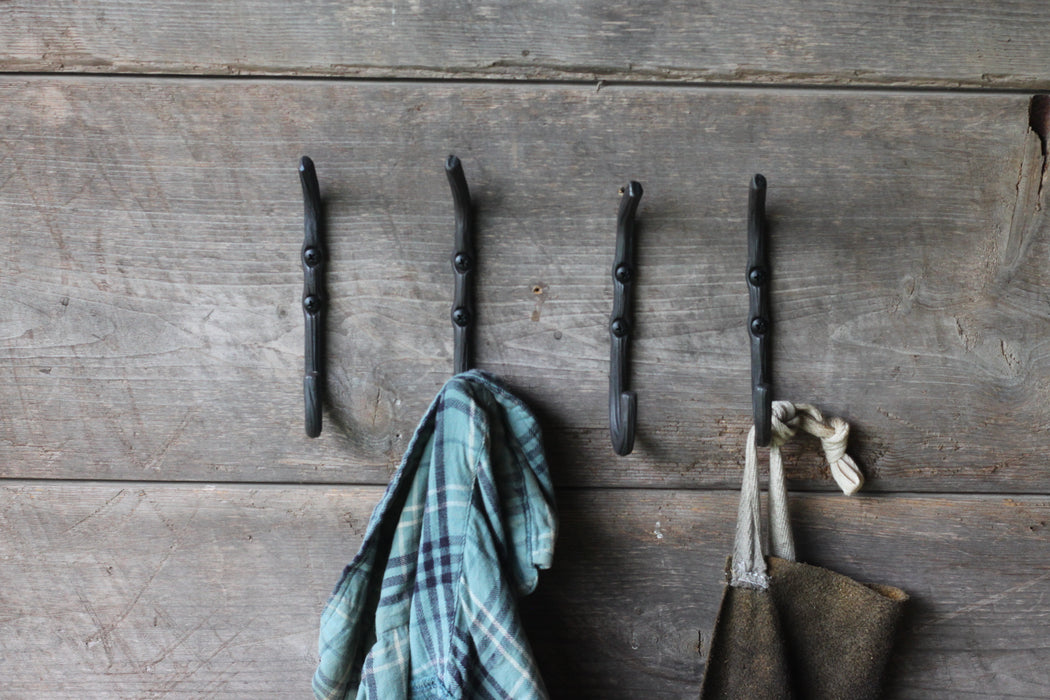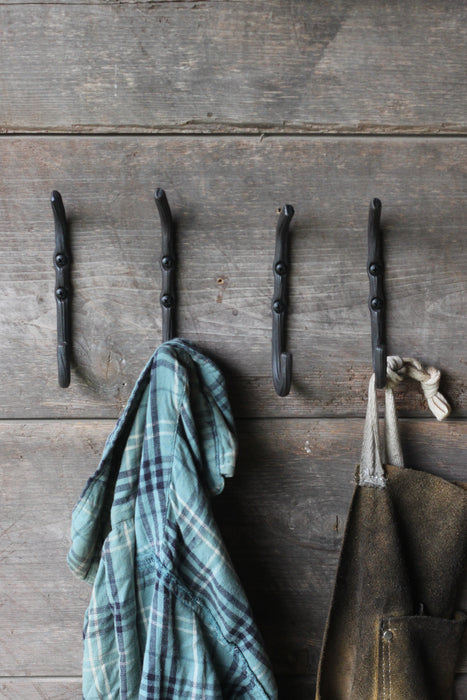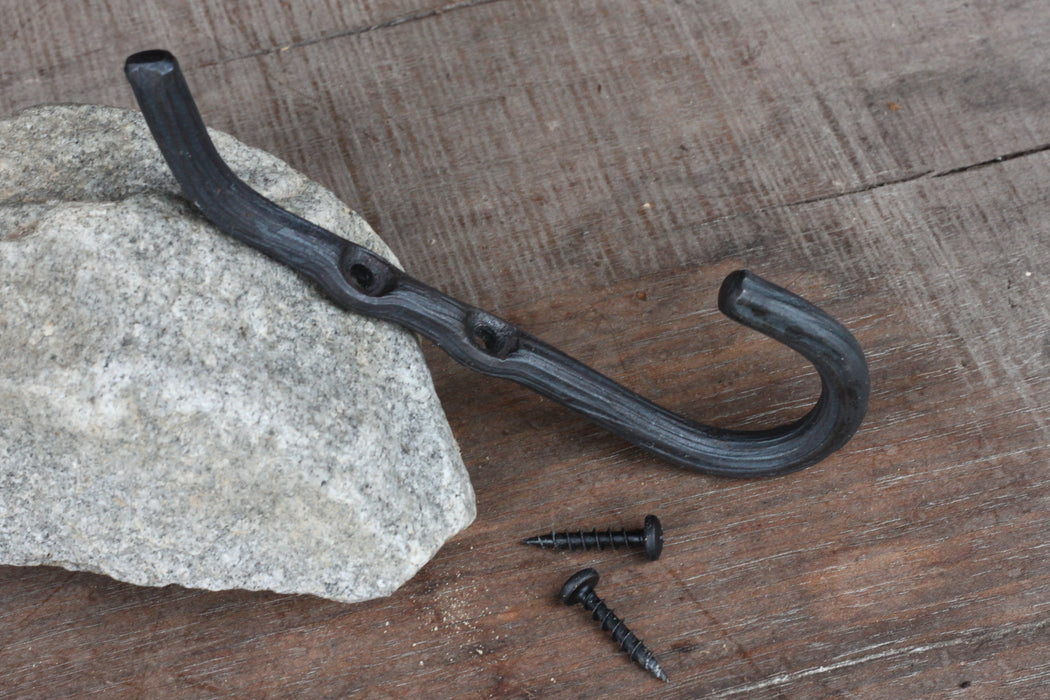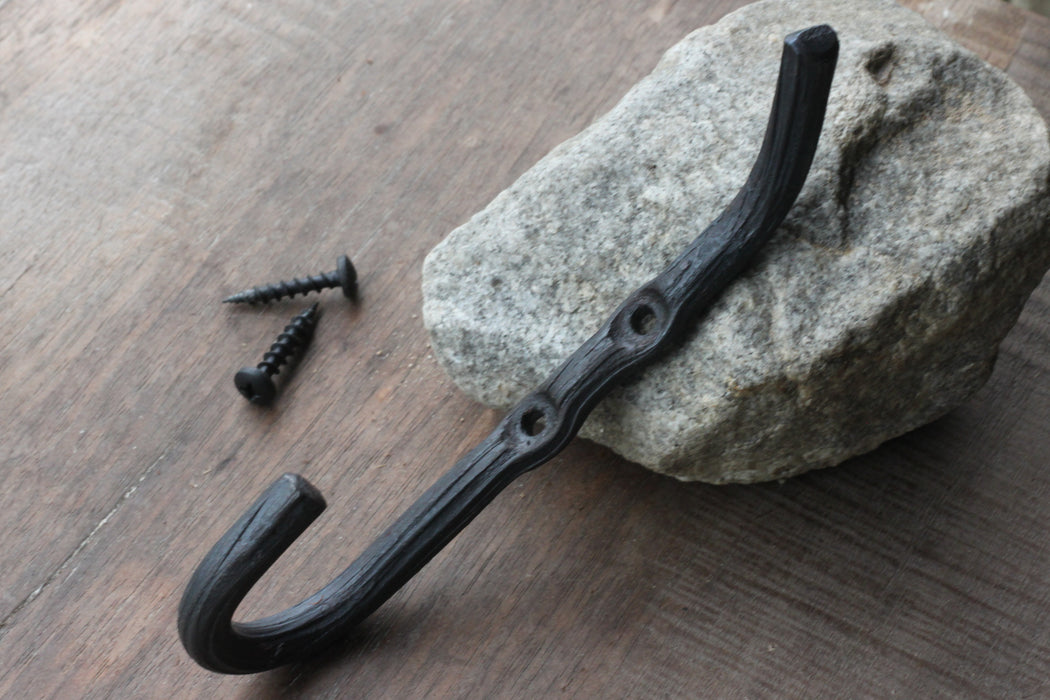 These hand-forged coat and hat hooks have a hand-textured bark finished that is perfect for bringing the great outdoors-- indoors! 

Each Branch Hook is hand-forged using traditional blacksmithing tools and techniques. They're sold in sets of 2 or 4, so your hooks will never be lonely!

Each hook is approximately 6 1/2" (165 mm) tall and protrude from the wall approximately 2" (50 mm).

These hangers are finished with a traditional linseed oil and beeswax solution and include two matching screws for installation.
Fantastic quality
I love the hooks and can tell the care that went into each one.
Branch Hook Set