Bookends - Scrolled Design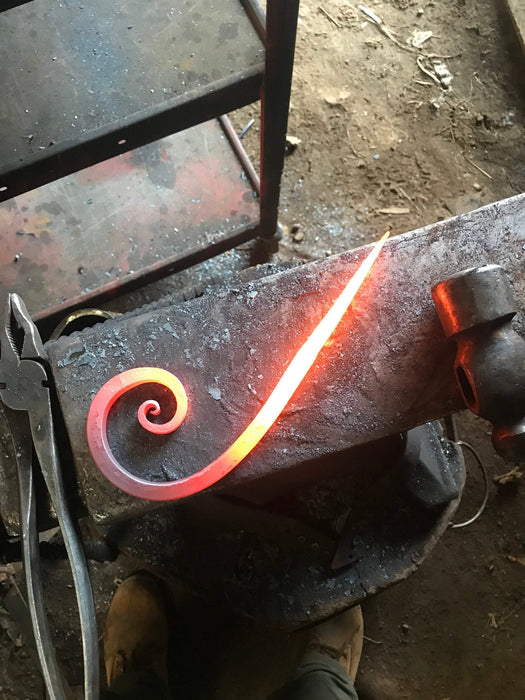 Display your favorite reads in style with this pair of sturdy, handmade bookends. They make a nice addition to any home or office, are a great gift for the avid reader, and make a thoughtful iron (6th) anniversary present.
These bookends are hand-forged, which is the process of heating and shaping metal using a hammer and anvil. There are some photos of the bookends being made to illustrate the process.
These bookends utilize a scroll design pattern, which is a traditional blacksmithing design element going back centuries and seen in gates, railings and numerous other hand-forged pieces.
This listing is for one paired set (2 total) of bookends. Each bookend set is made-to-order by hand so the exact dimensions may vary slightly.
Bookends review
I like everything about the Scrolled Design Bookends - shape, size, color. My only disappointment is that I thought they would be heavier. They slide off the table if I use them with heavier books. Theses books aren't really heavy, though.
Scrolled Bookends
Well-made. Sturdy. Look great in office bookcase.
Beautiful Pieces
Well-made, perfect weight for my shelving.
Quick shipping, item just as described. The handwritten thank you is a lovely touch. Can't wait to give them to my husband for our 6th anniversary!
Beautiful but not very heavy
Bookends - Scrolled Design