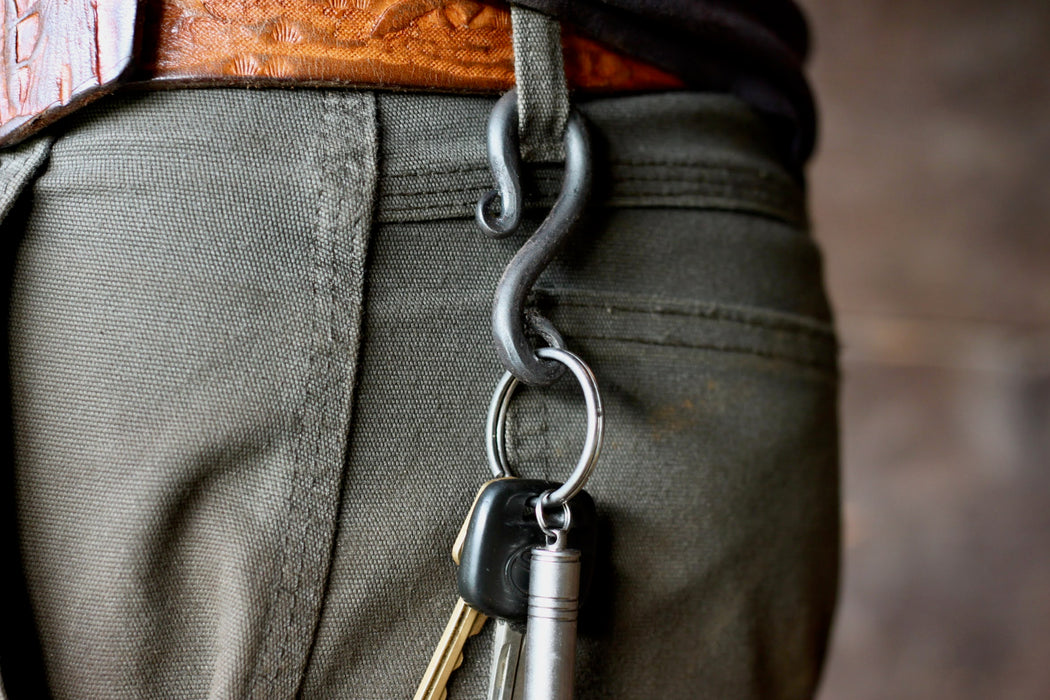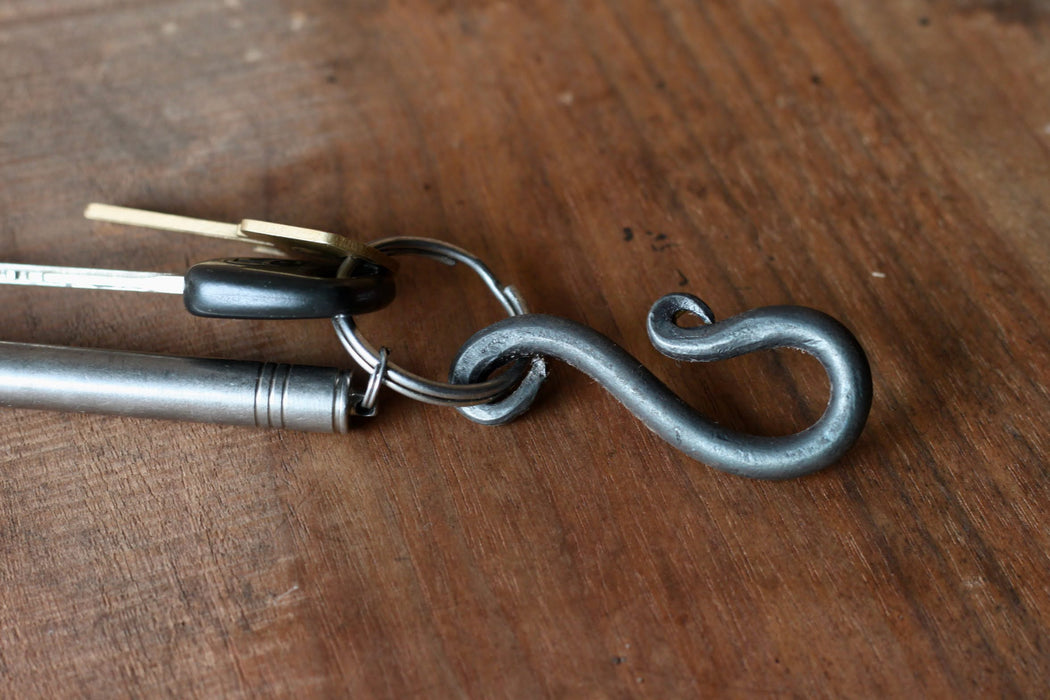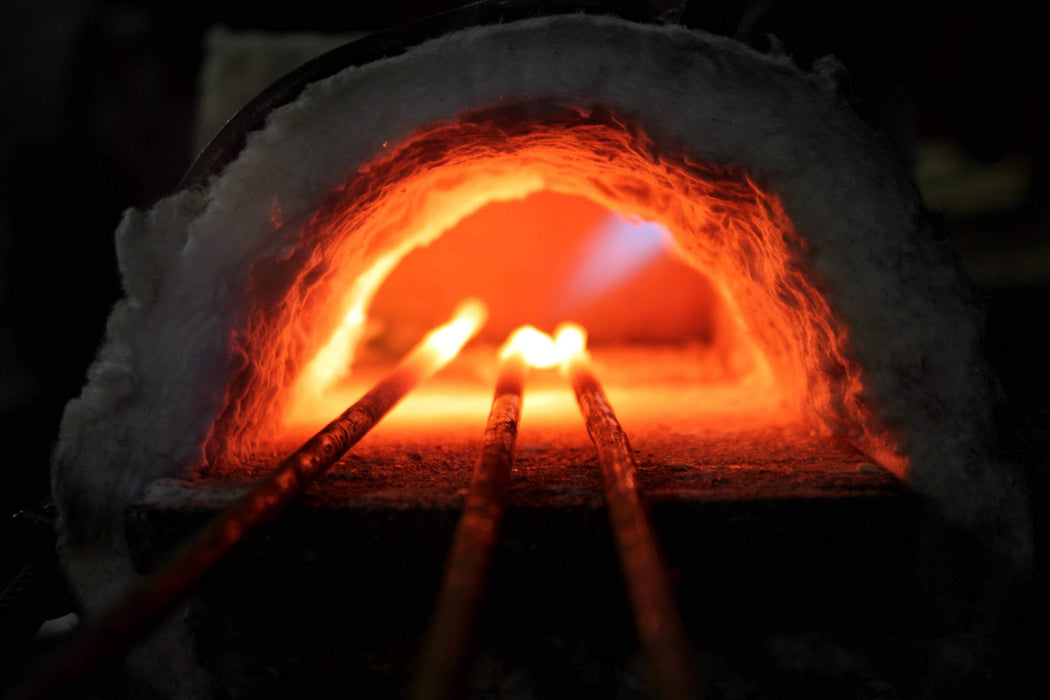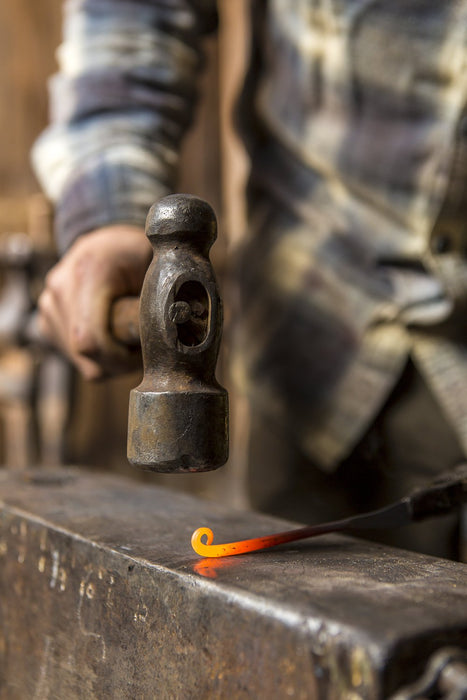 Display your keys in style with this hand-forged steel belt loop keychain.
These keychains are made to last a lifetime using traditional blacksmithing techniques. They are treated with a combination of linseed oil, beeswax, and turpentine, giving them a smooth, dark finish. 
This product was designed and made by Wicks Forge blacksmith Marshall Cumback. See more of his work @maplehillmetalworks. 
belt loop key chain
the keychain works perfect for me while at work easy on and off. keys slip into my pocket and able to move.
Super key chain
Of all the key chains I've owned this one is by far the best
Love these key holders!
A useful, great gift at a reasonable price. Thank you Wicks Forge!
Love these little loops
This is my second loop keychain, I use them for work keys so I can slip them off of my belt loop quickly when I need to use my keys. They're beautiful and made so very well. I get compliments often and my coworkers always know which keys are mine.
Belt Loop Key Chain