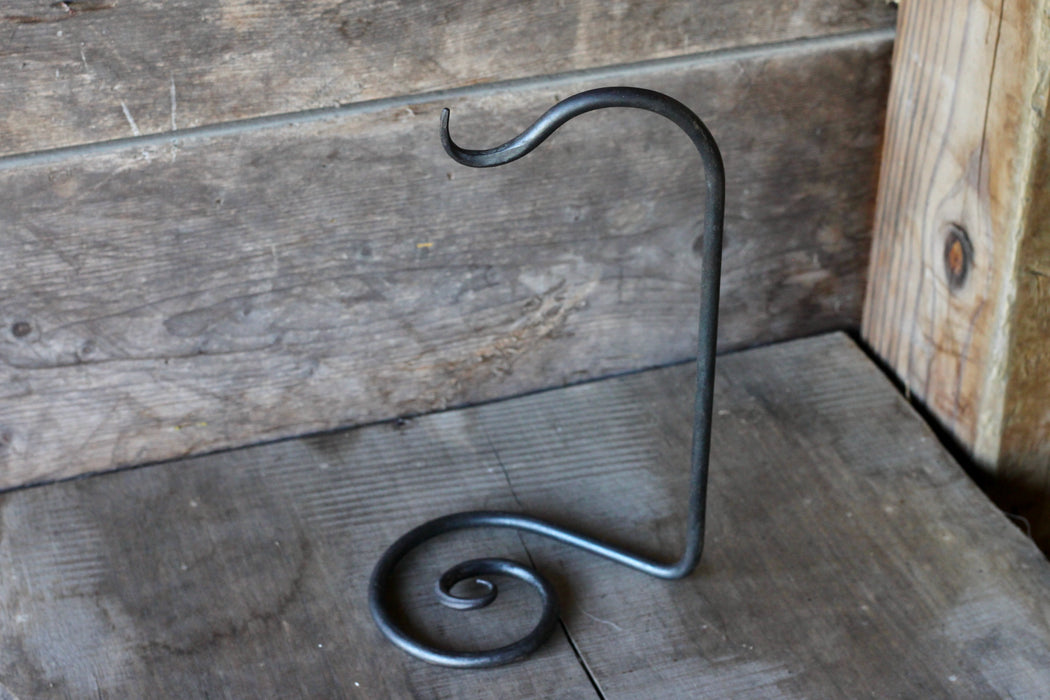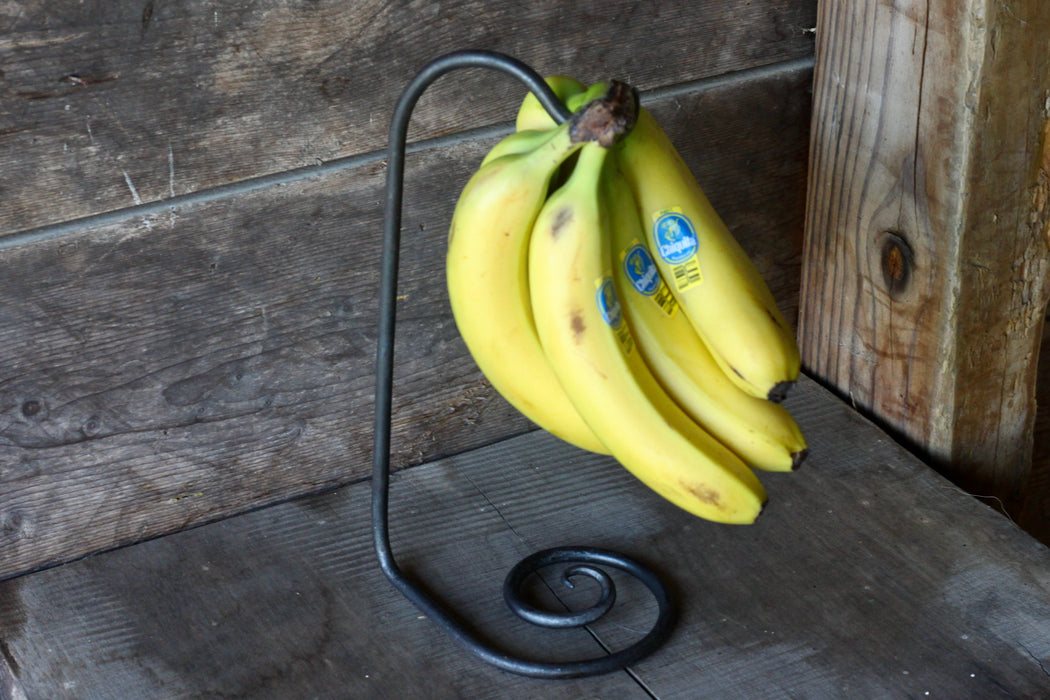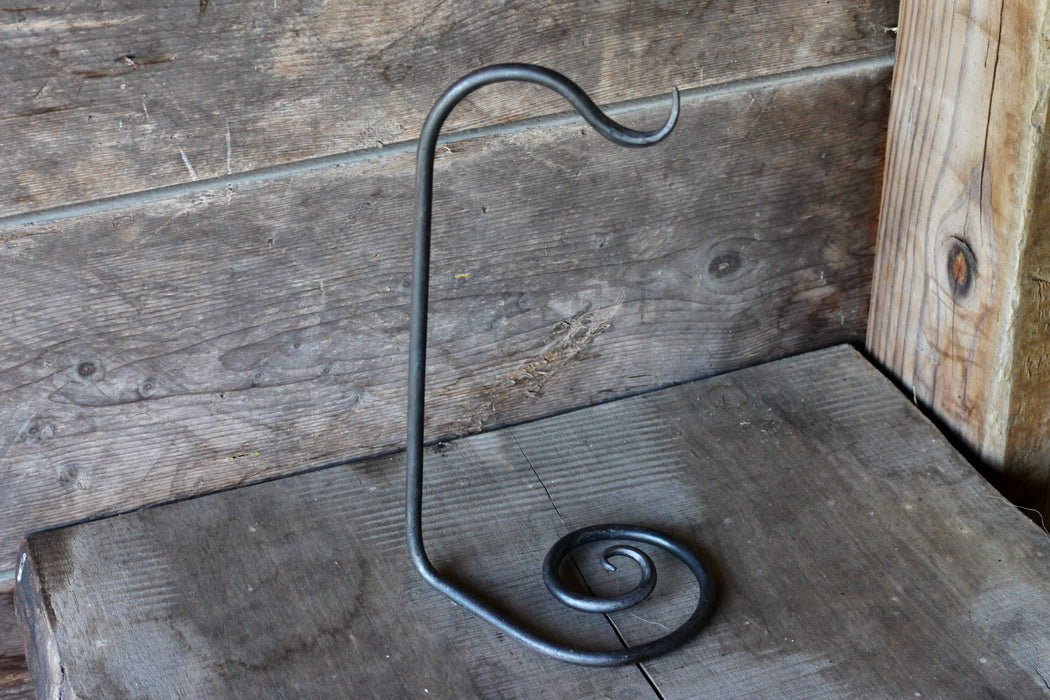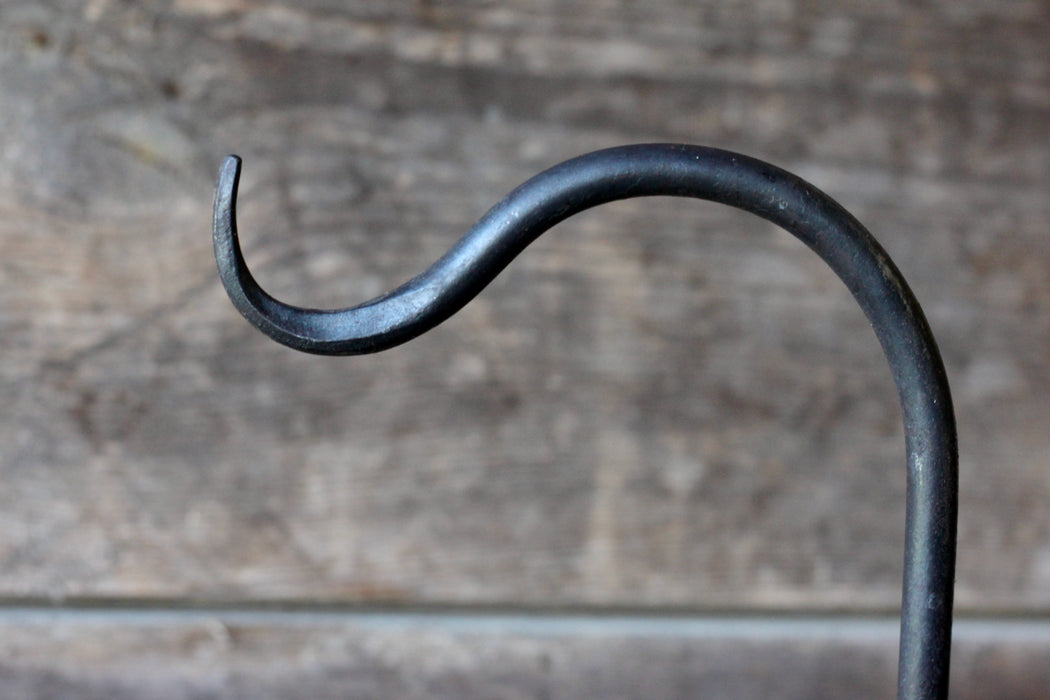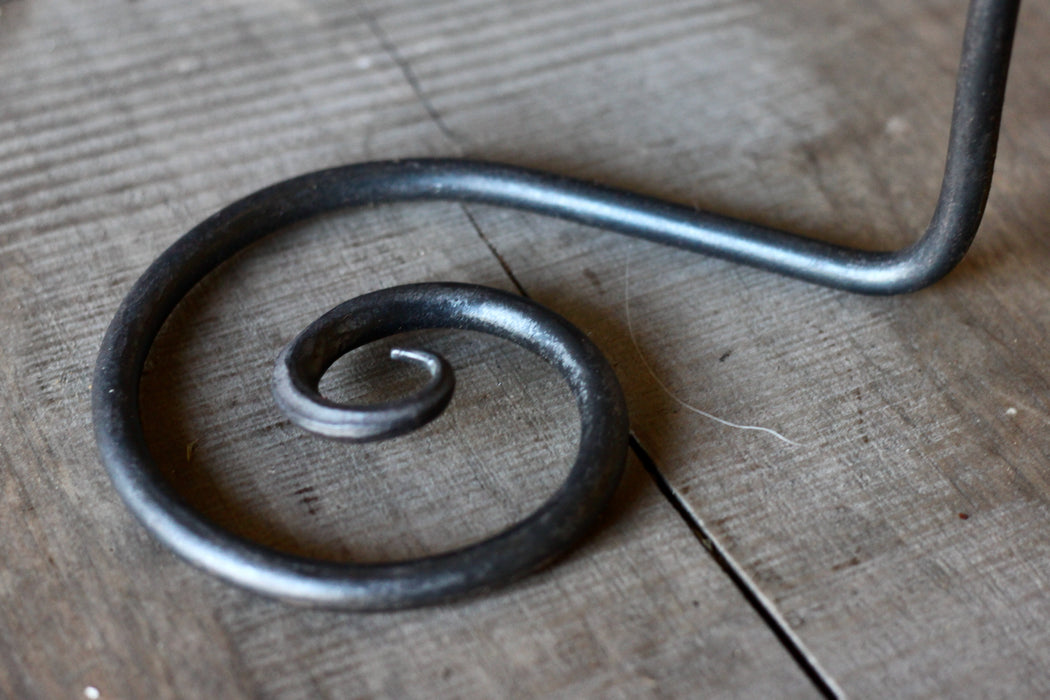 The Banana Stand is a kitchen staple. There is nothing worse than leaving your bananas to counter surf or letting them mingle and brown in the fruit bowl. 
This handcrafted banana stand looks good in any kitchen and will ensure your bananas have the proper home they deserve. It's made in Maine using a combination of traditional and modern blacksmithing tools and techniques. 
Pro tip for hanging that last banana: use a knife to cut off the second to last banana about 2" below the stem and you'll have enough of a stem to leave your last banana hanging!
Base is about 7.5 inches (190 mm) 
Height is about 9.5 inches (240 mm)
great banana stand
I like handmade items, and this banana stand is beautiful and functional. It can hold a large bunch of bananas without falling over. Shipping was fast and easy.
Priceless
Beautiful work, this is a piece that will last forever. We will be ordering more from you! You're insanely talented thank you very much!!
Perfectly balanced
Finally getting our bananas off the counter. A touch of history and craftsmanship. Thank you.
Wicks banana stand - wrought iron
Well balanced, looks great. A craftsperson-piece we will enjoy for years.
Banana holder
Absolutely fabulous. So pleased with style and quality. Thank you so much. Mary England 🇬🇧
Banana Stand