Animal Hooks - Ram, Bull, Longhorn, Unicorn, Gazelle, Antelope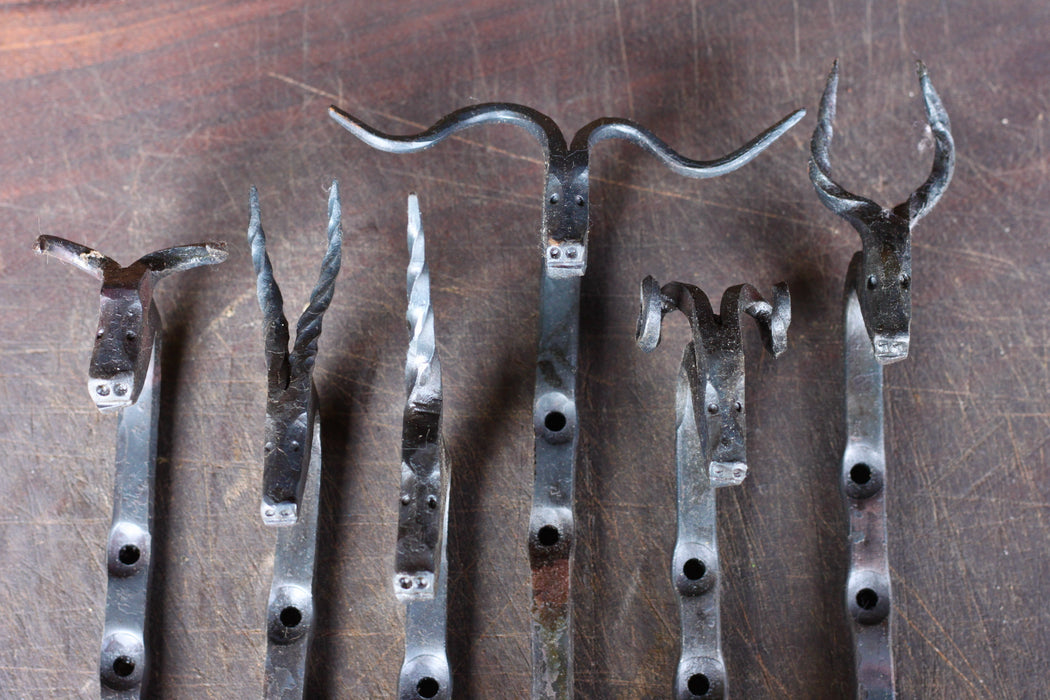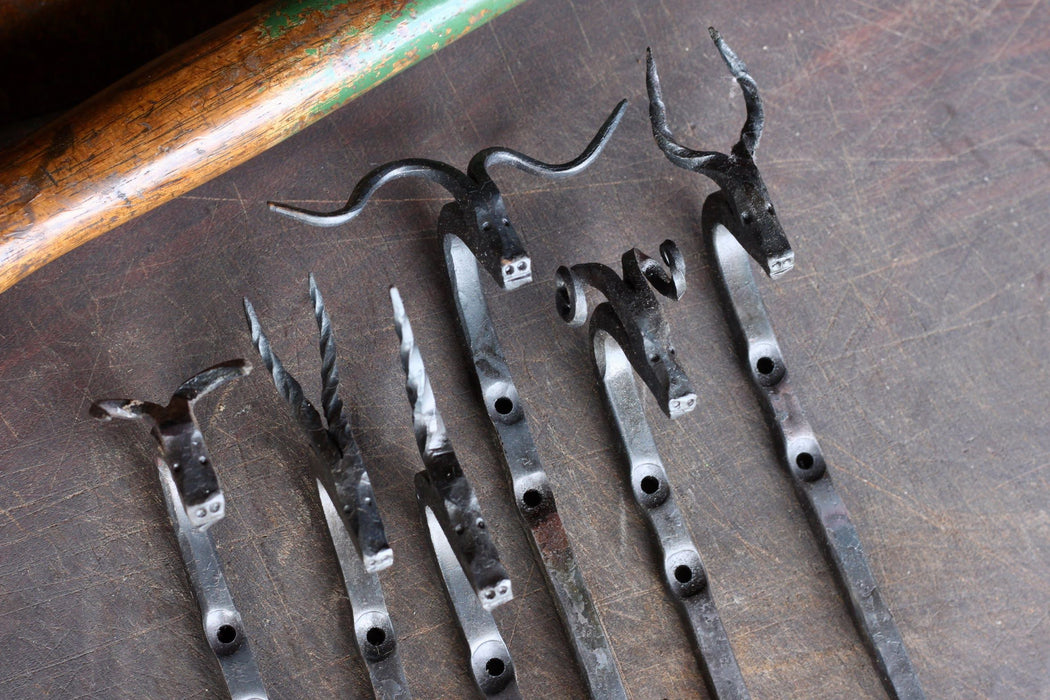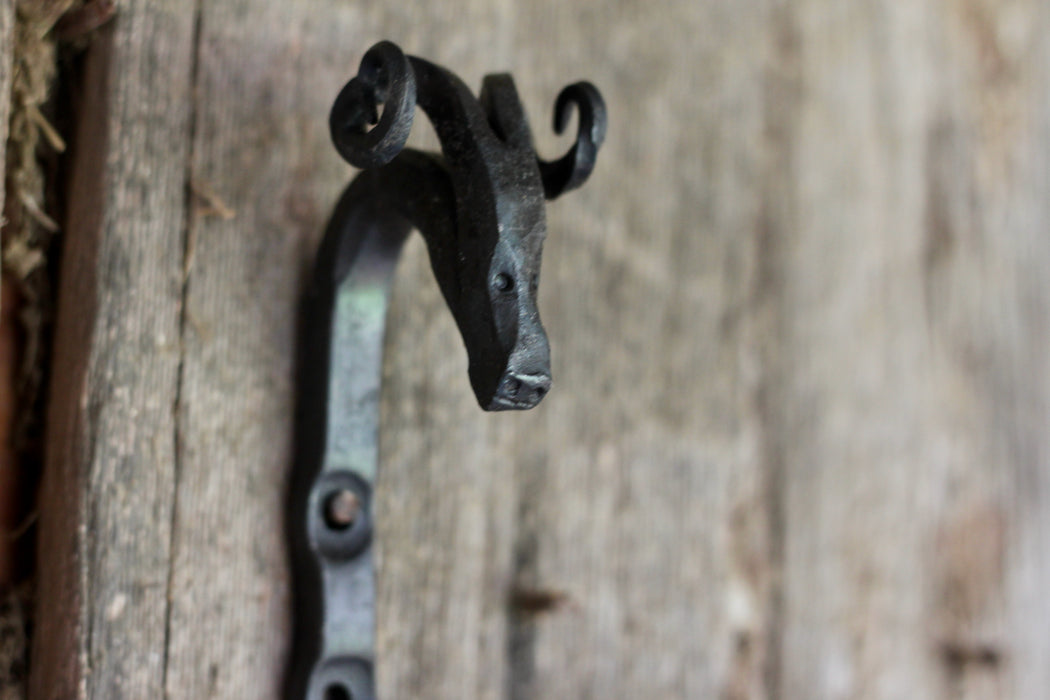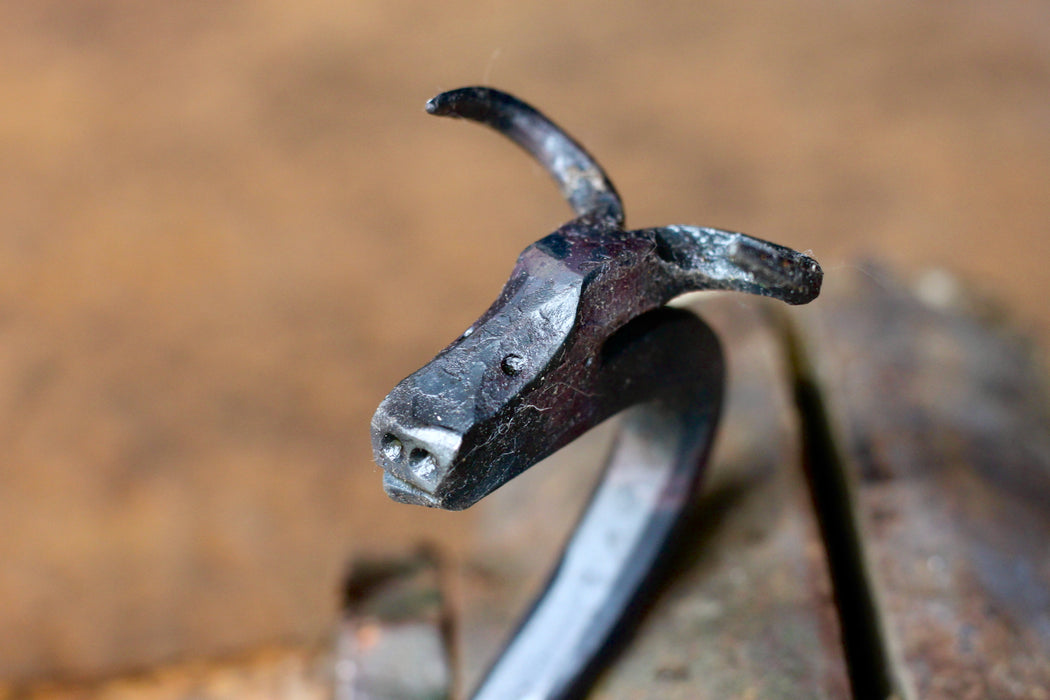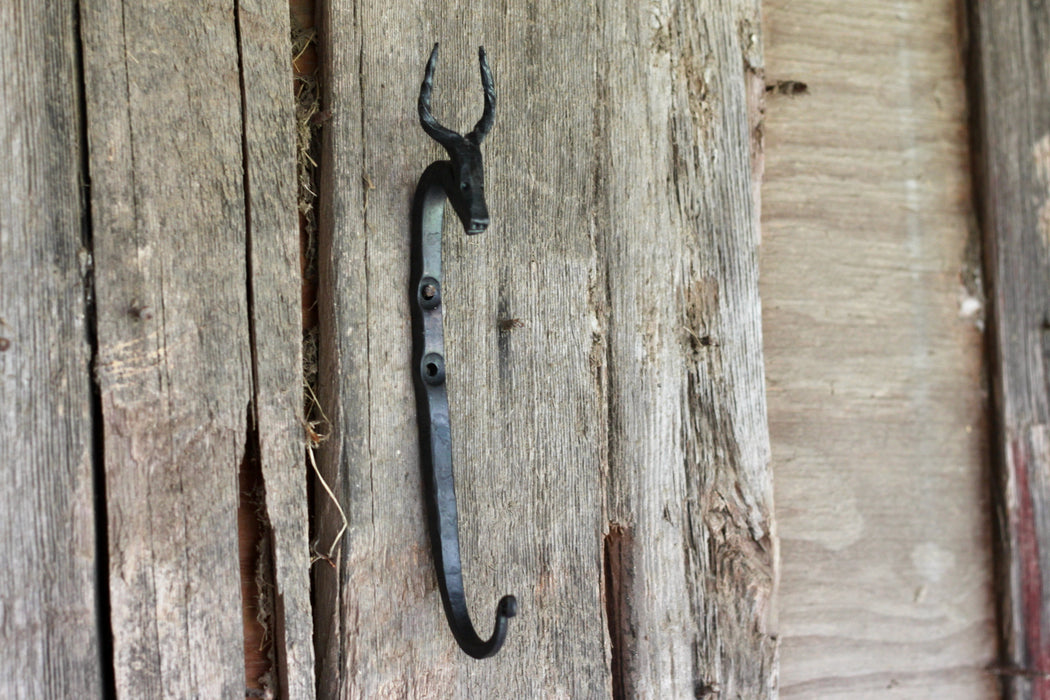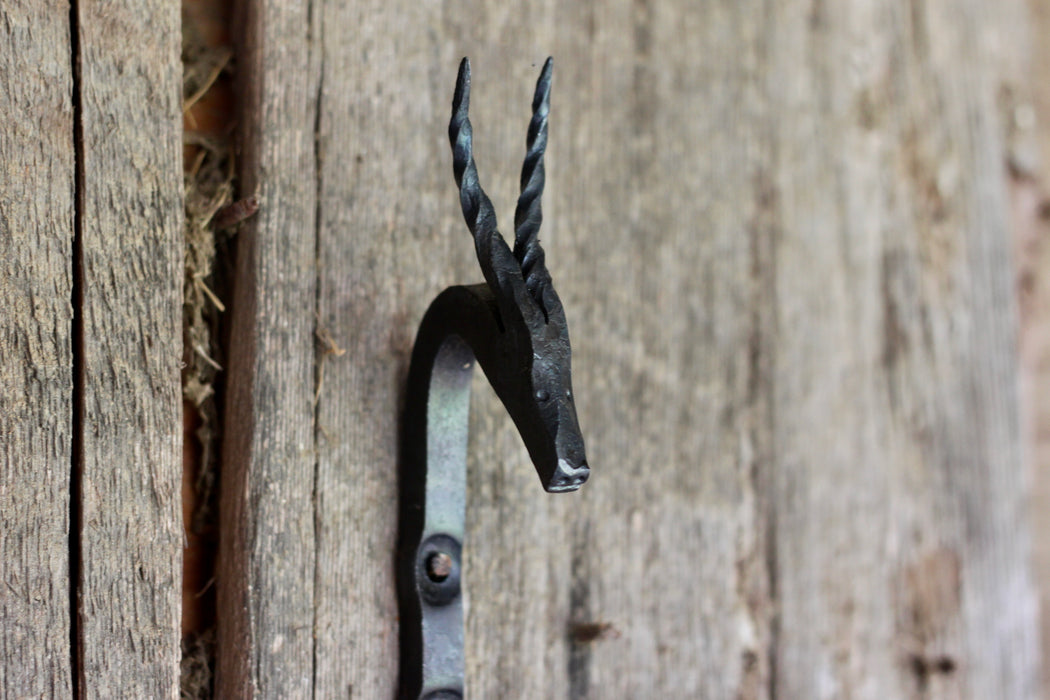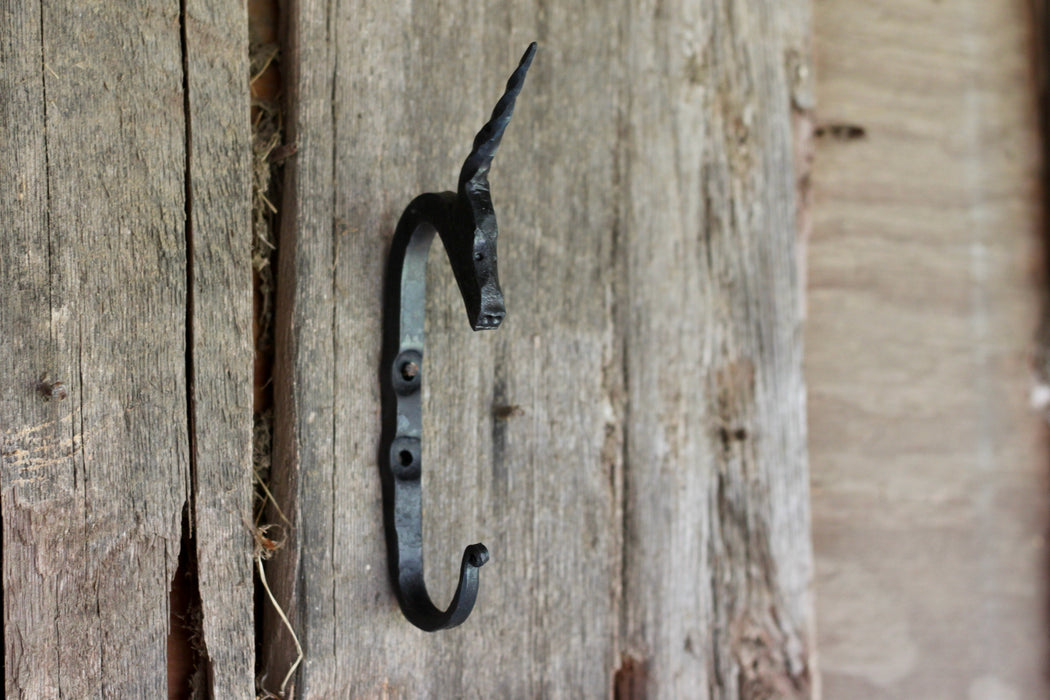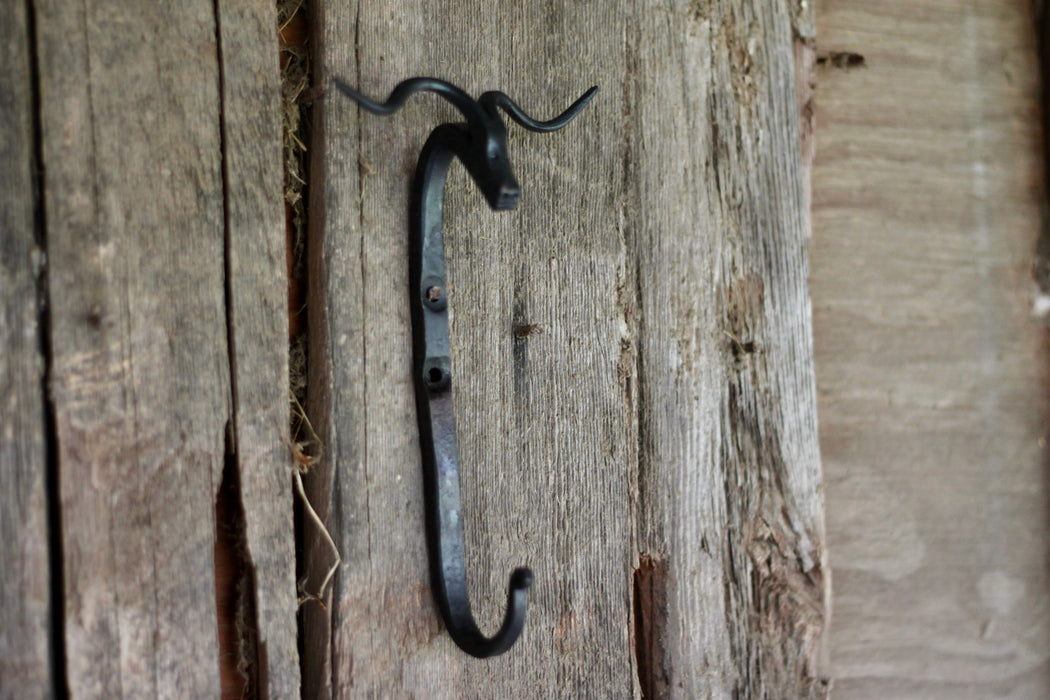 Bring the safari indoors--no hunting required--with these handcrafted animal hooks.
Great for coats, jackets, keys, towels and anything else you would like to hang!
There are several styles available: Rams, Bulls, Longhorns (University of Texas fans), Gazelles (the more v-shaped horns), Antelopes (parallel horns), and even majestic Unicorns!
Each hook is hand forged using a combination of traditional and modern blacksmithing tools and techniques. The hooks are each handmade and vary slightly in both look and length, from approximately 6" (150 mm) to 8" (200 mm) in length. If you have a specific size requirement please let us know when placing the order and we'll do our best to accommodate.
They are coated with a combination of wax and linseed oil which gives a nice classic dark blue/gray/black finish.
If you have any questions please send us a message!
Longhorn hooks
I love them and will be ordering some more before long
Ram/Bull Hooks
These hand crafted hooks are just so cool in addition to being functional.
Lots of Tactile compliments
Everyone has to touch and ask who did that - makes me smile looking at them - ALMOST too nice to use.
Awesome
These are super high-quality, unique and wonderfully made.
Animal Hooks
The hooks are original, well made and fun. Customer support from Wicks Forge has been exceptional. I am looking for more spots to hang these special hooks.
Animal Hooks - Ram, Bull, Longhorn, Unicorn, Gazelle, Antelope