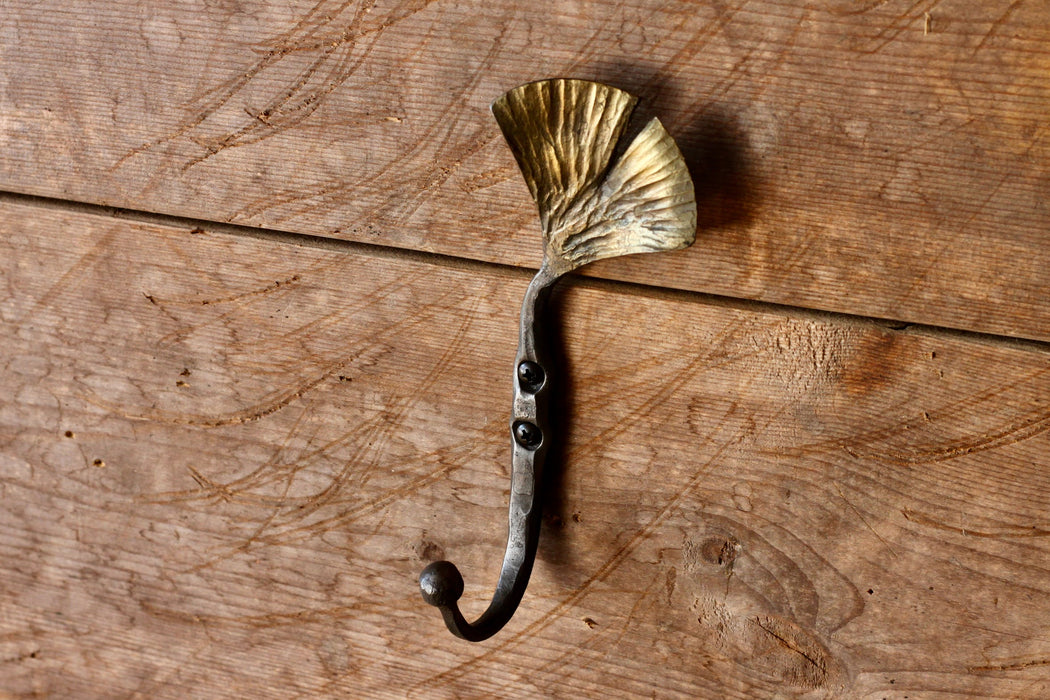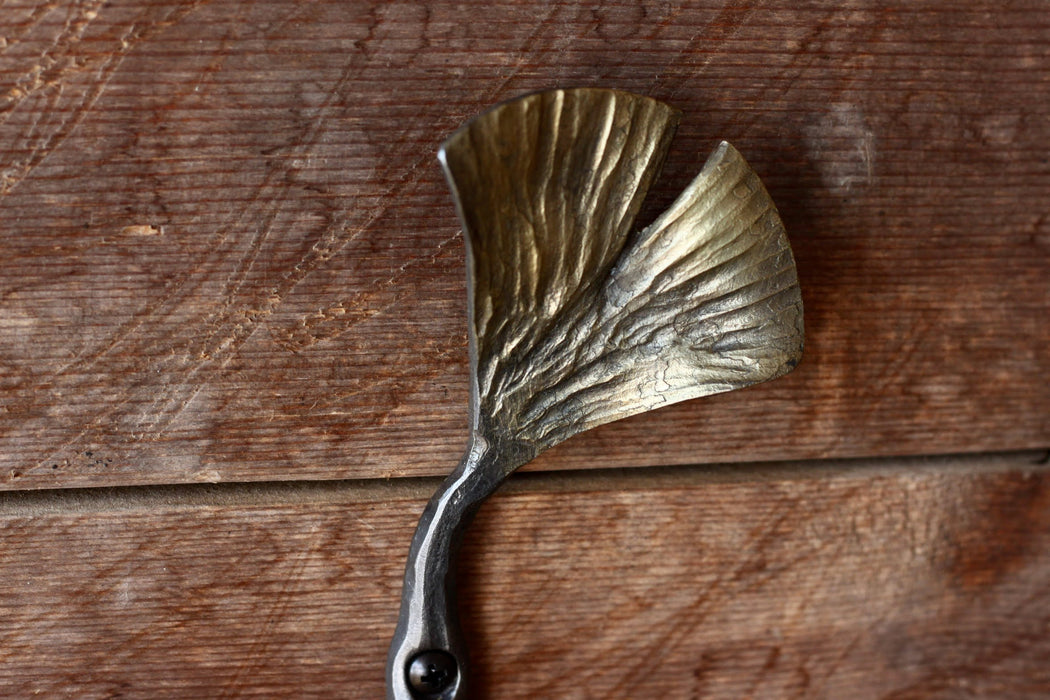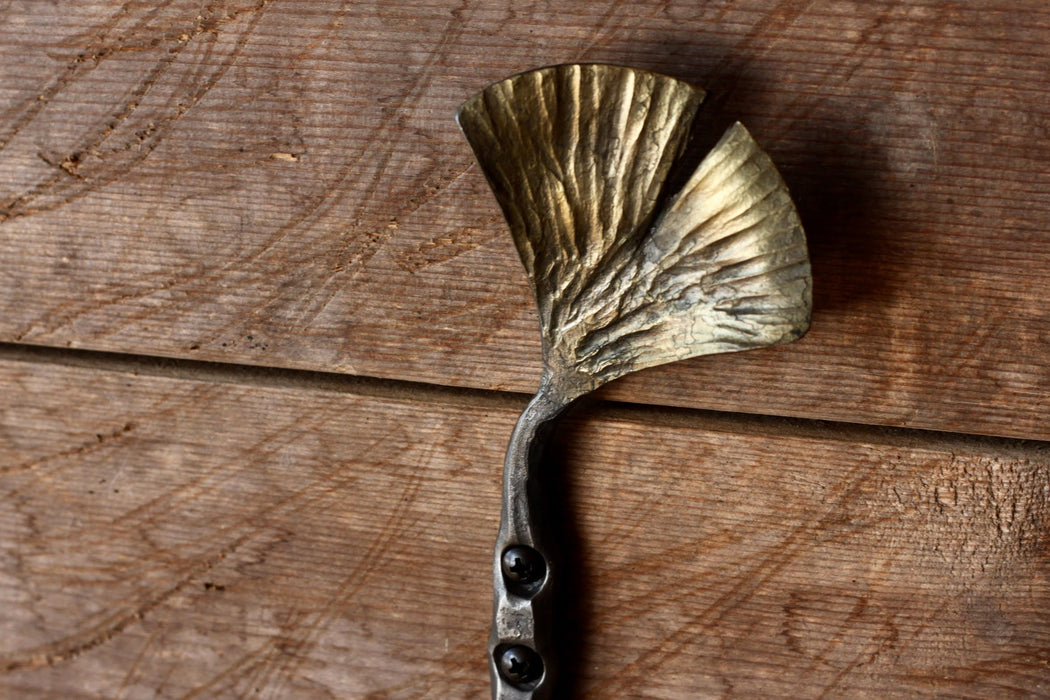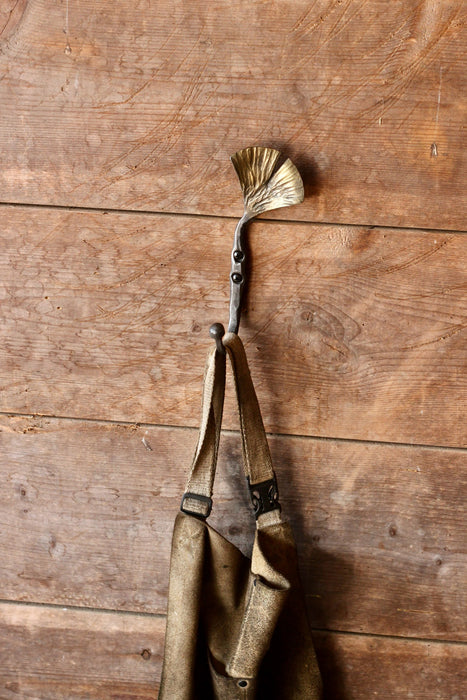 The Ginkgo tree is known as the "living fossil," having been around for over 350 million years-- which is exactly how long these hooks will last you. Probably. I mean, maybe. We sure hope so.
Each hook is handmade using a combination of traditional and modern blacksmithing tools and techniques. While the piece is still hot, it is polished with a brass wire brush to give it a nice contrasting brass and steel finish. 
They measure approximately 9" x 3".
The Limited Series features new pieces that take a bit of extra time to make or involve new designs and techniques. These pieces can be whimsical, a prototype, or something we've been experimenting with for years, but is not yet part of our normal production catalog.To share these with you, we launched this series of limited run pieces. These items will last you forever! But we may not be making them for very long.
It's a beautiful piece of art.
Anything that hangs from this will have to be hung so the Ginko Leaf shows off.
Ginko wall hook
This is a beautifully hand crafted product. It's a good size and sturdy - seems like it will hold a very heavy bathrobe or coat. The design is well styled and clearly a ginko. I'm very happy with.
Ginko Leaf Hook