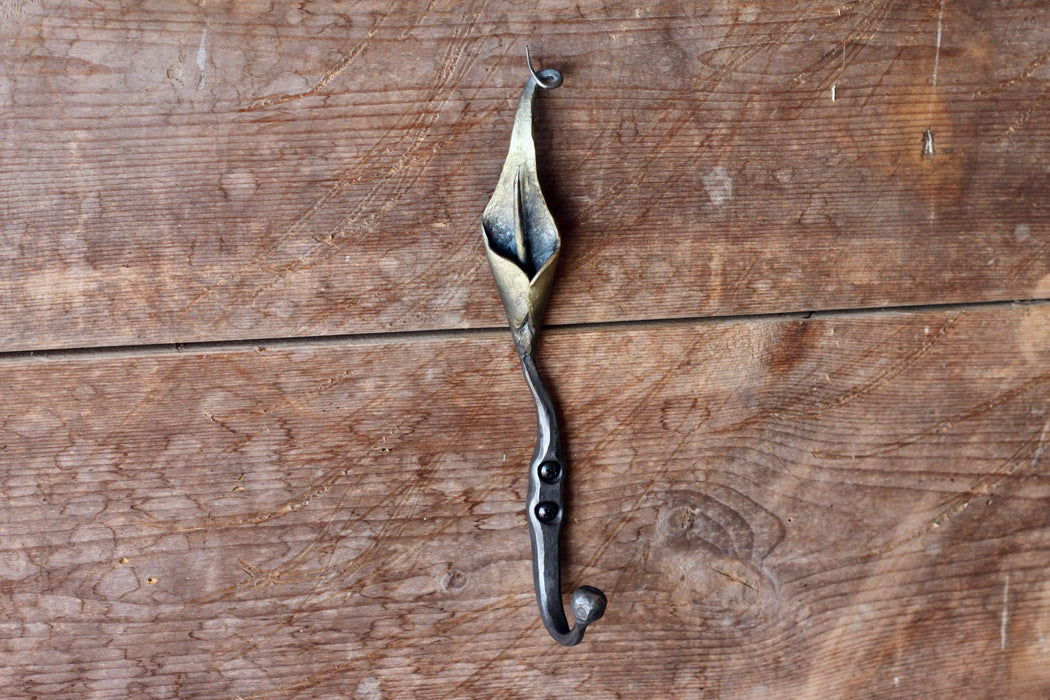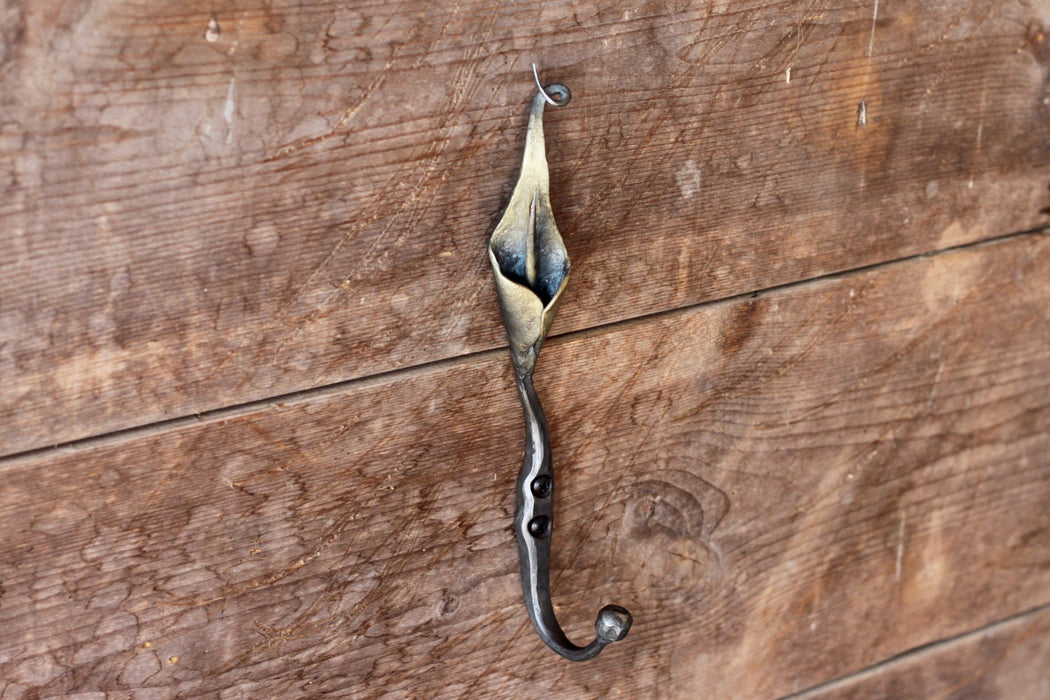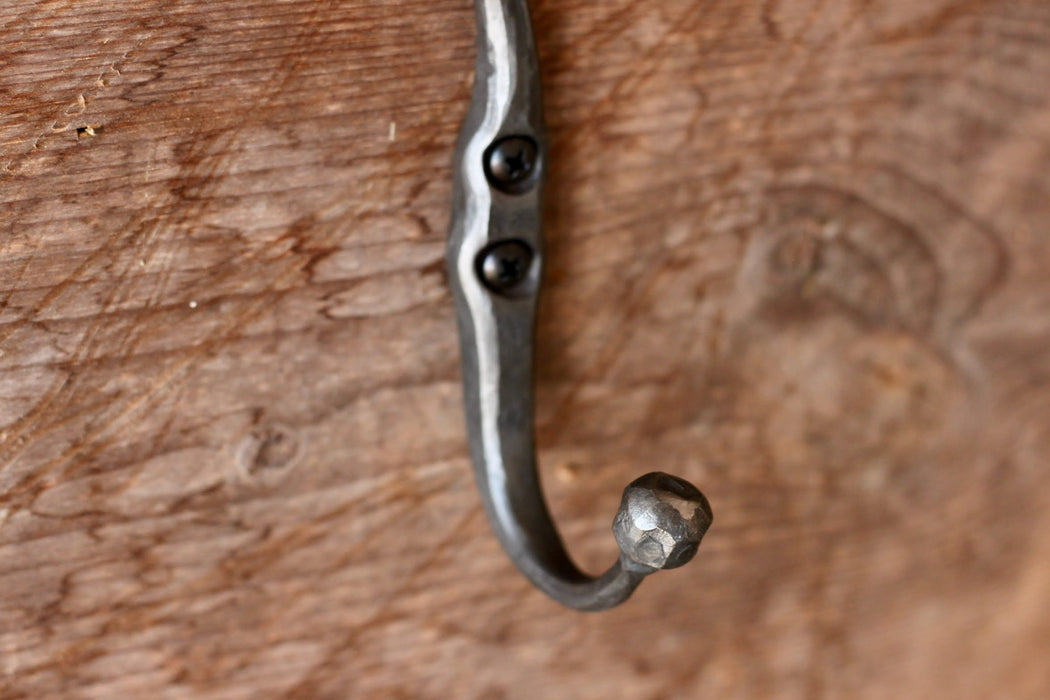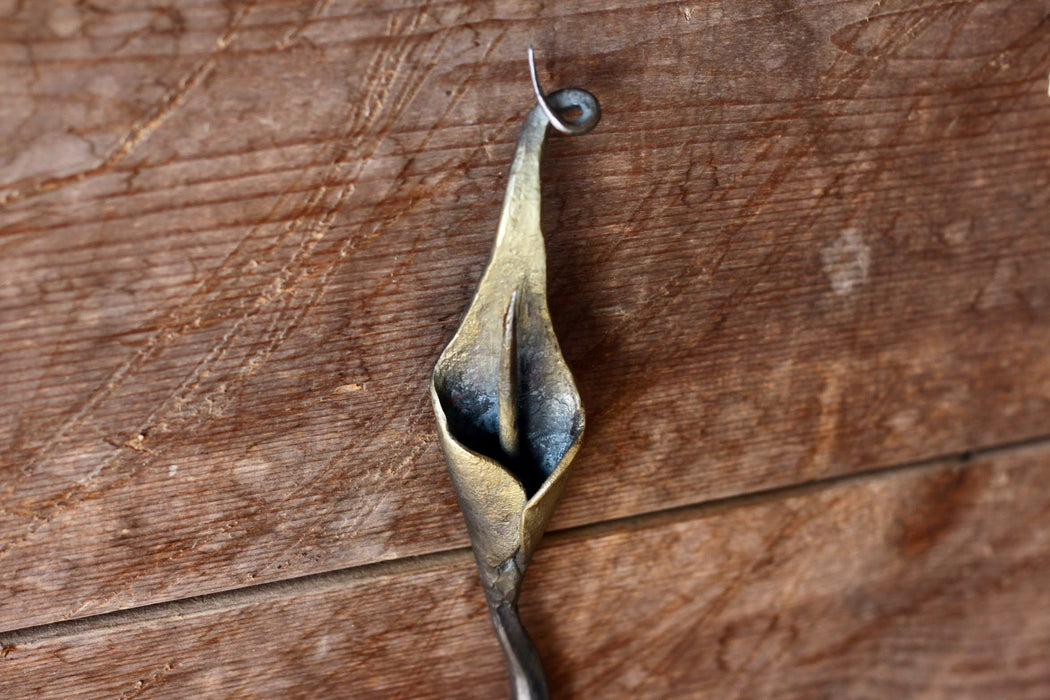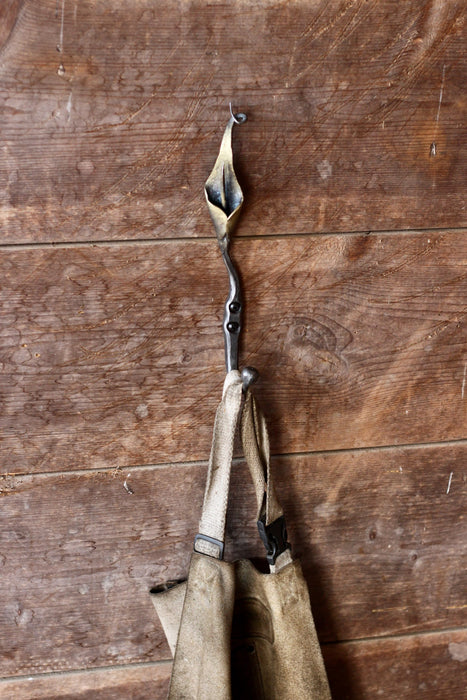 Introducing the Calla Lily Hook, a design from our new Limited Series product line. 
Each hook is handmade using a combination of traditional and modern blacksmithing tools and techniques and measures approximately 11" x 3".
The Limited Series features new pieces that take a bit of extra time to make or involve new designs and techniques. These pieces can be whimsical, a prototype, or something we've been experimenting with for years, but is not yet part of our normal production catalog.To share these with you, we launched this series of limited run pieces. These items will last you forever! But we may not be making them for very long.
Calla Lily Hook Easter gift
The person I gave it to thought it was better than chocolate. Hahaha. It'll be with her forever. Great craftsmanship. I appreciate the effort that went into crafting it. A+
Beautiful wall piece!
This is a gorgeous coat hook. The craftsmanship is top notch.
Calla Lily Hook