Personalized Letter Opener - Leaf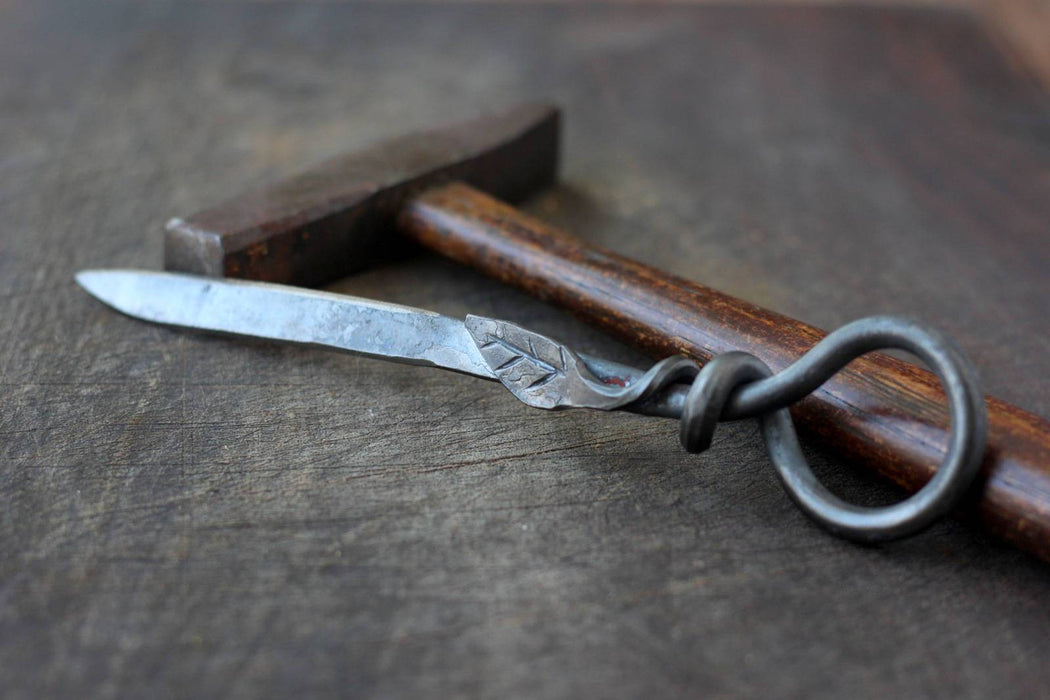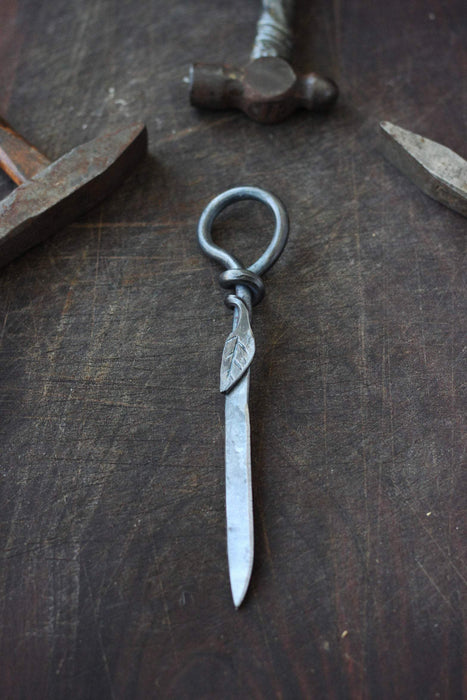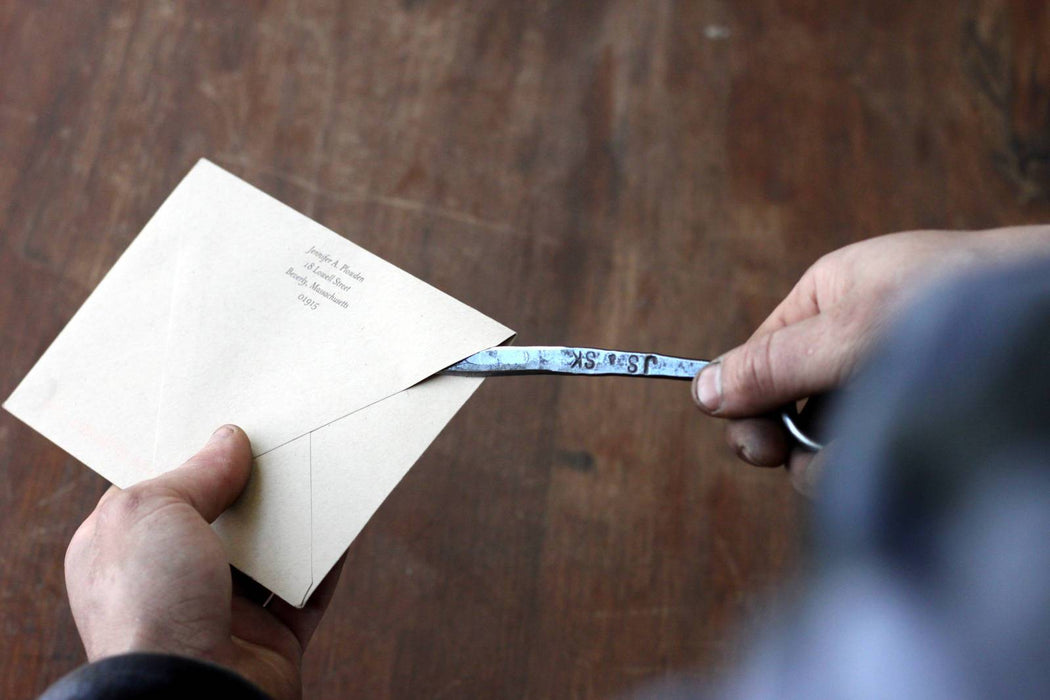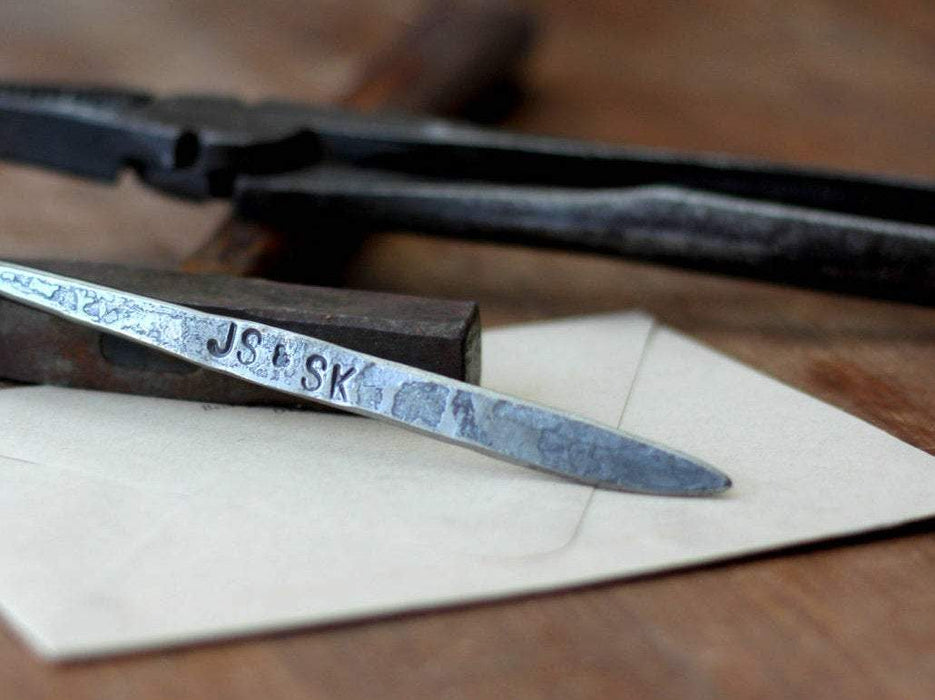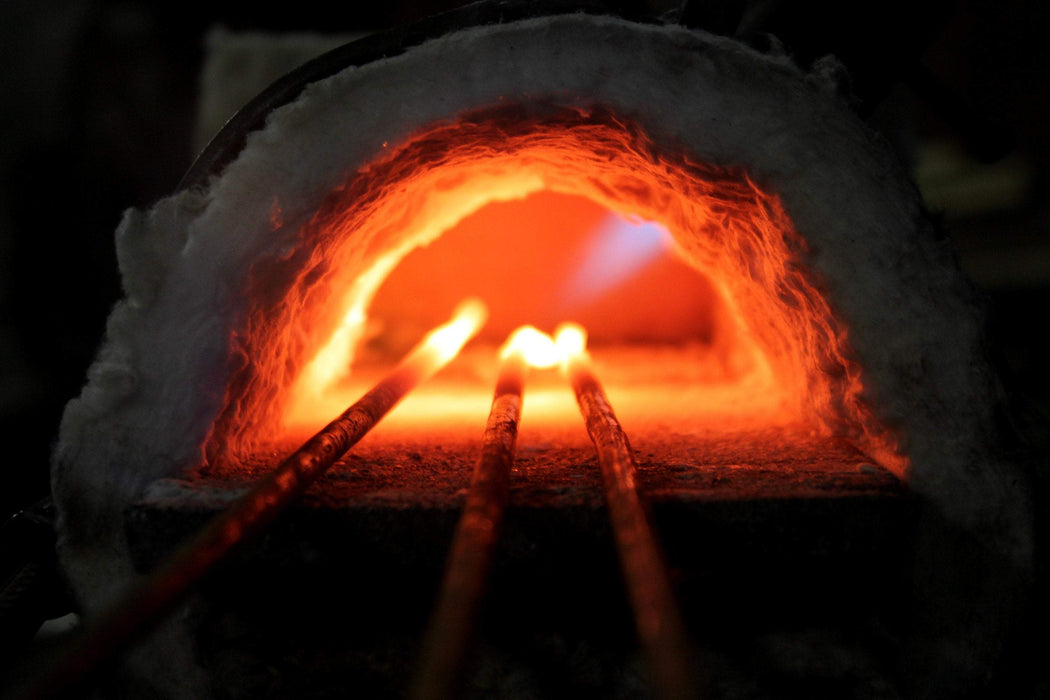 These elegant leaf letter openers are hand forged and are about 8 inches long. Since each letter opener is handmade, they may vary in size-- however this means your piece is guaranteed to be one-of-a-kind.
Each metal letter opener is finished in a combination of linseed oil, beeswax, and turpentine, which leaves a smooth dark finish on the piece.
You can choose to have your envelope opener personalized with a set of initials, a name, or a short message, up to 10 characters. Please specify the personalization you would like during as you checkout. 
Forging is the process of heating metal to increase its malleability and then working it in various ways, often with a hammer and anvil. When steel is heated and worked a dark material called scale forms on the surface of the metal. Once the forging is completed, most of the scale is removed through wire brushing the surface. This gives a nice silvery finish, which is sealed with a wax coating.
Exactly what I expected and wanted
Great letter opener!
Came as I expected. Wonderfully sharp, I'm very excited for cleanly opened envelopes. Beautiful to display as well
Letter opener
It's just wonderful, a work of art! It's always out on the desk, I wouldn't think of putting it out of site!
Highly recommend this shop!!
Why Did I Wait So Long ?????
This letter opener is beyond exceptional. I saw it as I browsed Etsy years ago and it never left my mind. Finally ordering and receiving it, I could not be happier. It is not just a letter opener but a work of art. To think that it was hand forged, personalized, and expertly shipped, and now sits on mt desk to be admired and used is just a dream come true. '
Communication with Nick was wonderful along the way.
I am now a loyal customer of Wicks Forge…hey, Christmas is coming :-)
Amazing!
The letter opener was packaged nicely and arrived quickly. It is absolutely beautiful and well made. I will definitely be ordering more items in the future!
Personalized Letter Opener - Leaf