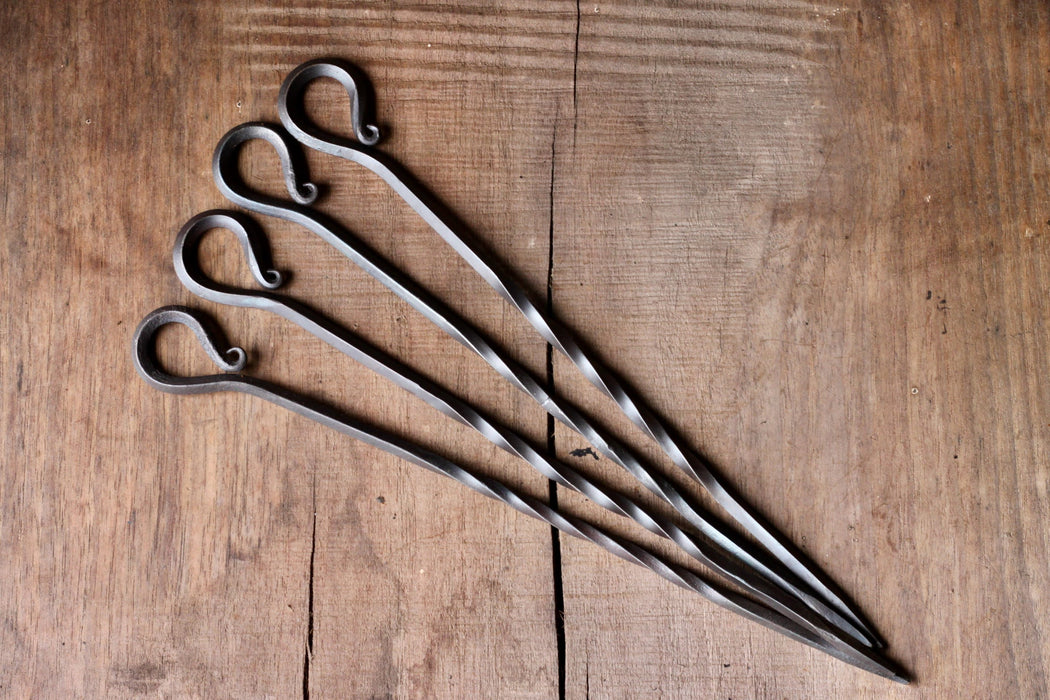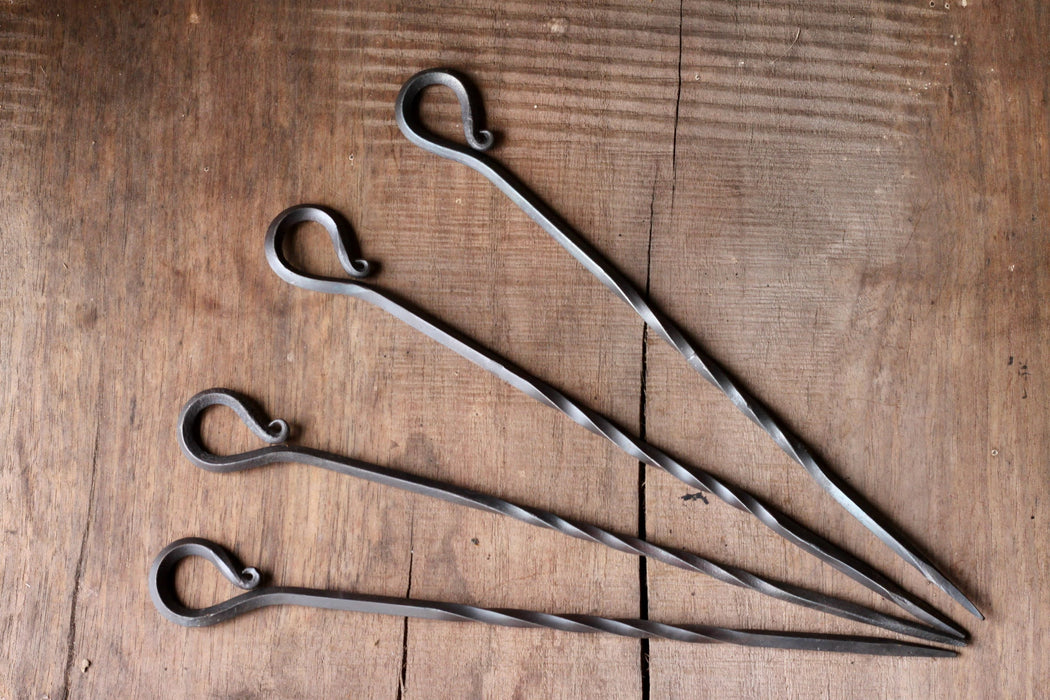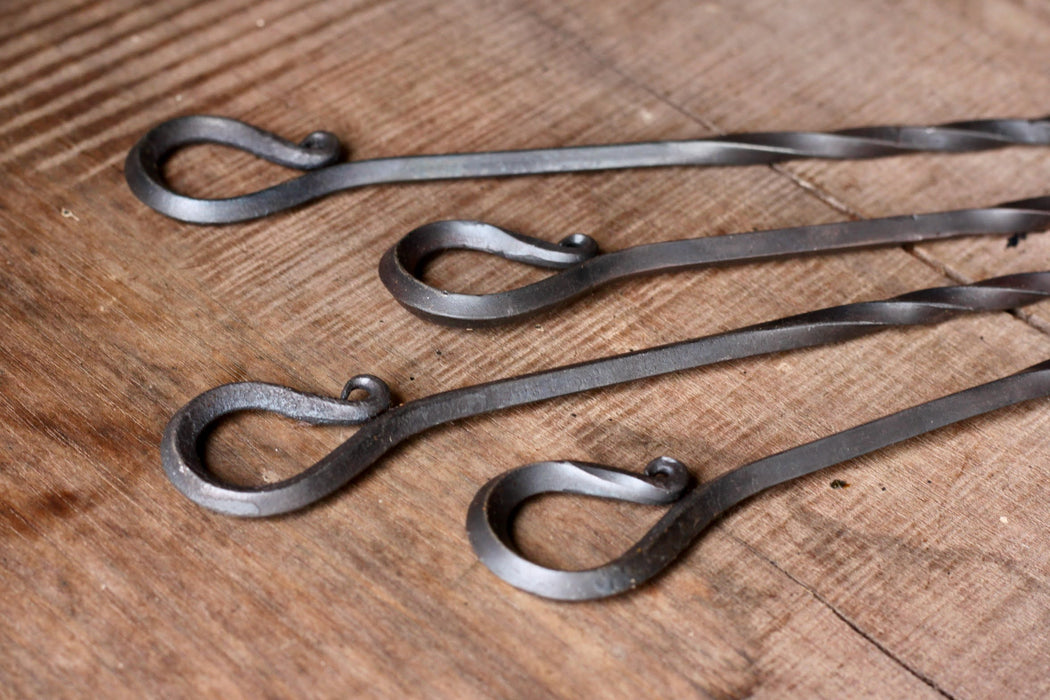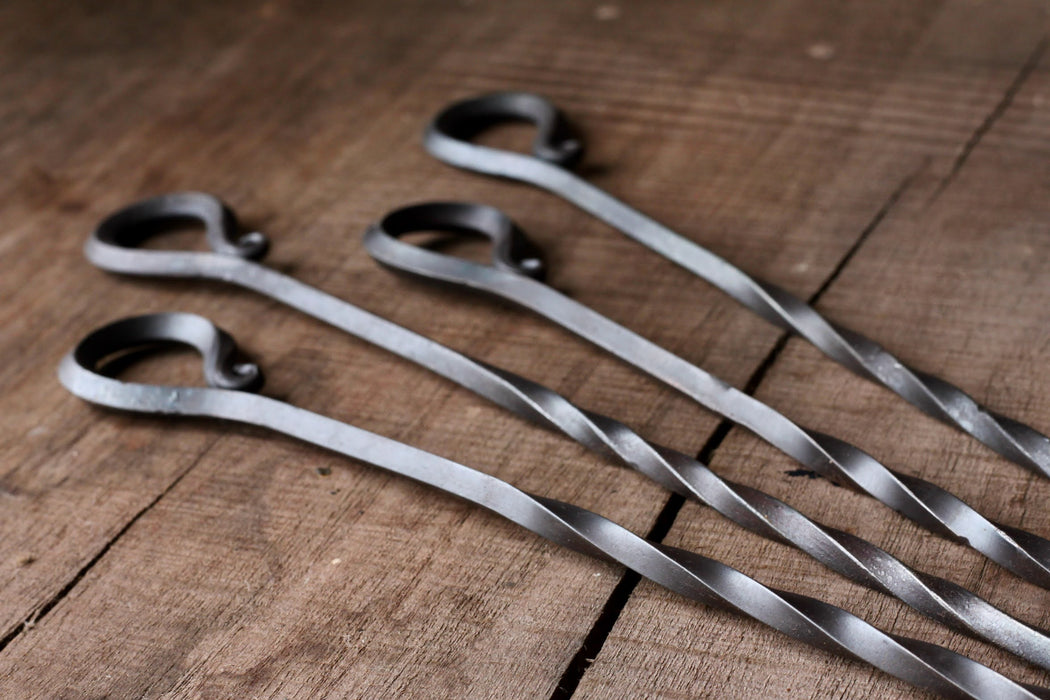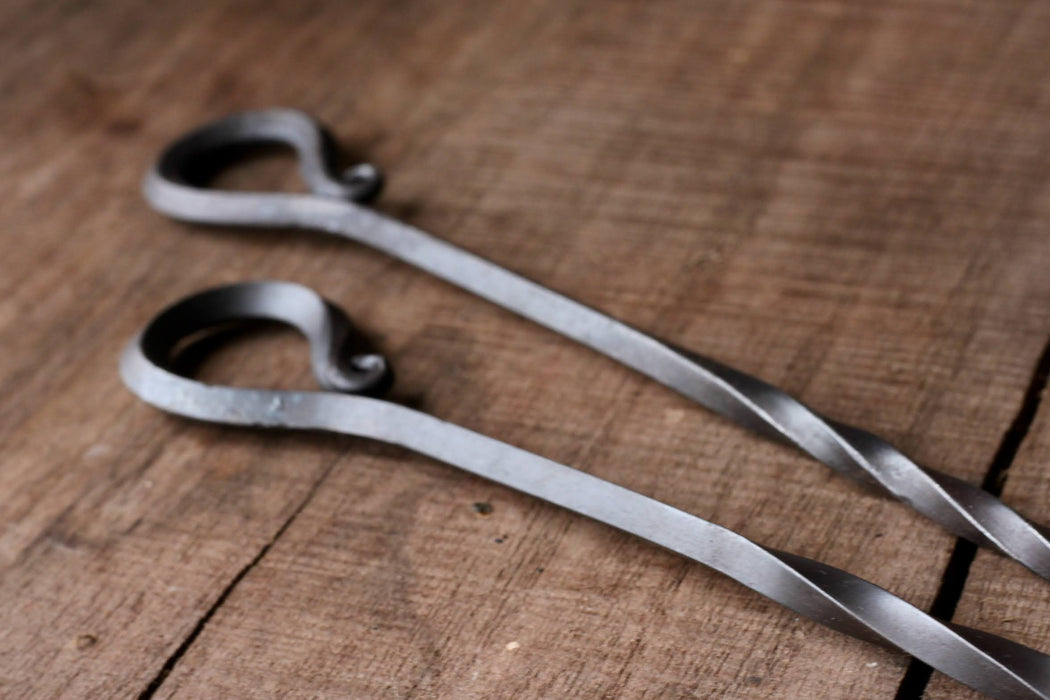 What's better than meat and vegetables on a stick? Easy, cooking them on a hand forged stick that doesn't burn or splinter! 
The perfect set of skewers for grilling outdoors or in your oven. Each skewer is hand forged in Maine using traditional blacksmith tools and techniques. They are twisted and feature a loop at the working end to allow for easy handling.
The skewers are finished in a linseed oil and wax combination, leaving a beautiful and durable finish that will protect each piece from moisture. The pieces can be seasoned and cared for similarly to a cast-iron pan, meaning they will last you forever if properly maintained. 
Each Skewer has 12" of working length, measuring approximately 14" total, including the looped handle.
The Skewers are available for purchase in sets of 2 or 4.
Wicks Forge cooking tools are finished in a similar method to seasoned cast iron cookware, and like cast iron pans, if used and cared for in the same manner will last generations. Hand Wash the piece after use (preferably without soap), and then coat with a thin layer of cooking oil after toweling them dry to prevent surface rust. Any surface rust that does form can be removed with a brillow pad, wire brush, or steel scouring pad. Once removed, reseal the piece with a thin layer of cooking oil. 
Click here to learn more about reseasoning your Wicks Forge cookware.
Cast iron
Great skewers work great! easy clean
Set of Skewers
Great quality skewers! Bought for my husband for our 6 year wedding anniversary gift (iron). Fast shipping as well!
Wrought Iron Skewers
Almost too beautiful to use!
Superb
The skewers are beautifully crafted and the perfect size and weight!
Very appreciated gift
Sent these as a holiday gift to family. They were very pleased with the craftsmanship and function; I loved sending a Maine made product across the country!
Skewers