Fireplace Tongs and Fire Poker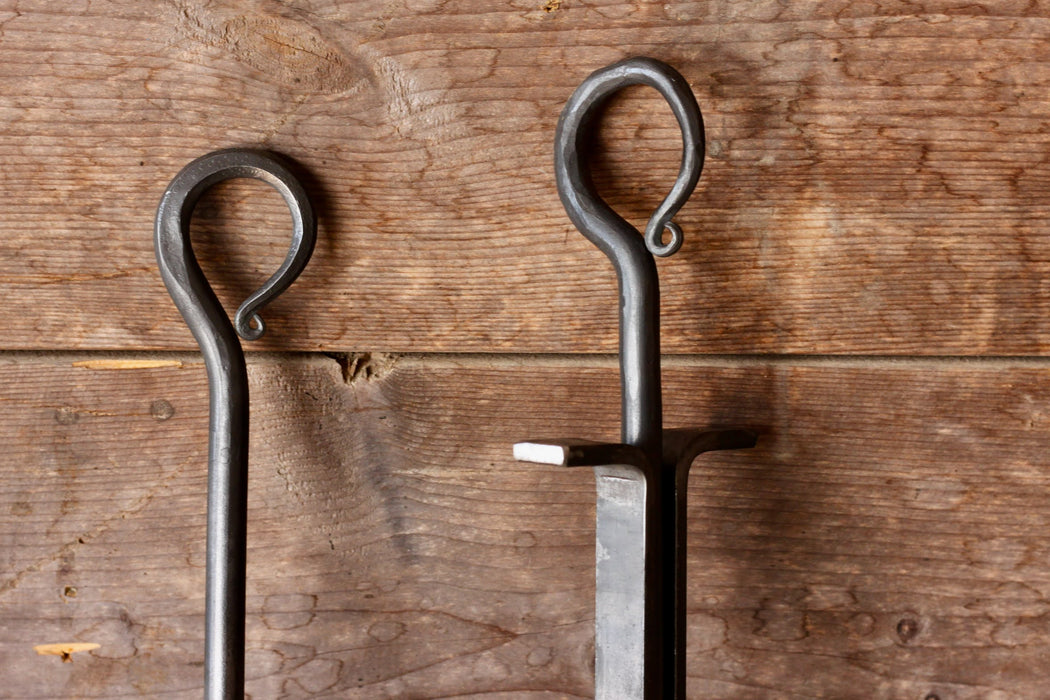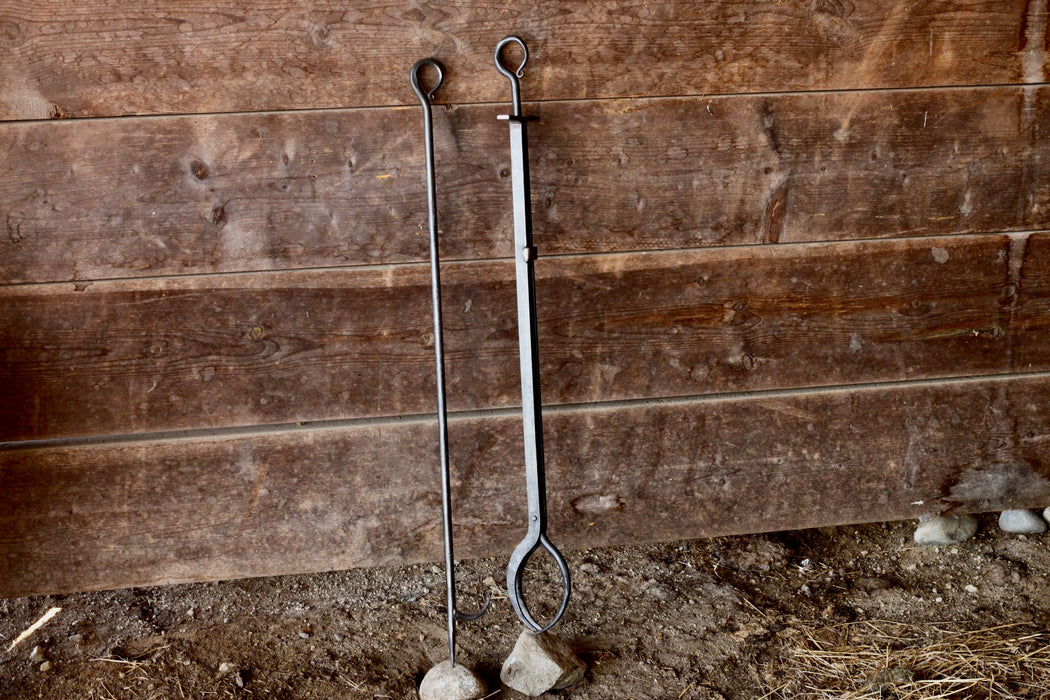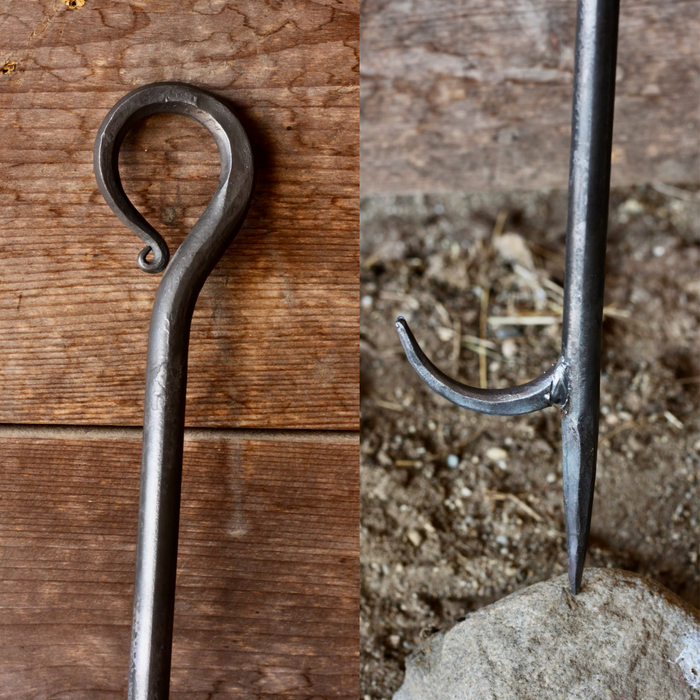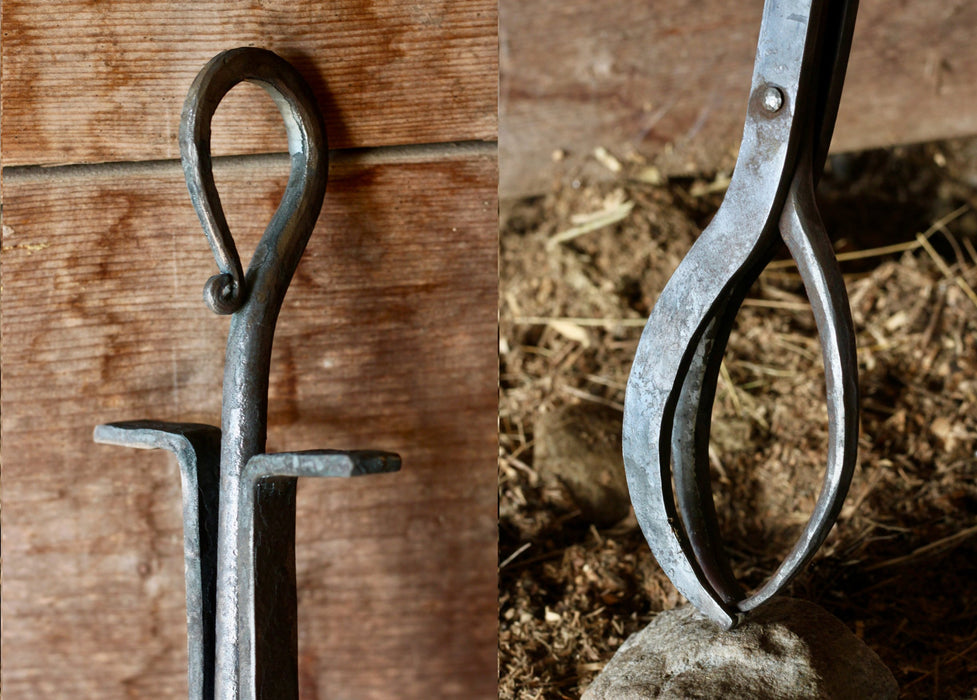 Name a better duo... we'll wait.
Get your two must-have fire tools, our 34" Fire Poker and Bestselling Fireplace Tongs, for a special reduced price. 
The Fire Pokers are 34" long and have the same traditional hand-forged curl detailing the handle as the Fireplace Tongs. The opposite end has both a poker and a hook to help you stoke any fire.
The Fireplace Tongs are a three-piece design for ultimate sturdiness and durability.
SHIPPING NOTICE
Due to new USPS policy, we can no longer ship items longer than 22 inches to PO boxes. If you include a PO box on your address, we will need another address or we will have to cancel the order. 
Care and use
About the finish
These fire tools are finished in a traditional blacksmith style known as "brushed and waxed." They are first wire brushed to remove forge scale (a thin layer of material that forms on the steel during the forging process), and then sealed with a natural wax finish. This method highlights the natural beauty of the steel surface only achieved through the forging process. 
Outdoor Use
The wax finish is not a paint and should not be exposed to prolonged moisture. If you wish you store your fire tools outdoors, we recommend spraying the piece with a high heat paint such as Rust-Oleum® High Heat Spray Paint obtainable at your local hardware store. This will prevent rust over time (the pieces will still function fine when rusty if you prefer a weathered look). This spray paint can be applied directly to the piece.
Removing rust and resealing the tools
The surface of steel can tarnish or rust over time depending on humidity levels and exposure to moisture. The tools will still function with this surface rust. If you wish to preserve the original look of the piece, surface rust can be removed with a brillow pad, wire brush, or steel scouring pad. Once removed, reseal the piece by rubbing a thin layer of any household oil such as vegetable oil over the newly cleaned surface.
Top Quality and service
I enjoyed everything about my experience with Wicks forge. Their website is clean and clear. Their service is courteous and prompt. Most important the products are beautiful and functional.
Excellent!
Love these. Took them camping and they were perfect.
Well made, and really functional!
These are beautifully made, and the tongs are the best I've ever used - they work flawlessly! I can pick up big log, and tiny embers with equal ease. It's taken our fire tending to the next level! :-)
Fireplace tools
We love the tools. Beautifully made.
Fireplace Tongs and Fire Poker