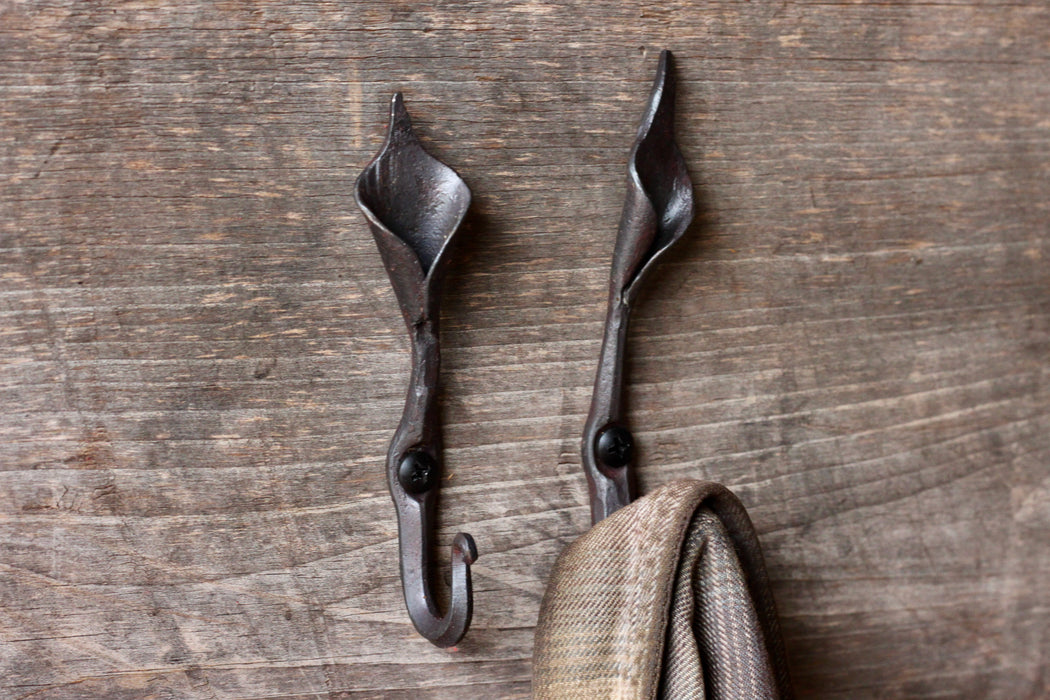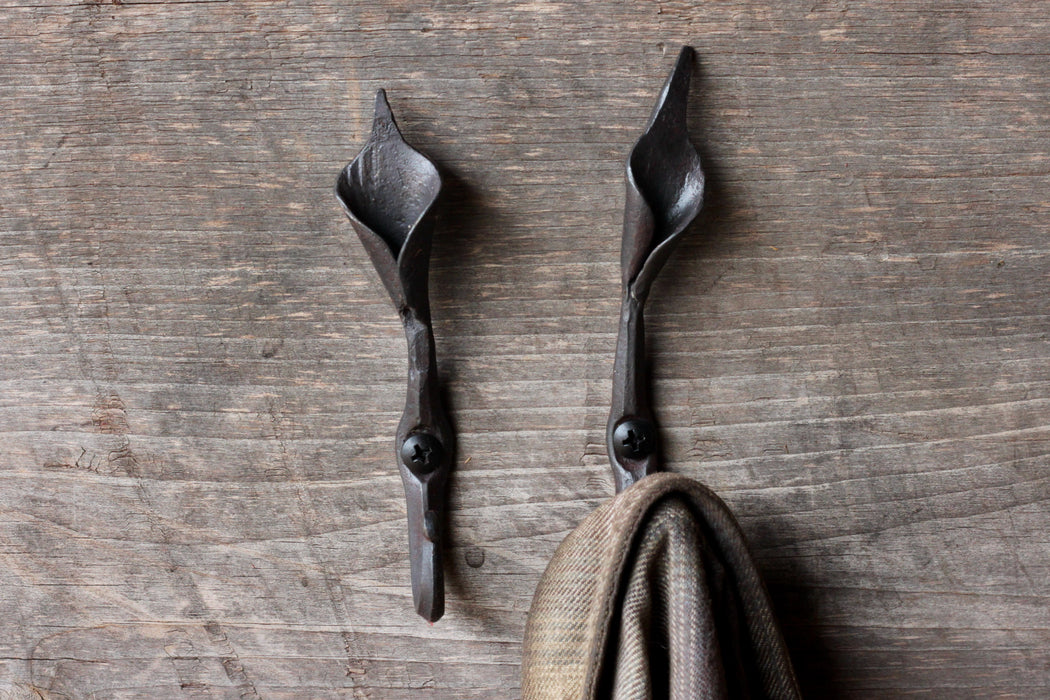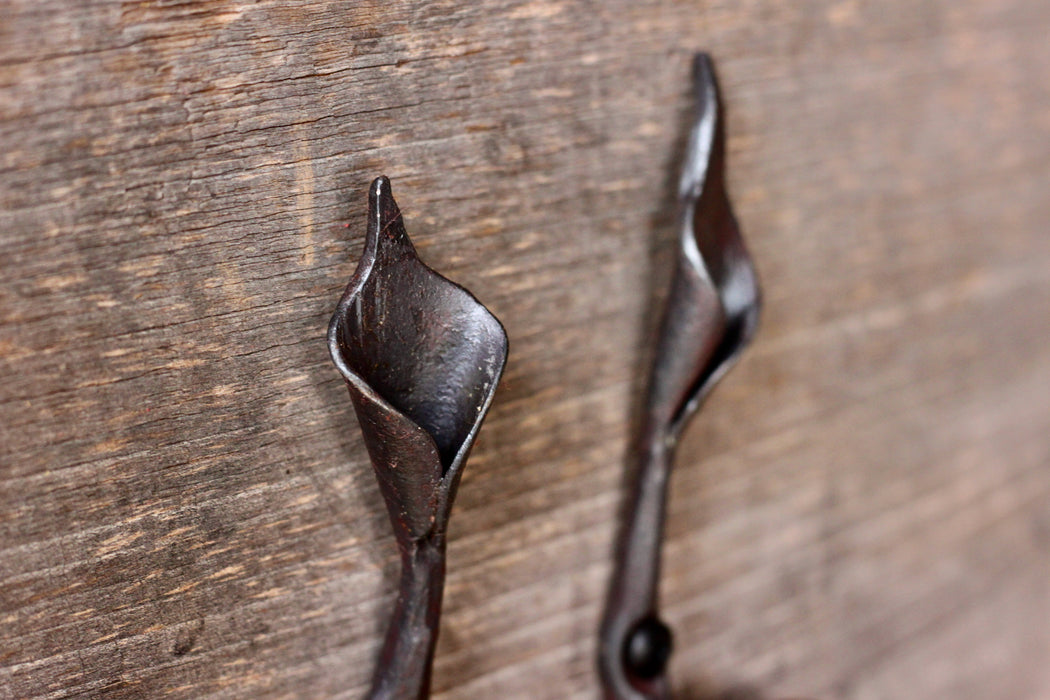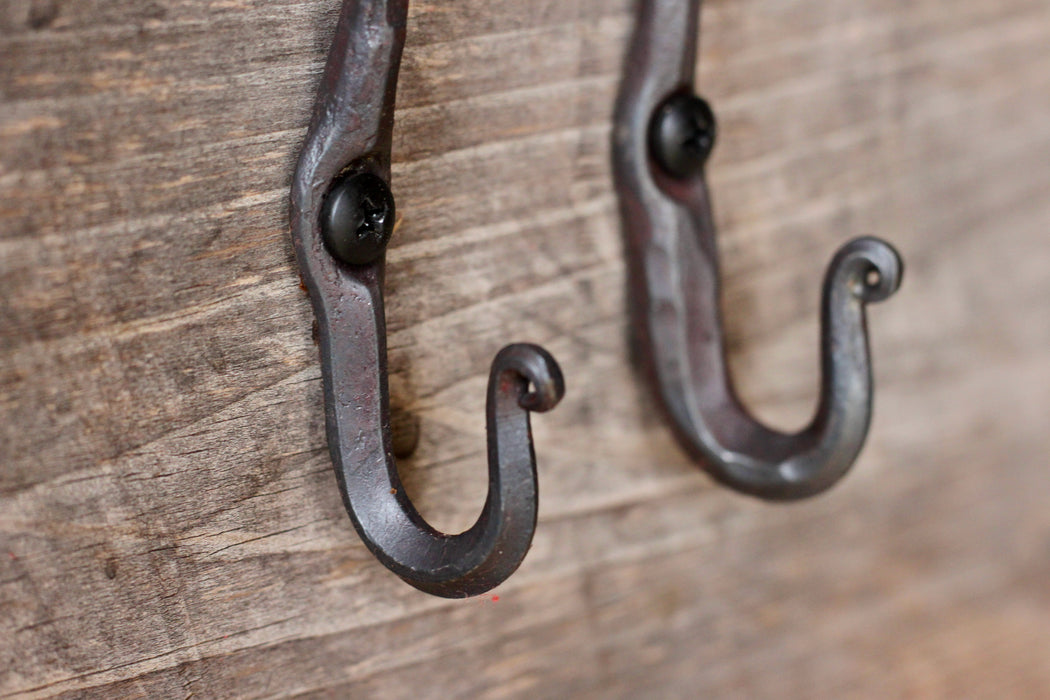 Introducing the Mini Calla Lily Hook, a new edition of a design from our Limited Series product line. 
Each hook is handmade using a combination of traditional and modern blacksmithing tools and techniques and measures approximately 5" x 1".
These pieces are forged out of one piece of ⅜" square starting material. The flowers are roughly formed, flattened, and then their pedals are wrapped and shaped by hand while hot, making each flower a tiny one-of-a-kind sculpture. 
The Limited Series features new pieces that take a bit of extra time to make or involve new designs and techniques. These pieces can be whimsical, a prototype, or something we've been experimenting with for years, but is not yet part of our normal production catalog.To share these with you, we launched this series of limited run pieces. These items will last you forever! But we may not be making them for very long.
Happy with purchase. Calla Lily is slightly bent which was ok, but not what I expected. Good quality piece.
Stunning
Lovely lily hook! Creative products everywhere.
Beautiful Beautiful Beautiful
These pieces are beautiful works of art. I'm giving them as a gift, and I couldn't be happier. I know my sister, a master gardener, is going to love it. So pleased. I'm going to include the article from the American Lifestyle magazine where I learned about Nick Wicks Moreau and his family's blacksmithing legacy.
As I have not yet received the package, I am unable to provide feedback
Peace Lilly Hooks
I gave these as a gift for hanging cutting boards. They are absolutely gorgeous!
Mini Calla Lily Hook