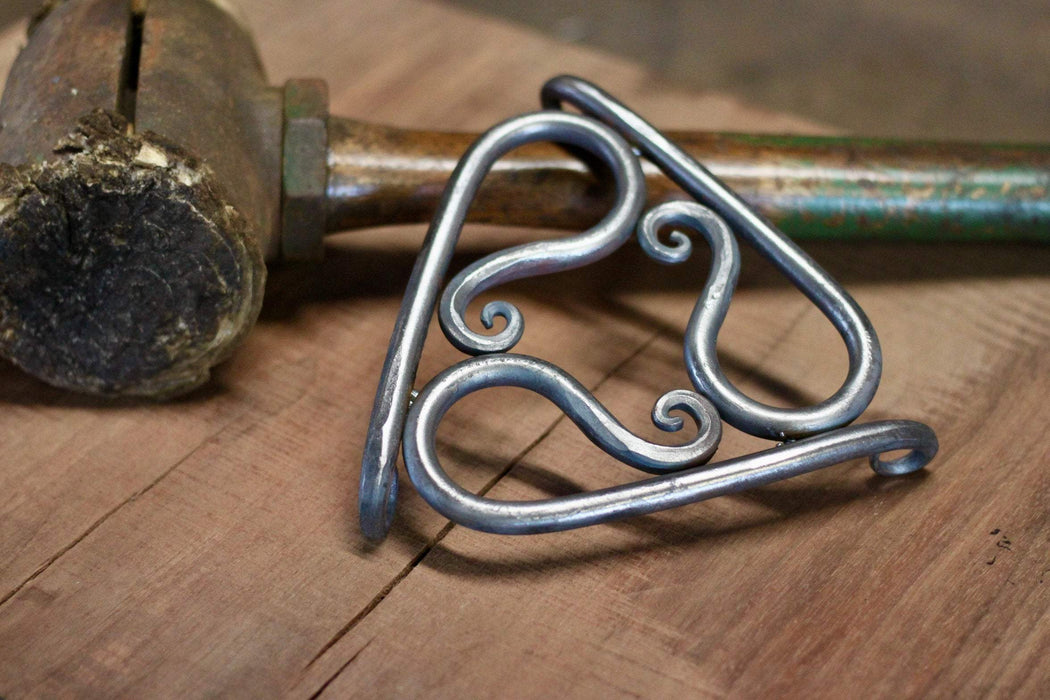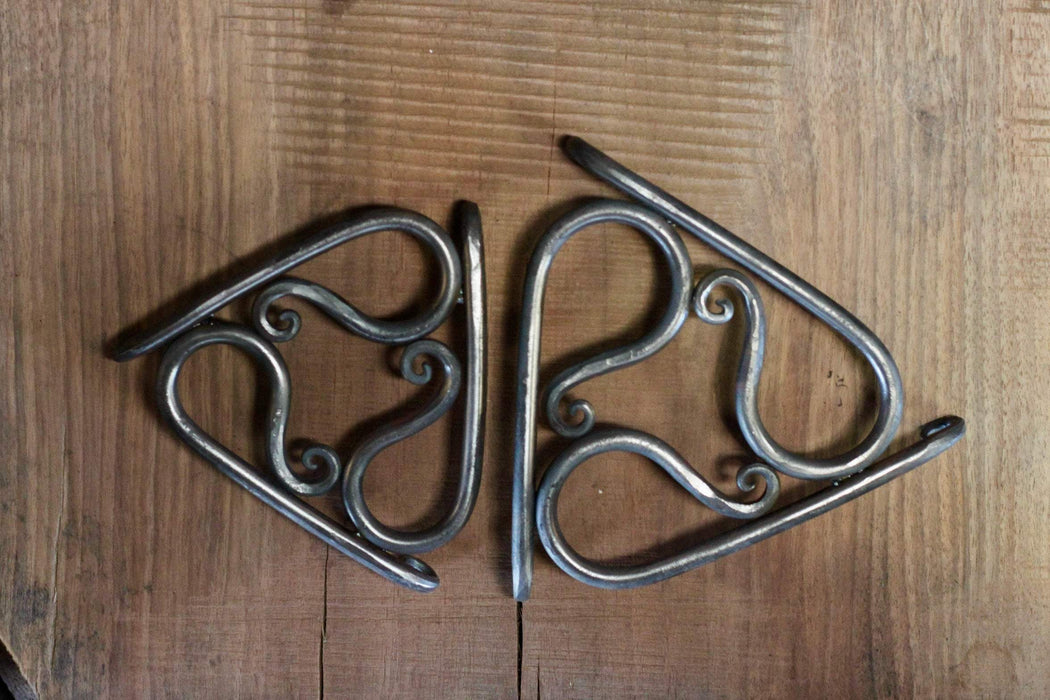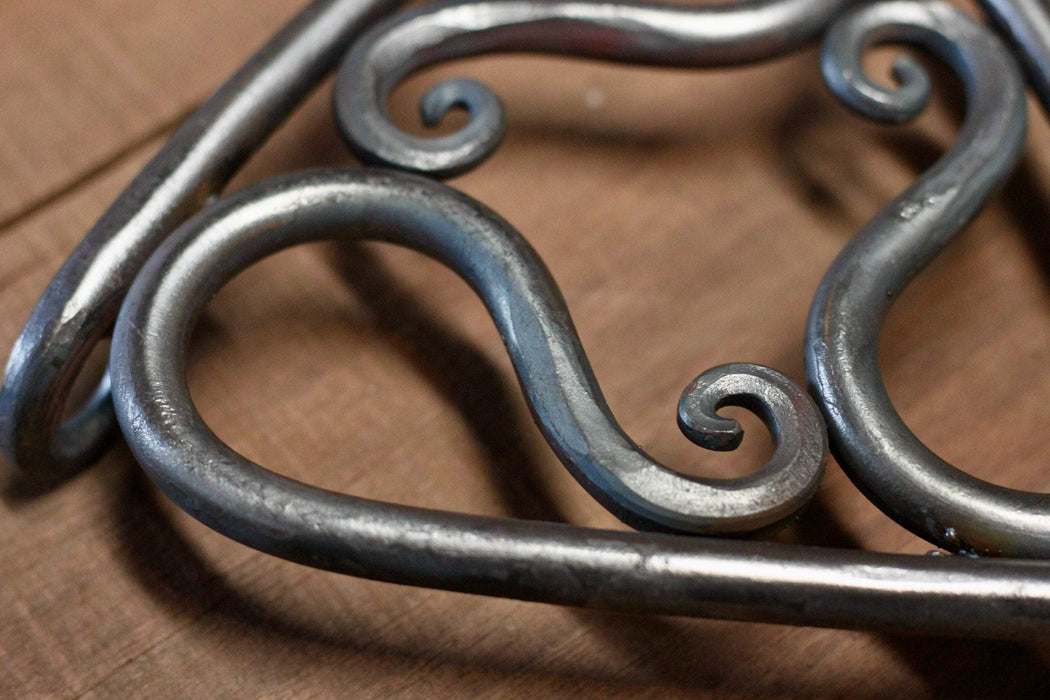 Hot pots deserve hot-looking trivets! These trivets are handmade using a combination of traditional and modern blacksmithing techniques and serve two purposes. During mealtime, they will protect your table or counter from heat and during non-mealtimes, they will protect your table or counter from looking dull.
The trivets are available in two sizes. The smaller trivets are approximately 5 inches (125 mm) on each end, while the larger ones are approximately 7 inches (150 mm) on each end.
The trivets are forged from steel and are finished with a wax polish to help seal and protect them from moisture.
Bitchin knife
Love it. Love the way it looks and I feel so hunter-ish when I use it.
Beautiful trivet!
Love it! It's the second one and we couldn't be happier, what a great addition to our table no matter what the occasion!
Beautiful!
These trivets are not only functional, but beautiful works of art! I keep 2 of these beauties displayed on my kitchen counters and easily accessible for use.
Beautiful craftsmanship
Trivet fits perfectly on my wood stove
Quality
The trivet is extremely well made. Very good welds with no sharp edges. I'll be giving these as presents. I'll probably buy 10 next Christmas. If I find I need another I won't be buying it anywhere but here. You should too, you won't be disappointed. Happy New Year everyone!!
Trivet Pot Holder