Egg Spoon - Curled Handle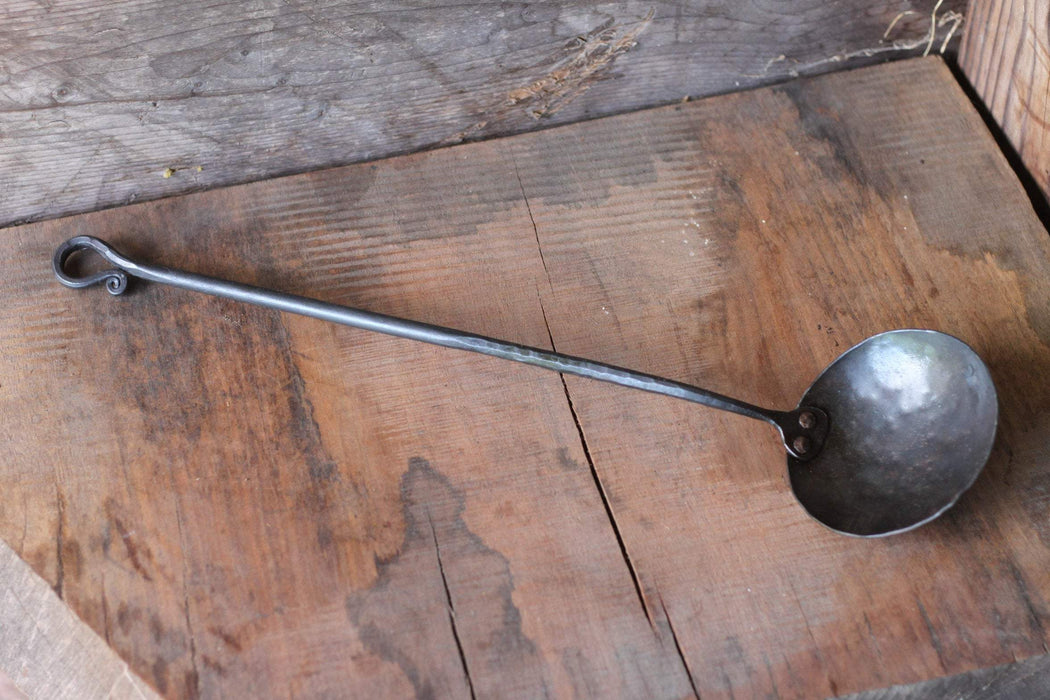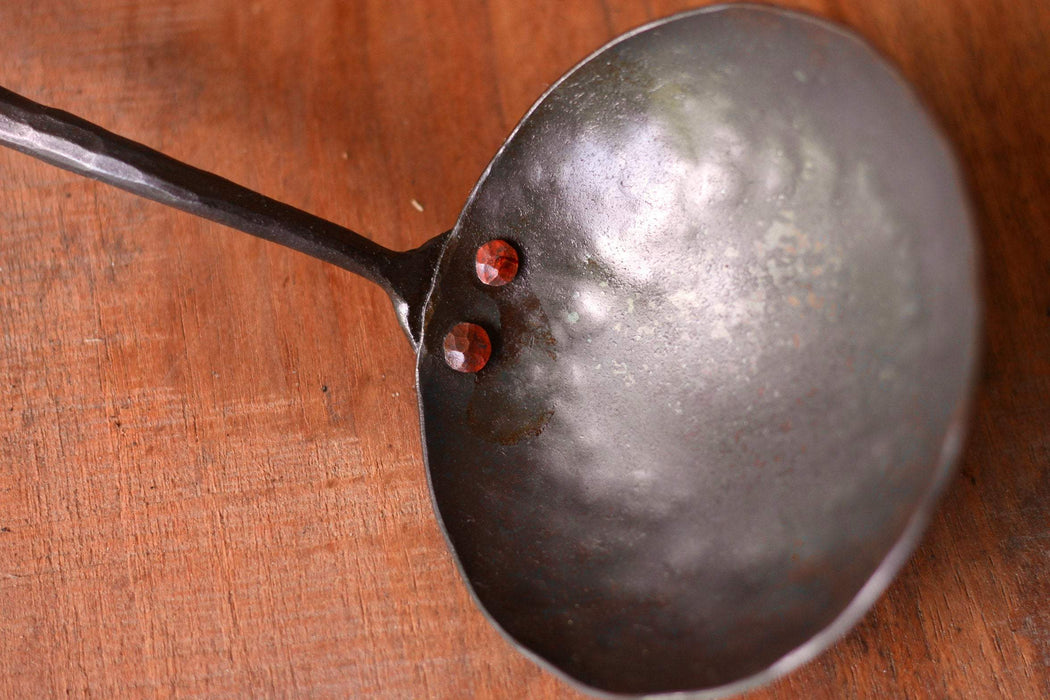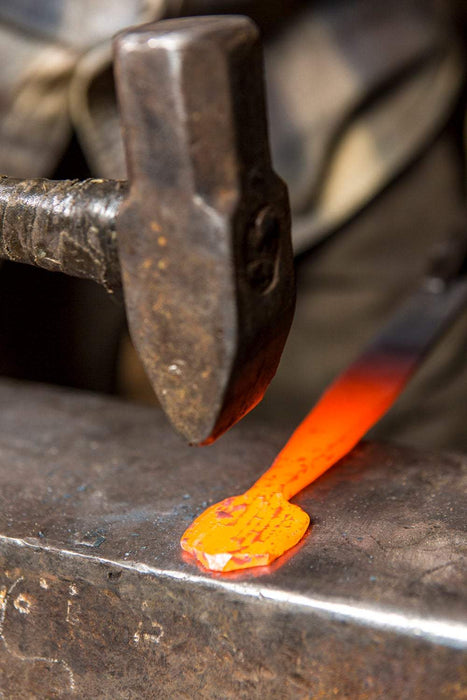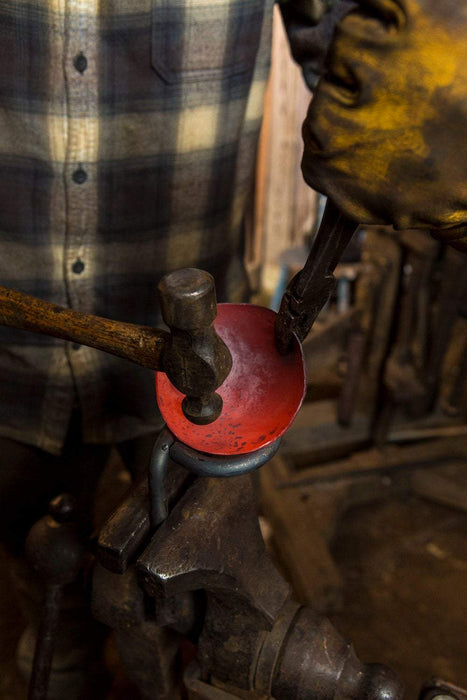 Join the cooking revolution with this hand-forged egg spoon.
This egg spoon is made using a combination of traditional and modern blacksmithing tools and techniques. The top of the handle has a nice organic curl and the spoon is attached with two copper rivets.
The cooking spoon is pre-seasoned with oil just like a cast iron pan, all it needs is butter and an egg to get cooking.
I can attest from personal use that these little spoons make a mean fried egg.
The egg spoon handle is curved to match the dish so that it can be left flat on the counter while the egg cooks if you are cooking over a stove instead of an open fire.
The handle is 14" and the dish of the spoon is 4  ½" in diameter, for a total length of 18".
Wicks Forge cooking tools are finished in a similar method to seasoned cast iron cookware, and like cast iron pans, if used and cared for in the same manner will last generations. Hand Wash the piece after use (preferably without soap), and then coat with a thin layer of cooking oil after toweling them dry to prevent surface rust. Any surface rust that does form can be removed with a brillow pad, wire brush, or steel scouring pad. Once removed, reseal the piece with a thin layer of cooking oil. 
Click here to learn more about reseasoning your Wicks Forge cookware.
Form and Function
Tho I have yet to use the spoon to cook an egg over an open fire, I love the way it looks and the weight of it. Here's hoping it will cook a perfect egg over an open fire.
Perfect egg spoon
This was a gift to my daughter. She has wanted an Alice Waters egg spoon and this is it. The perfect egg over an open fire😍 Many thanks
Good quality and beautiful
The hand forged egg spoon is just what I was looking for. It weighs just under 16 oz, it has the copper pins and a beautiful handle. I couldn't wait to use the spoon and it did not disappoint.
Gives a good spoon Ladle
Good egg ladle and a hell of a weapon leggo my egg O that hurt
Egg Spoon - Curled Handle