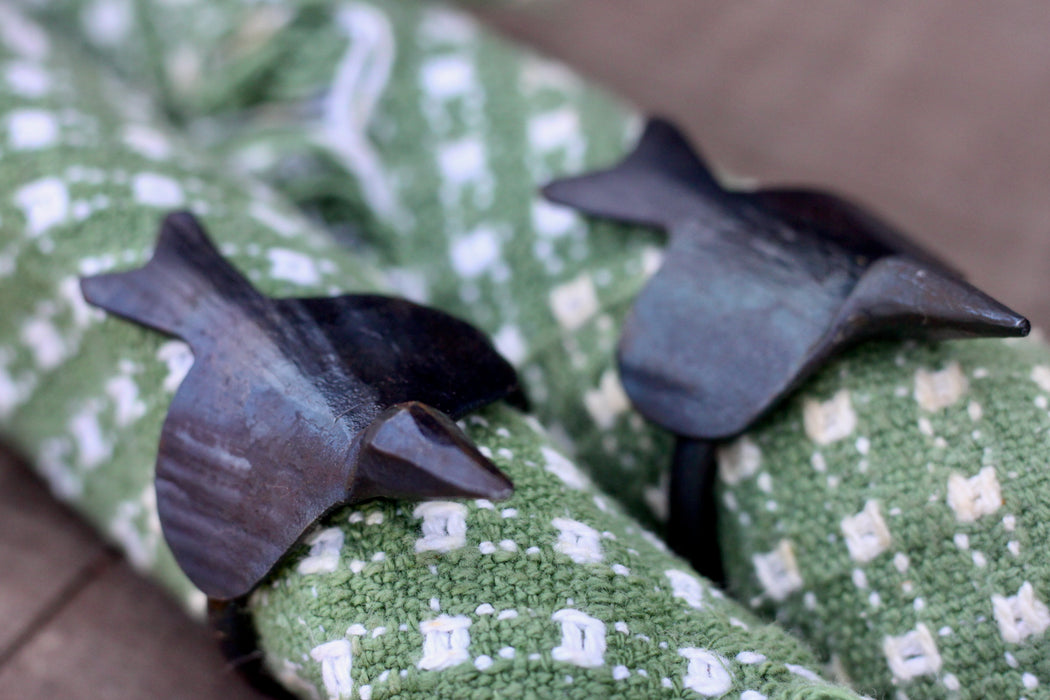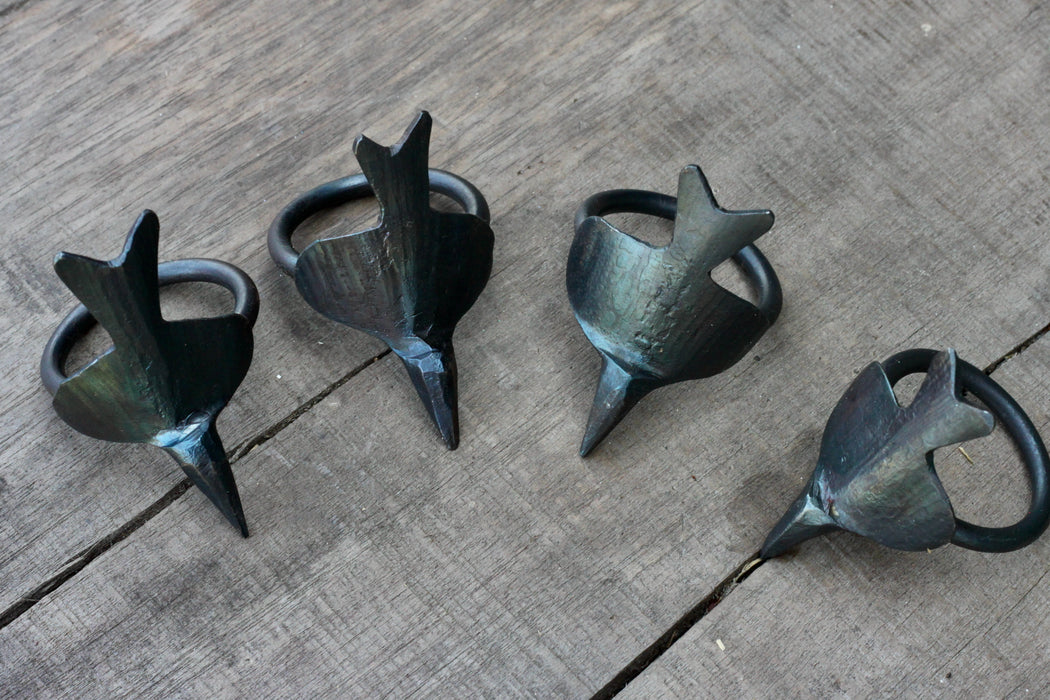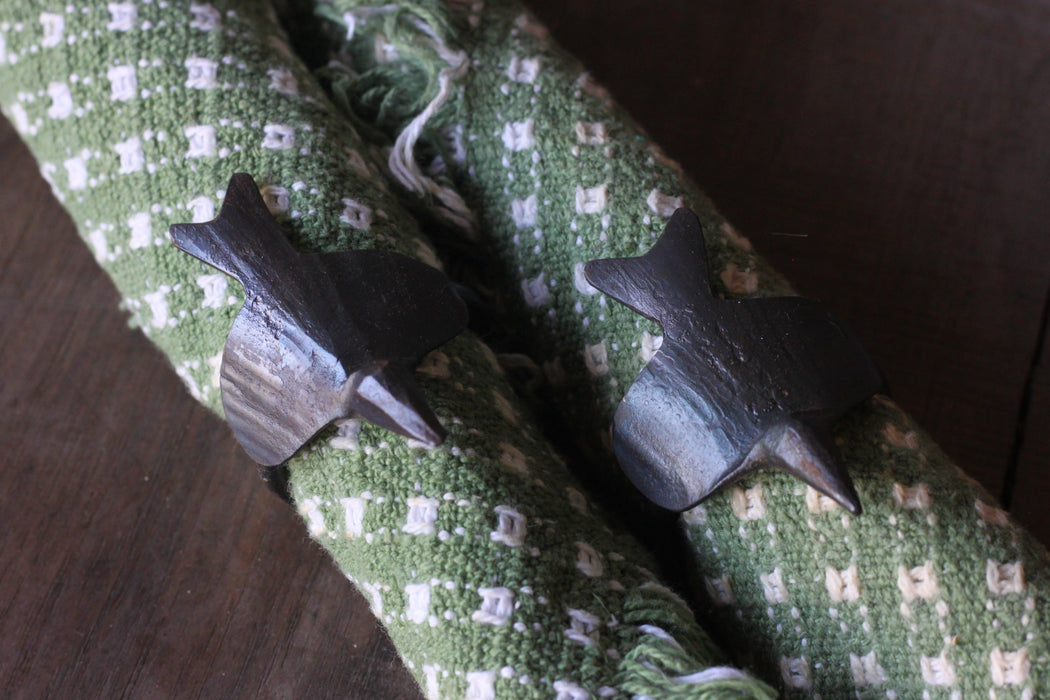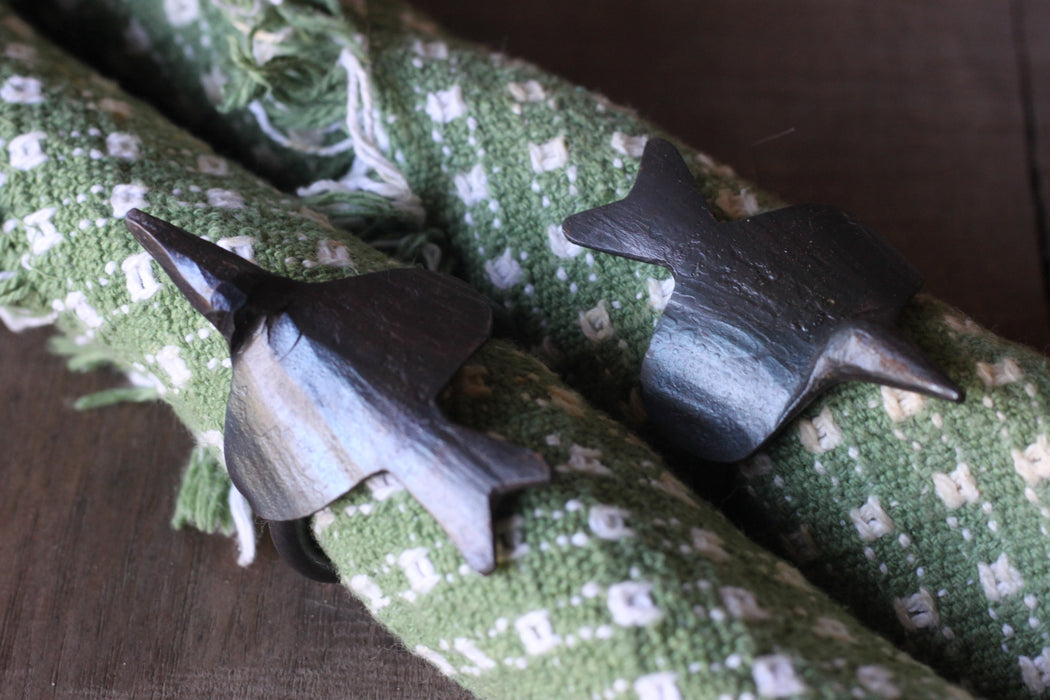 These little birds will actually keep your napkins from flying away. They provide a unique touch to the table that is sure to be a great conversation starter at your next dinner table.
Handcrafted in Maine using traditional and modern blacksmithing tools and techniques and finished in a linseed oil and wax coating, these birds will last your family for generations. 
The napkin rings are sold as a set of 4.
Size: 1.25 inch (32 mm) diameter gap for napkins 
This product was designed and made by Wicks Forge blacksmith Jonah Lettney-Harvey. See more of his work @maplehillmetalworks.
a lovely Christmas gift that will be appreciated.
I'm always looking for different & unique gifts. Wicks Forge is the place to go.
Bird Napkin Ring Set