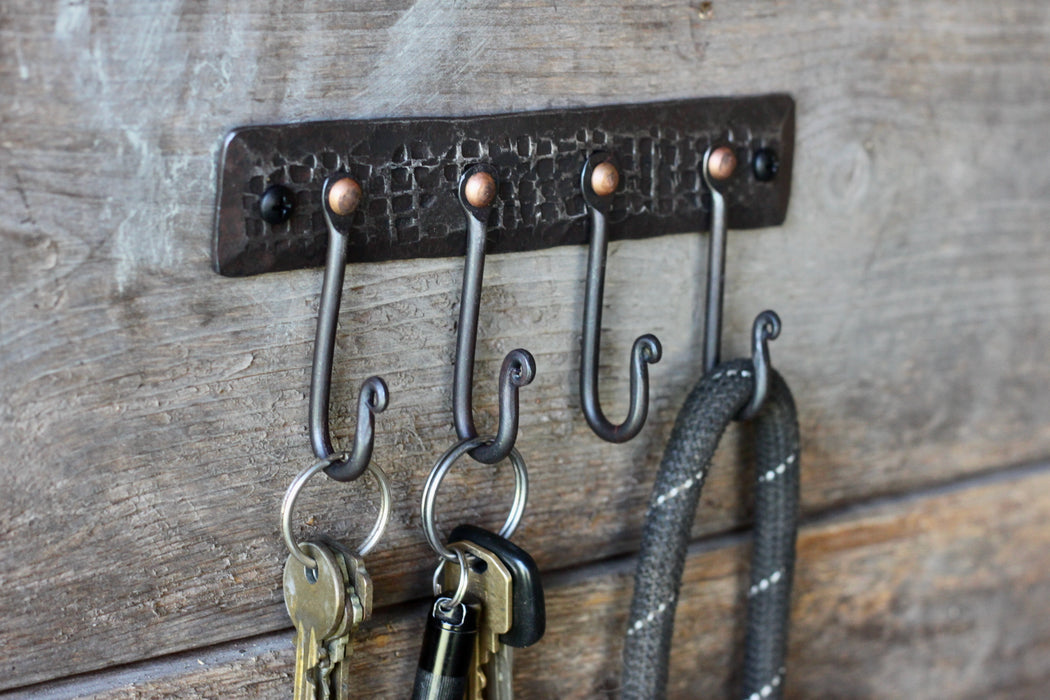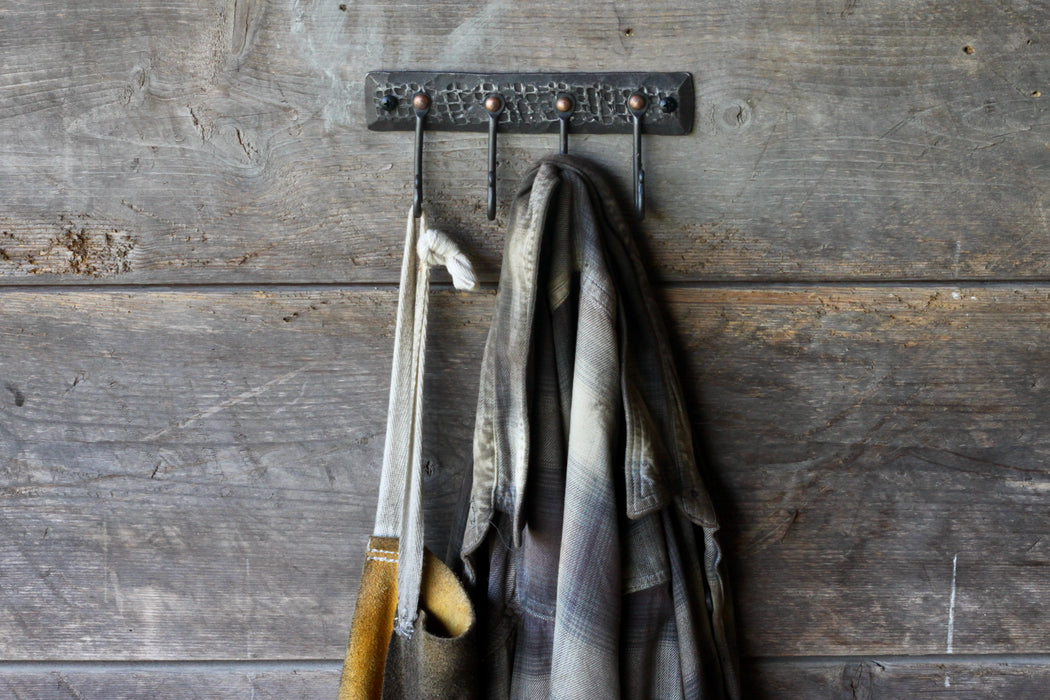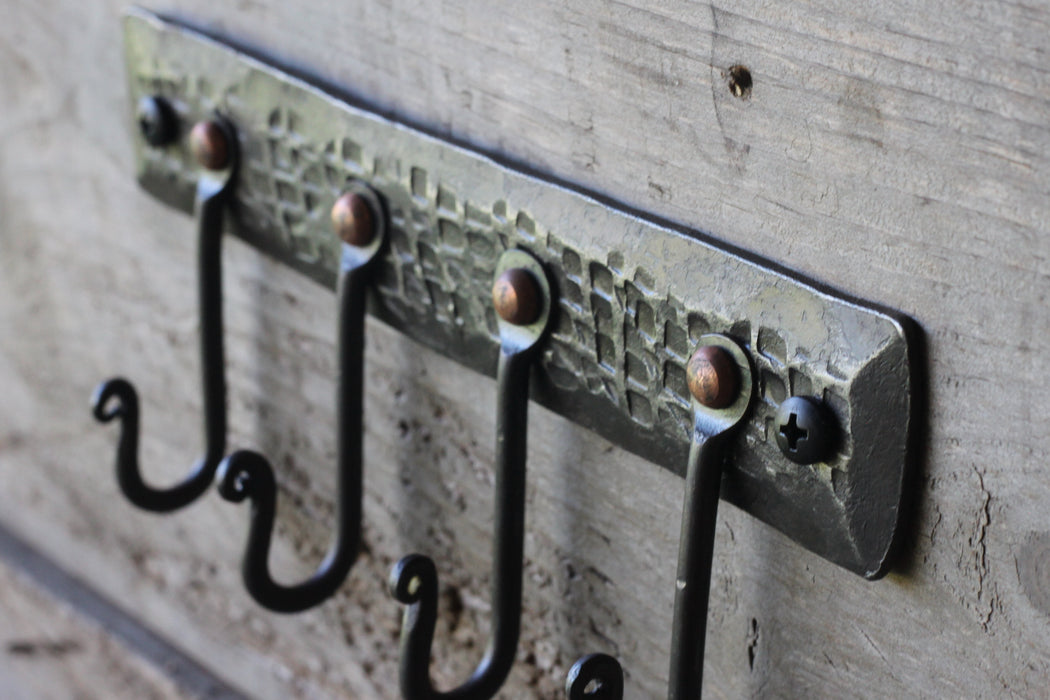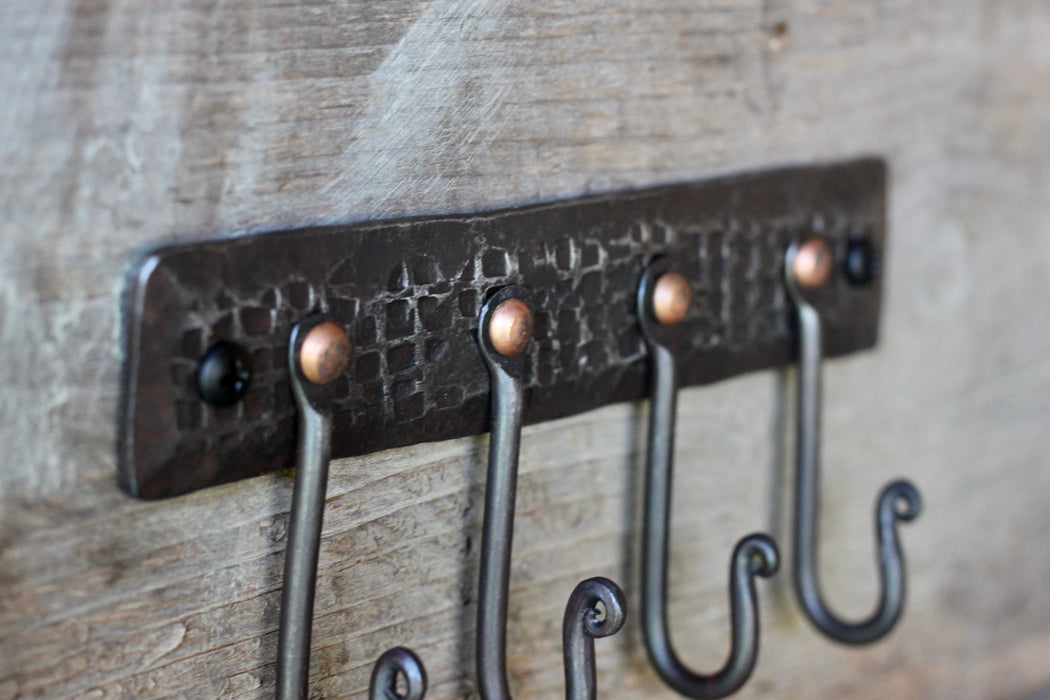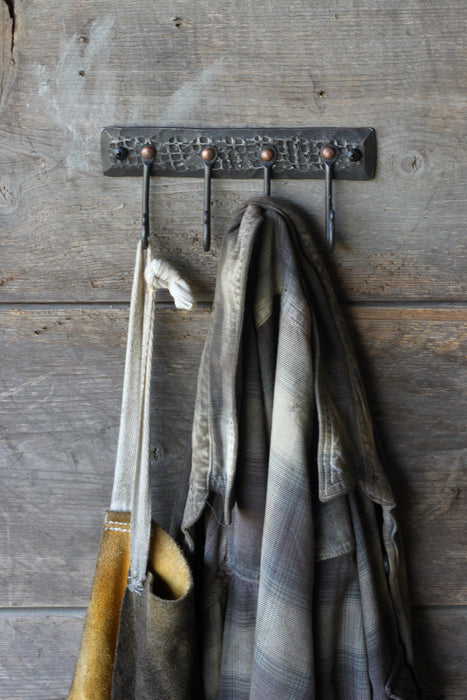 These hooks are perfect for keys, the dogs leash, and even doubles as a mini coat rack (it's super sturdy).
Each piece is handcrafted in maine using traditional and modern blacksmithing tools and techniques. The back panel has a decorative "webbed texture" which we forged using a special texturing hammer and the hooks are connected with copper rivets.
Key rack is 7.5 inches wide (190 mm) 
Hooks have a ½ inch gap (12 mm)
Incredible work
I am blown away by the handcrafted products from Wicks Forge. This is my second order and they rate 5+ star the whole way!
Beautiful!
This rack is perfect for hanging keys and our dog's leash. It's so unique and interesting to look at. I love it.
Webbed Texture Hook Rack