Hand Towel Rack - Leaf Design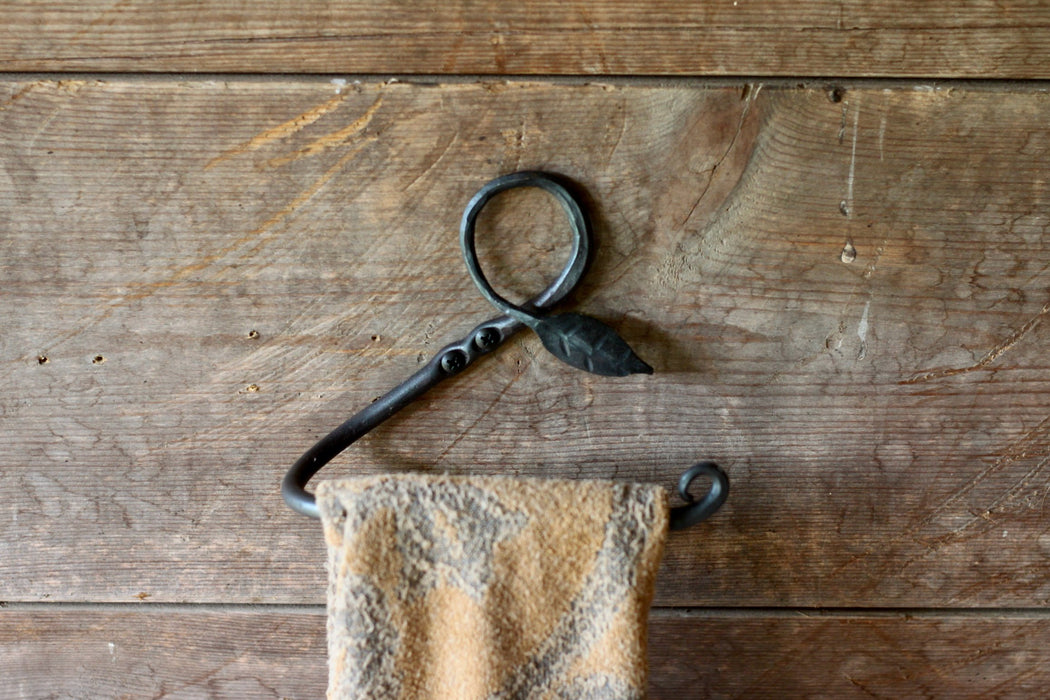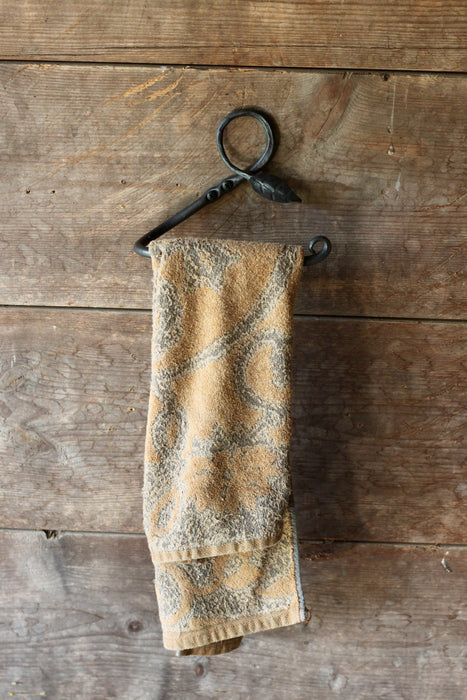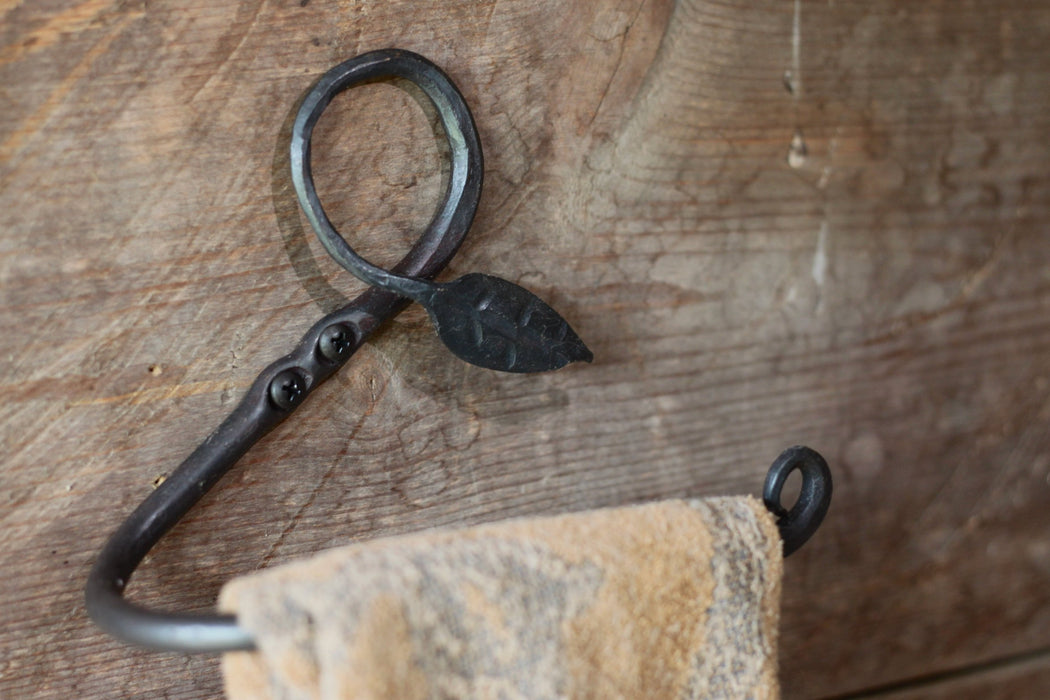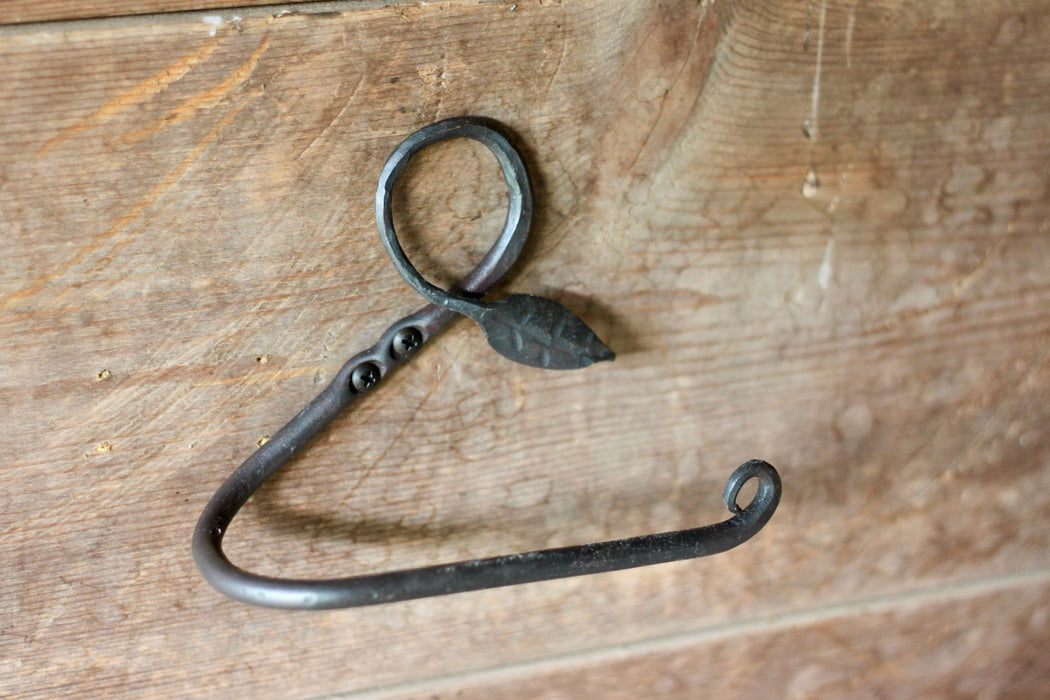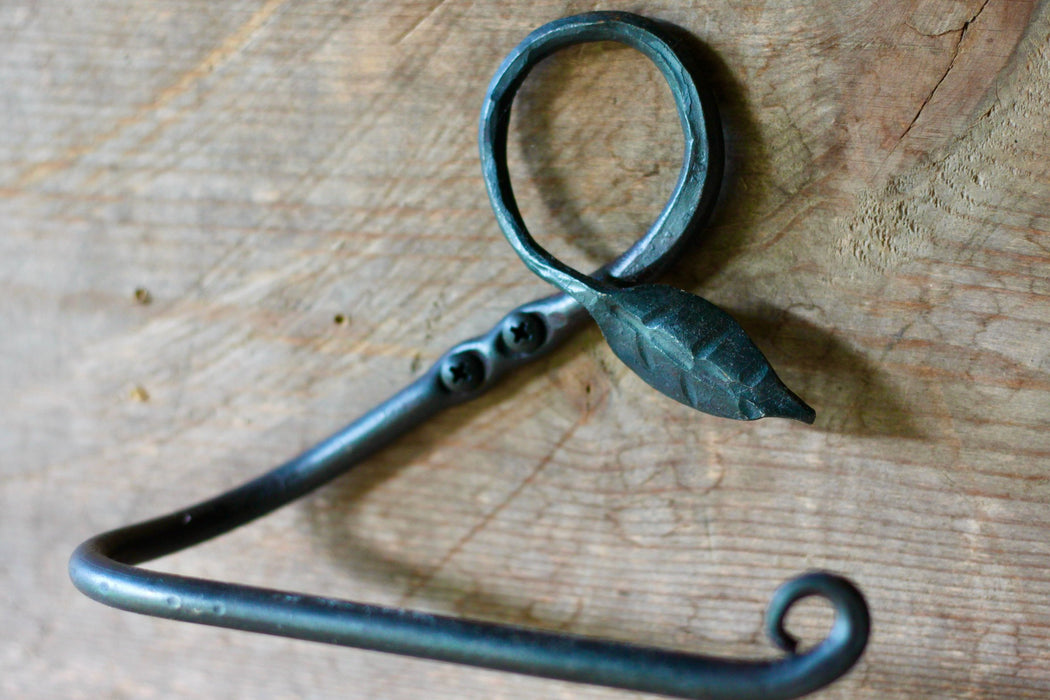 Spruce up any kitchen or bathroom with these blacksmith forged hand towel holders.
These towel hooks are handcrafted in Maine using traditional blacksmithing tools and techniques.
They are made of steel and coated with a linseed oil and wax solution.
The measurements of these towel rings are approximately 6" (150 mm) tall, 7" (175 mm) wide, and 3 ½" (87 mm) deep. They come with two matching screws for installation.
Beautifully Made
We have a historic home circa 1850 and we just redid our bathroom. I chose these hooks because of their style and aesthetic. They're perfect and fit in so beautifully with our home. Craftsmanship is outstanding, too.
Fabulous craftsmanship
We had to return one item for larger size of the same and the exchange was seamless. Nick's work is creatively designed and appealing to the eye. I would purchase from him again in a heartbeat!
Very Creative
Really nice rack with a nice look. Kind of looks country but refreshing. I wanted something different and I got it. Makes a big difference. Well done. Is heave so you will need to use anchors of fasten to a stud in the wall.
Woodland Theme
Still in the process of upgrading a bathroom. Went from an undersea mural(painted by my children when they were small) to woodland (stenciled by my grandson). Looking for interesting pieces to tie in I came across this. Very excited to place it.
Hand Towel Rack - Leaf Design