Personalized Keychain Bottle Opener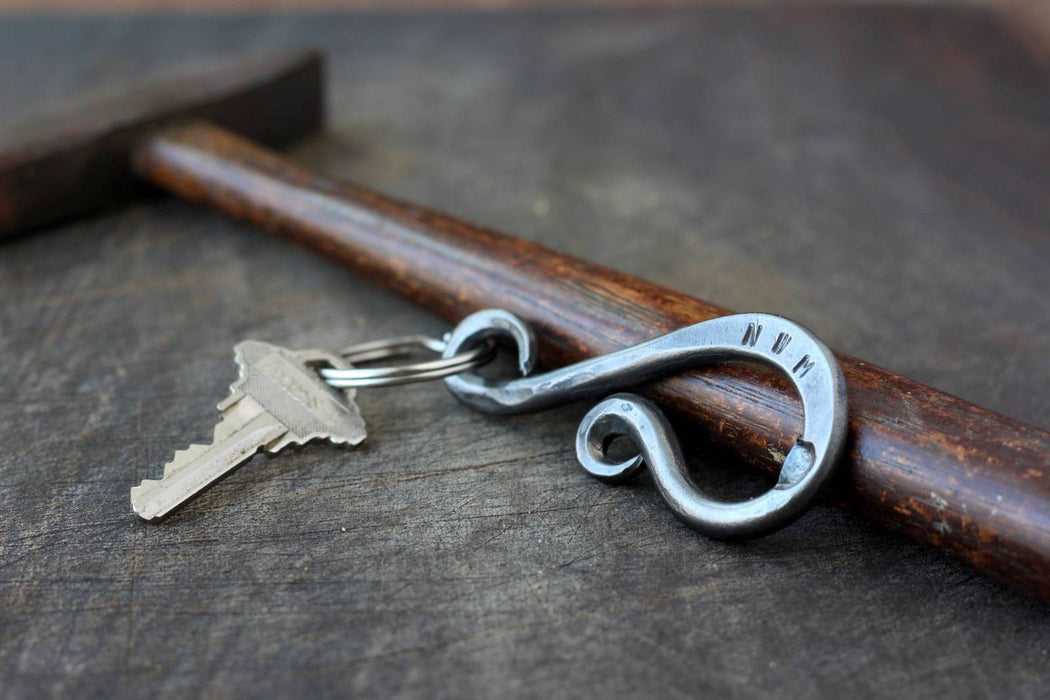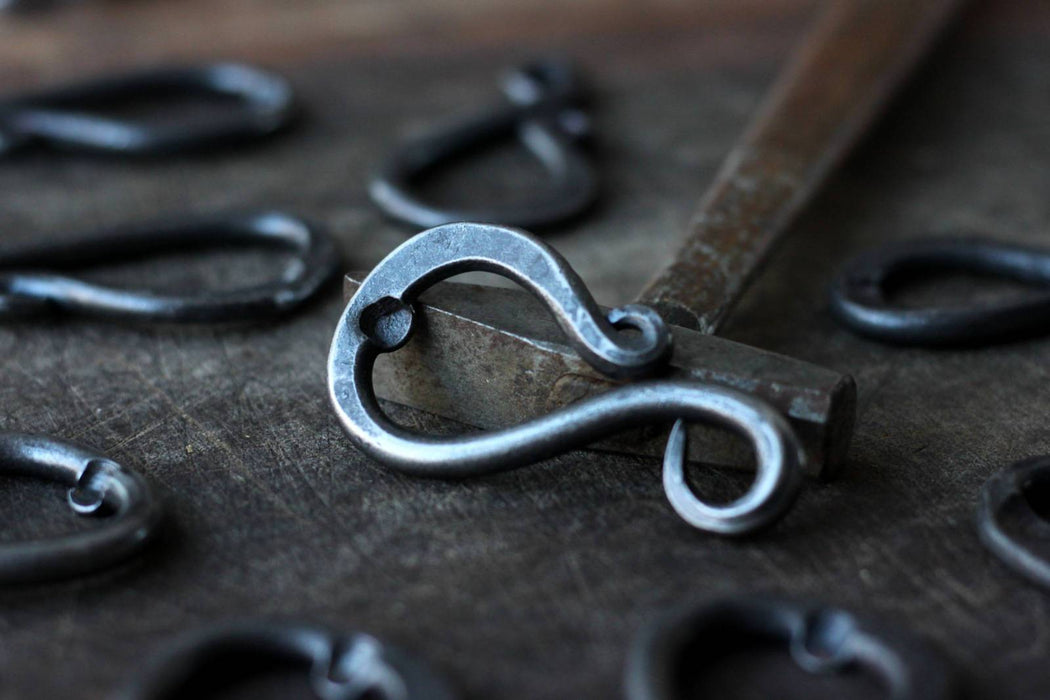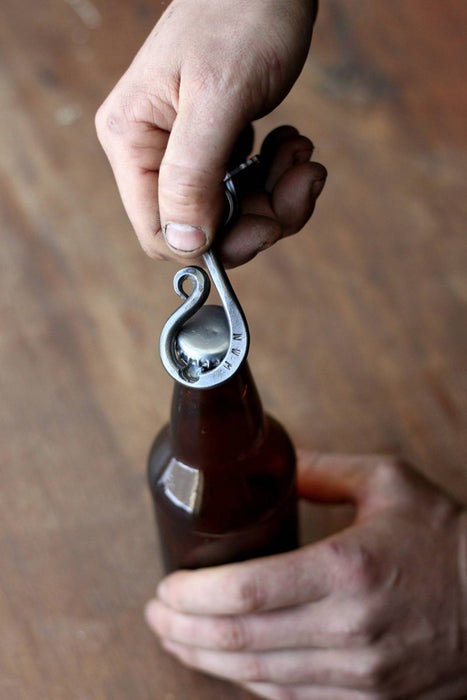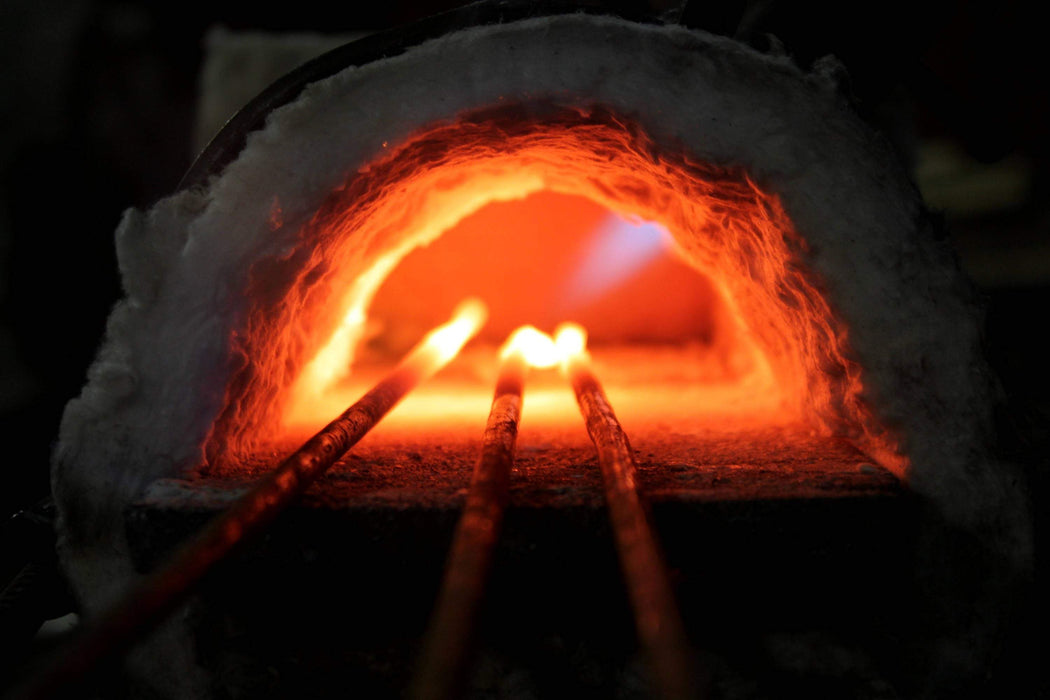 What's more satisfying than opening and cold beer/soda? Opening it with a custom blacksmith bottle opener of course! 
These are wee lil bottle openers made in the traditional blacksmith fashion. Each one is about 3 inches long and has a loop on the end to be used to attach it to a key ring.
The opener can be personalized with initials or with a name up to 8 letters. Please make a note of the personalization when placing the order.
The design is both interesting and discrete, making your opener into a mini art piece.
Great Quality
A personalized piece of artwork
Personalized Keychain Bottle Opener
Perfect Gift
I bought this as a little gift for my husband and he loves it! It feels (and looks) so sturdy. His initials were a nice personalized touch.
Personalized Keychain Bottle Opener