Personalized Letter Opener Bundle - Leaf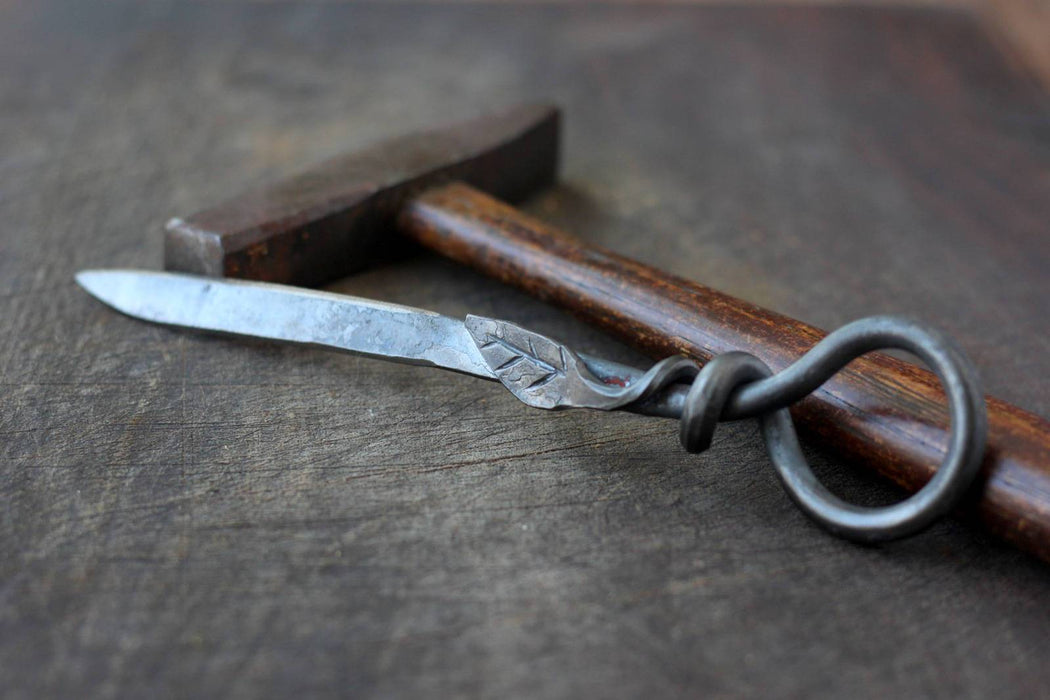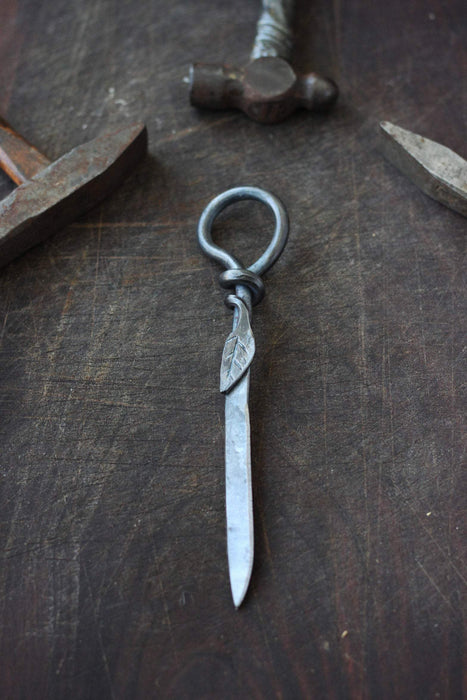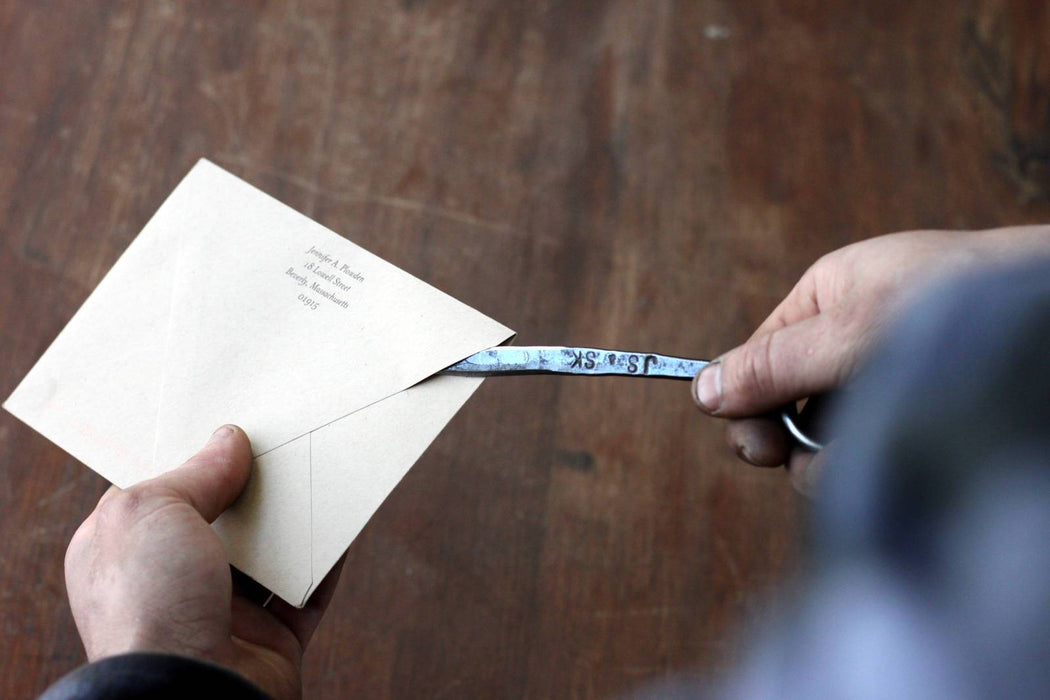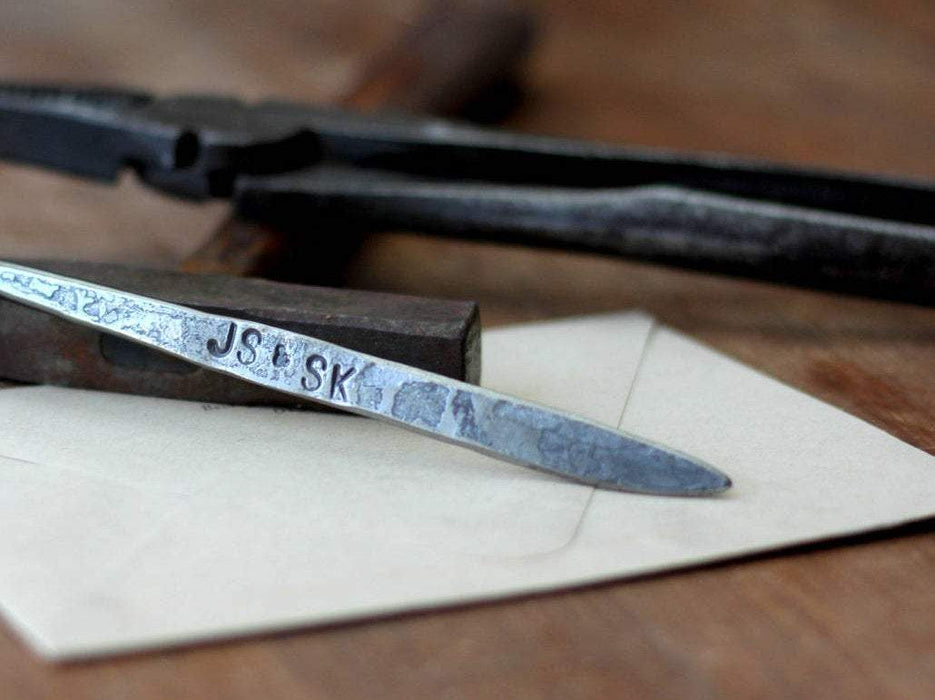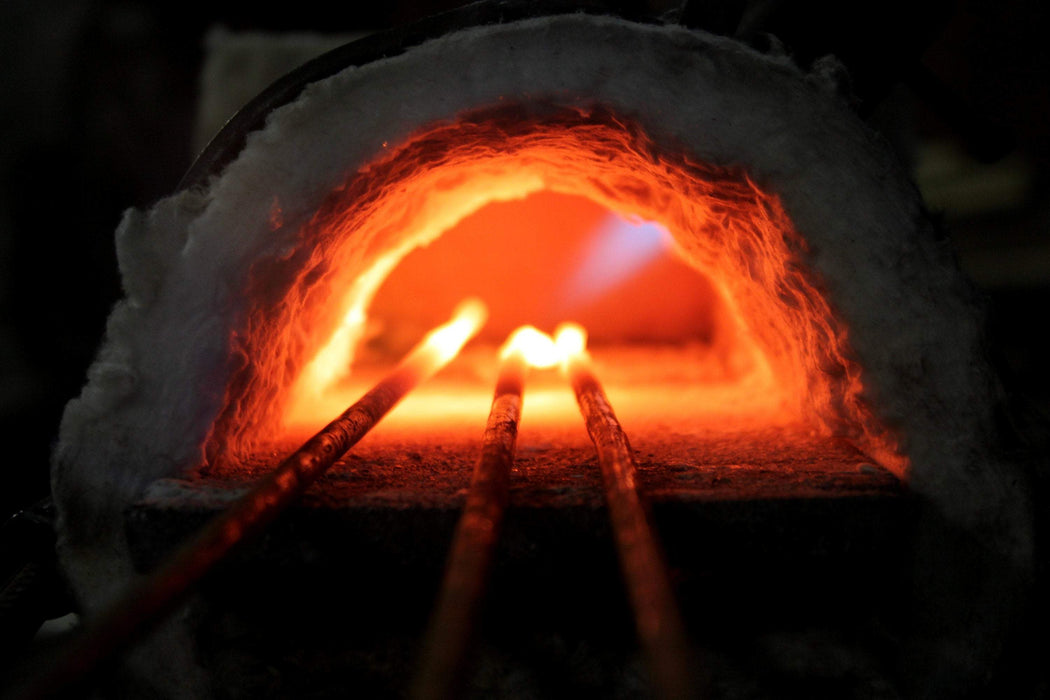 These elegant leaf letter openers are a great way to memorialize your upcoming wedding or special event! 
They are hand forged and are about 8 inches long. Since each letter opener is handmade, they may vary in size-- however this means your piece is guaranteed to be one-of-a-kind.
Each metal letter opener is finished in a combination of linseed oil, beeswax, and turpentine, which leaves a smooth dark finish on the piece.
You can choose to have your envelope opener personalized with a set of initials, a name, or a short message, up to 10 characters. Please specify the personalization you would like during as you checkout. 
If you wish to have different personalizations on each bottle opener, please contact us directly so we can have this done for you.
If you would like to order a smaller quantity, please see our listing for the Personalized Letter Opener - Leaf.
Forging is the process of heating metal to increase its malleability and then working it in various ways, often with a hammer and anvil. When steel is heated and worked a dark material called scale forms on the surface of the metal. Once the forging is completed, most of the scale is removed through wire brushing the surface. This gives a nice silvery finish, which is sealed with a wax coating.
NOTE: Wicks Forge is moving! We won't be offering personalizations during this transition period. We appreciate your patience and understanding during this time.
Personalized Letter Opener Bundle - Leaf