Waffle Pattern Copper Scoop - 2 Tbsp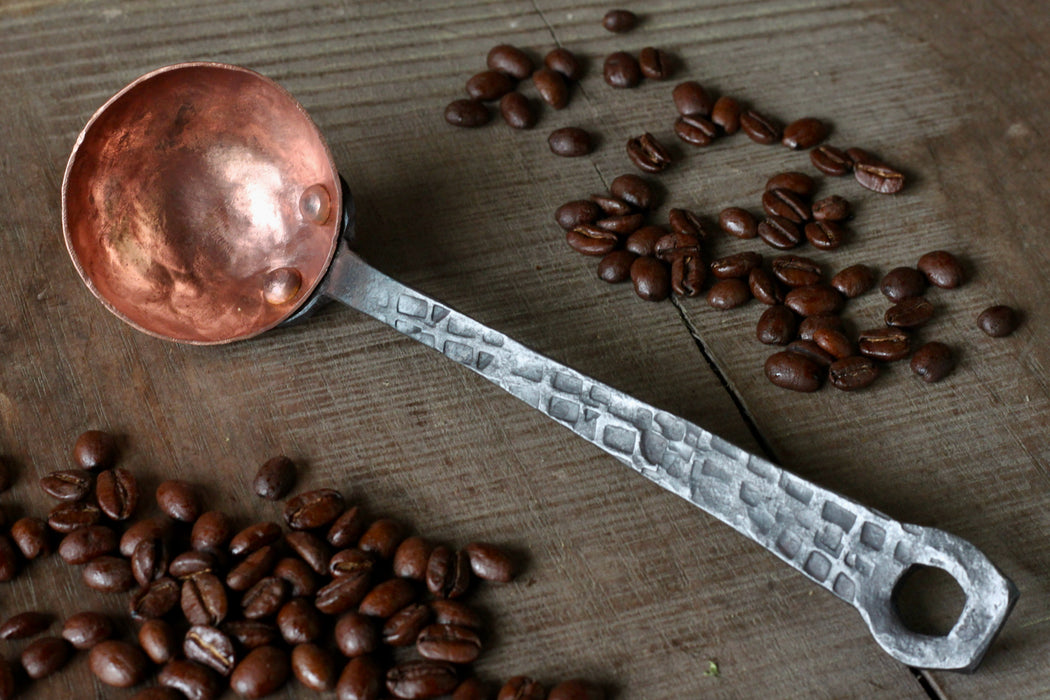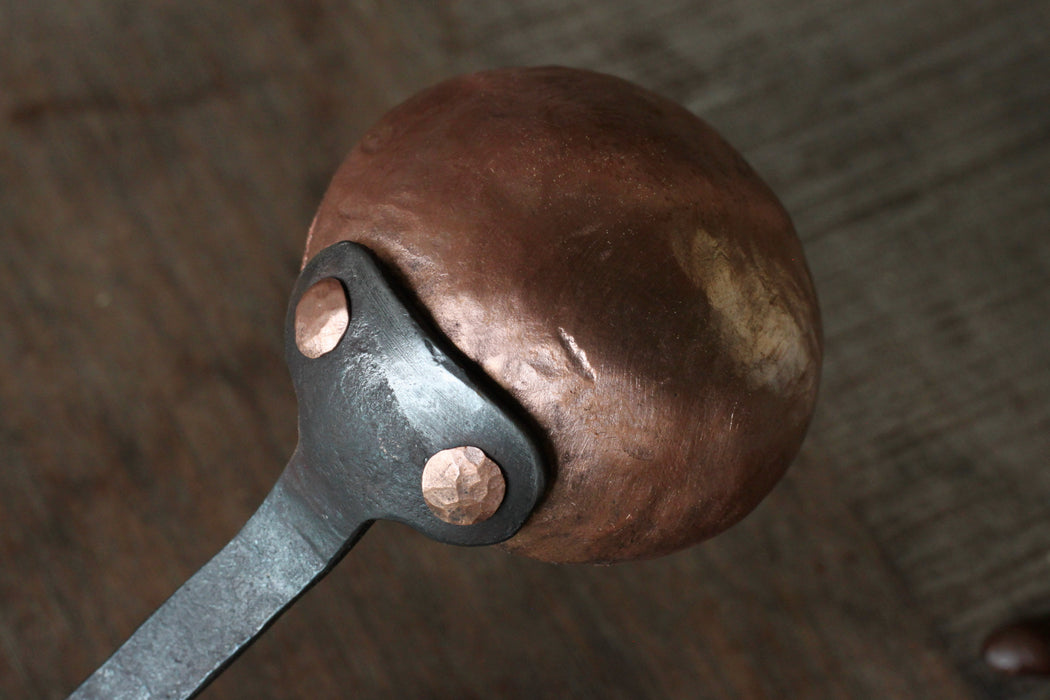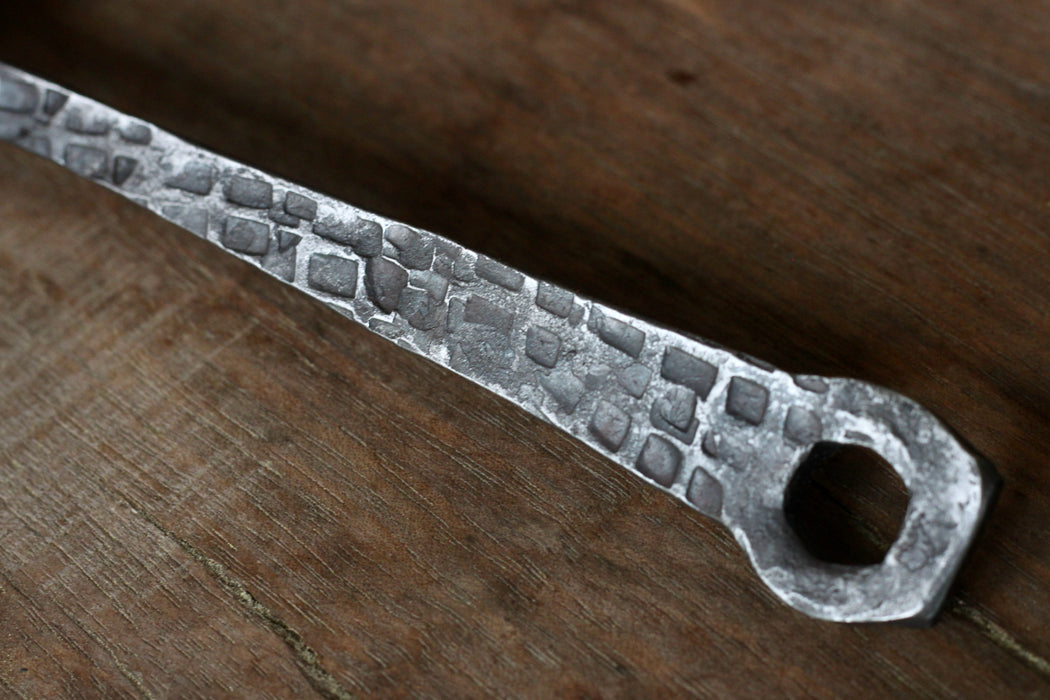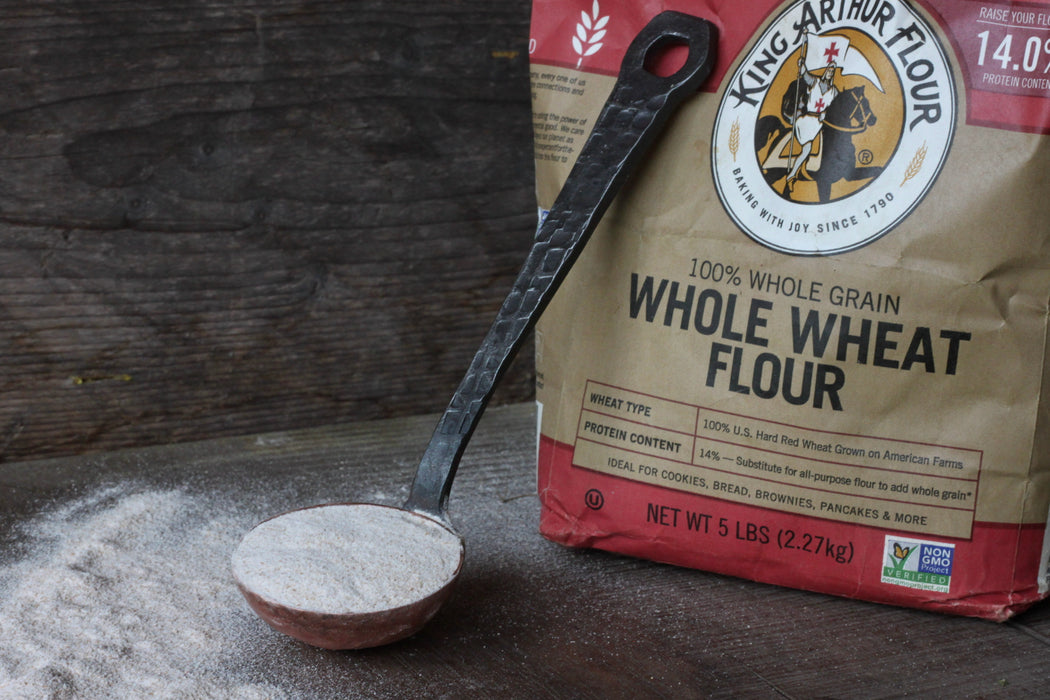 Add a scoop full of goodness to every meal with these Waffle Pattern Copper Scoops.
The handles are forged steel with a durable linseed oil and wax finish, finished with a beautiful waffle textured handle. The copper scoops are dished (rounded) by hand and riveted to the handled with copper rivets.
The handle has a punched hole perfect for hanging, so you can display these limited run pieces. The handle-to-spoon connection is angled giving you easy access deep into the bottom of the coffee bag or flour jar.
Note: Since these are handmade and each piece is unique, the 2 Tbsp measurement is approx. and may vary slightly.
This scoop was designed by Wicks Forge blacksmith Kiran Chapman. Check out more of his work somametalwork.com.
Handle 6"
Cup 2" x 1" deep
Total length 8" 
The Limited Series features new pieces that take a bit of extra time to make or involve new designs and techniques. These pieces can be whimsical, a prototype, or something we've been experimenting with for years, but is not yet part of our normal production catalog.To share these with you, we launched this series of limited run pieces. These items will last you forever! But we may not be making them for very long. 
Quite nice
Bought it for looks, It hangs on my Leaf rack also purchased from Wicks Forge. That little guy is quite nice for loose tea or coffee.
Copper utensils
Would like more types of utensils; skimmer, slotted spoon, spatula, etc.
Thank you!
Beautiful scoop!
This is really lovely and well made. It does hold two tablespoons as stated.
Waffle Pattern Copper Scoop - 2 Tbsp