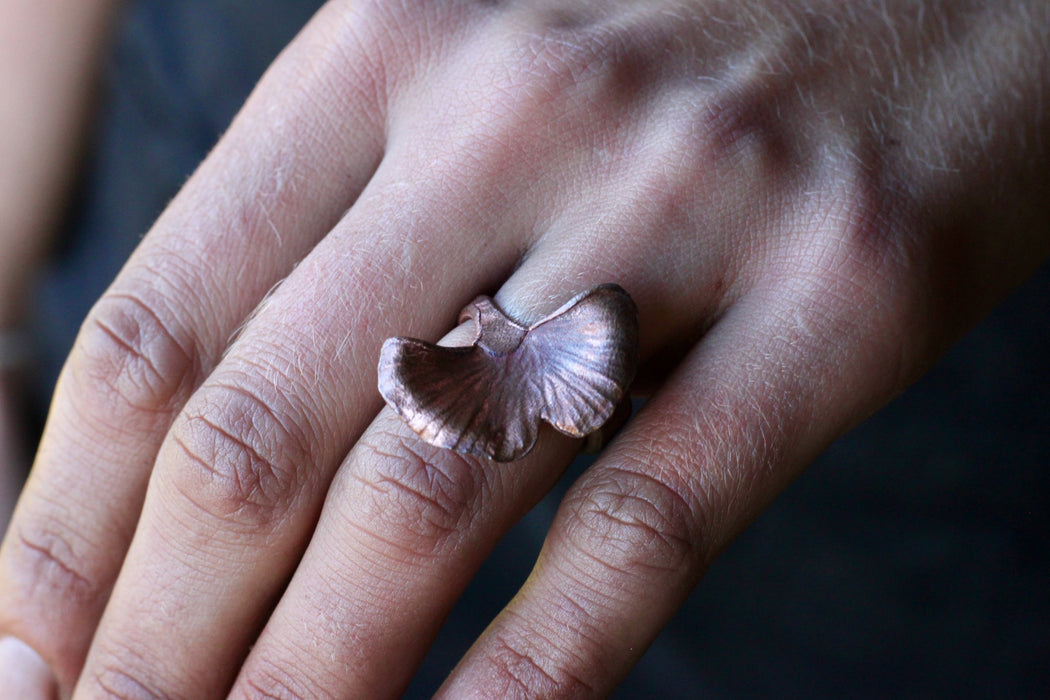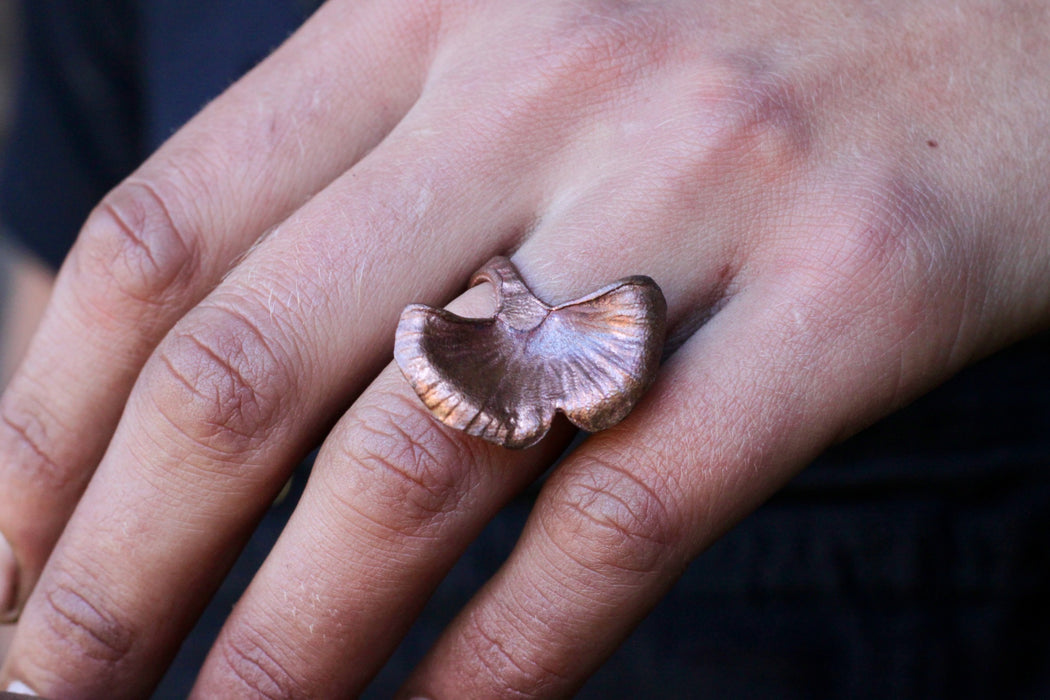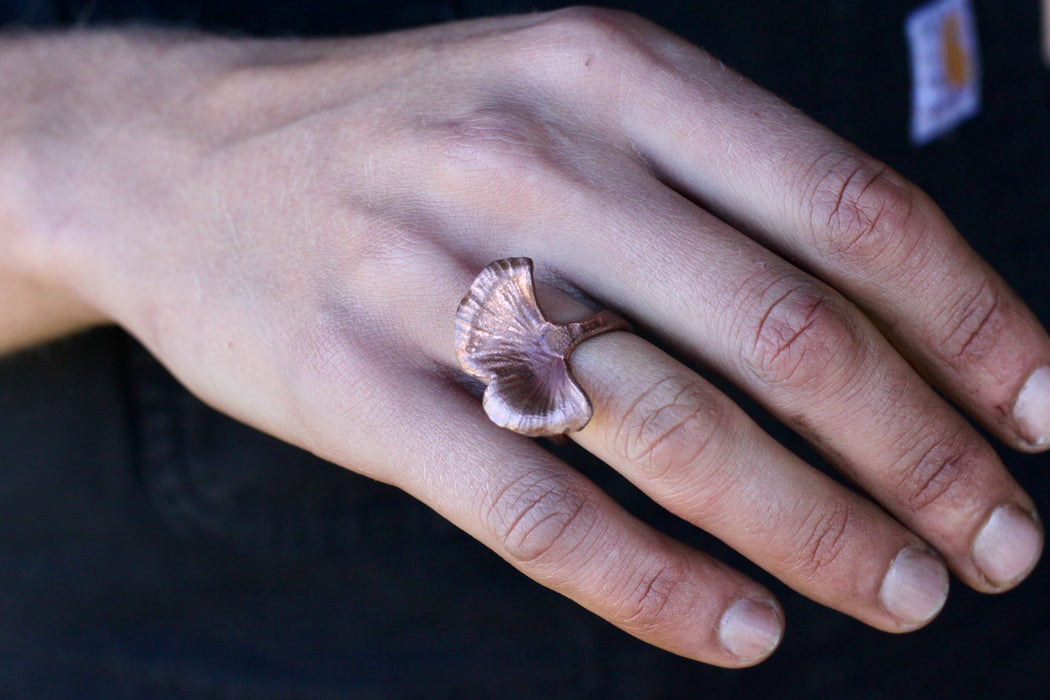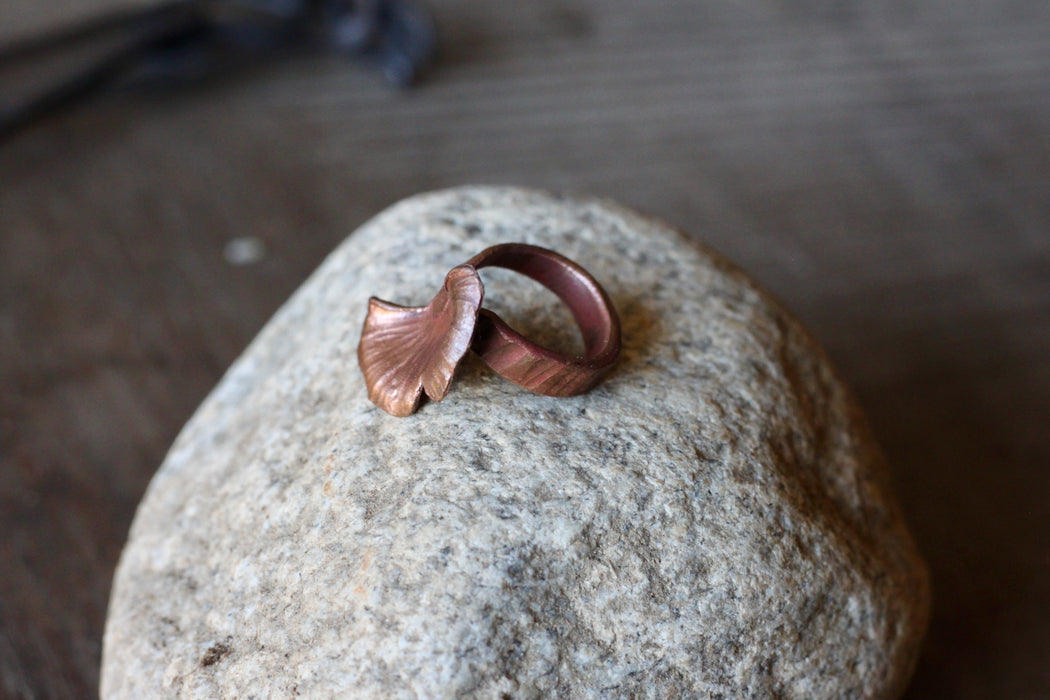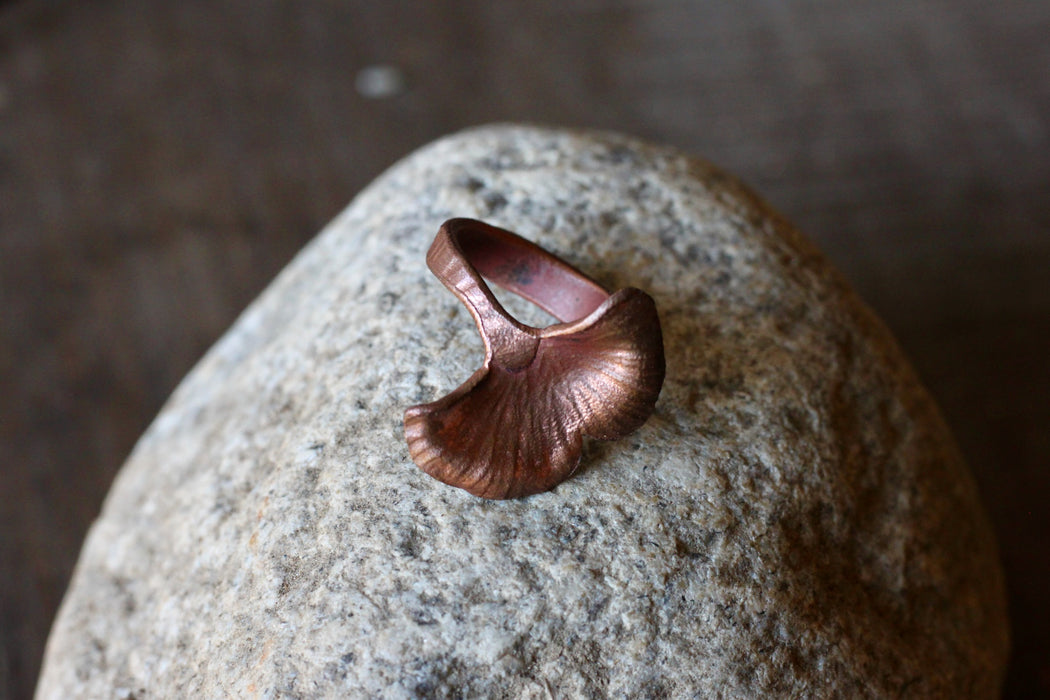 The Ginkgo tree is known as the "living fossil," having been around for over 350 million years-- which is exactly how long this ring will last you. Probably. I mean, maybe. We sure hope so.
These rings are made of hand-textured, pure copper with a matte finish. While made to be approximately a size 7, these rings are adjustable to almost any size since the band is not closed off and can be made tighter or looser. 
Note: Copper can create some green staining in the skin in some folks, especially after getting wet, so be sure to keep your jewellry dry and away from moisture. If staining does occur, it is temporary and non-toxic. 
Dimensions: 1"  (25) wide leaf x ½" (12) long leaf
Ginko Leaf Ring