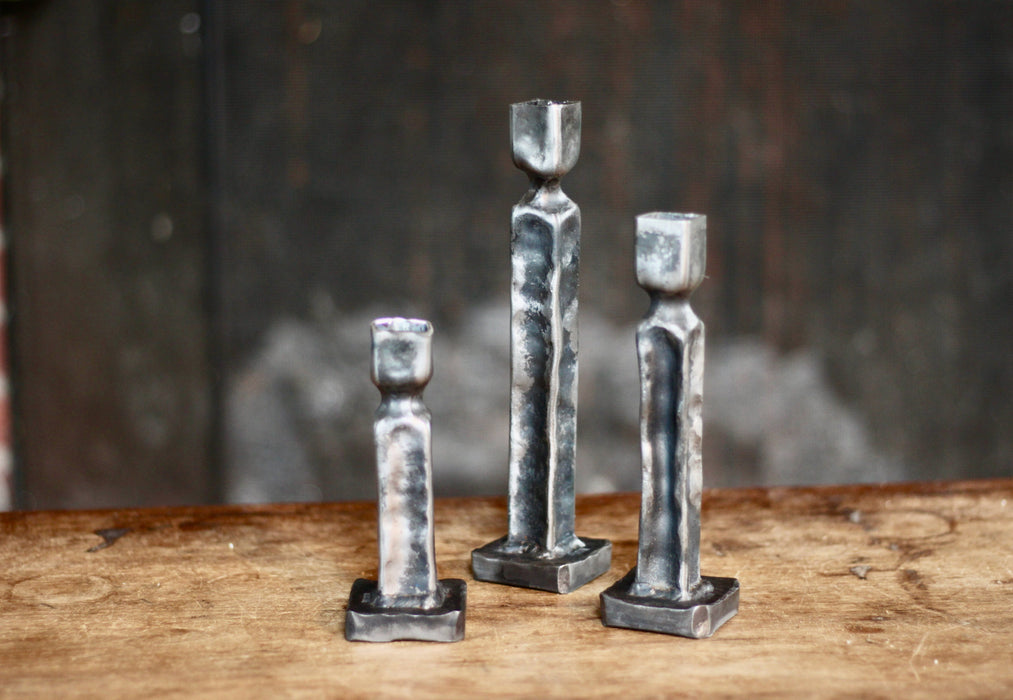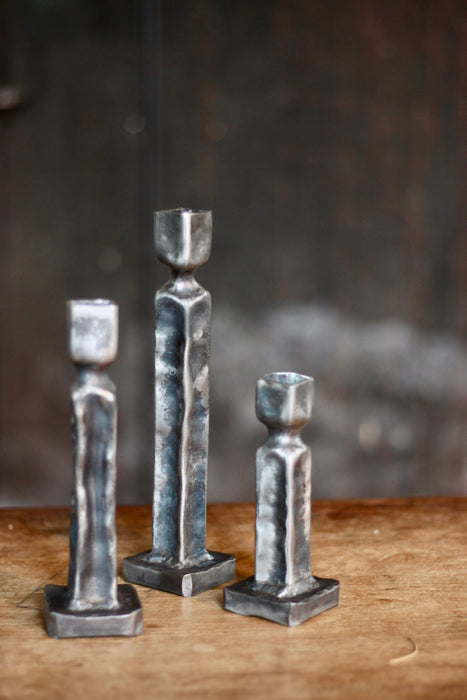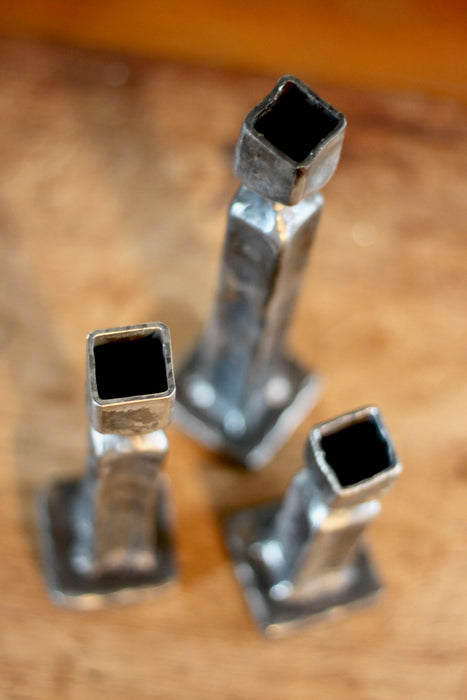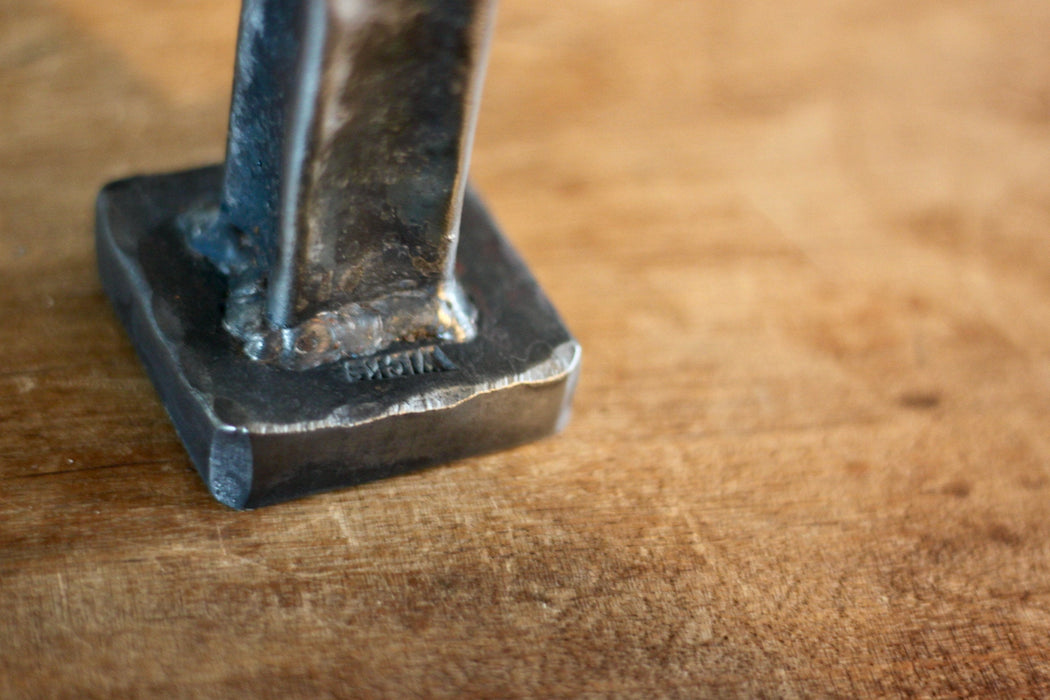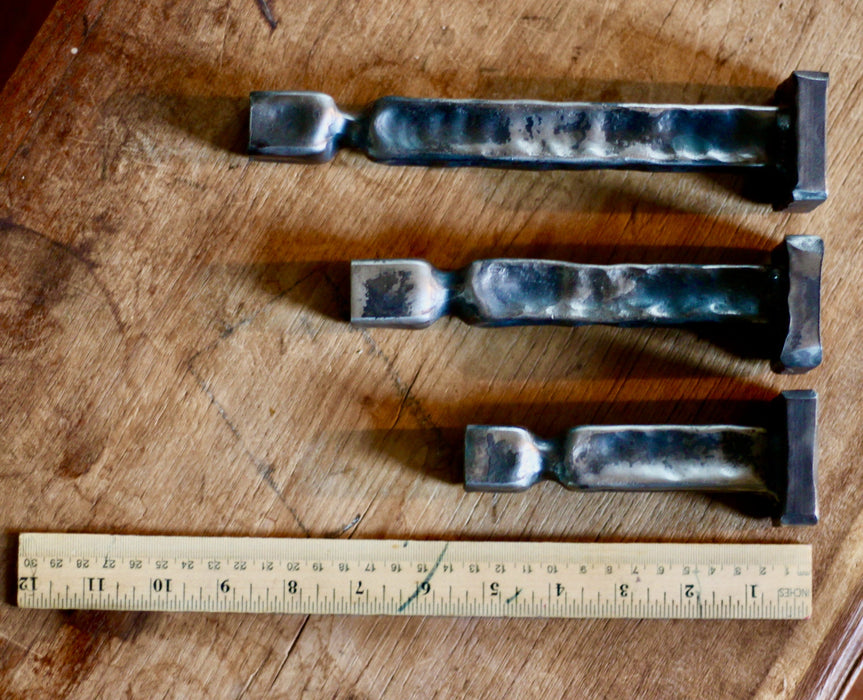 Spruce up any evening with these hand-forged candlestick holders.
These handmade candlestick holders also make great wedding and iron (6th) anniversary presents.
Each candle holder is made completely by hand using a combination of traditional and modern blacksmithing tools and techniques and is sized to fit a standard tapered candlestick.
There are three heights available: approximately 5" (125mm), 7" (175mm), and 9" (175mm). Please note these are approximate sizes and the actual heights may vary slightly. 
They go great as a set or individually.
We offer a discounted price on sets of two or more candlestick holders. If you are ordering a set, please make a note to us in checkout as to if you would like your set to be each the same height or different heights.
If you have any questions please be in touch. All our products include free US shipping.
Candle Holders
I ordered the set of three candle holders for my dining room table. They are stunning. I love knowing they were made by hand in Maine by someone who truly cares about his craft and the pieces he creates. Thank you Nick~
Candle Holder