Birds Nest Candle Holder Set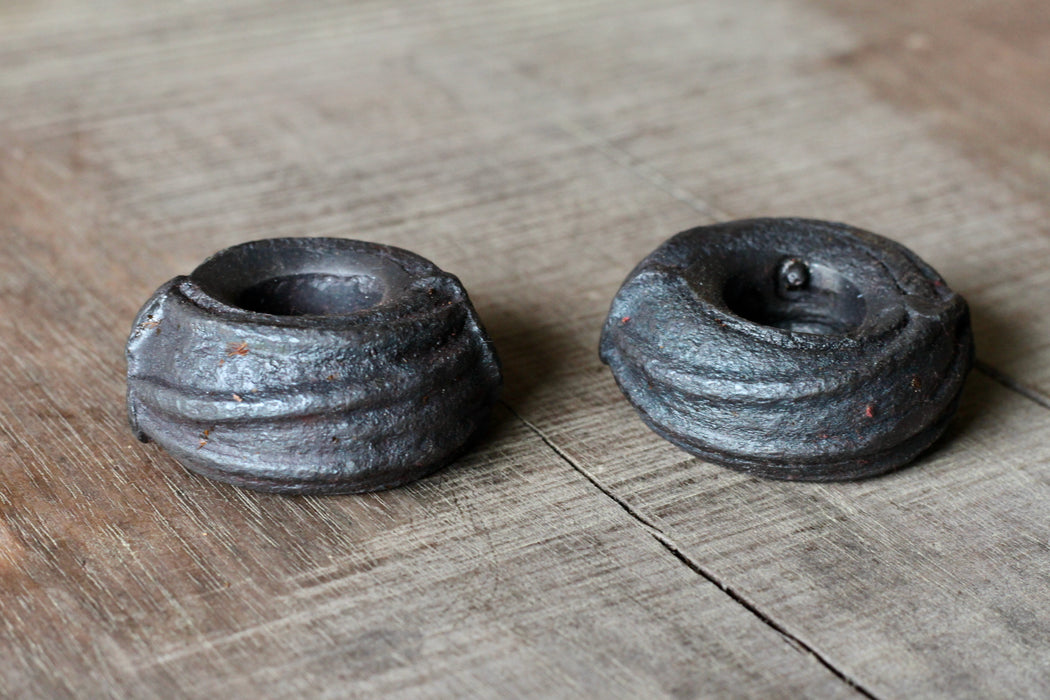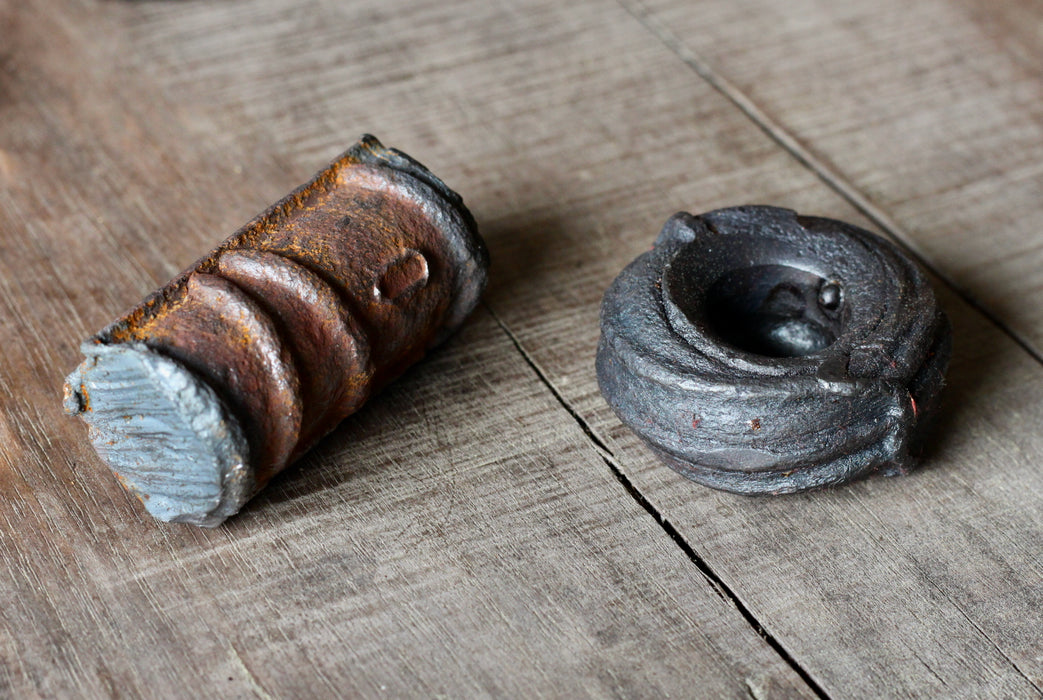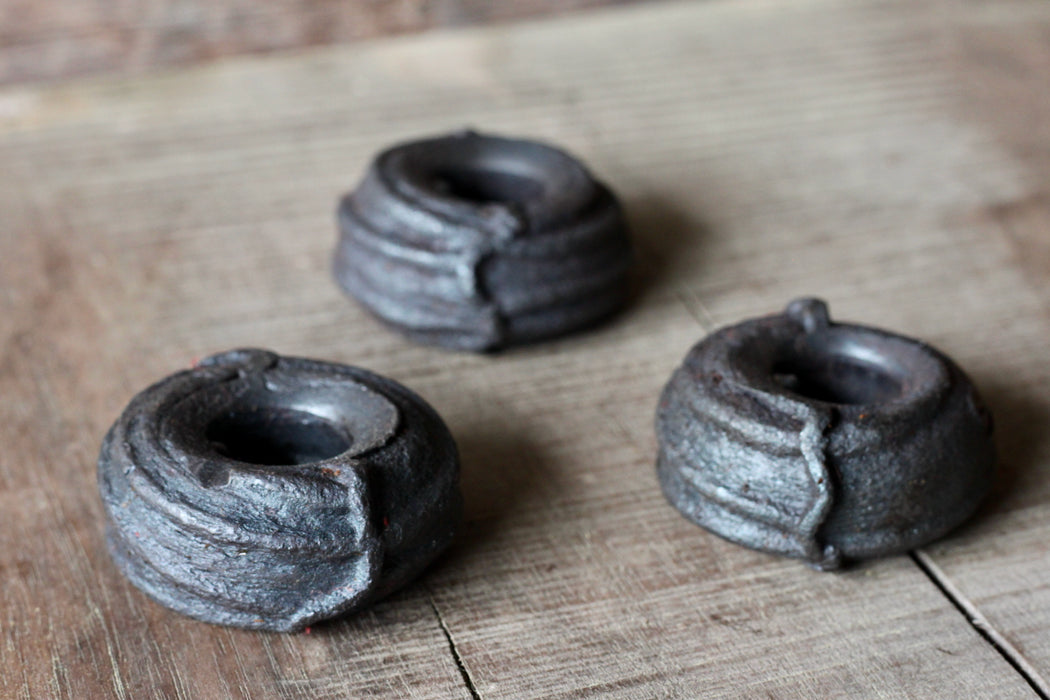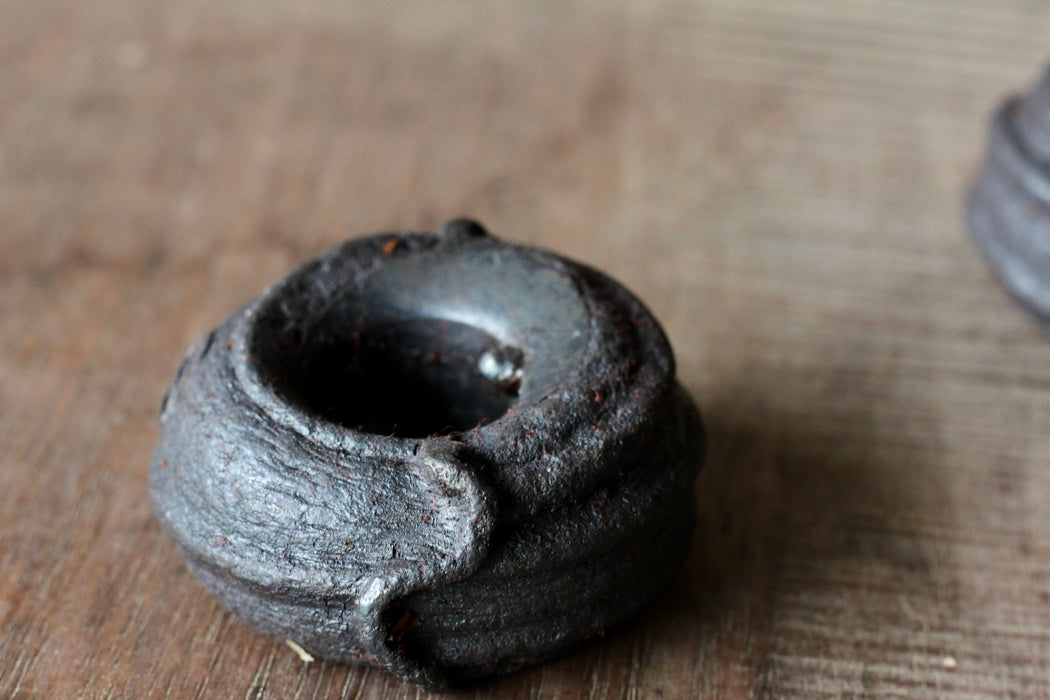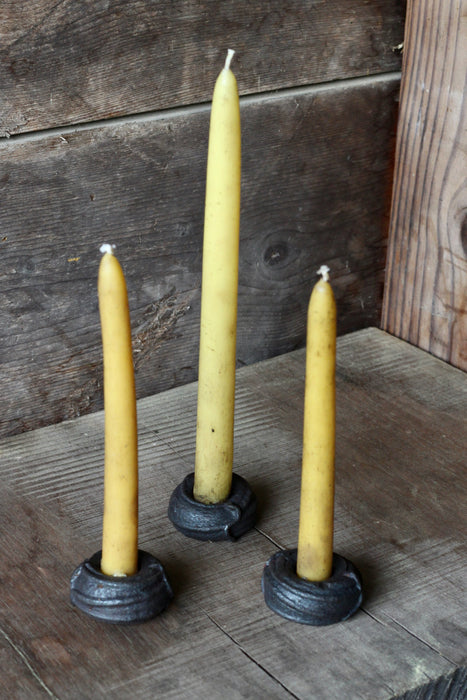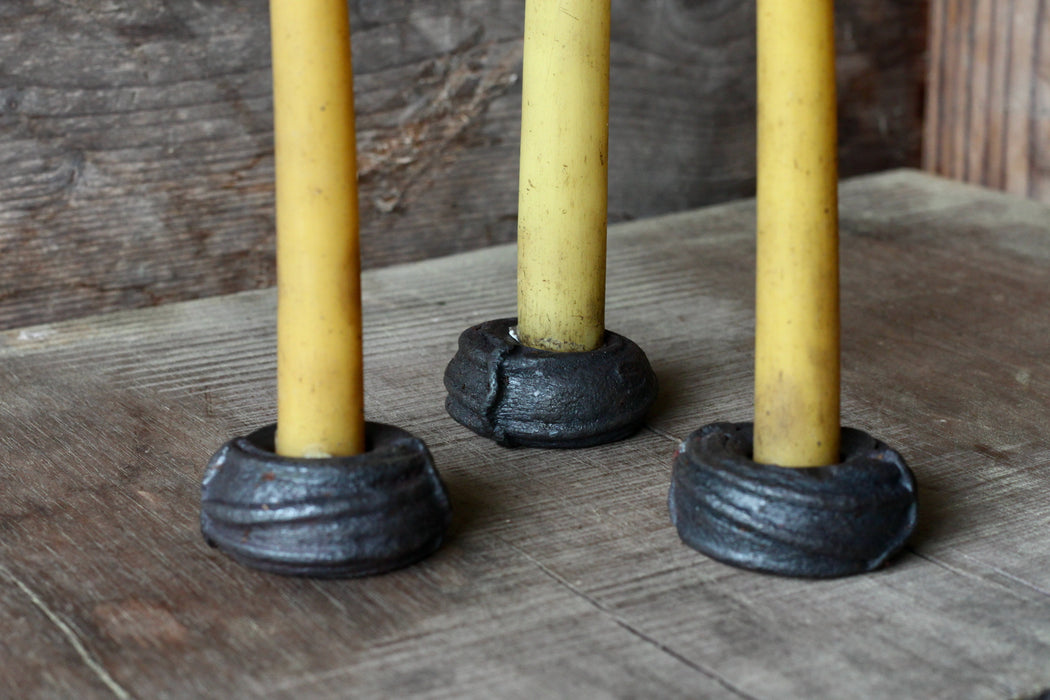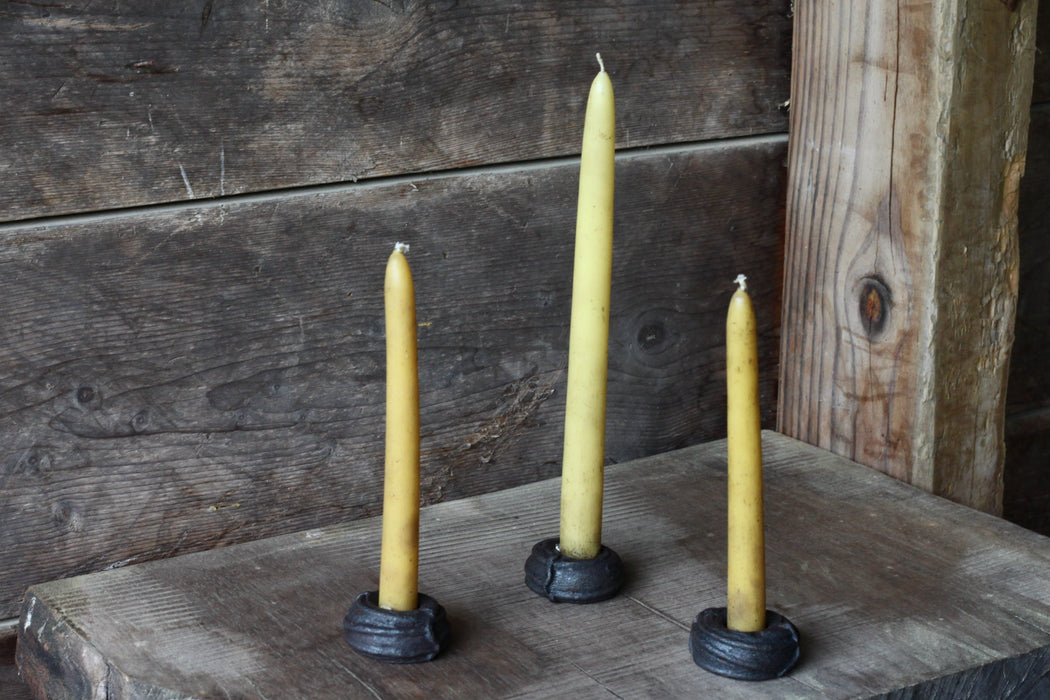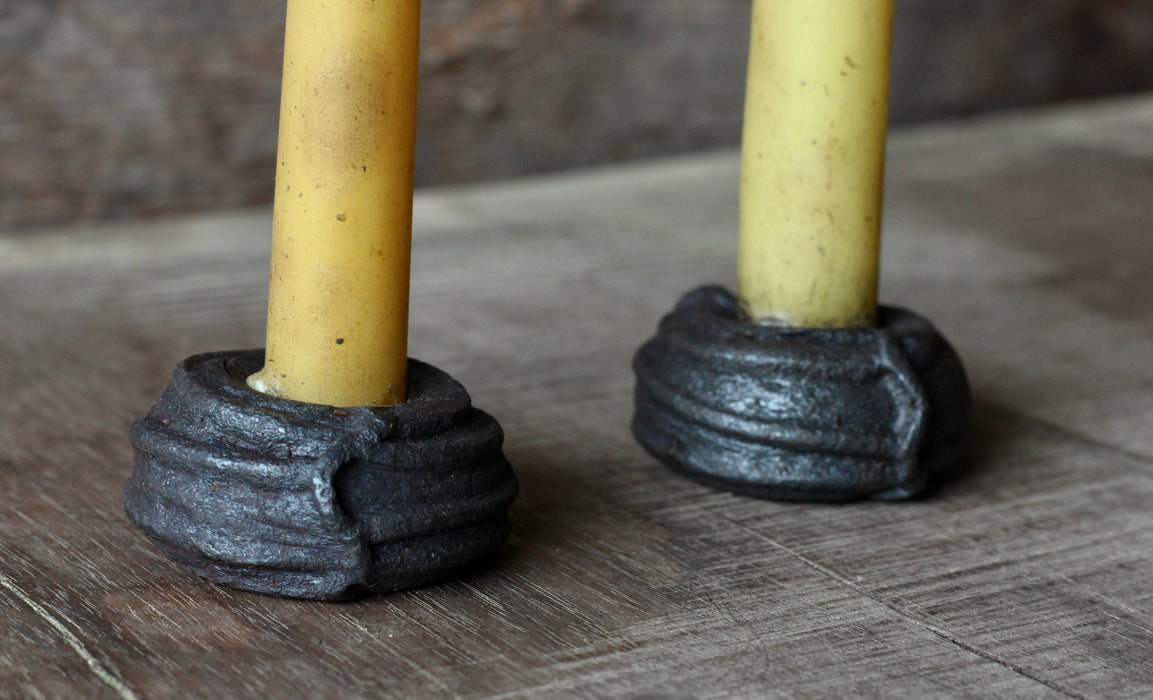 This little birds nest won't be housing any birds, but it's perfect for candles!
Each candle holder is handcrafted in Maine, using salvaged pieces of rebar which we squash with a press to create a beautiful nest-like texture on the outside of the piece.
They are indented to hold standard tapered candlesticks and have a small metal tab on the inside of the hole to help keep the candles secured.
The candle holders are sold as a set of 2. 
Birds Nest Candle Holder Set