Personalized Letter Opener Bundle - Loop Handle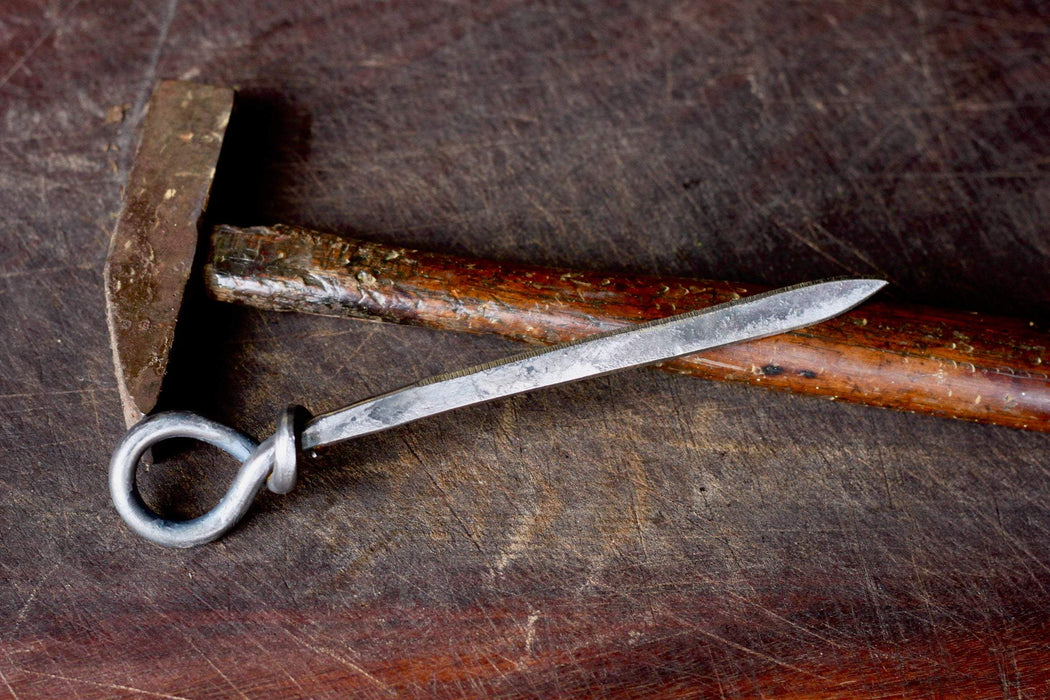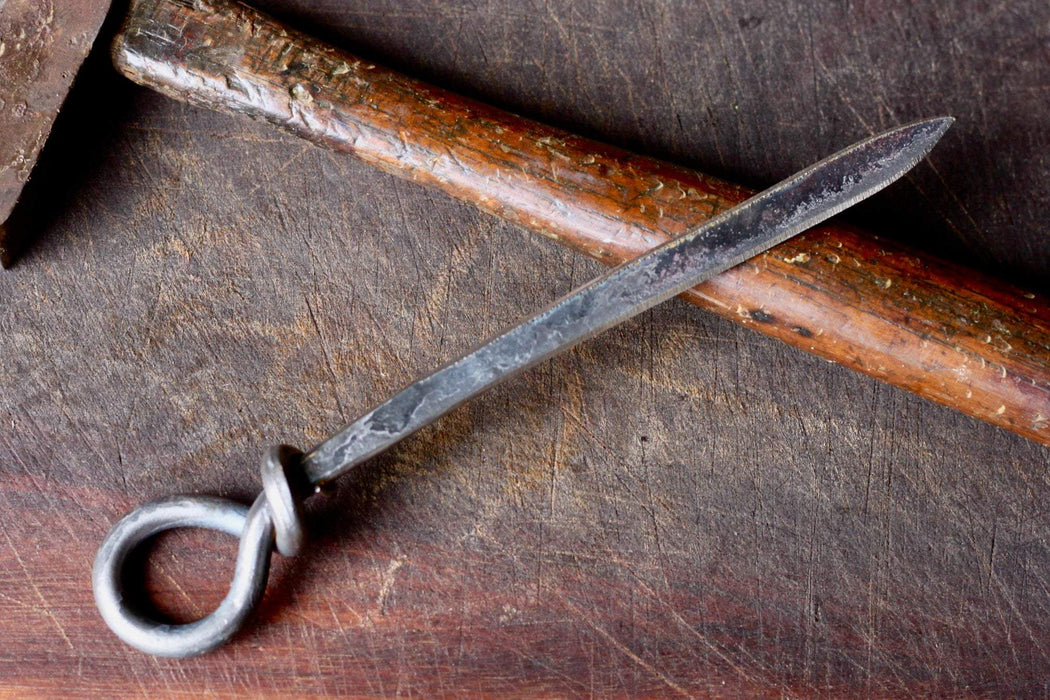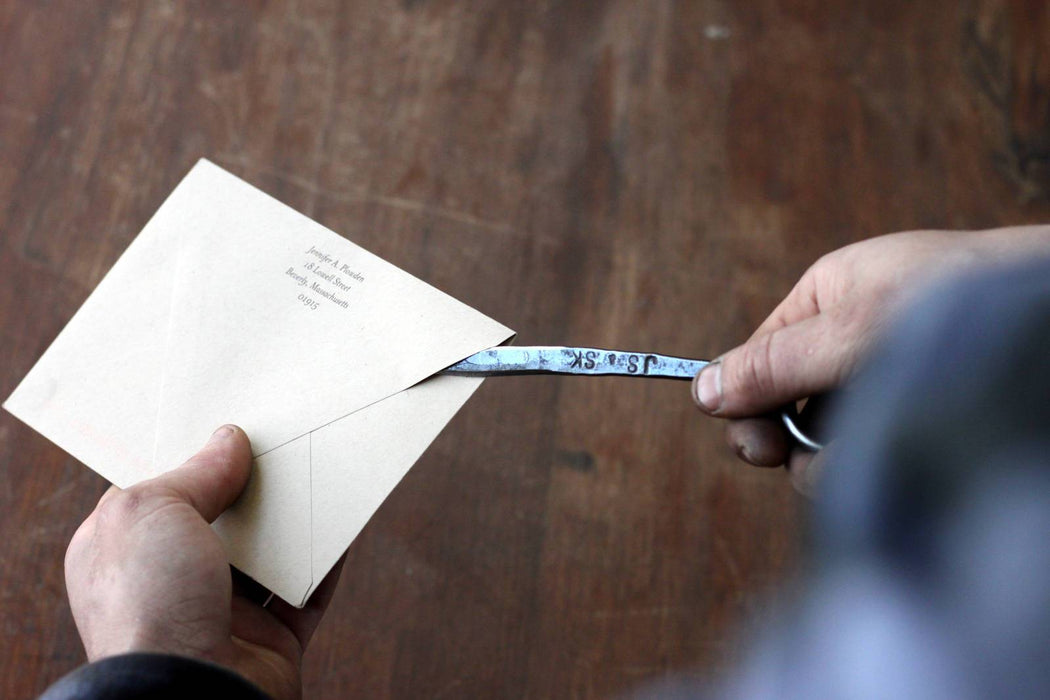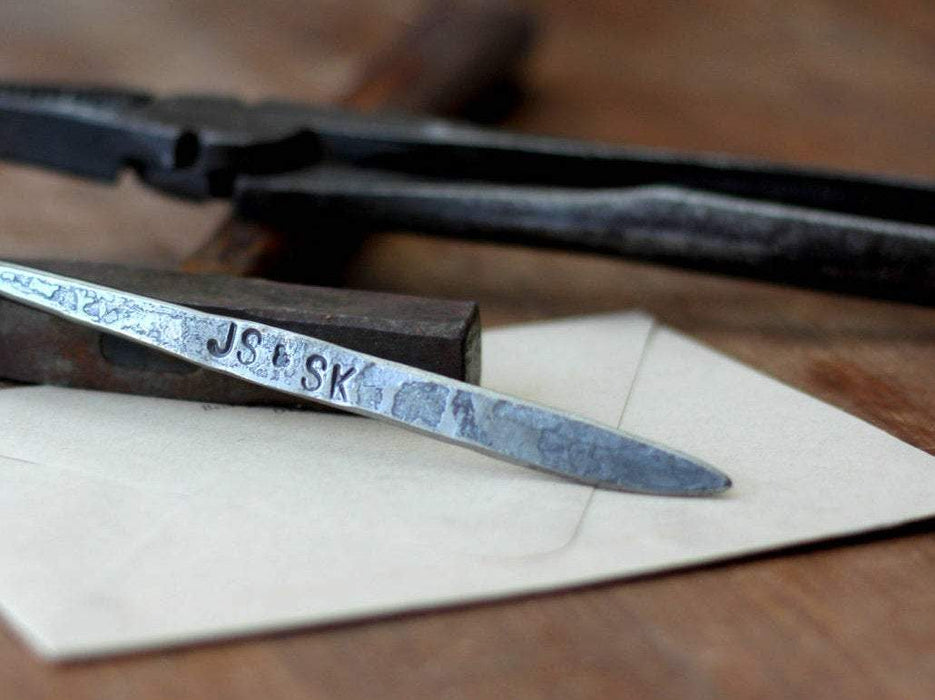 These elegant letter openers are a great way to memorialize your upcoming wedding or special event!  
Each letter opener is hand forged and detailed with a wrapped loop on the end. They are finished in a combination of linseed oil, beeswax, and turpentine, which leaves a smooth dark finish on the piece.
These are small letter openers as they measure about 8 inches long. Since each letter opener is handmade, they may vary in size-- however this means your piece is guaranteed to be one-of-a-kind.
They can be personalized with a set of initials, a name, or a short message up to 10 letters. If you select the personalized option, please enter the personalization info in the notes section when checking out.
If you would like to order a smaller quantity, please see our listing for Personalized Letter Opener - Loop Handle.
Forging is the process of heating metal to increase its malleability and then working it in various ways, often with a hammer and anvil. When steel is heated and worked a dark material called scale forms on the surface of the metal. Once the forging is completed, most of the scale is removed through wire brushing the surface. This gives a nice silvery finish, which is sealed with a wax coating.
Thanks very much and hope you enjoy!
Personalized Letter Opener Bundle - Loop Handle