Copper Pie and Cake Server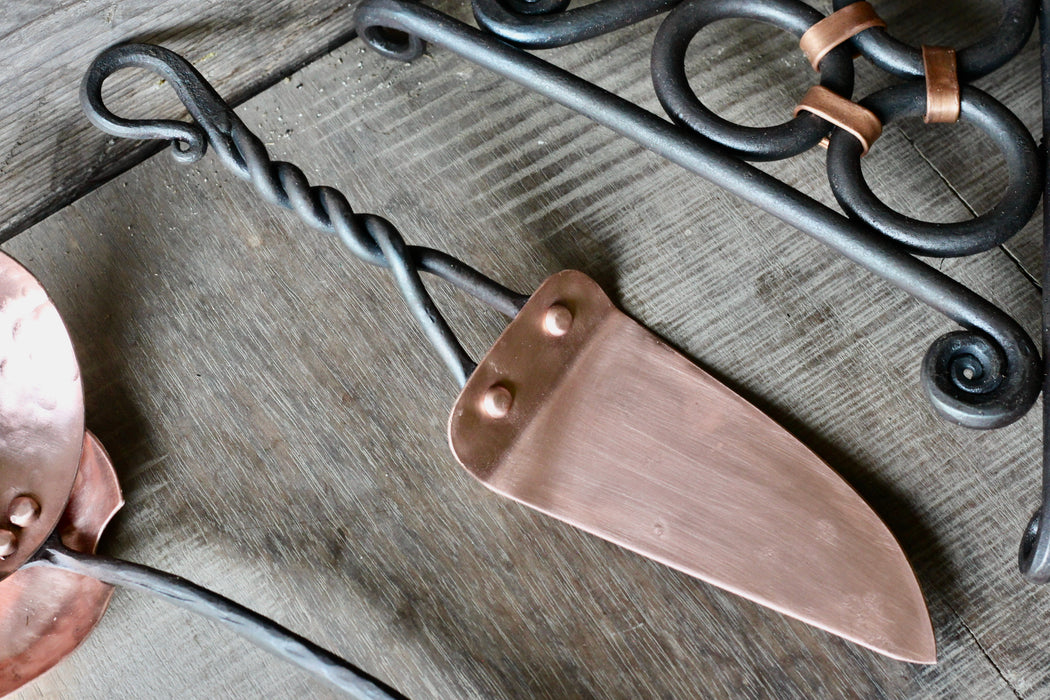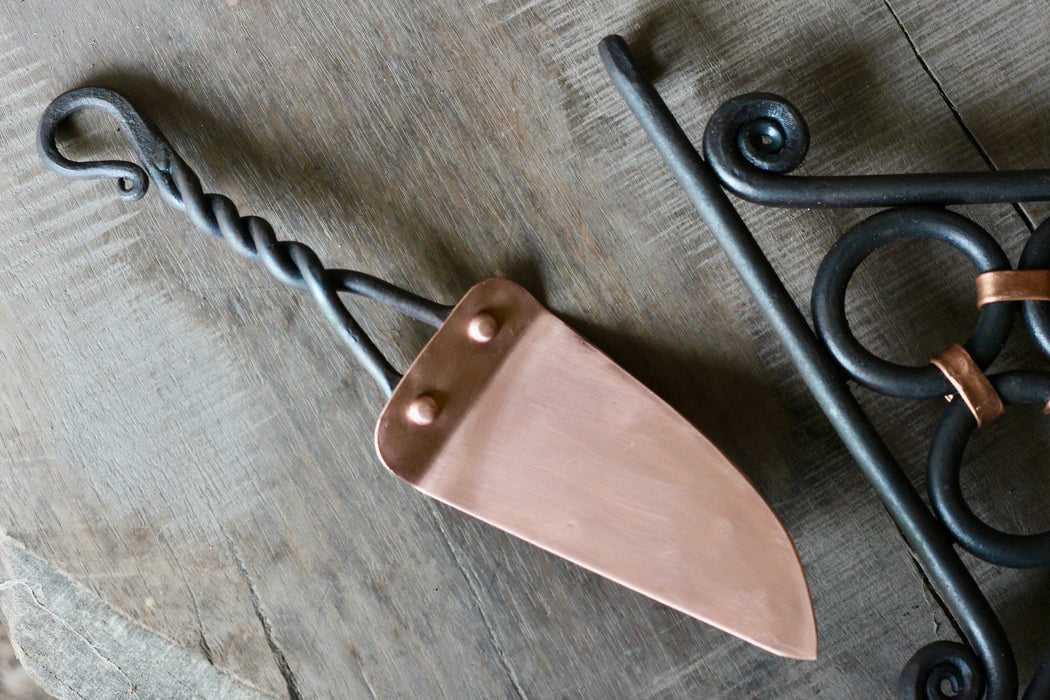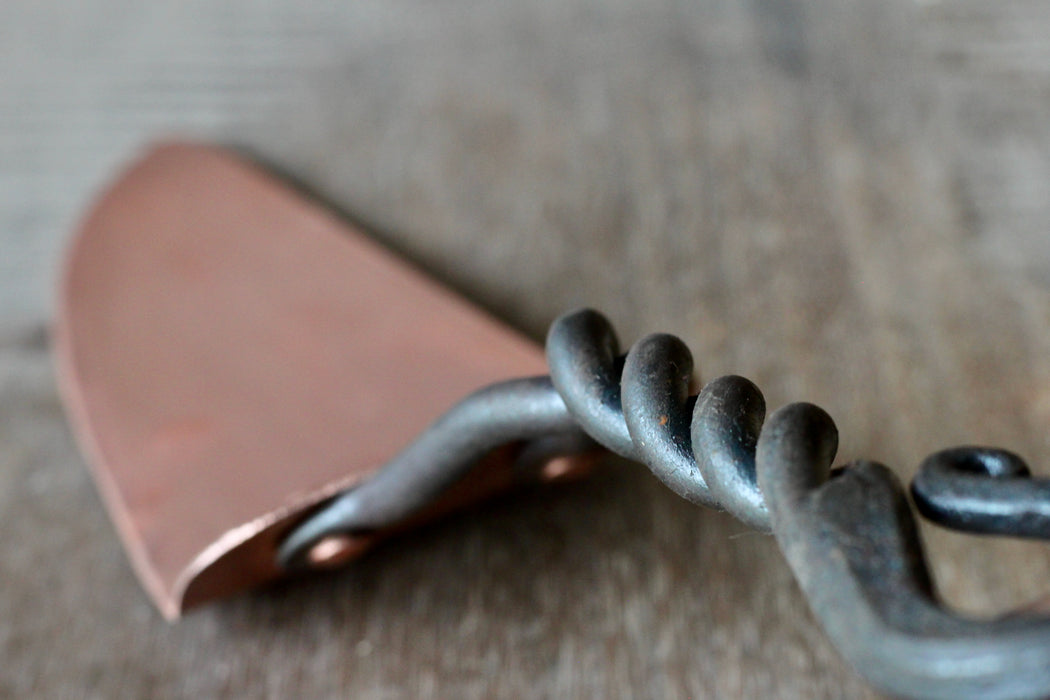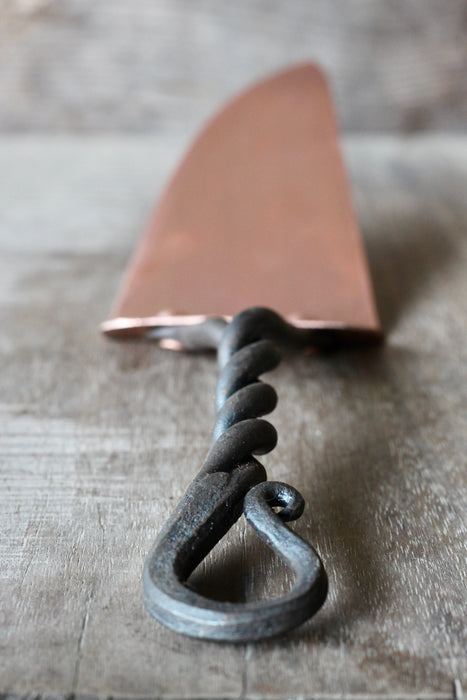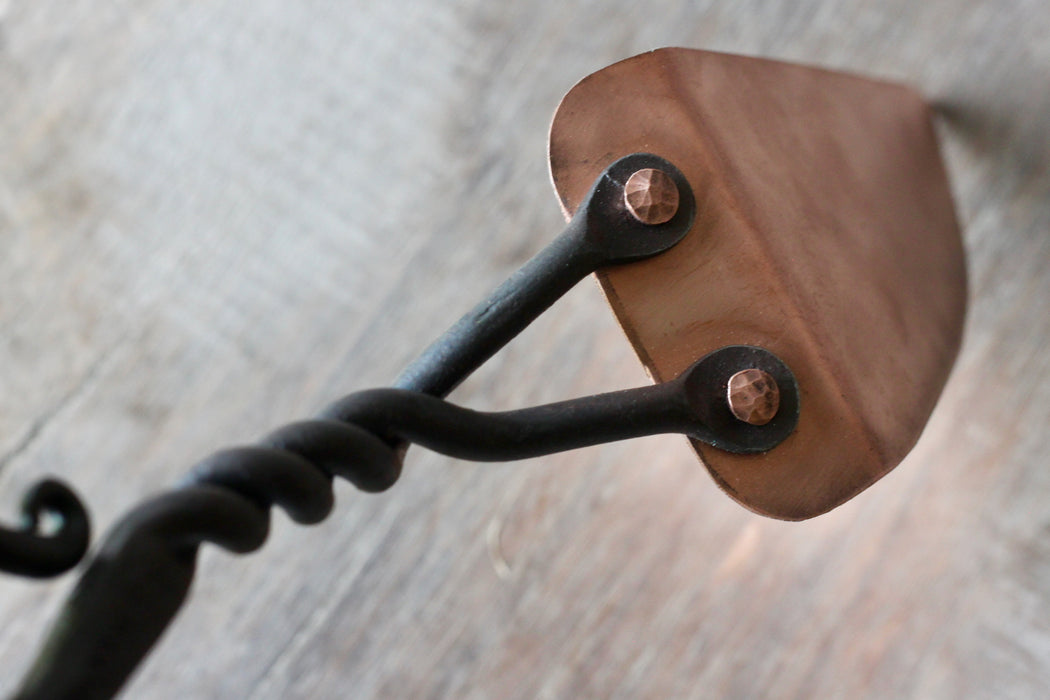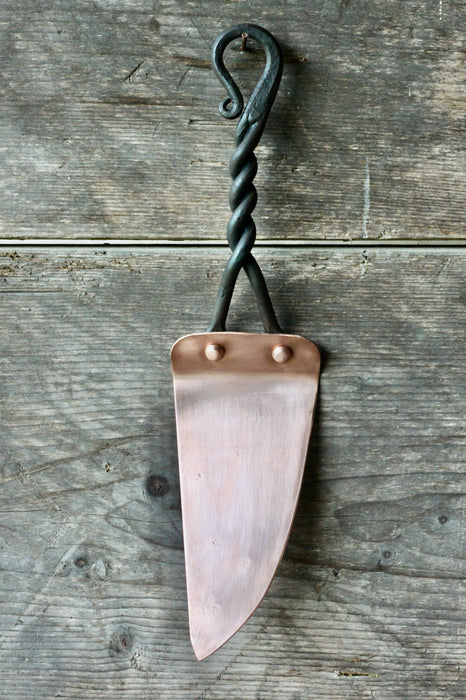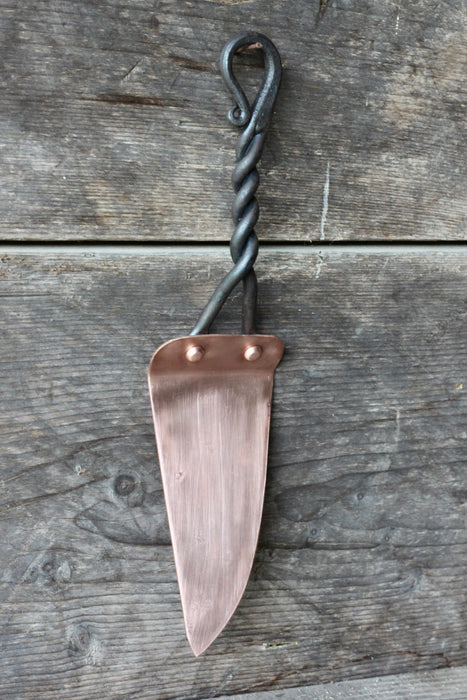 Gather around the table and get ready to serve up some handcrafted goodness with this hand forged Copper Pie and Cake Server. This beautiful piece has one sharpened edge, so you can cut and serve with ease. 
Each Spatula is handcrafted in Maine using traditional blacksmithing tools and techniques. The piece is finished with linseed oil and wax coating, which leaves the piece smooth and ensures durability for years to come. 
The handle is made of steel and is about 5" long and the copper spatula is 5" x 2½".
These Pie Servers are fully functional and the steel handles can be cleaned and treated in the same manner as cast iron pans, meaning they'll serve you for years to come.
EXACTLY what I wanted and was looking for!!
very Happy with the cake server I ordered from Wicks Forge. It is EXACTLY what I was looking for - for our wedding in October!! Great Quality & Appearance
cake/pie server
the ideal wedding gift! I was so impressed with quality and style of this server
beauty
Absolutely beautiful but I'd suggest making the blade out of thicker copper and putting a sharp edge on one side.
Great cake server
This cake server was all they said it would be
Beautiful copper server with outstanding handle
I would recommend this item to anyone
Copper Pie and Cake Server